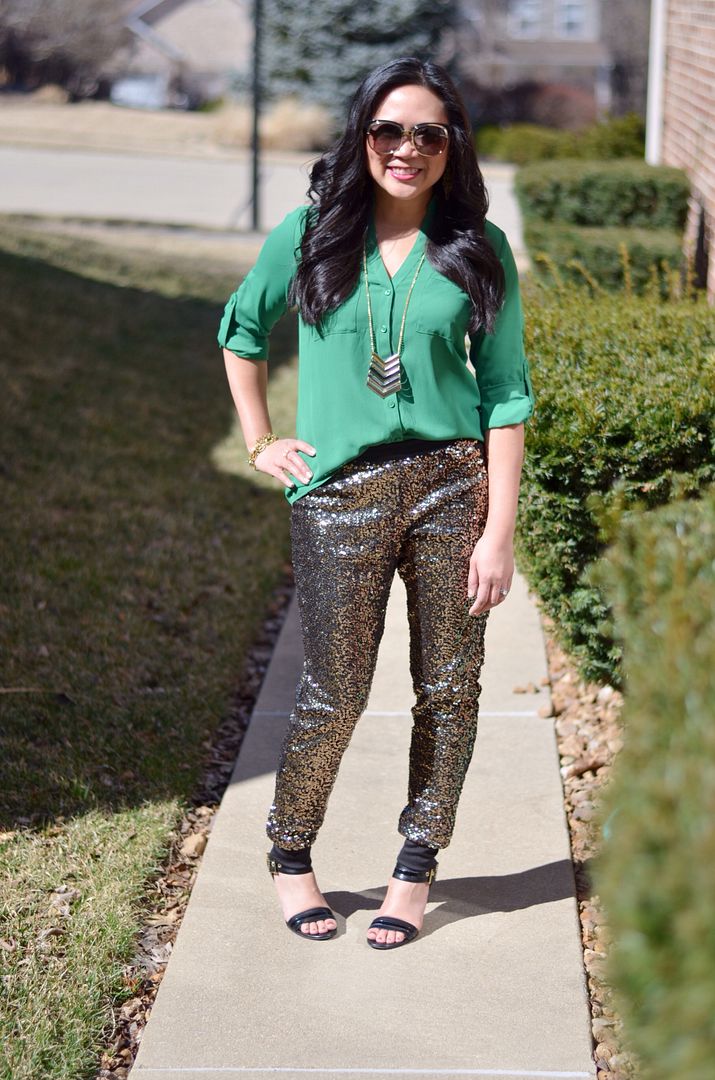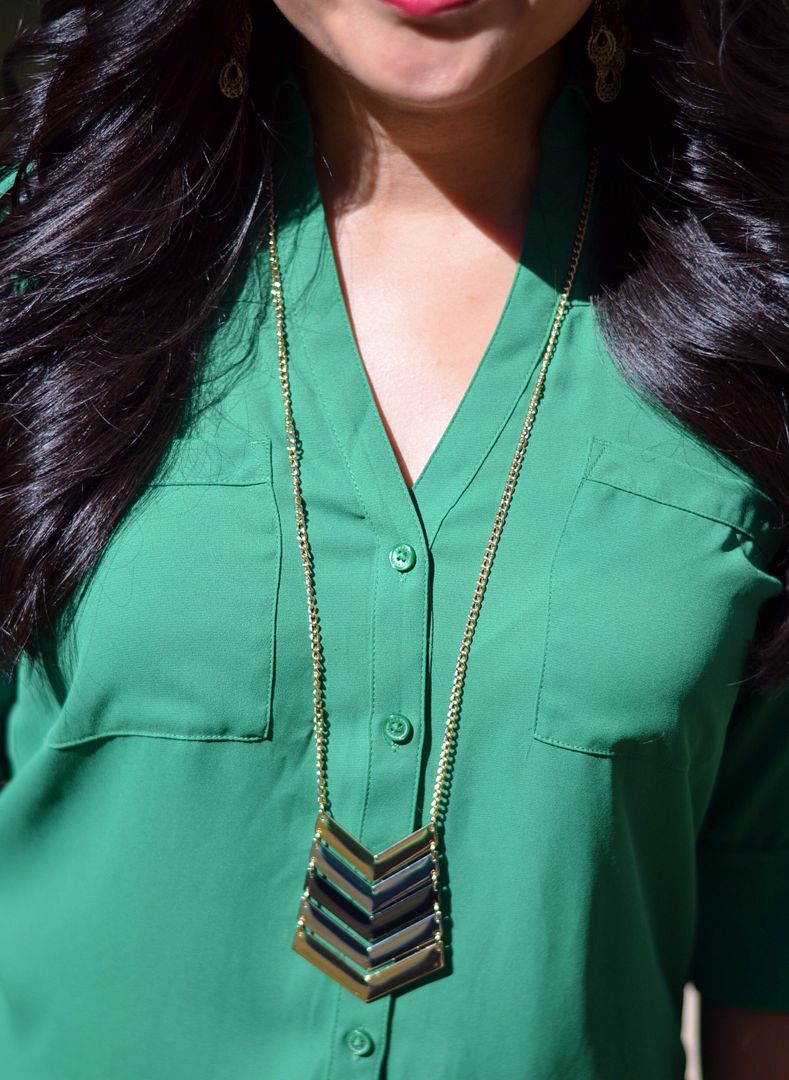 Happy Manic Monday and St. Patrick's Day! The husband's best friend's birthday happens to fall on St. Patrick's Day, so we always end up celebrating that Saturday. St. Louis has a pretty big parade and celebration downtown, so we usually hang out there for a couple hours in the afternoon and then head to an Irish pub of some sort for corned beef and cabbage and more adult beverages.
I bought these sequin track pants at the very beginning of the year - basically one of my first purchases in 2014. Pretty sure they were meant for holiday wear because right after the holidays, the price plummeted on these, and I was able to score them for $30 or something awesome like that. How can you say no to sequin pants for such a great price? Yes, clearly it takes a special person and a special occasion to wear these pants. I have a lot of liberty to wear what I'd like to work, but I don't think I could quite bring myself to be *this* obnoxious at work. For St. Patrick's Day though? Hells yeah.
The weather was ridiculously perfect, so I was able to go around with open toes. I'll admit that since we were going to be on our feet and walking a lot for the parade, I was in my new Isola sandals for the day then switched to the heeled sandals for evening. So much fun, and even better when I'm not even hungover the following morning.

SHOP THE LOOK: