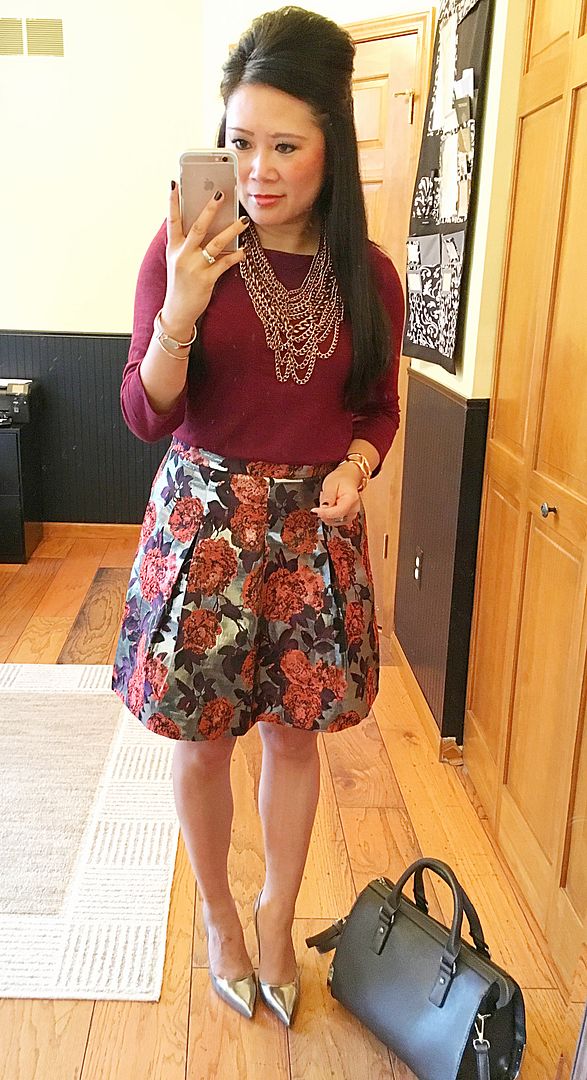 With so much travel the last couple of weeks, I was only able to squeeze in three Saint Louis Fashion week events - all were great for their own separate reasons. This particular event was last Friday at a local Chinese restaurant called
Lulu's Seafood
. I've been on a hunt for a good dim sum place here, so when I saw that in the invitation, I knew I had to make room for it (both on my calendar and in my belly, hehe.) It definitely did not disappoint - it reminded me of my favorite Chinese restaurant my parents always take me to in SoCal that is now closed.
The attire was "casual cute" but I do always like to err on the dressy side just in case. I ordered this skirt a couple of weeks ago and had planned to save it for the holidays, but it was warm enough last week for bare legs, so I could not resist. Plus, it paired wonderfully with my new Bauble Bar metal bib necklace.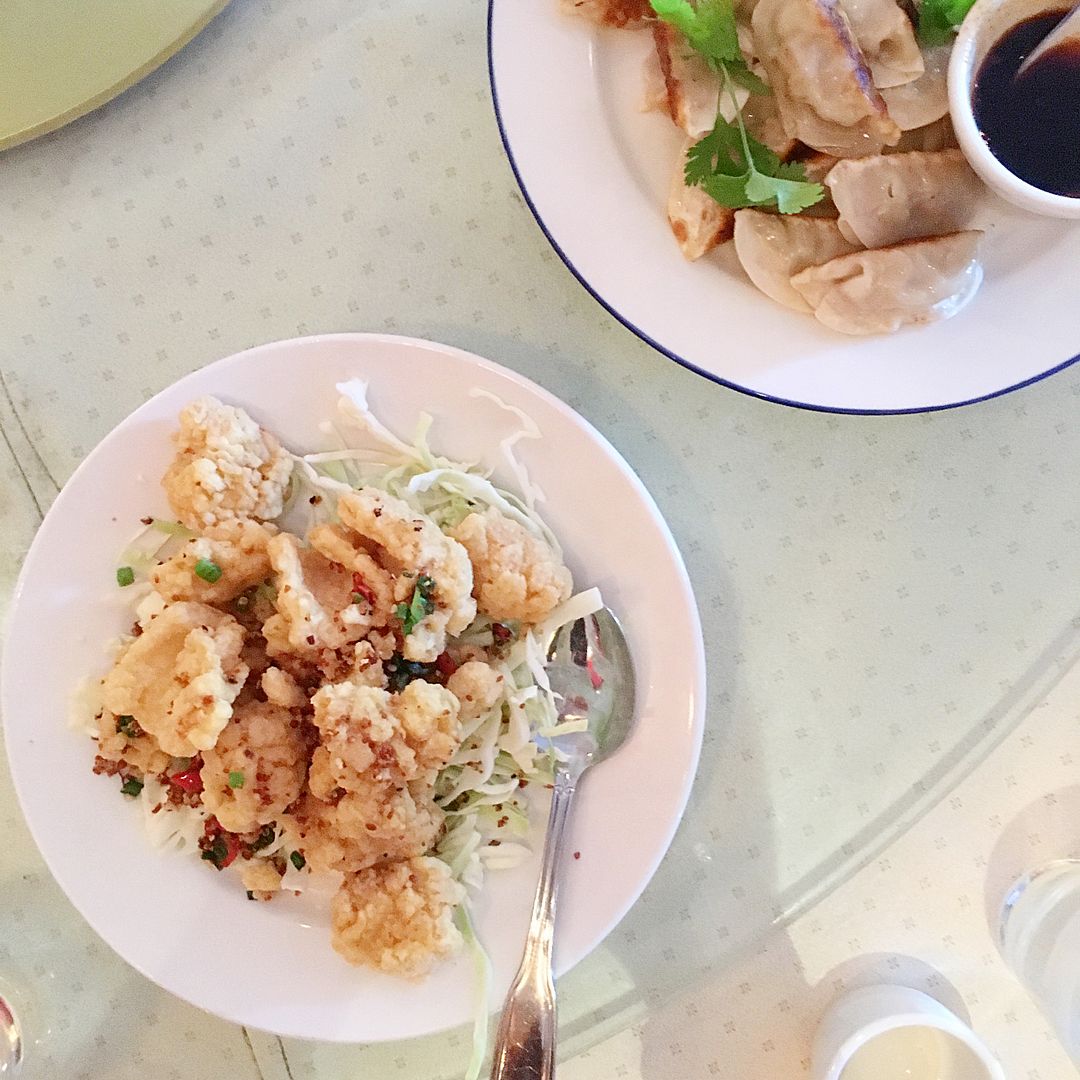 They brought out all the dishes family style, laying each plate on the Lazy Susan for us to ooh and ahhh over. We started with the appetizers - calamari and dim sum, and then stuffed ourselves with the main dishes - fried rice, noodles, duck, fish, veggies - it was all ridiculously delicious.
You're probably wondering what Dim Sum has to do with fashion week. Well, during fashion week, the focus isn't just on fashion. There is a huge spotlight on St. Louis in general and what we have to offer from dining, to nightlife, to culture, to shopping. There were several out of town bloggers in from Chicago and Kansas City, so we like to show them a good time and educate them about St. Louis in hopes that they will spread the word and drive more visitors to our awesome city.
Julia Li hosted today's lunch and spent a few minutes introducing us to the Create Space Generator Program. Artisan type entrepreneurs can apply, and if accepted, Create Space gives them the tools and the space to grow and sustain their business. The program includes regularly scheduled classes taught by local and national business leaders about things like marketing, accounting, and business plans.
As they are learning, they have the opportunity to test their business also. Create Space has a storefront location in the Delmar Loop, which is a retail saturated district. It is free and open to the public, so the entrepreneur is literally developing, creating, and executing their business under the Create Space program.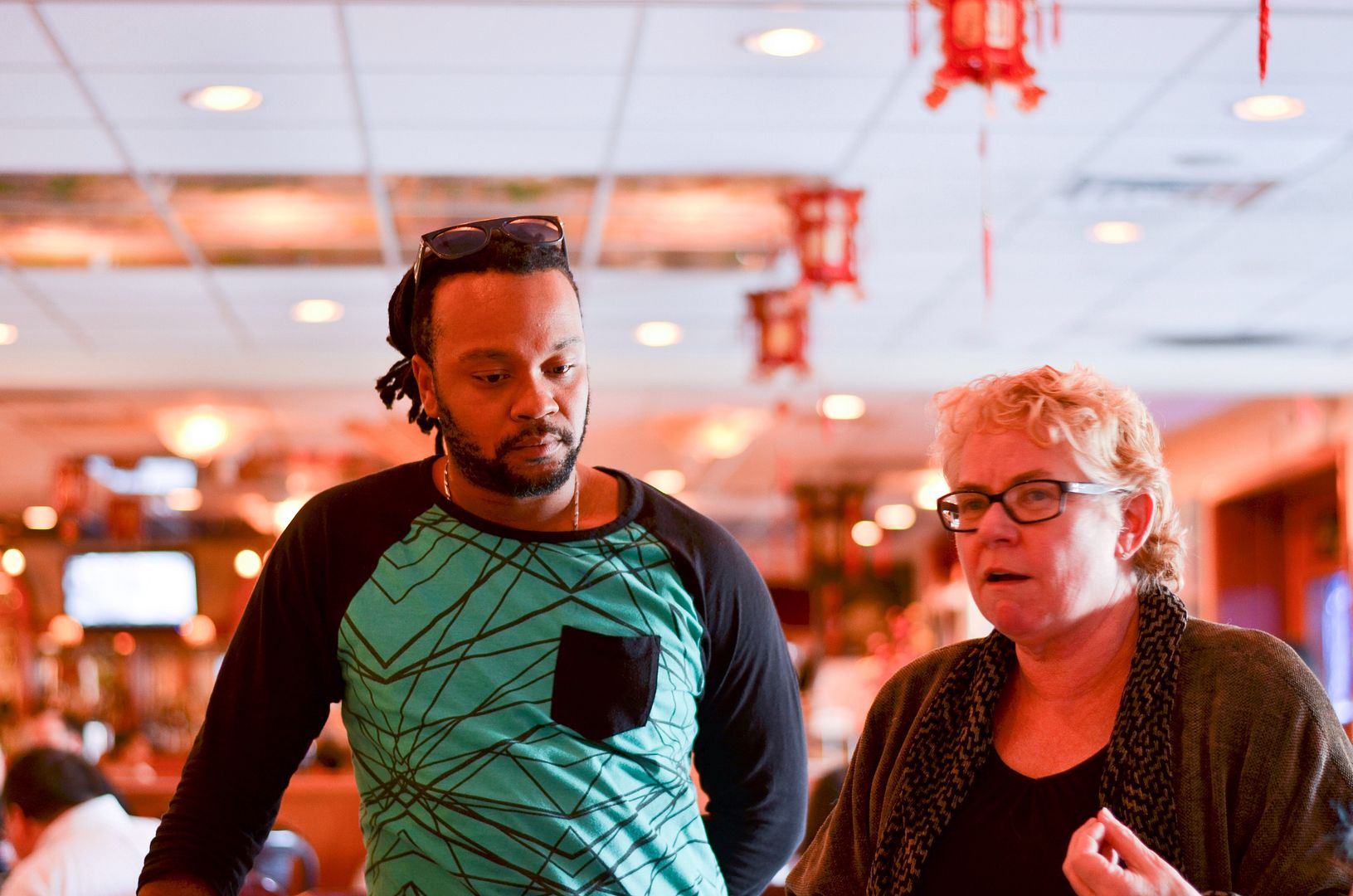 Brandin Vaughn is a fashion designer who has been with Create Space since day one. He shared his success story about how Create Space enabled him to live out his dream as a fashion designer and how he's even done a photo shoot with Vivica Fox! A representative of the University City's Chamber of Commerce also spoke about how Create Space has rejuvenated the city - motivating artists and other creative minds to migrate into St. Louis helps revive residential growth in the area. I was extremely intrigued by this concept! I saw it as Shark Tank meets full scholarship meets paid internship. Regardless, it just gives me one more reason to appreciate what St. Louis has to offer.

SHOP THE LOOK: