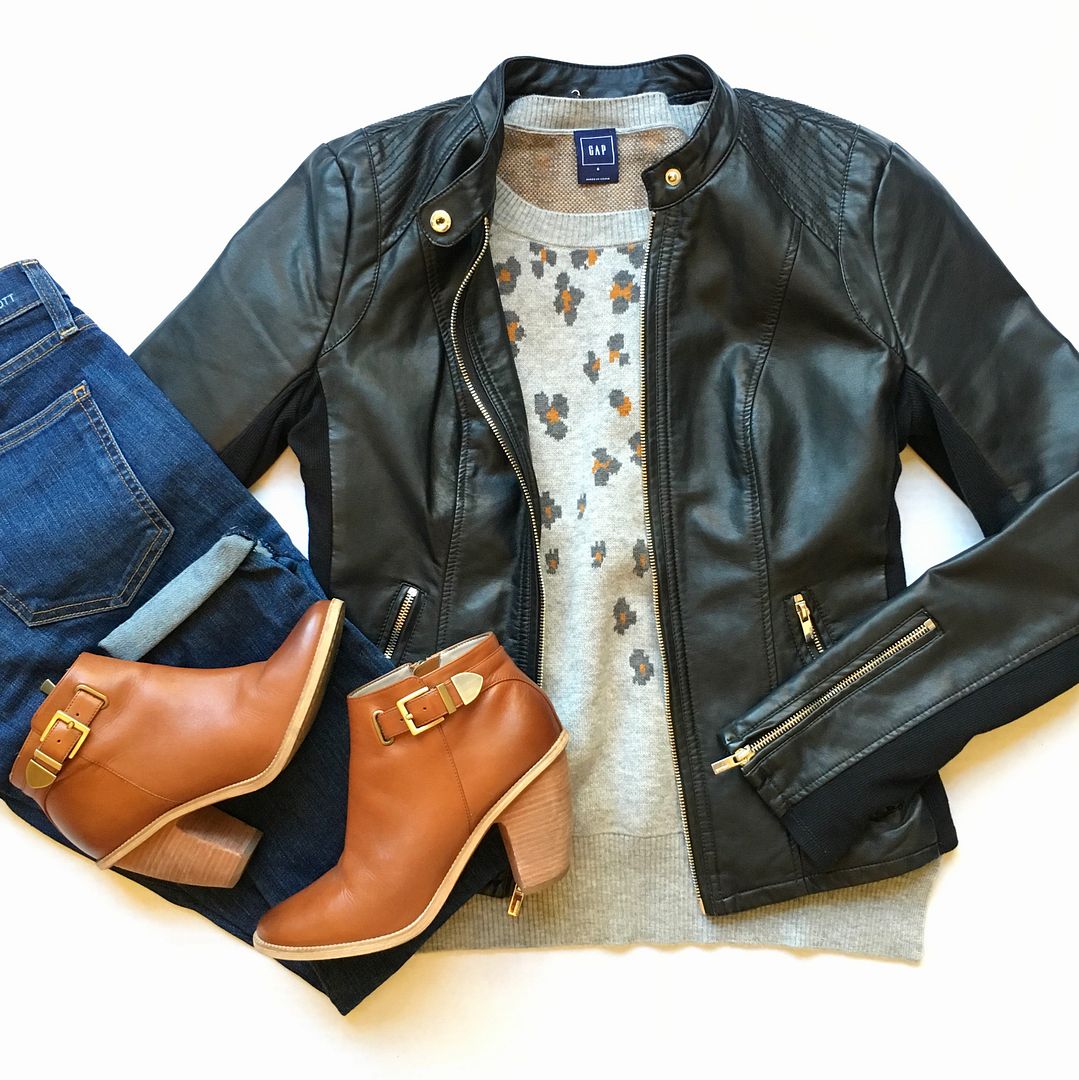 After all the dressing up I've had to do over the past couple of weeks, it was nice to just throw on some jeans and a sweater on Sunday with absolutely no plans but have a late breakfast with the husband. I definitely love getting dolled up. I love all the layers. I love all my heels. Despite all of that, sometimes the only thing I need is easy, comfort, and no frills. This outfit is all of the above.
This sweater is another item I picked up at the Gap store inside the Philly airport. It's relaxed fit with a hint of animal print? Yes, please! I'm wearing absolutely no jewelry except for my wedding ring, and that makes me happy to not think of that extra step!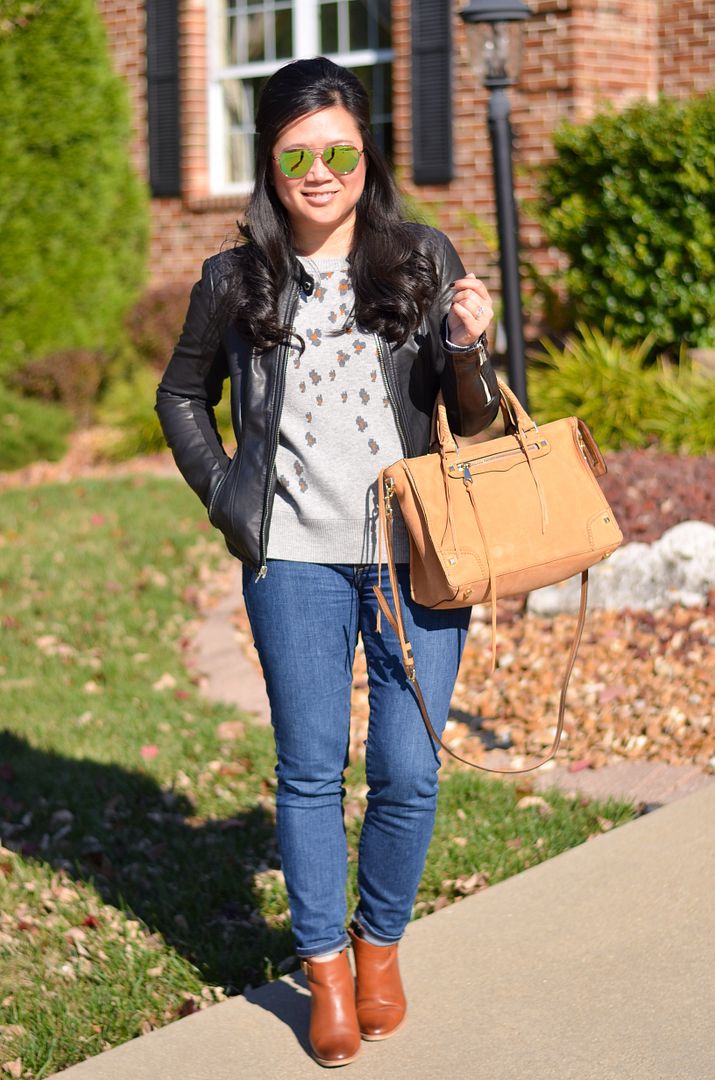 And of course, there is no rest for the weary because as I'm typing about how I was relieved that my busy schedule was winding down, I am actually headed back out of town as we speak! But this is for pleasure not for work - I'm for real not even bringing my work laptop with me! We are going to Myrtle Beach to visit one of my good friends for a long weekend and also as an early birthday celebration for the husband! I'm sure I'll be snapping if you would like to follow along on Snapchat (carylee07)! After this trip - I'm staying put until Christmas!!!

SHOP THE LOOK: