The "special" sign in the background is a bit ironic because it was extra difficult to take these photos! Not only was it raining, but it was terribly windy, so although we were able to take these under a covered walkway, the wind was relentless! But the show must go on, so I'm sharing my special photos with you anyway! This was an easy outfit to throw on for mild fall weather and some last minute Christmas errands. Both the plaid top and the stripe tee are not only favorites in my closet, but one of multiple colors I have in each! And while you can't tell in these photos, the hem is longer for both at back, so I am covered quite comfortably from behind.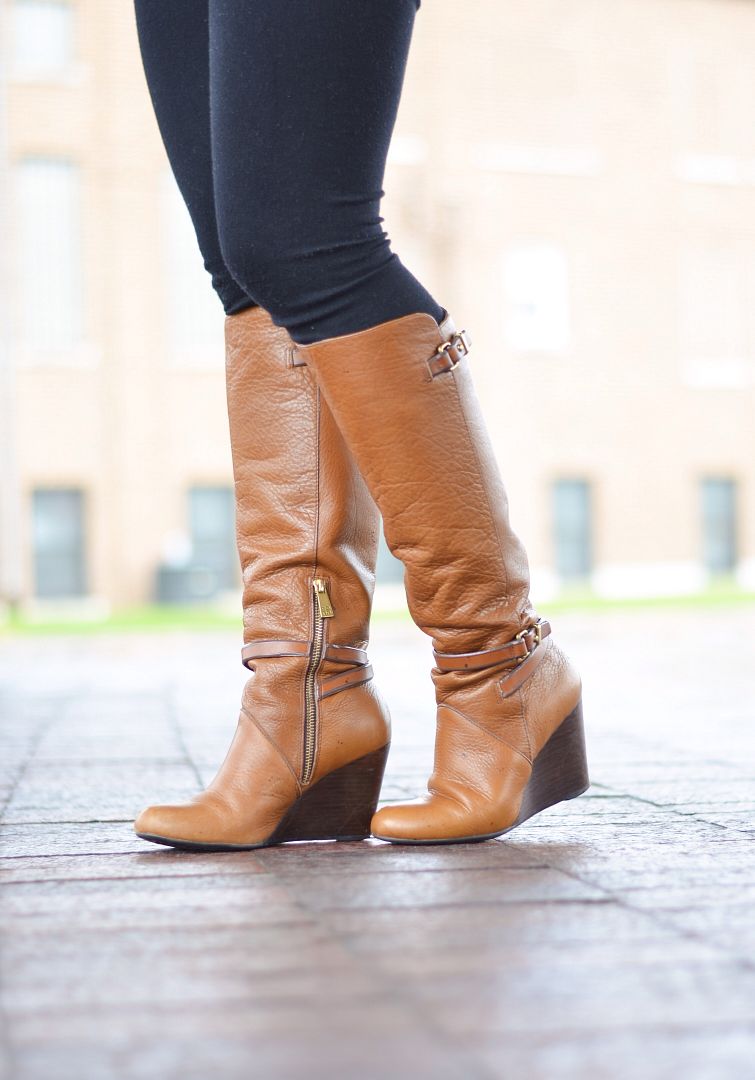 Last week was quite a week! One of our pups, Petie, had surgery and I was a bit of a mess for a few days. I won't go into detail, but he had been fighting a hernia for the last 3 years or so, and it was time to have it fixed. I've received a ton of sweet notes, and I definitely appreciate all of the thoughts and well wishes! His surgery was last Tuesday afternoon and he has had an amazing recovery so far! You really wouldn't even know anything was different with him except that he has to wear a cone! We are just so relieved and happy that he looks like he will have some happier and less stressful years in front of him! He's sleeping next to me as I type this and my heart just melts at that face.
Outside of that, it was a pretty busy week in terms of social events and getting the house ready for Christmas next week! We are hosting it at our house for his family, and then we leave on Monday to celebrate Christmas with my family in SoCal. We've been doing everything we can to get the house in order - tying up loose ends that we've been procrastinating about for years - like replacing the towel rod in the guest bathroom that keeps falling off the wall! Hopefully you guys can relate!

SHOP THE LOOK: