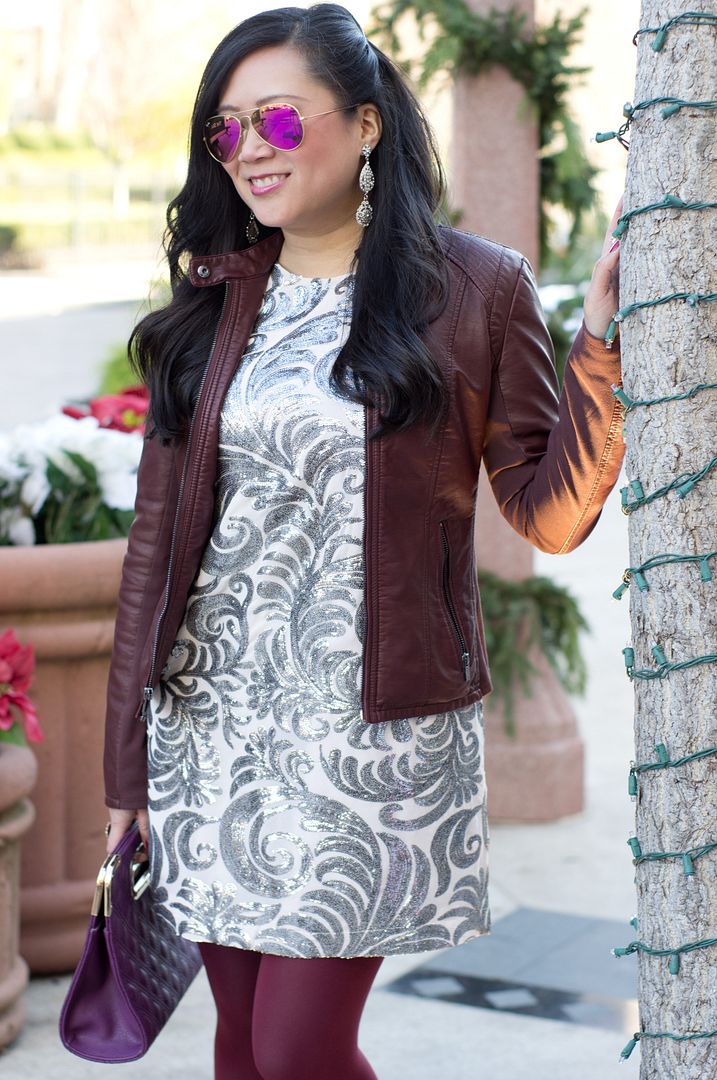 Sunnies: Ray Ban | Earrings: CS Gems (use code CARYLEE15 for 15% off) | Ring: CS Gems | Dress: Forever 21 (currently not online, but other options HERE and HERE) | Bag: Charming Charlie (c/o) | Tights: wine colored DKNY layered over grey colored DKNY for more opaqueness (similar here, more tights available HERE) | Jacket: Express (other colors HERE) | Heels:
Joan and David (option, option)
I've done four shoots now with CS Gems, and this may be my favorite yet! It's hard not to love these photos though given the festive scenery! Stacy and Carrie asked us to wear some NYE appropriate outfits, so naturally I reached for sequins first and foremost. This shift dress from Forever 21 is perfect and very forgiving for a night of eating and drinking.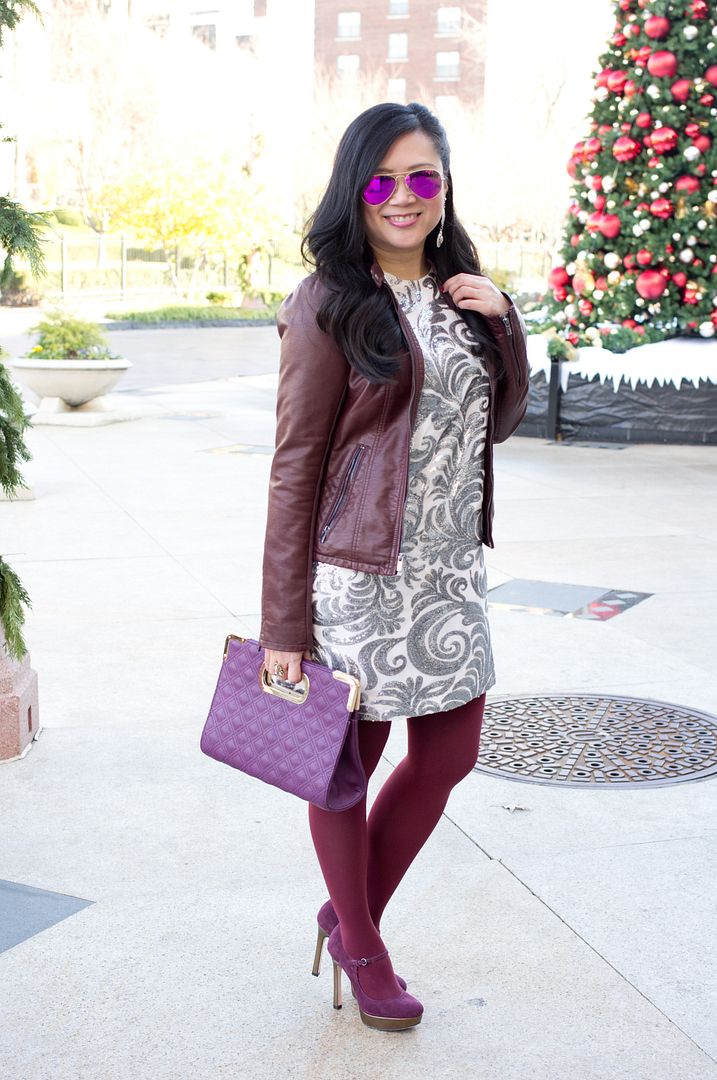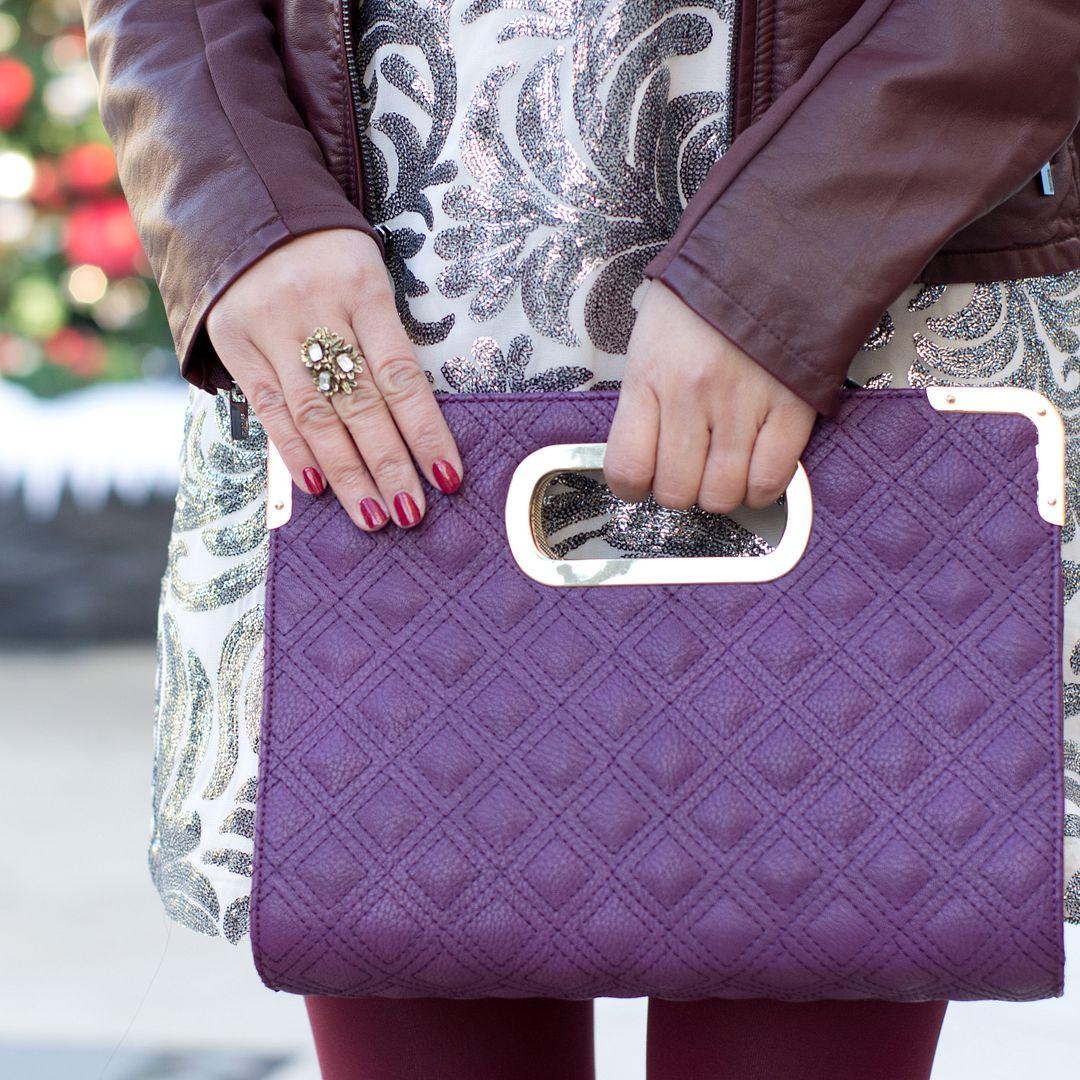 Ring: CS Gems (use code CARYLEE15 for 15% off)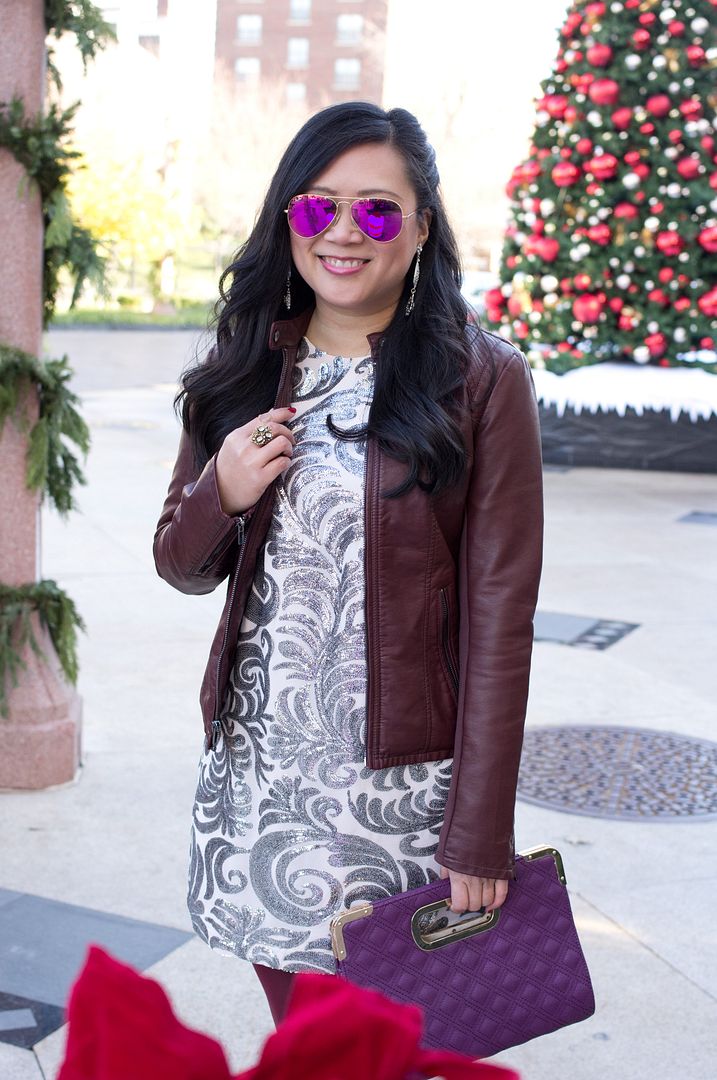 It's been quite a long time that we've actually had a full night of celebrating on New Year's Eve. More often than not, it's just the husband and me at dinner and we end up watching the ball drop from the comfort of our couch. Perhaps this is why I don't bother saving sequins for special occasions! Any time I can fit a sequin or two into real life, I will do it! But, if you're interested in hearing my logic for how I prepare for a New Year's Eve night out, please head over to Stacy's and Carrie's blog HERE to read more!
No, it's totally not confusing that there are TWO Jenna St. Louis bloggers that I now know! Both of these ladies are down to earth, fun, and as you can see, beautiful! I'm glad that our little circle of local bloggers is growing, and I hope for more get togethers and collaborations in the future! Be sure to check out their blog posts this week to see what else they wore!

SHOP THE LOOK: