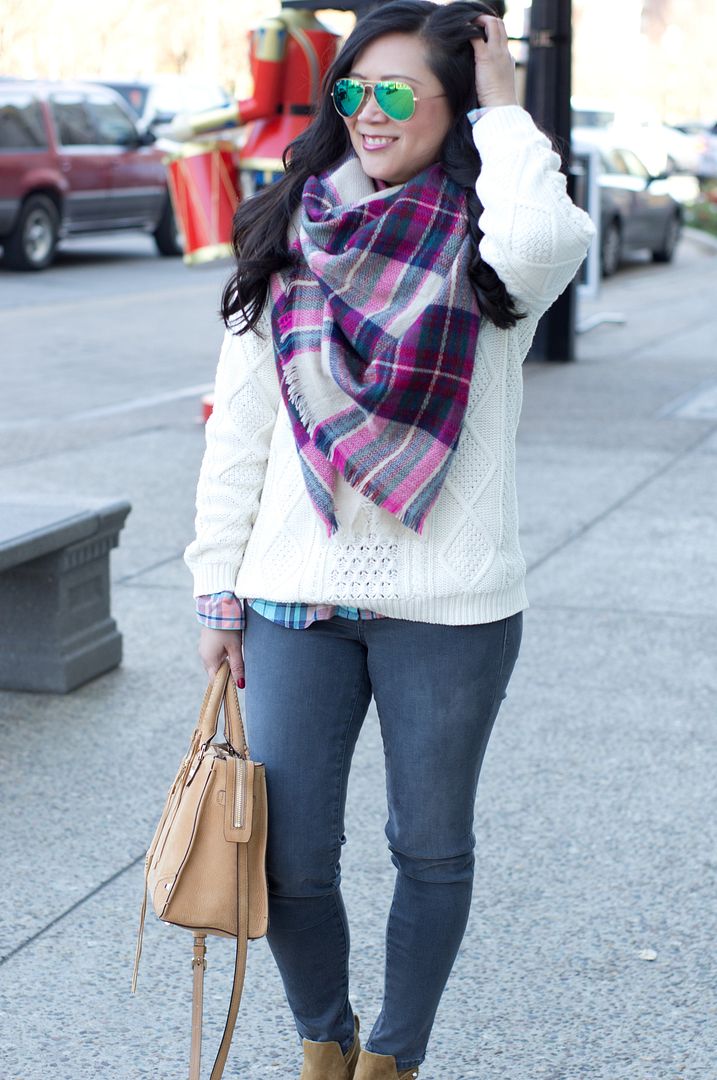 I realized I have a hole in my wardrobe when it comes to pullover sweaters. The few that I do have aren't solid colored, or they are thinner and not conducive to layering. So, during Black Fridayweek, I was on a hunt for the perfect one. These cotton sweaters from Gap got a lot of good reviews, so I took a chance and ordered three of them. I sized up based on a few reviews and based on how it looked on the model. I'm thinking I could have just gone with my regular Gap size, but I still like them just the same!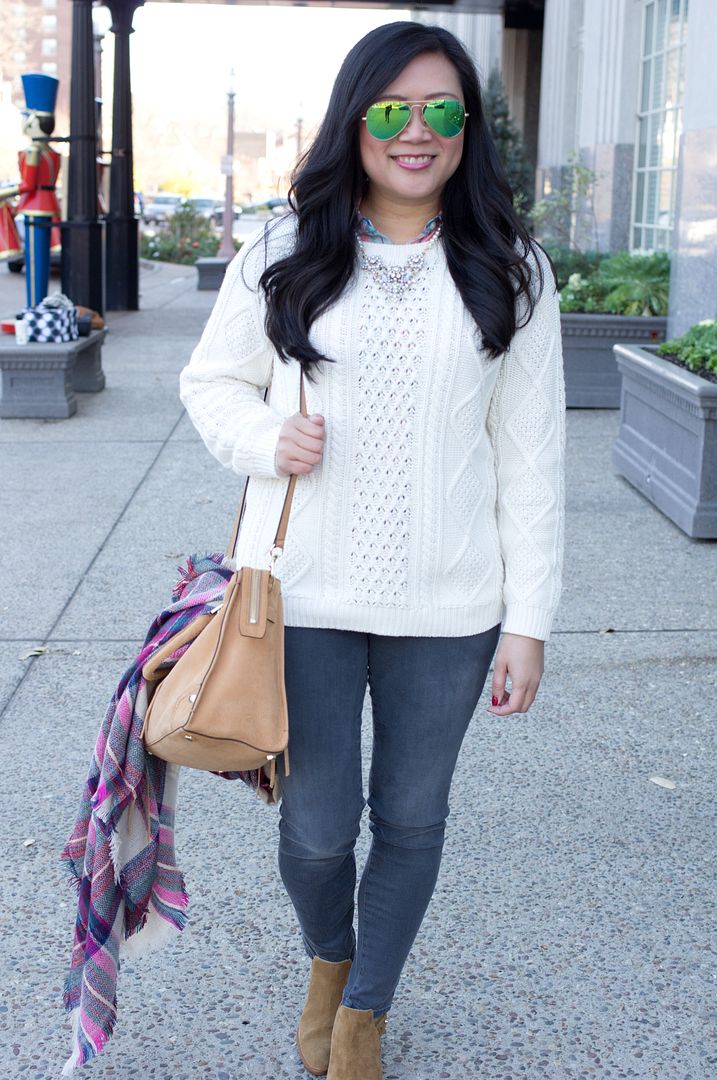 It's kind of funny because the night these sweaters arrived in the mail, the husband walked into the closet room as I was trying them on. He said (genuinely not sarcastically), "Wow! You look really nice!" I was a little surprised since it's just a basic pullover with a little bit of a boyfriend fit nonetheless, but it's amazing the things our significant others can like!
Speaking of like, more like LOVE - I tried these jeans based on a rec from Rachelle, and she was totally right. The fit is perfect and they are super, super soft. This won't be my last pair!

SHOP THE LOOK: