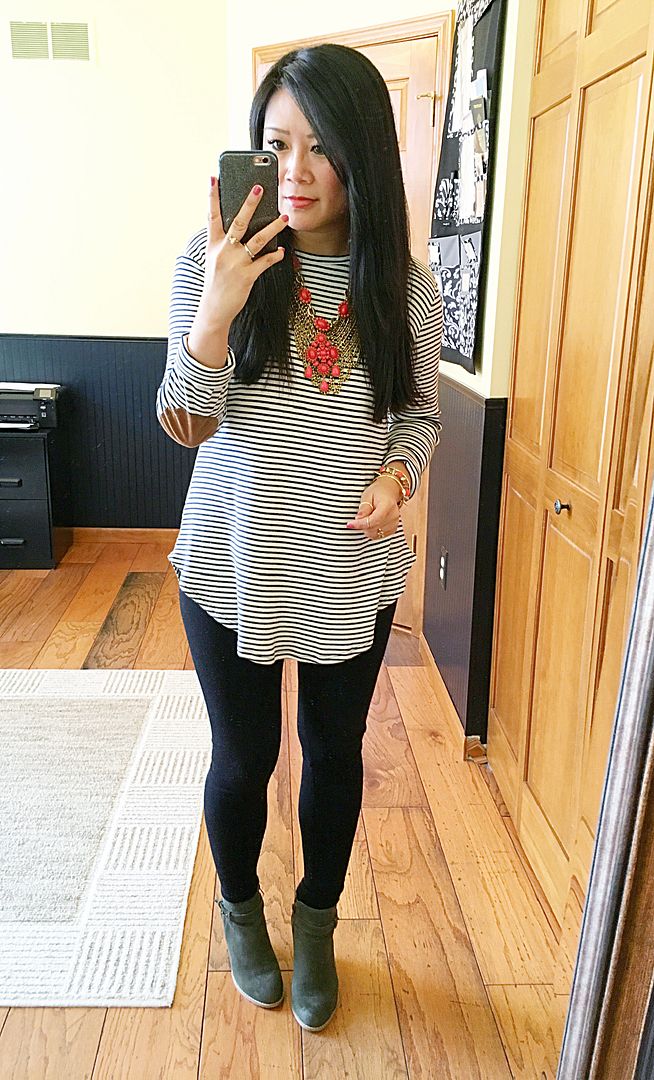 I figured I would finish out the week with outfits I wore during Thanksgiving/Black Fridayweek since a lot of the focus with this week's posts centered around the sales and it's helpful in my head to chronologically keep all this information together! First up is what I wore for Thanksgiving! I went with the comfiest of leggings and a very forgiving tunic. Nothing fancy - we end up just going to a restaurant for our Thanksgiving feast at lunch, and then spent the rest of the day grazing on snacks and cocktails while we played games with the family. It was fun and I was stuffed!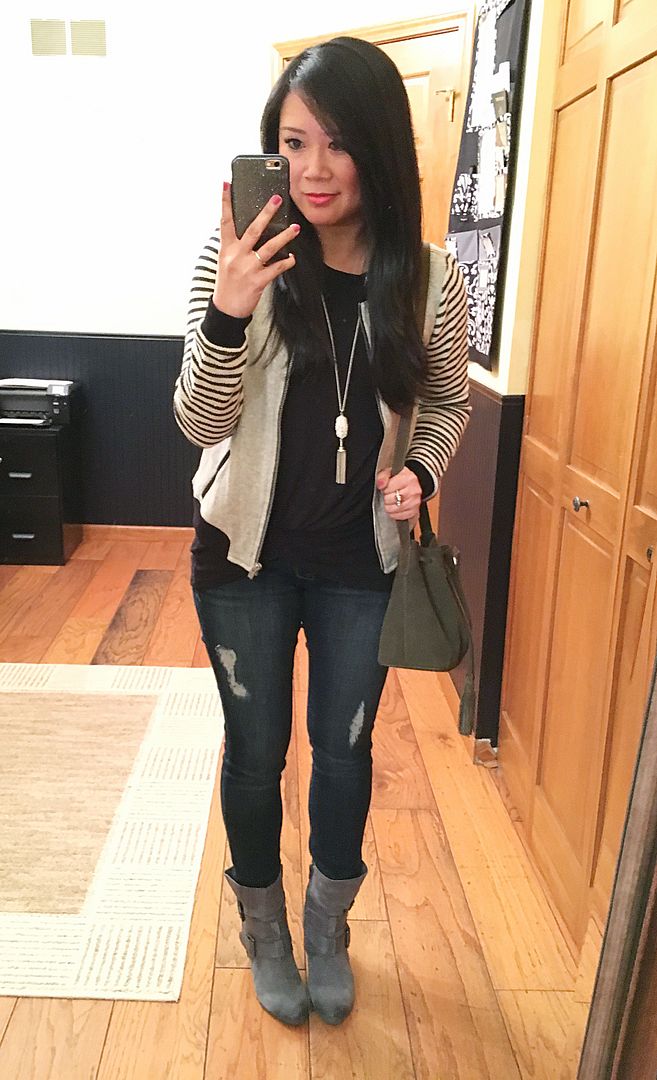 Friday, I woke up at 5:30am because Jenna and I were meeting at 6:30am for our traditional Black Friday shopping date. She said that since it's happened two years in a row now, we can officially call it a tradition! I went with these wedge boots because Jenna is hella taller than me and it makes me feel older than a 5 year old if I can have a little height when I'm around her! I underestimated the height of these wedges though because by hour 4, my feet were killing me. I can't blame the boots on that though. My feet would really be hurting in most any shoe at that point, much less a shoe with a little heel! It gave me a chance to test out my new New Balance sneaks though, so I wasn't too upset over it. You can see all my other Black Fridayweek purchases HERE if you haven't already.
I really didn't waste any time taking my new pieces out for a spin! This is actually just a variation of the outfit I shared with you on Monday - I just switched scarves and ditched the army vest for an army jacket since it cools down pretty quickly after dark! This was for a late dinner and Best Buy run with the husband. I'm thinking I may need more of these sweaters. Just need to figure out what color next!
And that's all I have for you. Only 3 outfits instead of the usual 5, but I should hopefully get back into my normal posting routine next week! I've been fighting this stupid cold all week - I'm thankful it wasn't strep, and I'm hoping that I am now on an upward swing because I have a ton going on this weekend! Hope you'll tune in to find out what!

SHOP THE POST: