I'm switching it up a bit today and sharing my random roundup in the form of flat lays. As I was trying to pull together a group of outfits to post, I realized a common theme: this gingham button up. It's definitely a staple in my closet, and I consider it a neutral. Much like stripes, it adds instant interest to an outfit, and the pattern mixes well with other prints. Need to see it to believe it?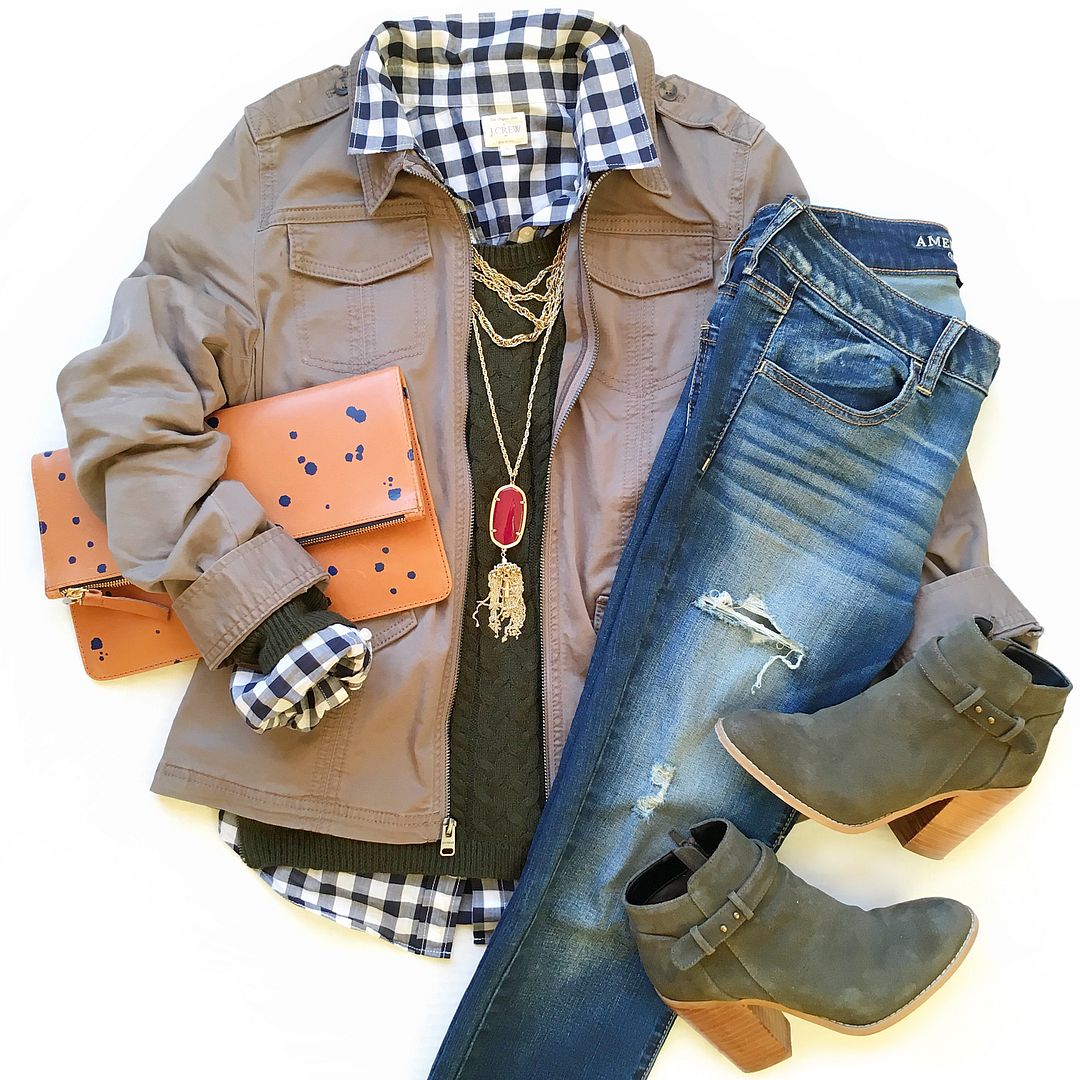 What I love about this particular gingham top is that it's thin, which means it's perfect for year round wear, even in the summer months. It also means it's the perfect under layer. I've heard of women wearing tanks between their sweaters and their button ups to smooth out their silhouette. I've honestly never done that before. My trick is to simply find button ups that are a thin fabric and pair them with sweaters that are thicker and more structured than the button ups. For that reason, I'm not a fan of poplin button ups for layering. nor am I a fan of thin sweaters for layering. This combo above works for me because the gingham top is thin and movable, and the sweater is clearly thicker by comparison.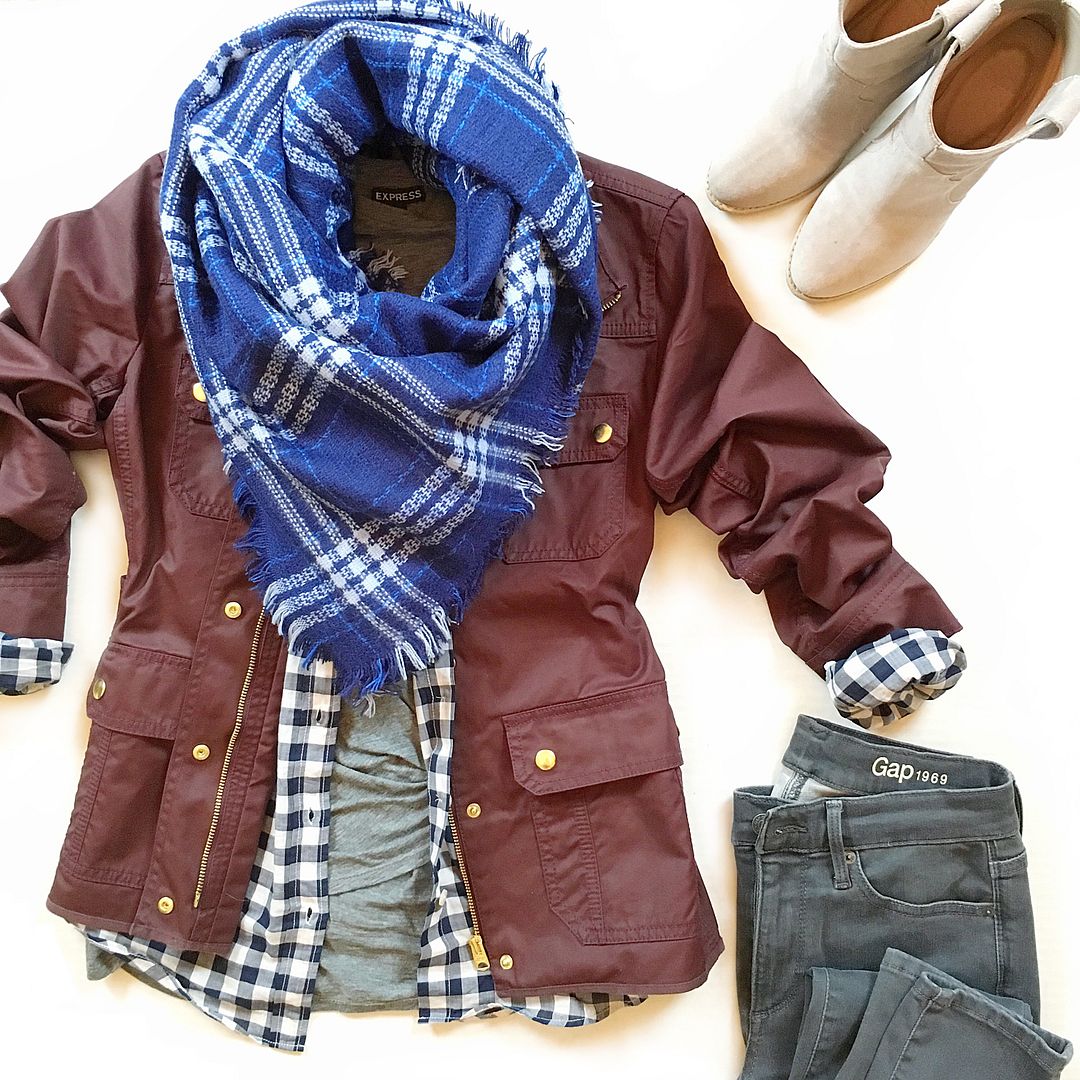 When all I have strength for is a tee shirt and jeans, adding an unbuttoned gingham top fools people into thinking I tried a little. And when you have unsuspecting color pairings like blue, berry, grey, and taupe - it further distracts people from thinking you just rolled out of bed.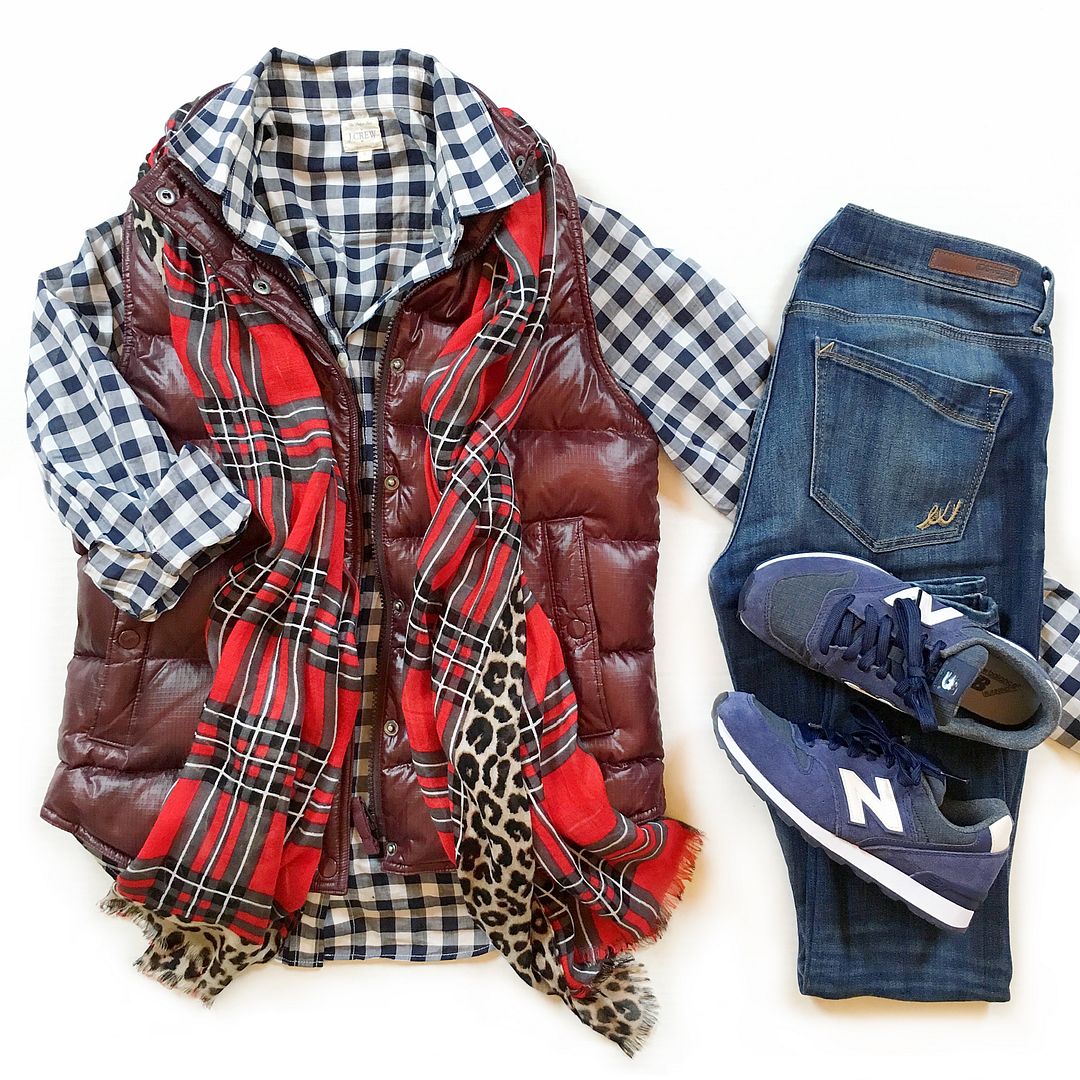 A triple pattern mix isn't for the timid, but again, I just feel like this is the perfect gingham top because I can easily pair it with all the prints! I might even venture to say that it's just as valuable, if not more so, than a chambray.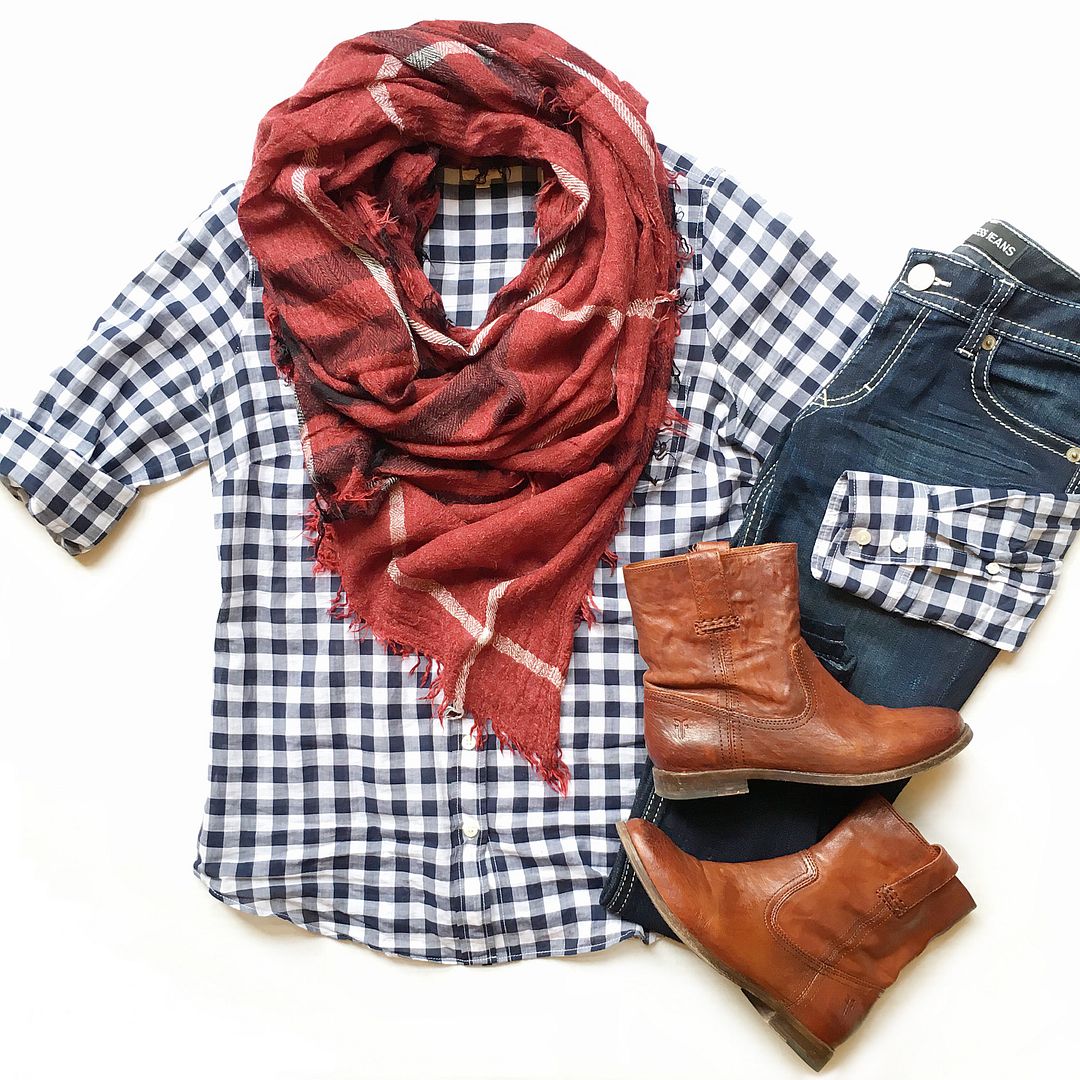 I've shown you greens, greys, blues, taupes, burgundies, and now cognac. It's funny how much I used to shy away from navy, but in my older years, I've come to appreciate the color so much more. If I've convinced you that you need this top - I find that it runs true to size. I have it in a small and I'm a 34" chest and 28" waist. It's the perfect fit - not at all fitted, but not at all boyfriend. You can see it actually on me in bonus gingham-styled outfits here and here!

SHOP THE POST: