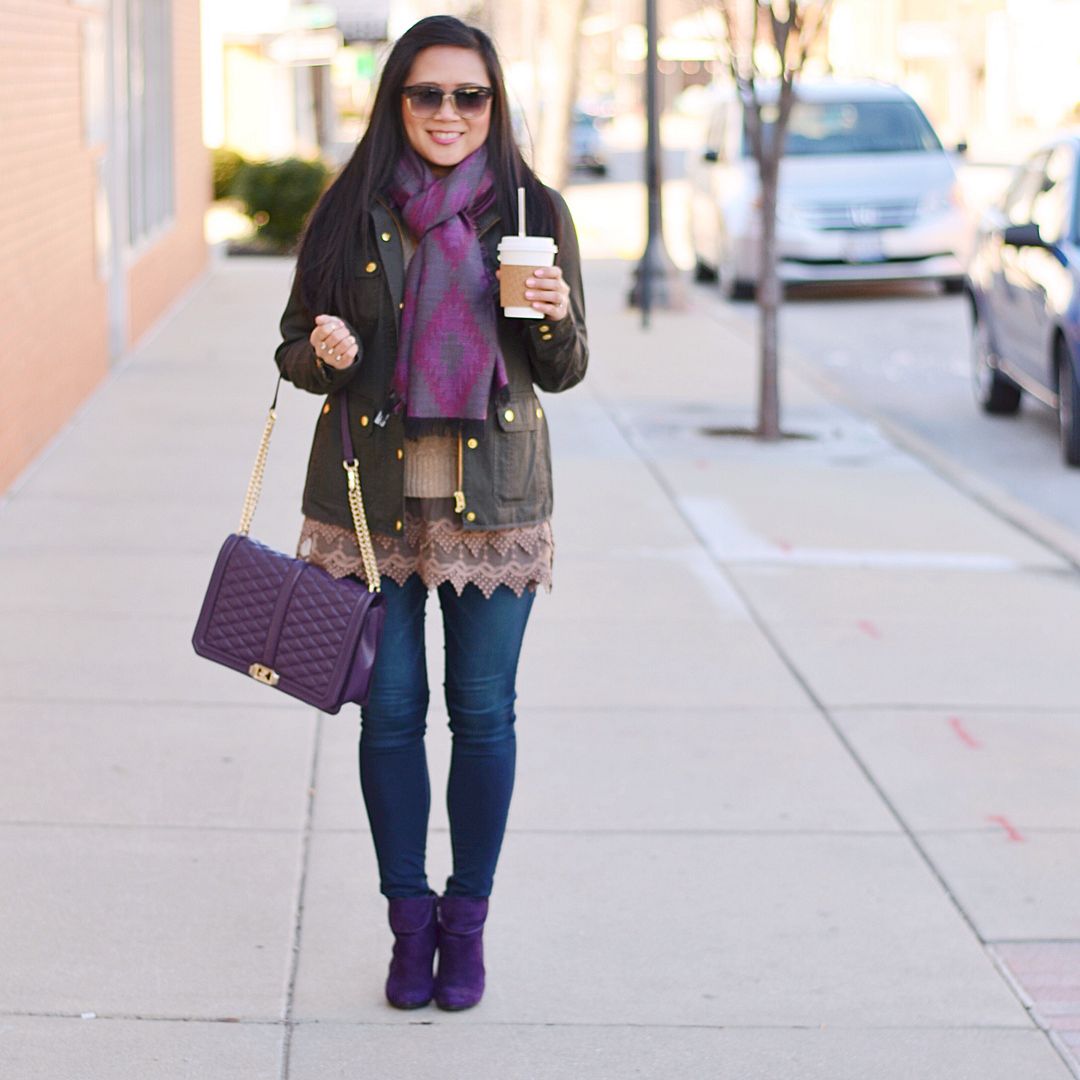 Sunnies: Gucci (option) | Scarf: Express (option) | Jacket: JCrew Factory (similar) | Bag: Rebecca Minkoff (smaller version HERE) (shop other "Love" style bags HERE) | Sweater: Banana Republic | Lace trim tank: Grace and Lace (in taupe) | Bottoms: Express (option) | Booties: Me Too
I need more purple in my life. I just do. I always forget how much I love it until I wear it again. I just never think to buy it or look for it. But last week when I was randomly shopping New Year's sales, I found this jumbo Rebecca Minkoff bag for 60% off. The price was unbeatable and the color was so saturated and gorgeous. I could not resist it. It showed up this weekend and I immediately had to wear it. That's when I rediscovered these purple booties in my closet. Whoops! But they're gorgeous, too!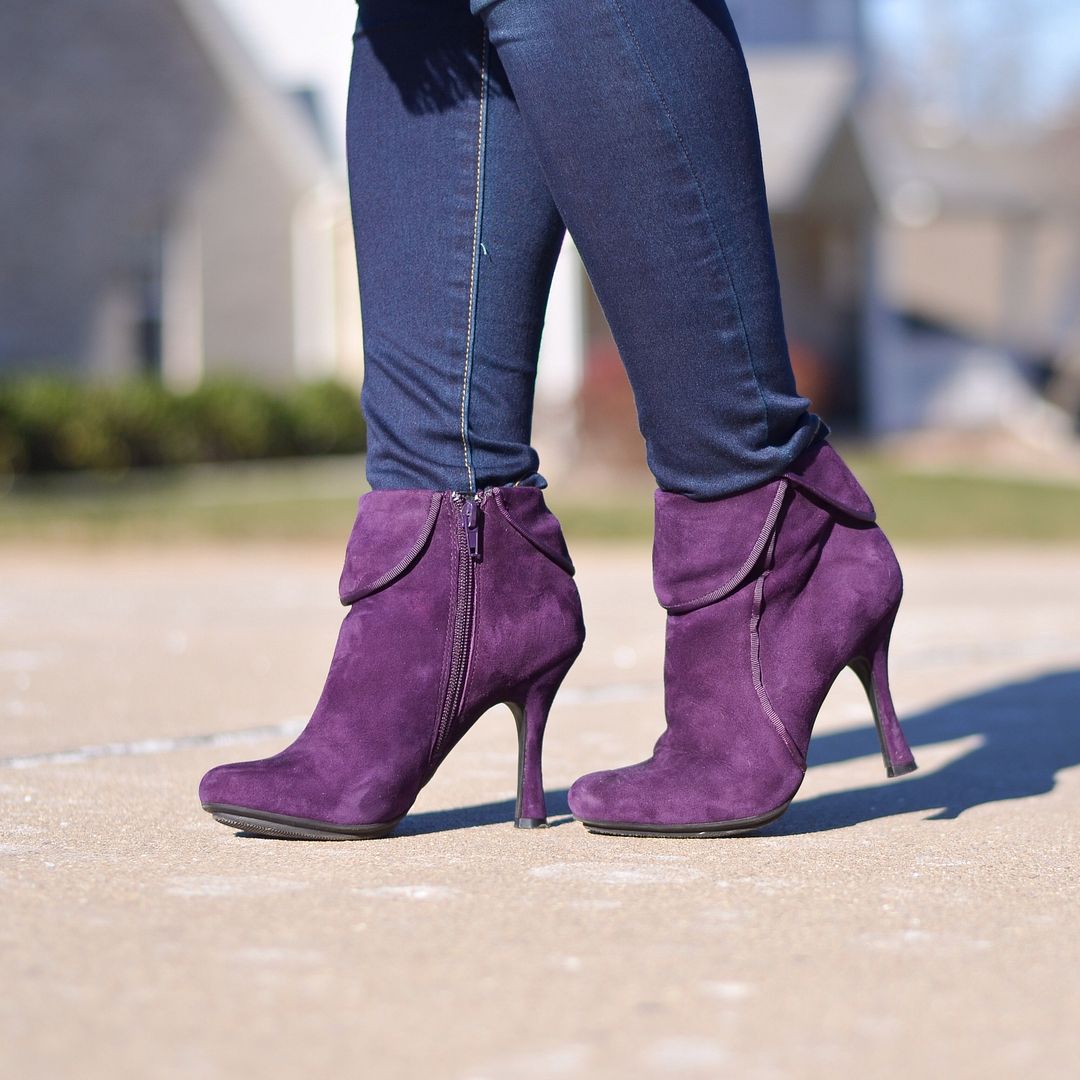 This outfit formula is super similar to the one I posted last week. Pullover sweater. Lace peeking out from underneath. Field jacket. Scarf. Sorry for being a repeat offender, but when the outfit works, there's no reason to reinvent the wheel, you know? This is the first time I've tried the
Grace and Lace
extender, and I gotta say, I'm quite the fan. It's very comfortable, and even more layering friendly than my lace tunic I was wearing
last week
.
This palette just makes me all sorts of happy!

SHOP THE LOOK: