Scarf: Zara (similar here)
I've shared a couple of scarf tutorials on the blog already - you can catch one here along with a follow up video here. However, that method is strictly for rectangular scarves. Despite how prevalent blanket scarves are, I consistently get asked how I tie mine. Tying square scarves is even easier than tying the rectangular ones. And since the tutorials I've previously shared are specific to rectangular ones, I thought I'd go ahead and do a square tutorial of my own. There is one step I do that keeps my scarves neat and in place that other tutorials seem leave out, so hopefully you're able to learn something new with this post.
Step 1: Fold your square scarf diagonally in half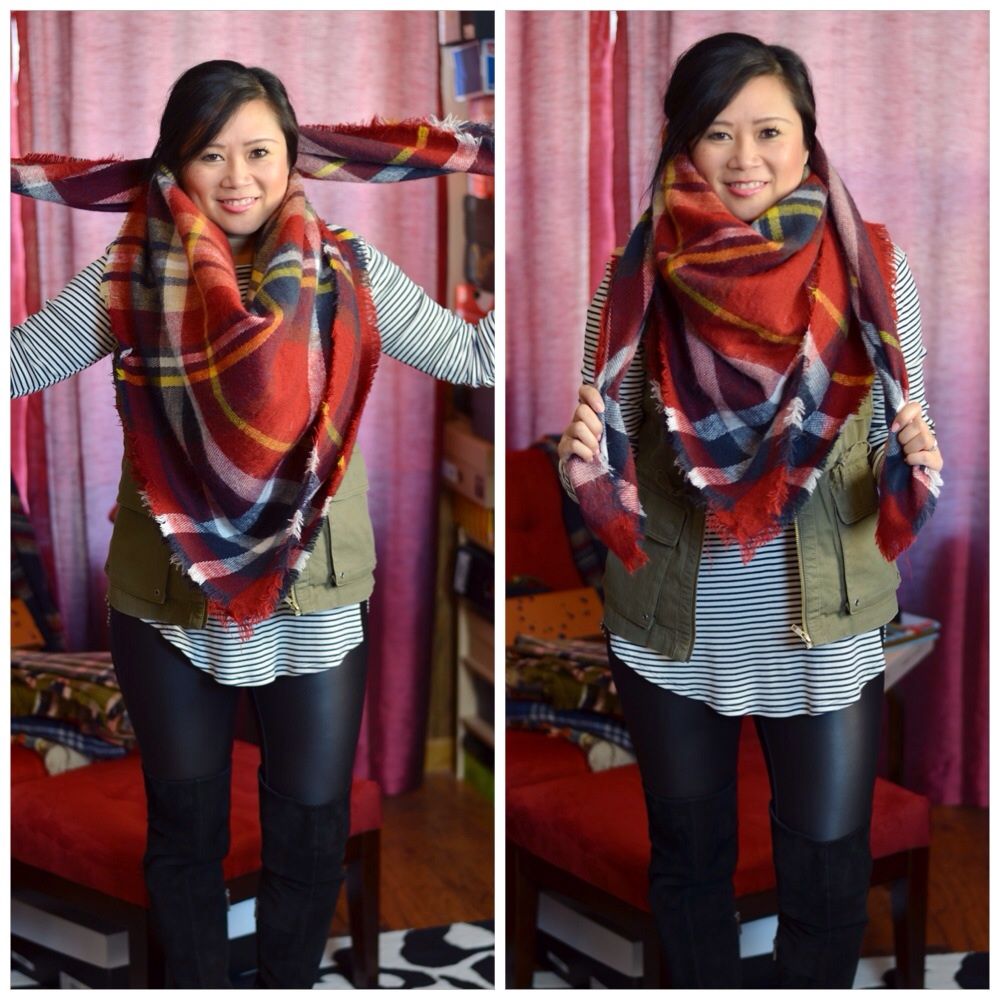 Step 2: Let the point of the scarf hang in front of you like a bib, and wrap the two ends around the back of your neck.
Step 3: Instead of simply tucking the loose ends under the scarf, tie the ends in a single knot underneath. It keeps the ends from flying around and falling off your shoulders. Plus, it just looks neater.
Voila! (Full outfit details HERE)
I've seen a lot of tutorials, and they usually stop after step 2, but I found that the single knot is a lot more successful - especially when it's windy and your scarf is being blown around. I went ahead and put together a collage of the photos above for your pinning convenience!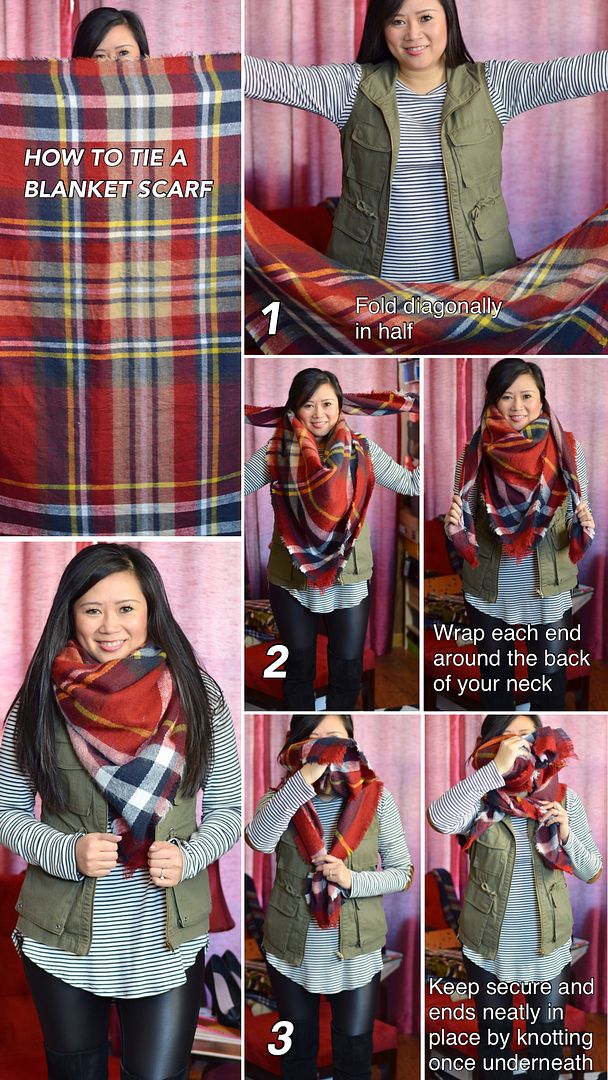 Short and sweet today! I'll be back tomorrow with another outfit post as usual!

SHOP THE LOOK: