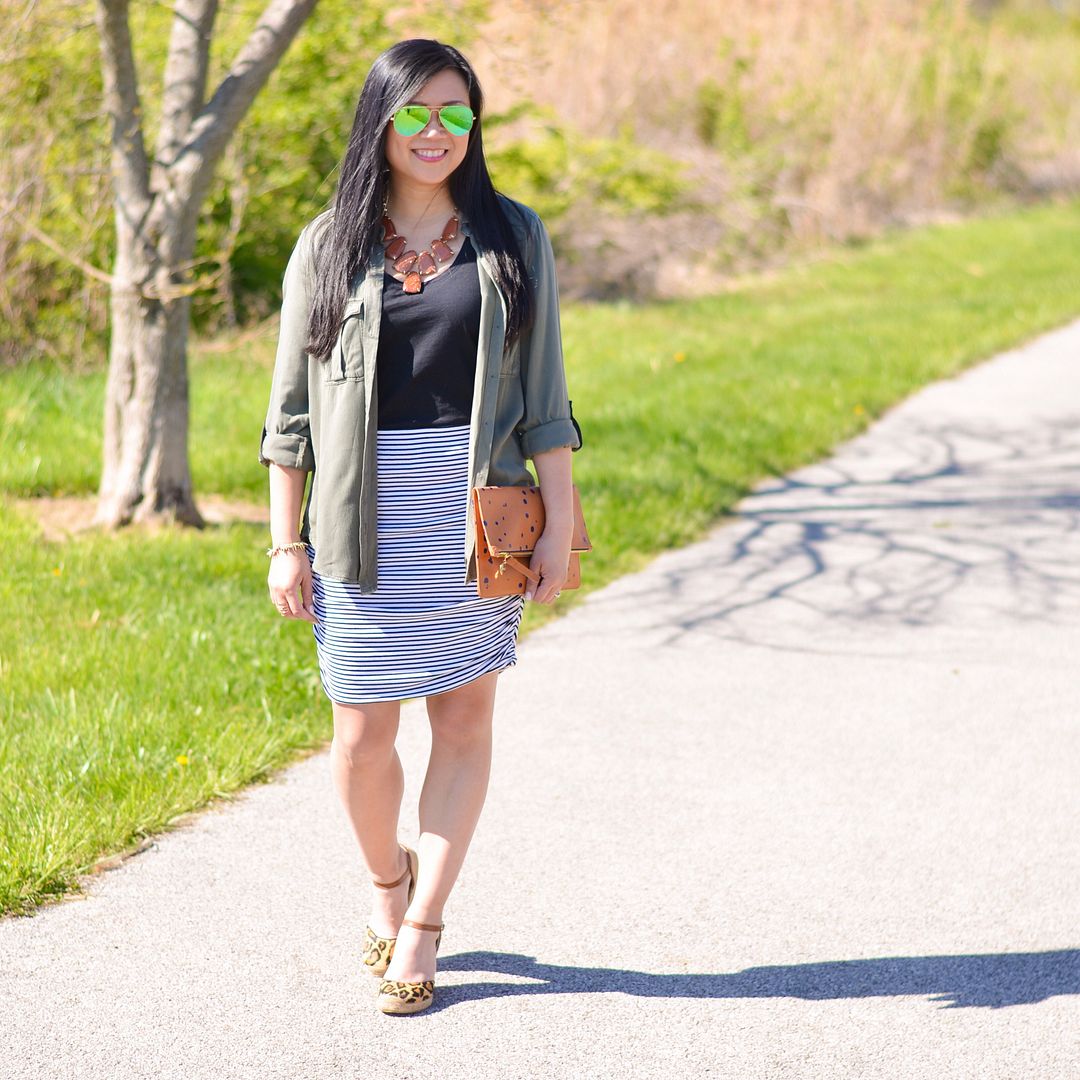 I posted this outfit as a flat lay on Instagram over two weeks ago and am just finally getting to wear it thanks to warmer weather! I think my bare legs are quite happy to feel sunshine! Even though it's warmed up enough to show some skin, there are still remnants of coolness in the air, so I do like to stay a little covered somehow. Jackets seem a bit too heavy, or even too structured sometimes depending on the outfit and the look for which I'm going. Surprisingly enough, I don't have many cardigans. Boyfriend shirts on the other hand? My collection is growing and they work pretty effortlessly as a make shift cardigan. They're comfortable and relaxed, and if they're super soft like this one, it's hard not to wear them all the time… or own one thousand of them.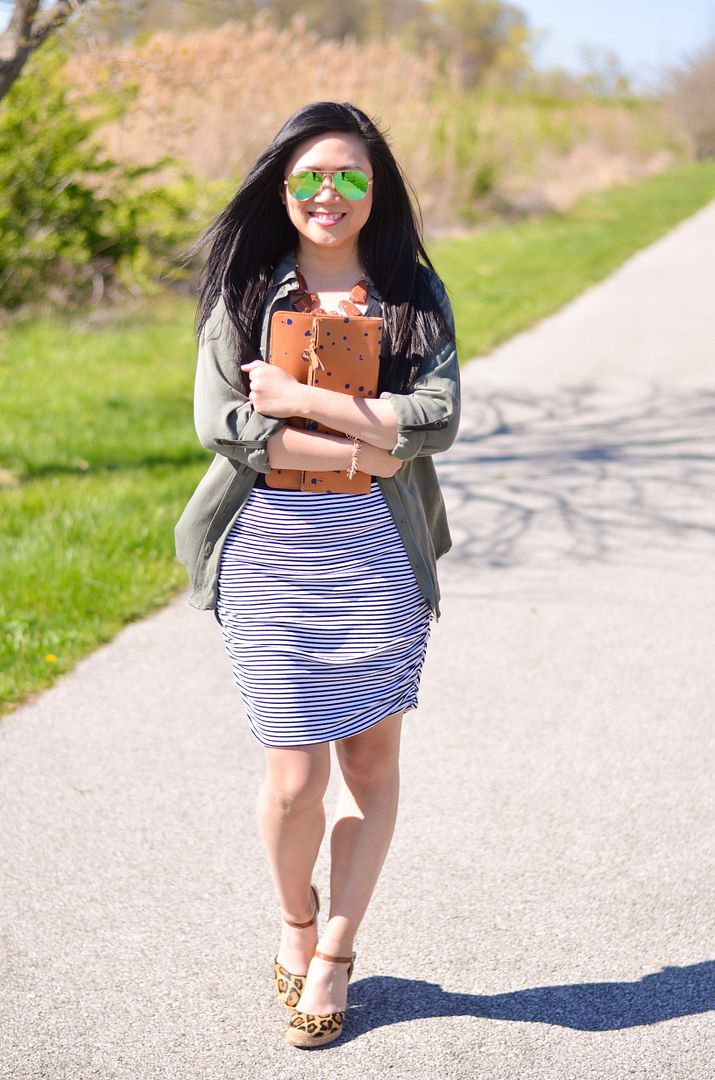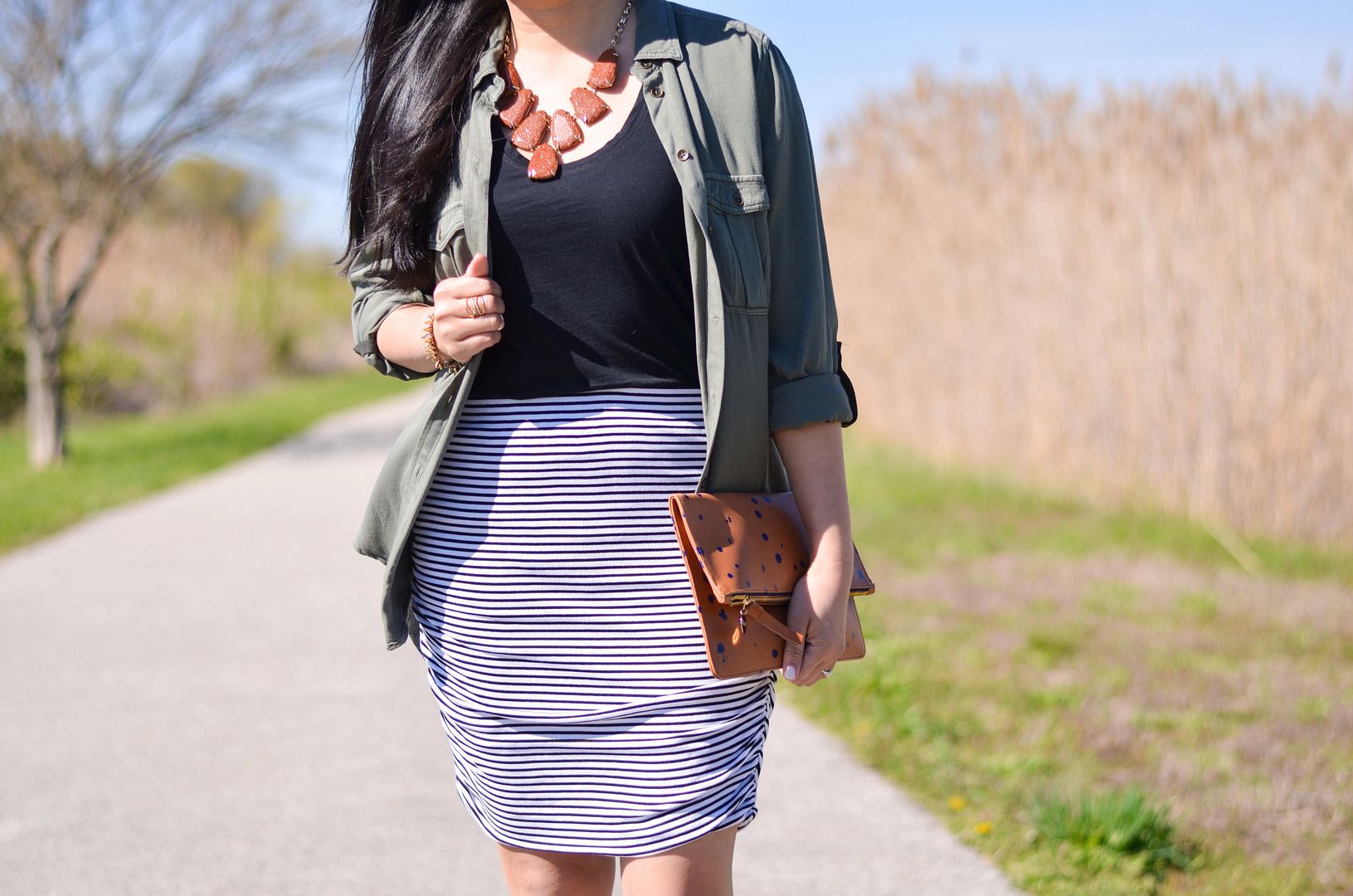 I was pretty pleased with how this outfit turned out. Olive can be tricky for me to style in the spring, but the striped skirt brightened this look up enough for me. Plus, leopard is always a nice finishing move. :)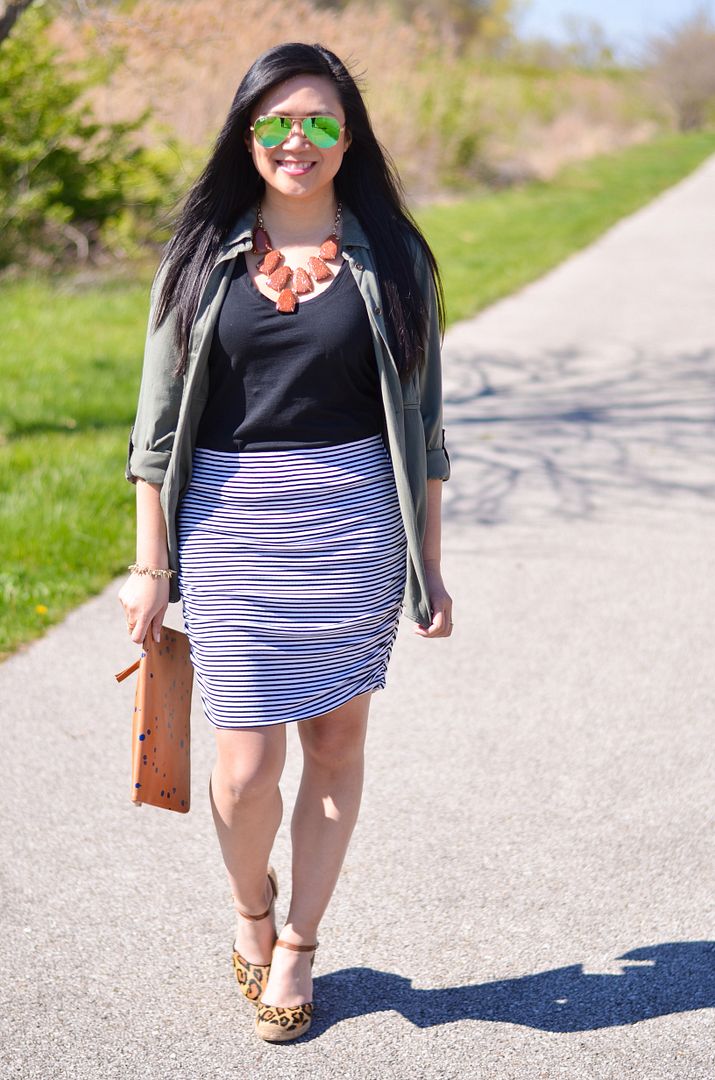 It's a bit hard for me to believe that we're leaving on a week's vacation in a few days! I think it's because I can't get excited about vacations until I finish everything that needs to get done before I go - which is A LOT! And that doesn't even include the packing! I am officially an ambassador of Yoga Six which is really exciting for me! I tell you this now because of all the things I need to do before vacation, I'm most anxious about completing my first yoga class tonight! I've taken a few yoga classes in the past, and while I liked it, I favored Pilates just a little bit more. It's been awhile since I've done yoga, much less hot yoga. However, I'm looking forward to adding some yoga into my workout routine and figure it can only improve my strength, mobility, and flexibility! If you're local to St. Louis and are interested in taking a class with me - let me know! As an ambassador, I can bring guests with me for free! I will also be hosting a yoga workshop event sometime in the future, so keep a look out for news about that as well!
OK, it's bedtime! Hope you all have a great hump day!

SHOP THE LOOK: