Happy Tuesday! I figured I haven't done a nail color roundup in awhile. In fact, I only ever did one when I was telling you guys about my Orly obsession! I love switching up my nail color every few days or so, and since this blog is an extension of me, it makes perfect sense to share some of the colors I've been wearing lately with you! So here we go!
The first one is
Essie Plumberry.
This is the color I chose before I left for Vegas. Vegas calls for bright red in my opinion, and I love that this isn't a true rose red or a red orange, there's a hint of hot pinky purple to it. I've really been digging Essie more and more lately. I still love Orly, but I was neglecting all of my Essie colors, which is why this roundup is saturated with some Essie.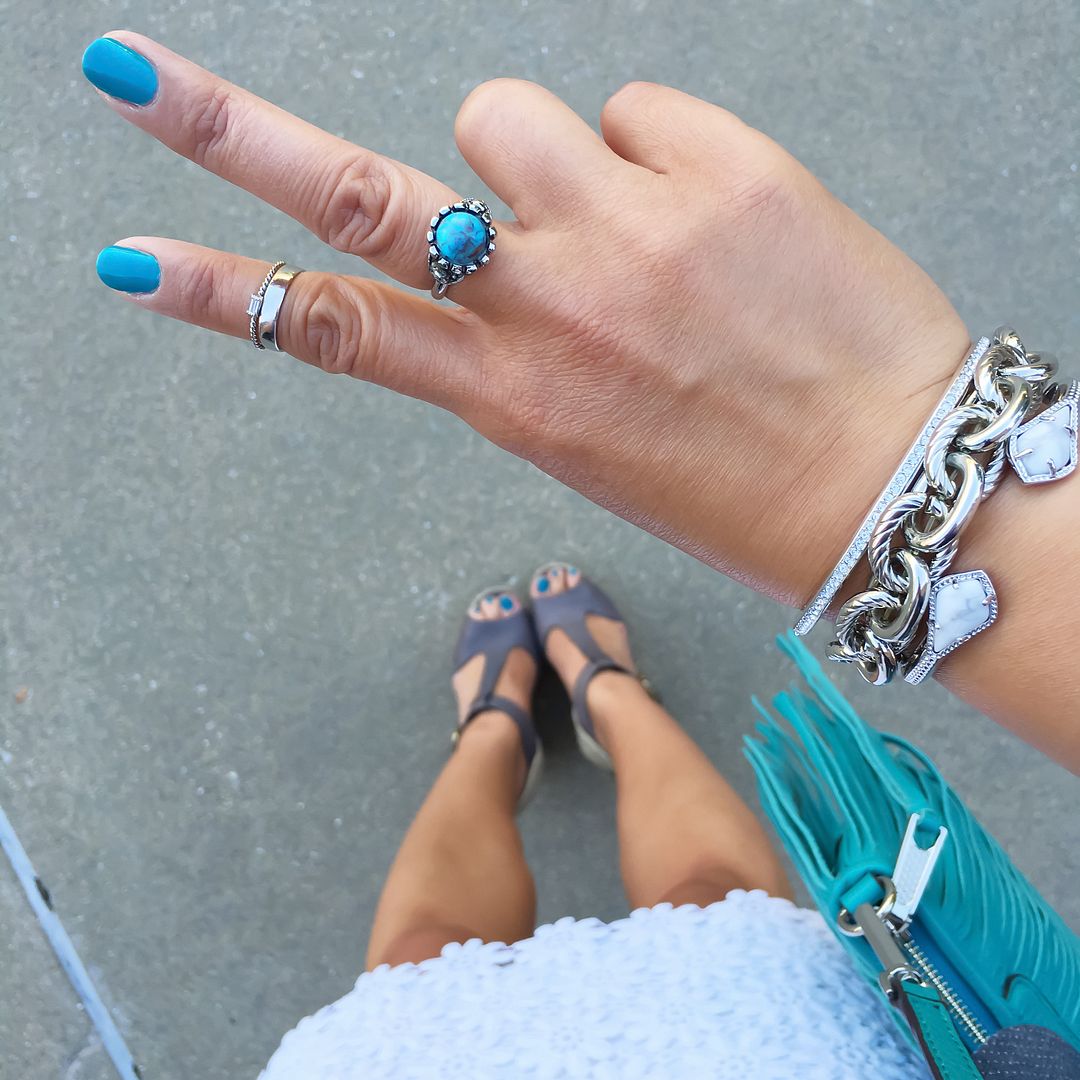 I think I wear teals, blues, and greens the least, so I have to consciously commit to wearing them every once in awhile, especially for spring! This color is so bright and vibrant. It makes me happy. It was the perfect contrast to an all white dress.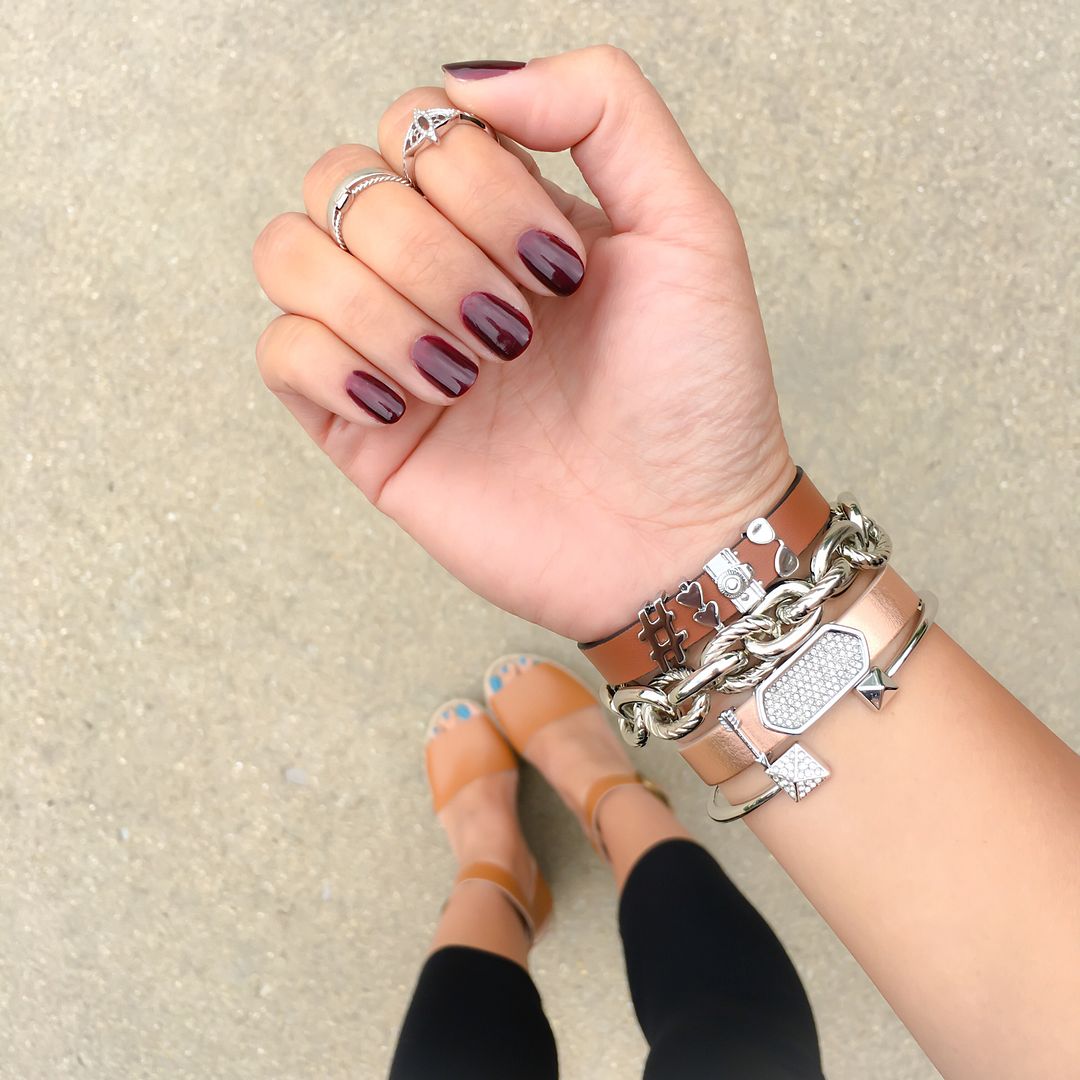 Speaking of colors I neglect, I hadn't worn any of my Chanel polish in awhile either. If I had to choose only one color to wear on my nails for the rest of my life, it would be some kind of burgundy.
Chanel "Vamp"
is such a great color for this! I love how rich and vibrant this is!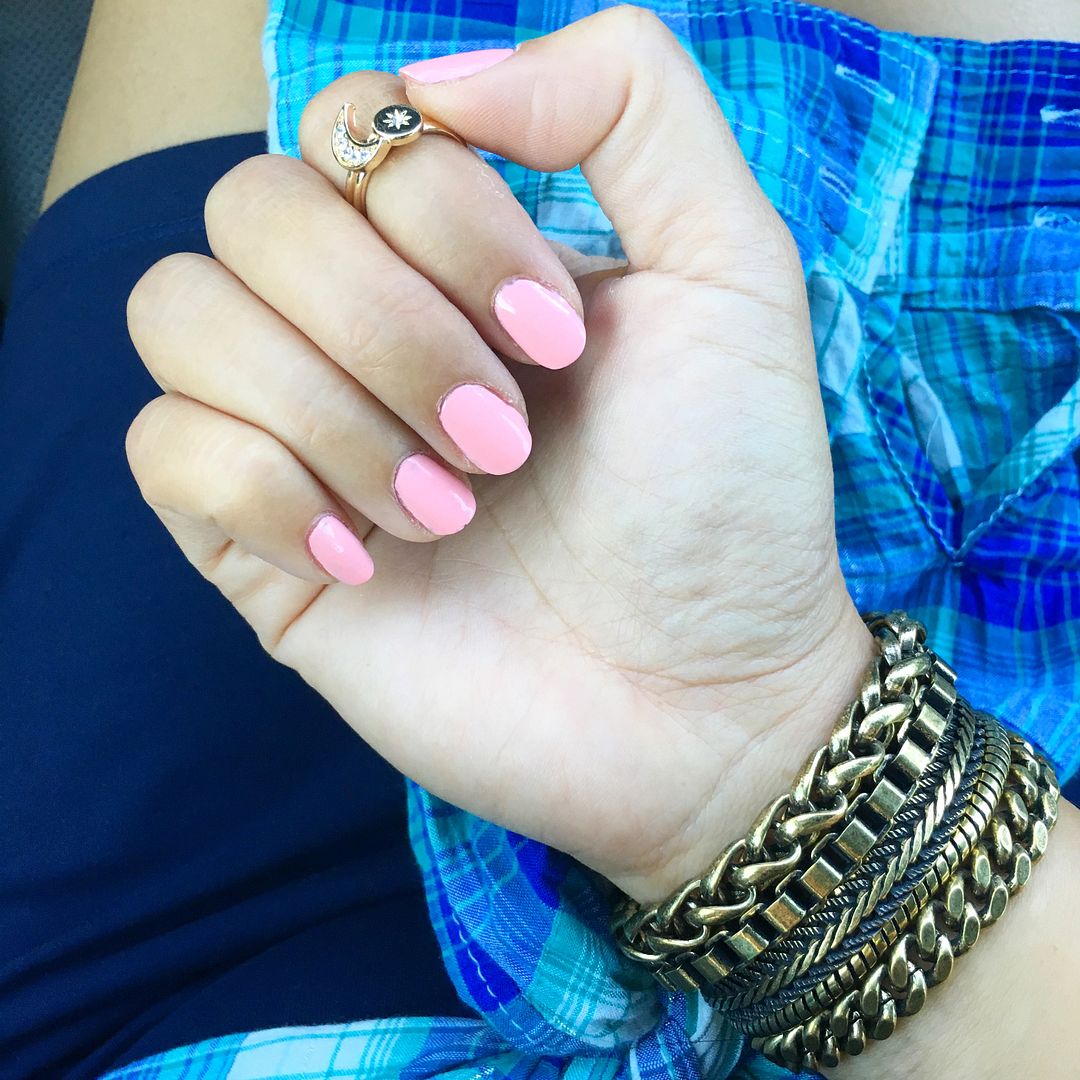 Essie "Van D'Go"
This is one of my most favorite pinks I own. It's a very thick formula and goes on super easy and opaque. The pink is a nice peachy pink that almost has a touch of a neon glow to it. And I love how it looks with tan skin.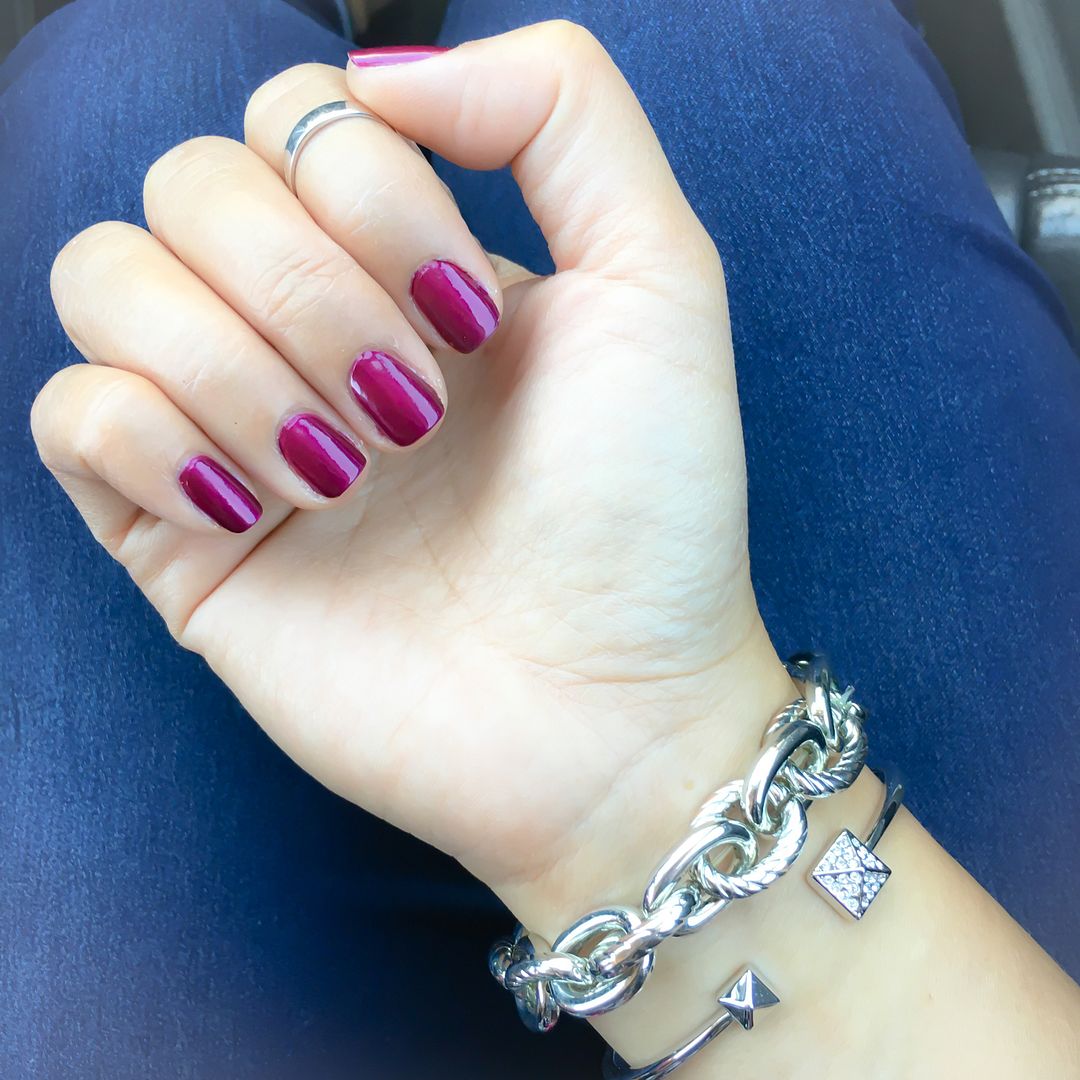 OPI "Kiss Me or Elf"
Last but not least is
OPI "Kiss Me or Elf".
Ironically, I do not own this color. I've only ever gotten it at the salon, and I randomly chose it twice. That probably means I should just buy it. I mentioned loving burgundies the most, and I think the reason why I like this is because it has some burgundy properties, but it looks more like a spring burgundy vs. a winter burgundy. It's just really pretty and catches the light beautifully!
That's all I have for you! Short and sweet today! You can always follow along with my #caryleemani hashtag on Instagram if you ever want real time updates on my nail color! What polishes are you obsessed with lately?

SHOP THE POST: