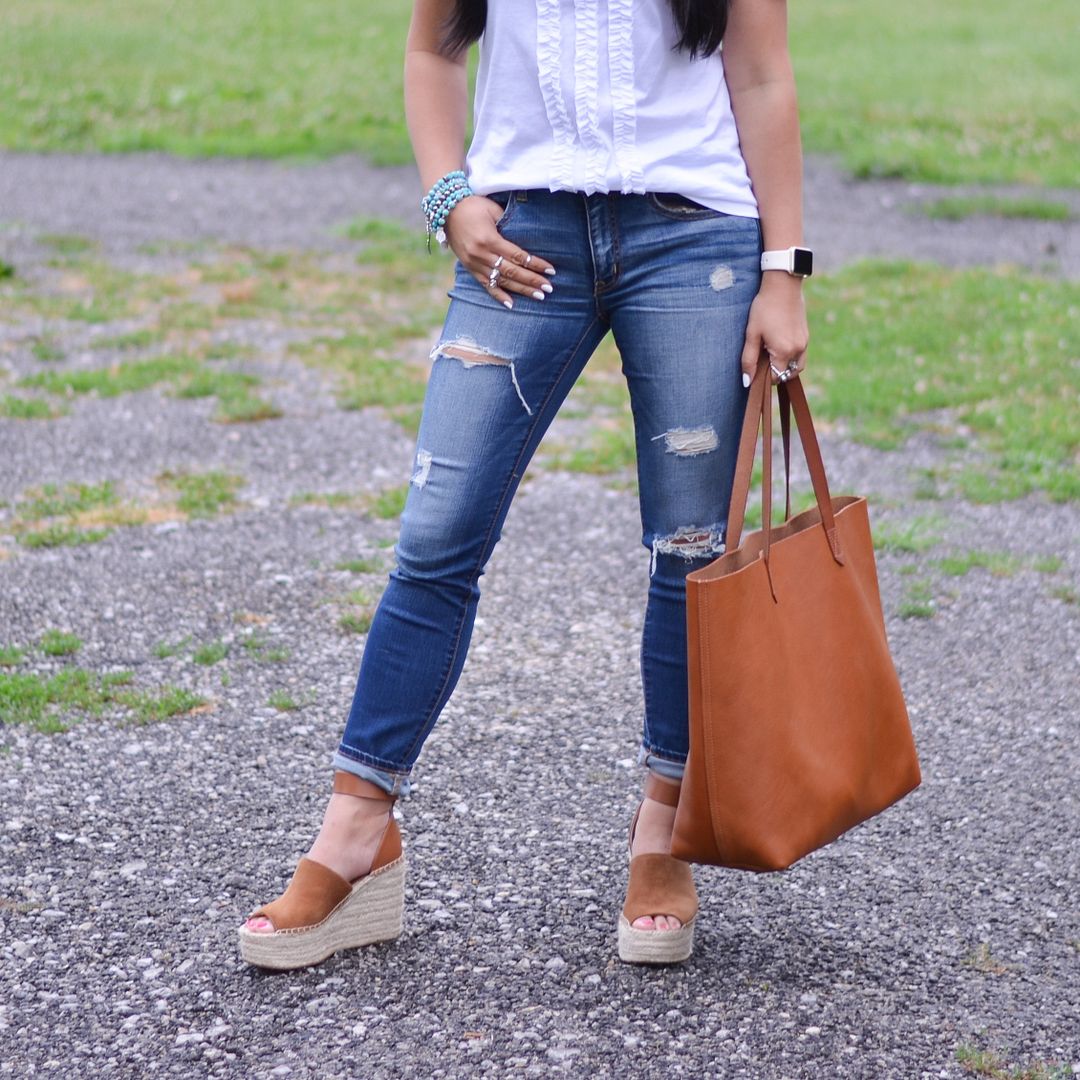 Yesterday's post wearing my new favorite sandals inspired me to put together a remix chain to finish off this week. I've been reaching for a few pieces over and over, and this is a nice way to see how I've worn the same pieces different ways. For chain link #1, we have
the chunky wedge sandal
.
I knew I would have no issues wearing the chunky wedges with the skinniest of jeans, but I wasn't sure how I would like them with shorts and dresses. I thought they may be too visually heavy, but they actually work quite nicely! I think the cognac color helps them blend a little bit with my skin tone so that your eyes aren't automatically drawn down to my feet. I cannot express how much I love the sandals!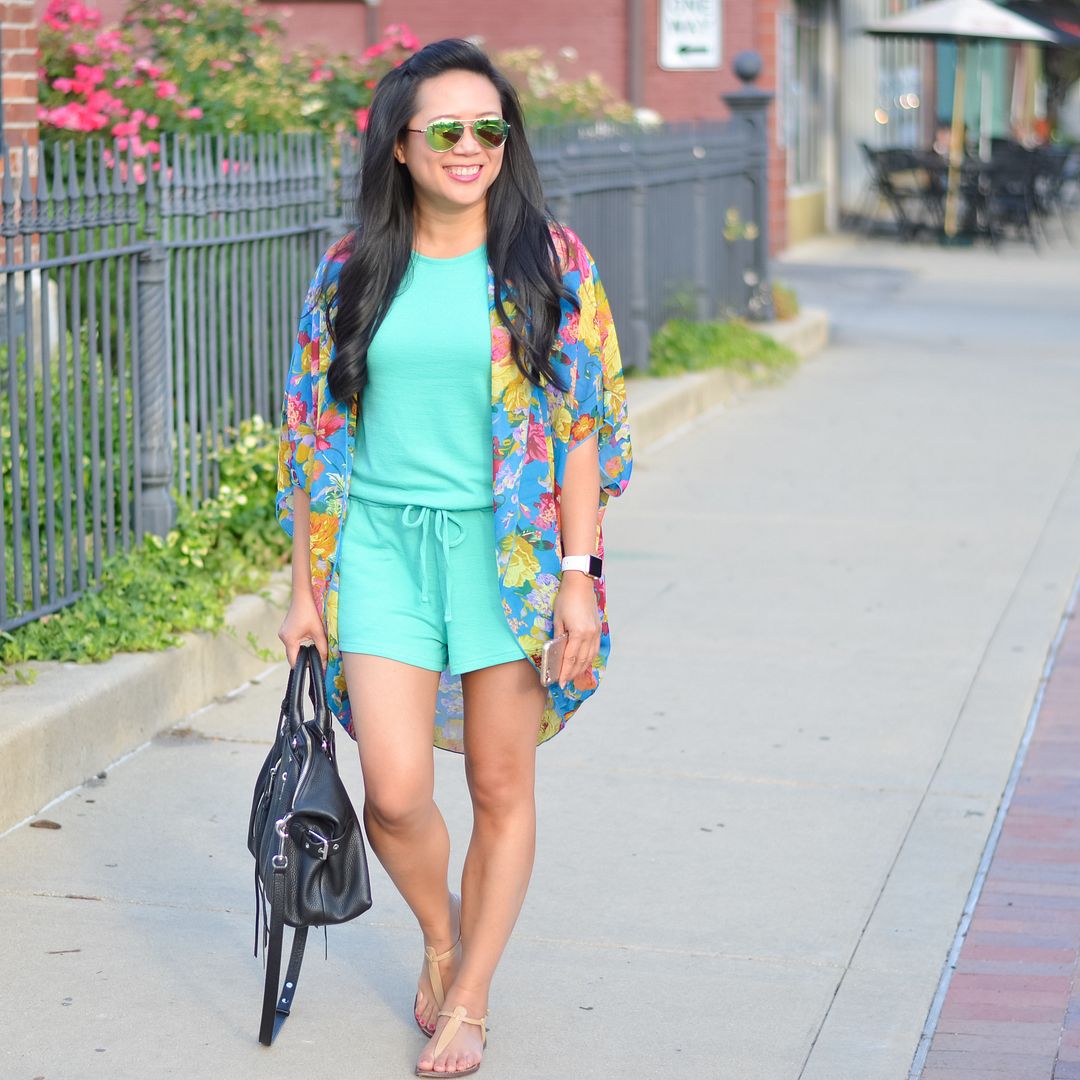 Chain link #2:
The teal romper (other colors
here
)
As much as I love rompers to beat the heat, sometimes they're a little bit too bare for the cold air conditioning indoors. I hate eating in restaurants when I'm freezing! Denim jackets pair pretty easily with rompers, but sometimes I need a cover up that is a lighter weight so I'm not completely suffocating outside! This kimono is just right! I really loved the way it paired with the romper! Most of my rompers are printed, so it was nice to have a solid colored option to be able to pair with the bold floral print. This was a very comfy outfit for a summer evening!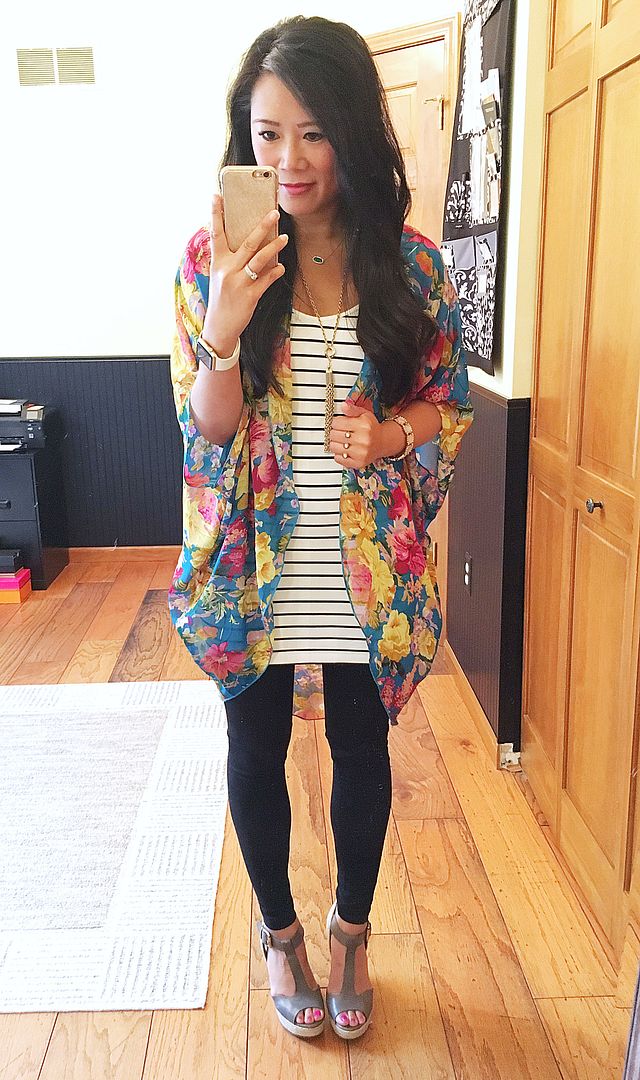 This striped tunic is awesome and it pairs effortlessly with leggings. I cannot wait to rock it in the winter with boots and chunky sweaters! But for summertime, the kimono added a wonderful contrast to the stripes! Did I mention that the kimono is only $20? You need it.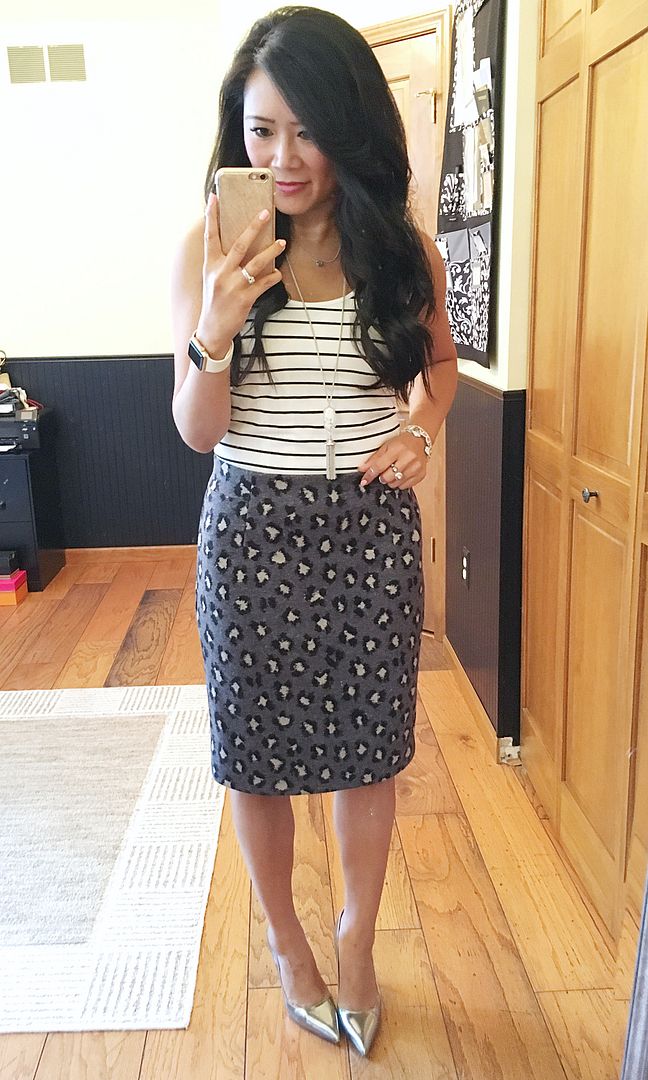 Chain link #4:
The fitted striped tunic
And last but not least is a remix of the striped tunic! Even though it is tunic length, its stretchy but fitted shape was perfect for tucking into a pencil skirt! June was relatively hot and humid so I was reaching for skirts and dresses a ton! I couldn't resist more print mixing! The stripes are spaced just right for pairing with most other prints! I love the way this outfit came out. I shall be tucking it into more pencil skirts in the future!
Only a little more time left to enter the Nordstrom $640 Gift Card giveaway! I've included the Rafflecopter again in this post below for your convenience! Good luck!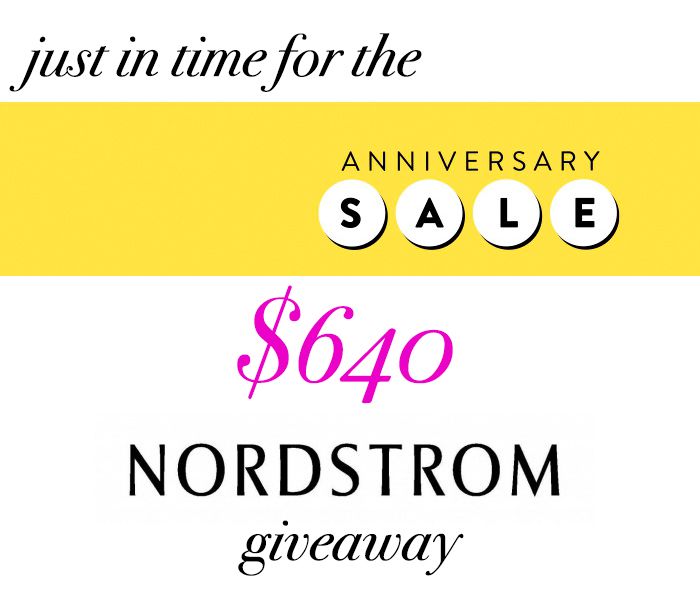 Use the Rafflecopter below to enter for your chance to win by following the social media accounts of as many bloggers as you choose. The more accounts you follow, the better your chances of winning! You can submit your entries from now through midnight CST on Sunday, July 10. You must be 18+ years of age to enter and the contest is open to readers in the U.S. and Canada only.
a Rafflecopter giveaway

SHOP THE POST: