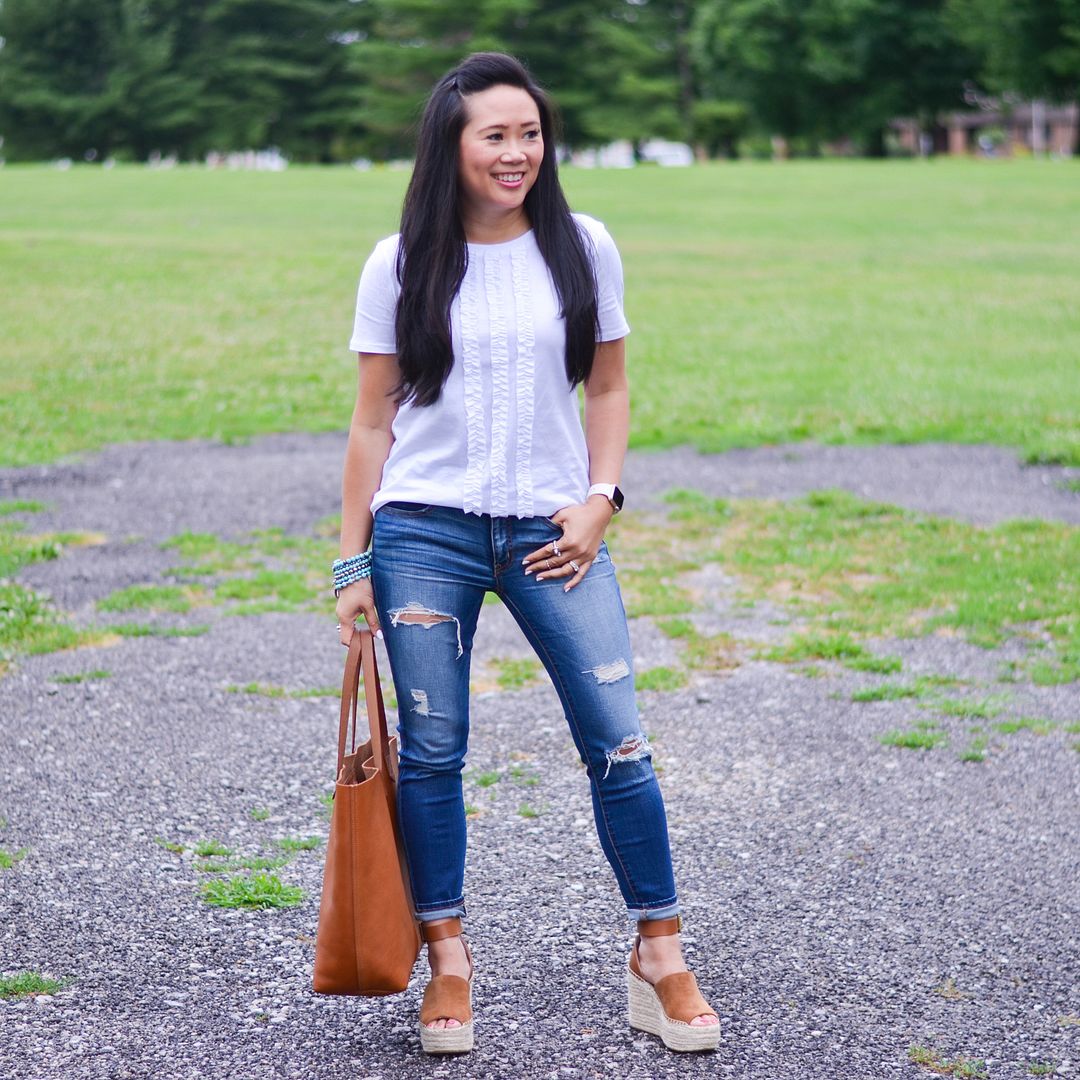 Gina has been scolding me for not having more white tees in my collection. This honestly may be my only one, ok scratch that, I can think of one more. I'm not quite sure why I don't think to buy or wear more. I certainly don't deny that they are a closet staple!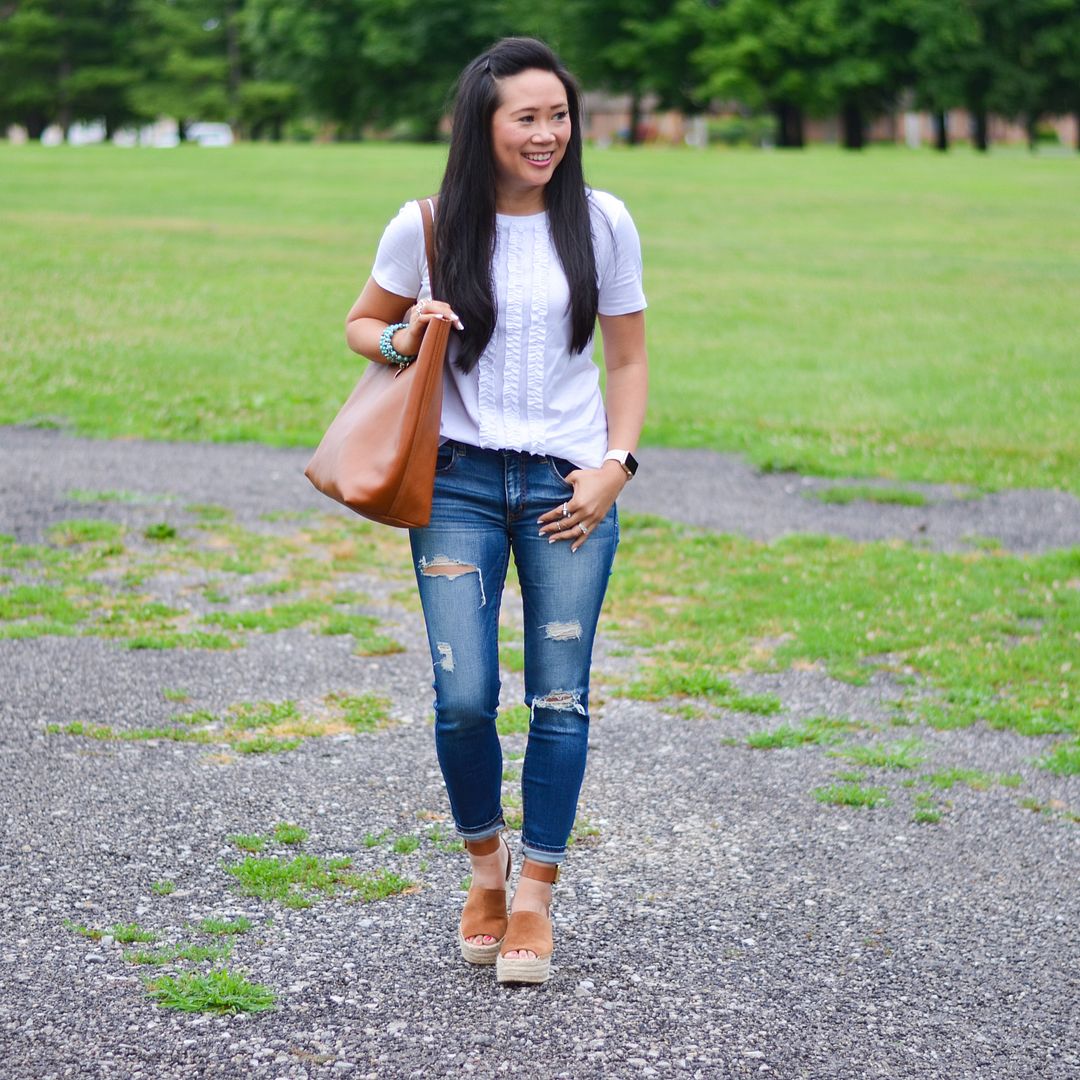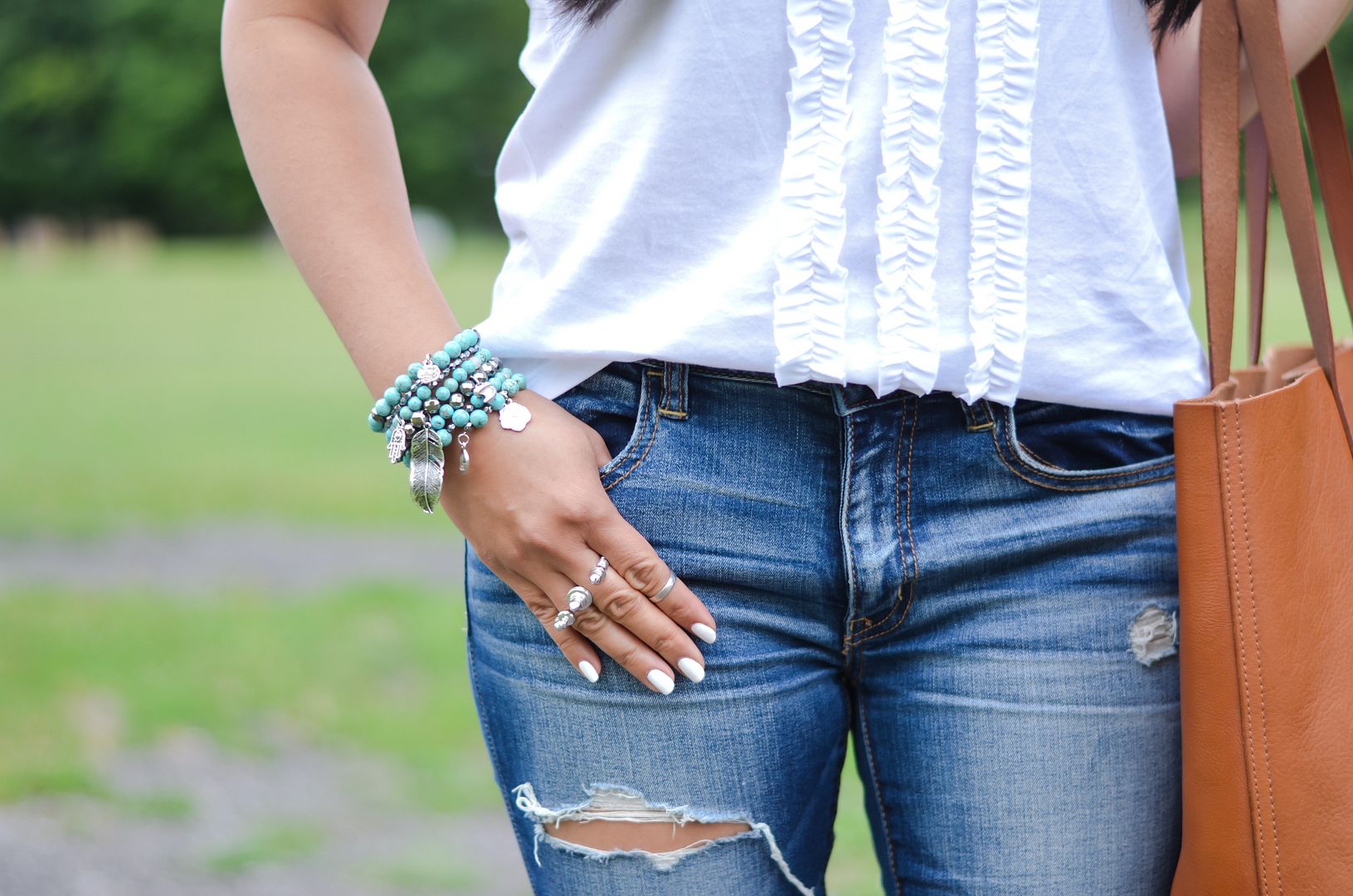 I swear by my multiple pairs of white skinnies, so you think I would be an addict with solid white on top, too, but it's so bizarre that I am not! I always reach for prints and textures, and even though this one is white, I know what drew me to it was the ruffle front design. Pairing it with these cognac espadrilles and perfect leather tote was a no brainer of a move.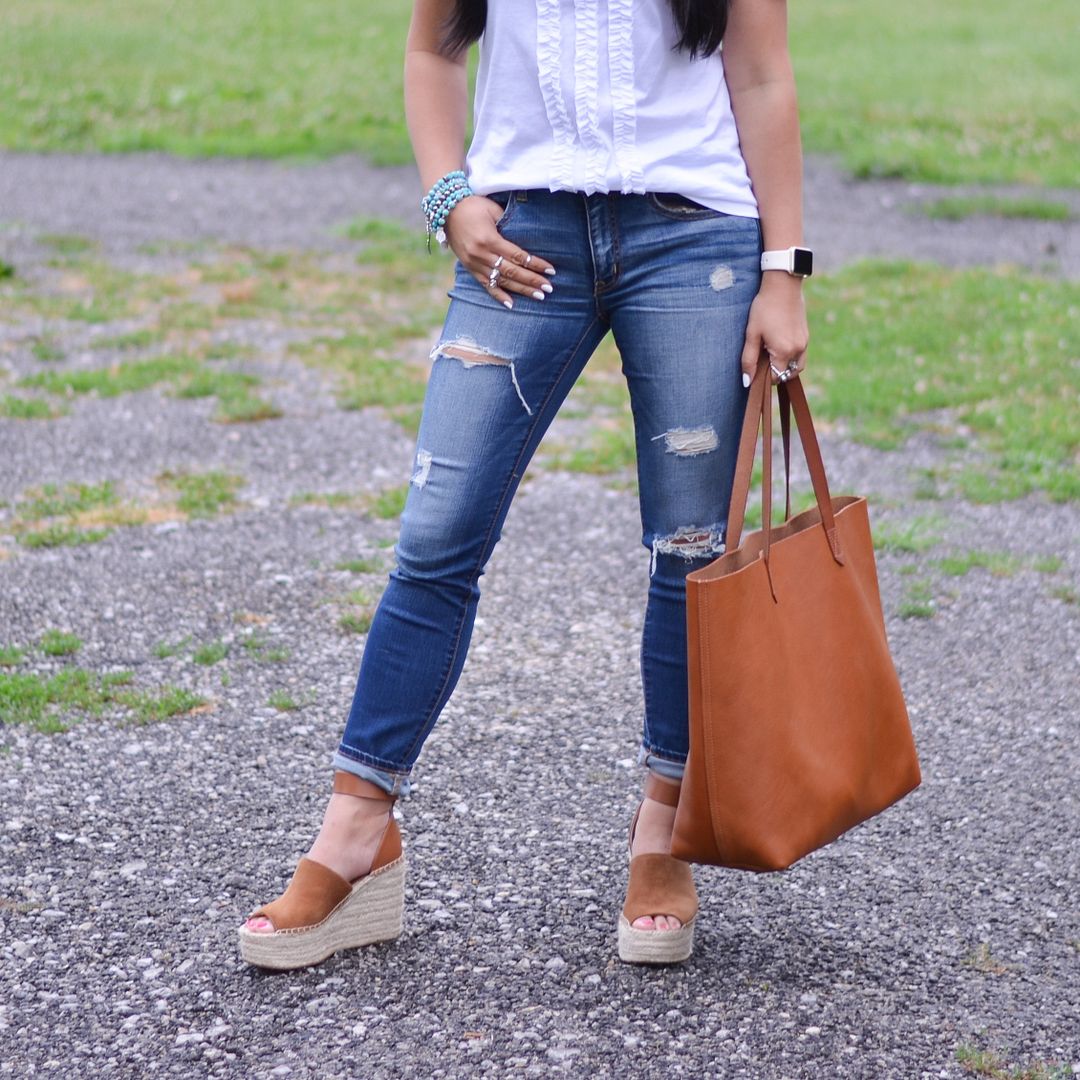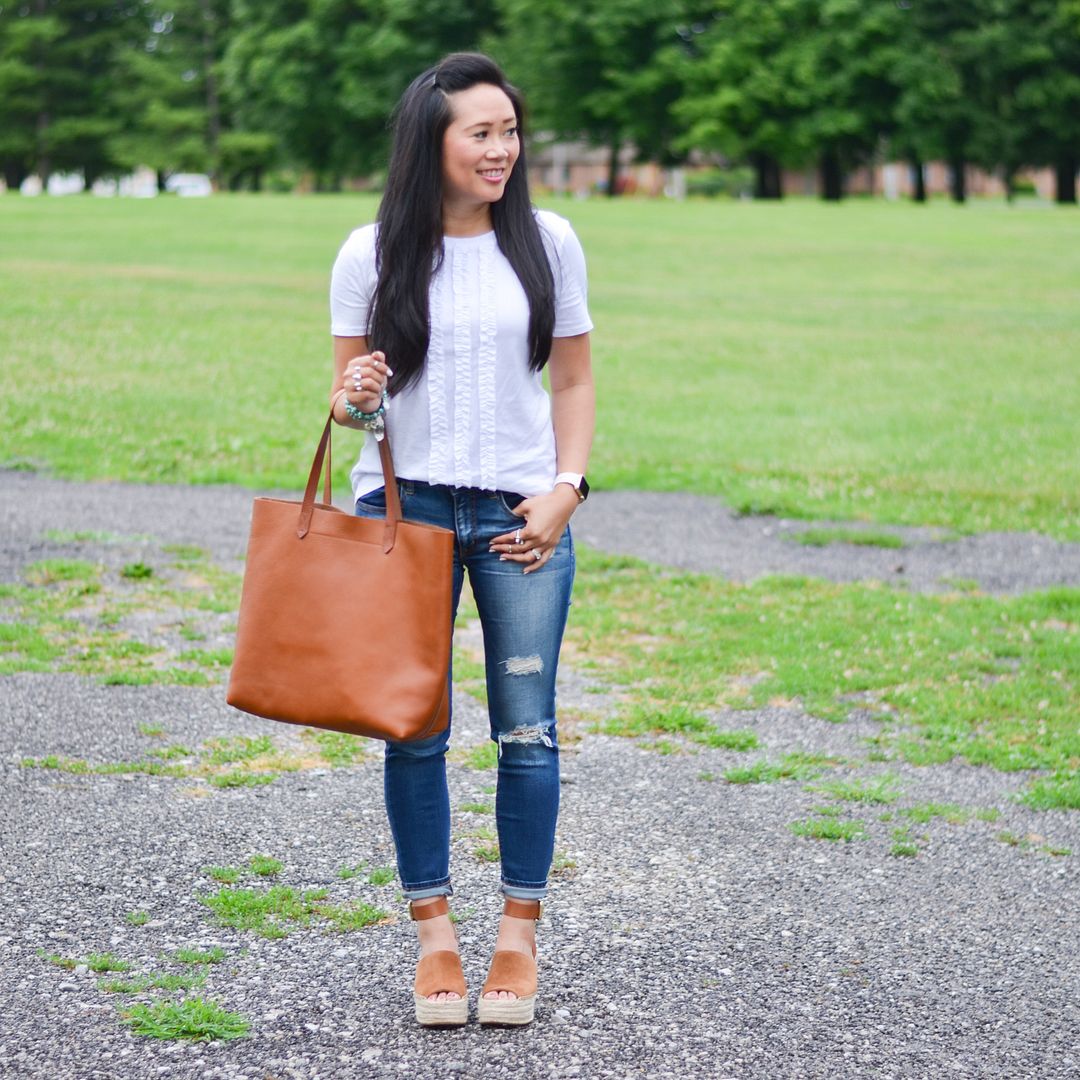 I am obsessed with this bag and sandals! I wore this last weekend to do some 4th of July shopping with the husband followed by a quick trip to the grocery store. The sandals were extremely comfortable despite the heavy amount of walking I was doing, and that makes me SO happy. They aren't quite a flat form as there is a bigger wedge towards the heel than at the ball of the foot, but they do still feel very much like a flat sandal. I know they're everywhere on Instagram and extremely hard to find, but if you can get your hands on them, I strongly urge you to take the plunge!

SHOP THE LOOK: