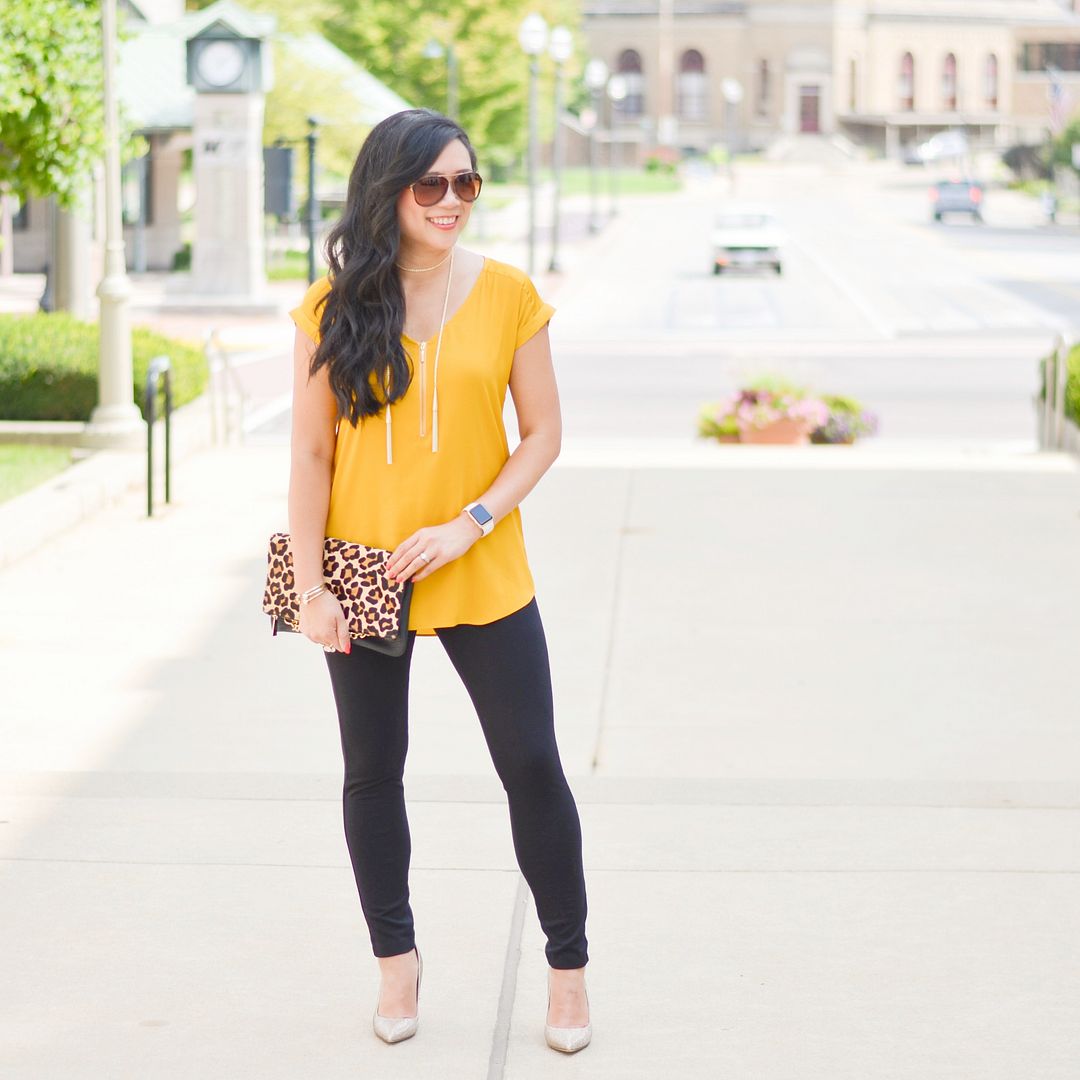 I always tell myself I need more yellow in my wardrobe. I always love it when I wear it, especially when it's more of a mustard hue like this, but it's never my first choice of colors to buy. Why is this? I bought this top sometime last fall. Maybe it was winter. It's been hanging in my closet with the tags on because it was a bit snug around my mid section. To be honest, I forgot I even had it until I was trying to figure out what to wear.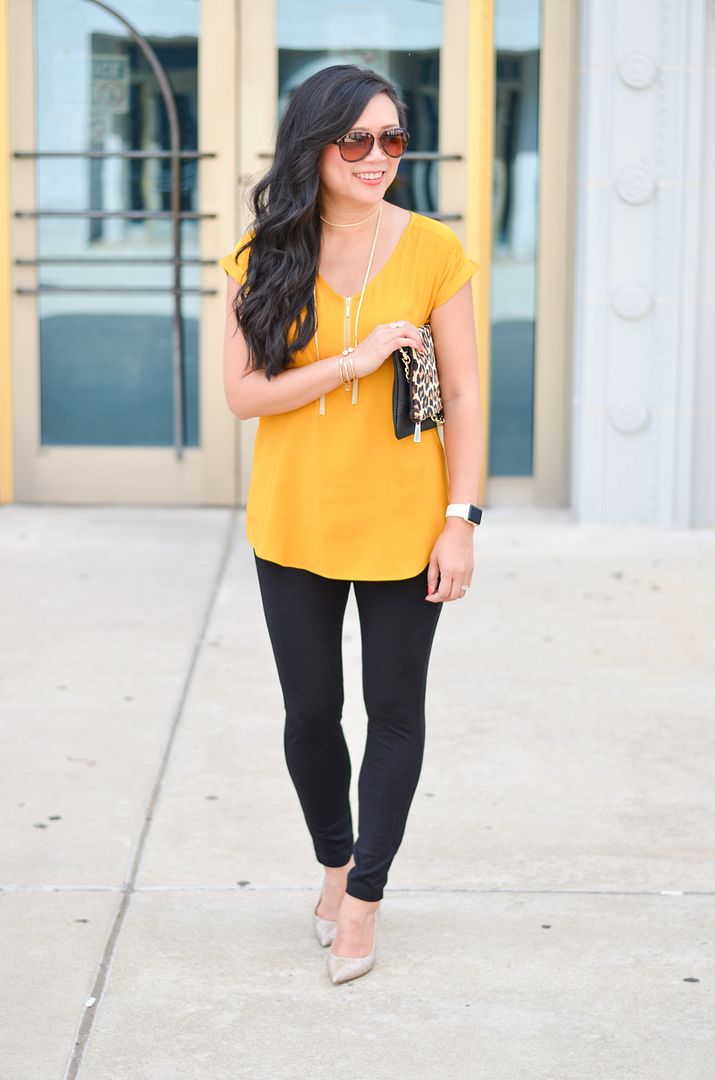 Fall is around the corner though the temps right now would make you think otherwise! I don't really wear leggings in the summer unless it's to work out. It's like an out of sight/ out of mind scenario I guess! I don't even miss them nor think about them. While I'm all for waiting to dress for fall until fall is actually here and I'm not sweating to death, I loved that this outfit was a good segue from summer to fall. The tunic is super lightweight and the color is so vibrant and fun. It also provides just the right amount of coverage with leggings. Add some pumps and you're ready for a night out.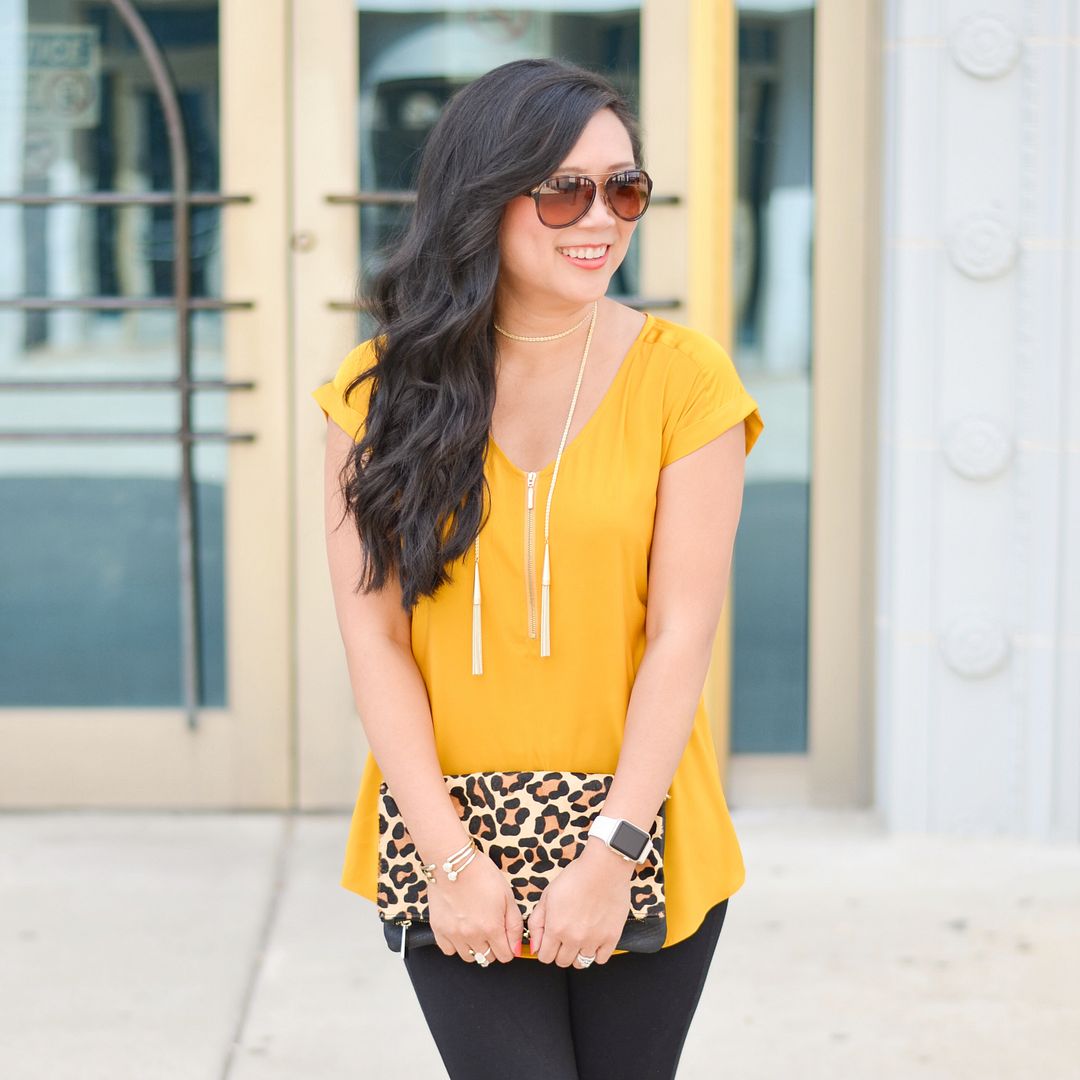 How gorgeous is this tassel necklace?! Do you remember me talking about it earlier this month in this post? Well, some of my very sweet friends (ahem-- Gina, Rachelle, Noelle, Kristi) bought this for me along with the most beautiful coral lipstick (Estee Lauder "Impassioned")! I've already worn it several times in the short few days that I've had it! Normally, I wear it knotted, but I loved the simple loop around the neck like this, especially since this top has the zipper detail so the tassels don't get in the way of that.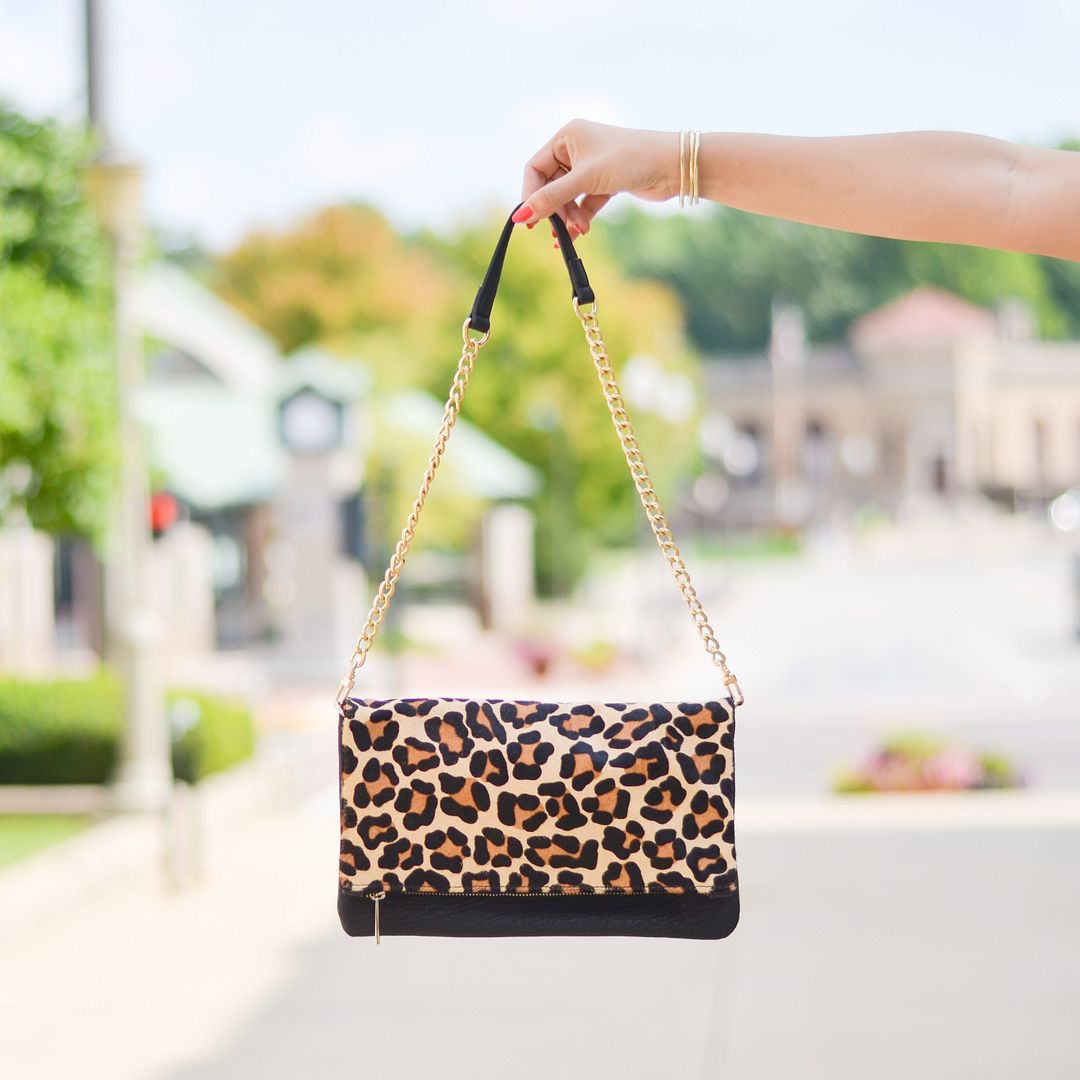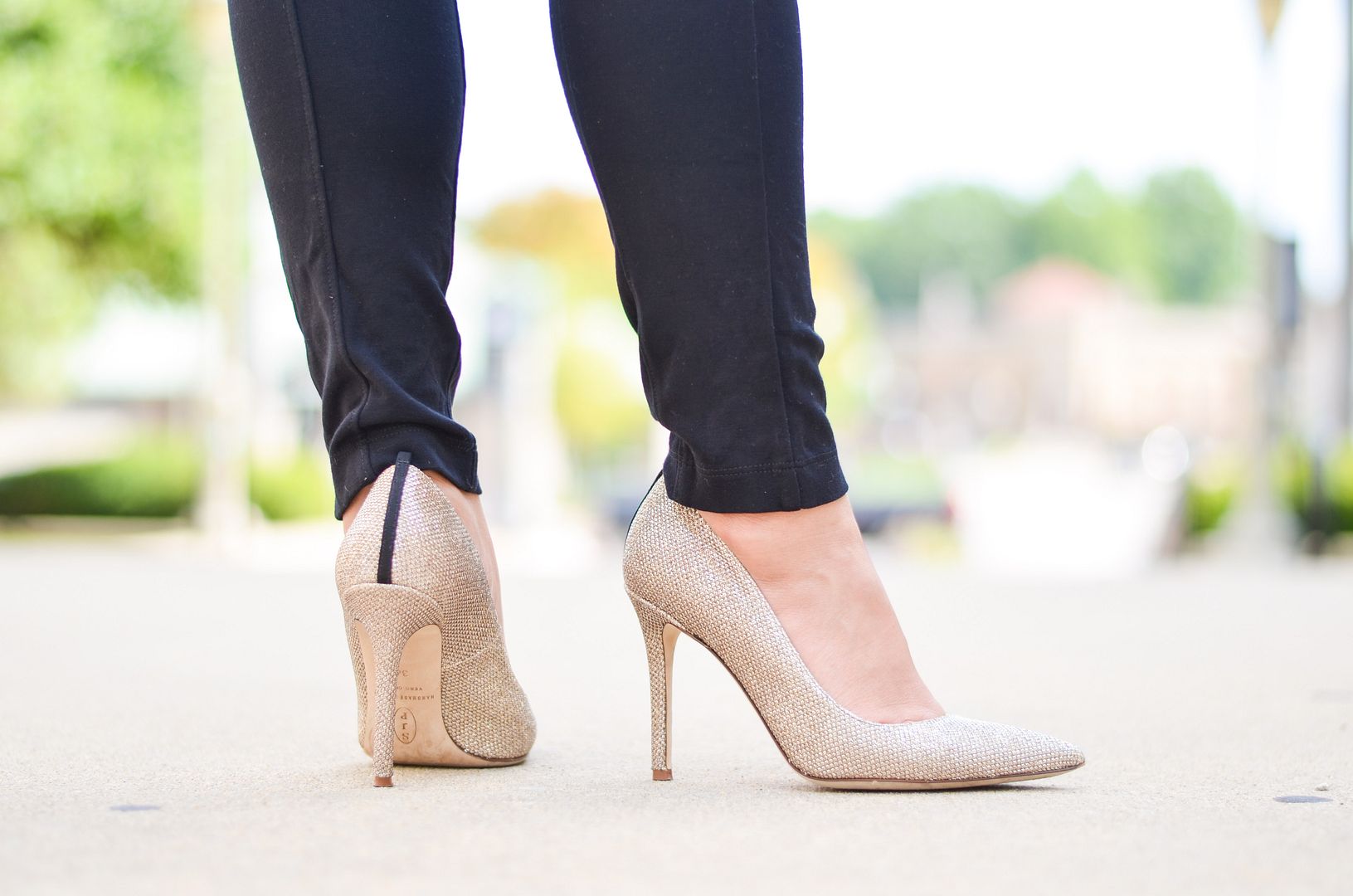 Another new obsession is my Beachwaver! It's the same curling iron that the stylist used for my blow out a couple weeks ago. She was nice enough to let me know that she had a few more come into her salon, so I stopped by on Friday to pick one up for myself. So far, I'm really loving it. It took some time getting used to it - figuring out which direction to wrap my hair and such, but it does curl my entire head really quickly! If you're interested, I was thinking about putting a tutorial on the blog so you can see how it works! Let me know!
That's all I have for you on this hump day! Have a great rest of week! Only a couple more days until the long weekend!

SHOP THE LOOK: