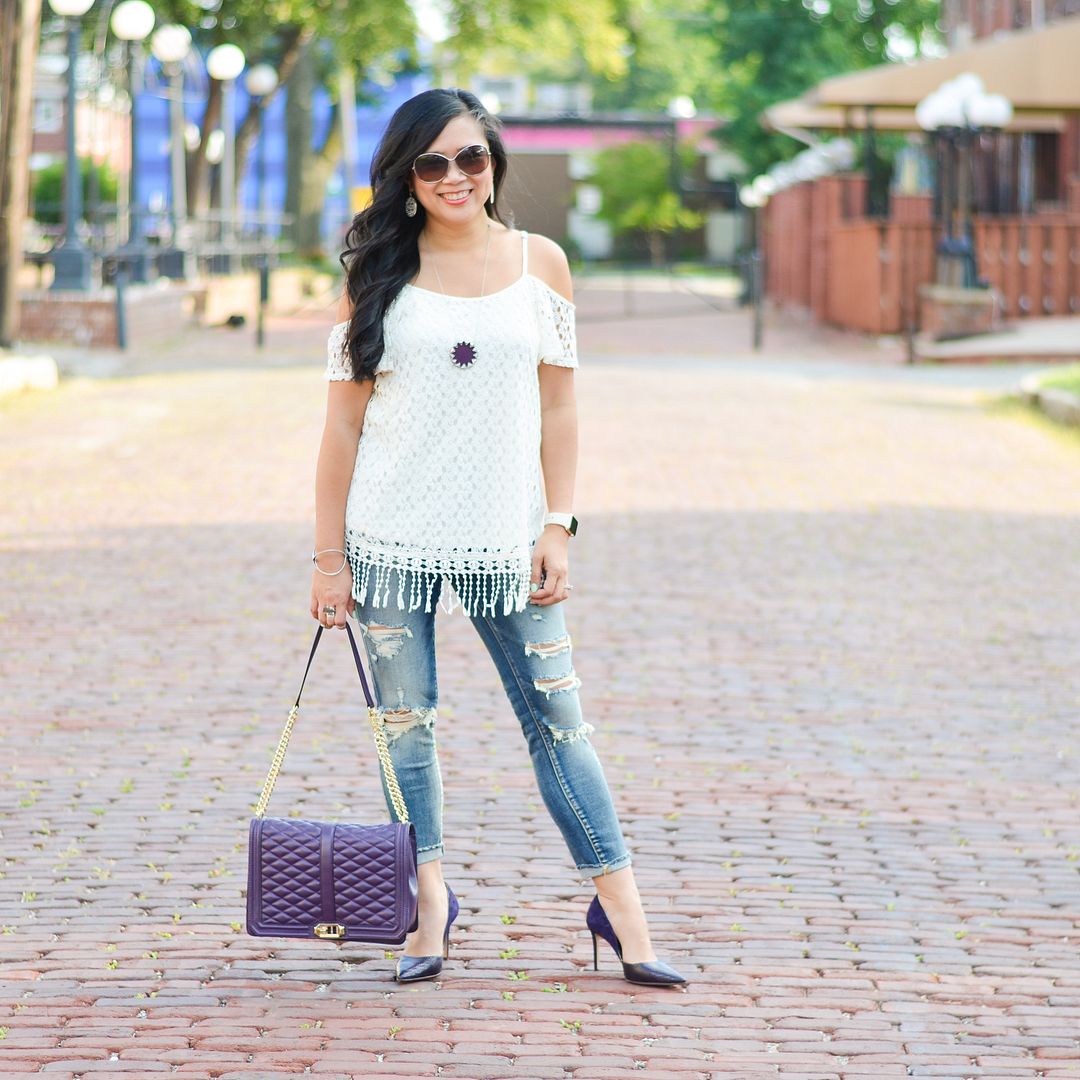 Outfit details--- Sunnies:
Tom Ford "Iris" (other colors here) |
Necklace:
House of Harlow 1960 (shop other colors here) |
Bag:
Rebecca Minkoff "Love" cross body (in pink on super sale here, Target dupe here) |
Top:
Charming Charlie (option, see the coral version on me here, splurge option) |
Bracelet:
Nadri |
Bottoms:
American Eagle |
Shoes:
Louis et Cie "Hermosah" (other colors here, purple pump option here and here)
---
On Labor Day, we celebrated our 7 year anniversary! We didn't really have any big plans. We've been going and going and going lately, that both of us welcomed a weekend of doing nothing. But then on Sunday we decided to take a cruise and find someplace new to try for dinner. We decided to make our way out to the state capital of Springfield, IL and dine at Coopers Hawk.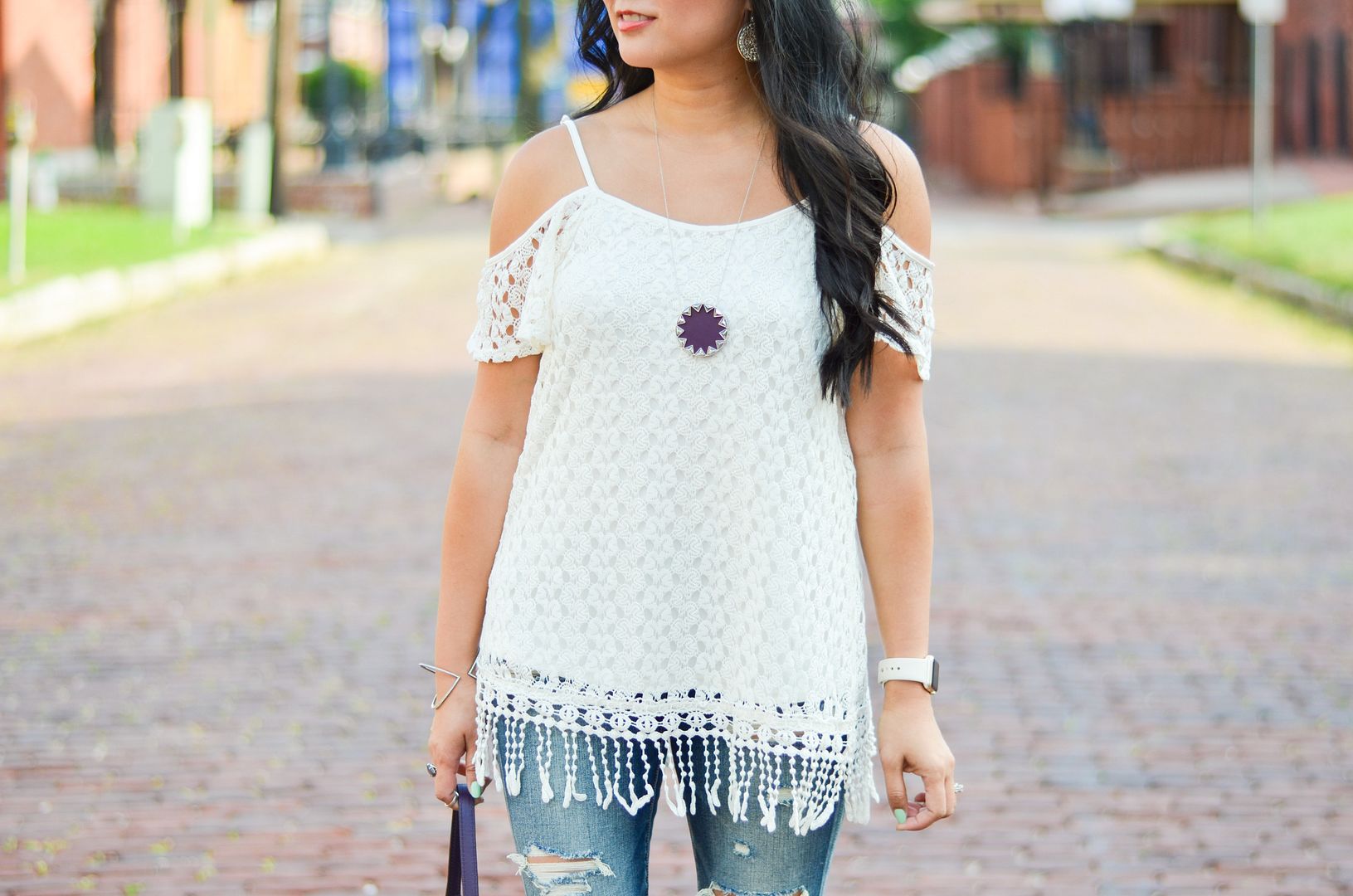 If you follow me on Snapchat, then you know all about our crazy dining experience. The food was absolutely excellent but our server was not the best. I'm truthfully not usually patient when it comes to bad service. I waited tables for quite a long time, and unless I see you in the weeds, I know it's not difficult. But, alas, it was our anniversary, we drove a little over an hour to get there, so there was nothing we could do but just laugh at the comedy of errors. Luckily the food was amazing and the wine flight settled my nerves. Ha!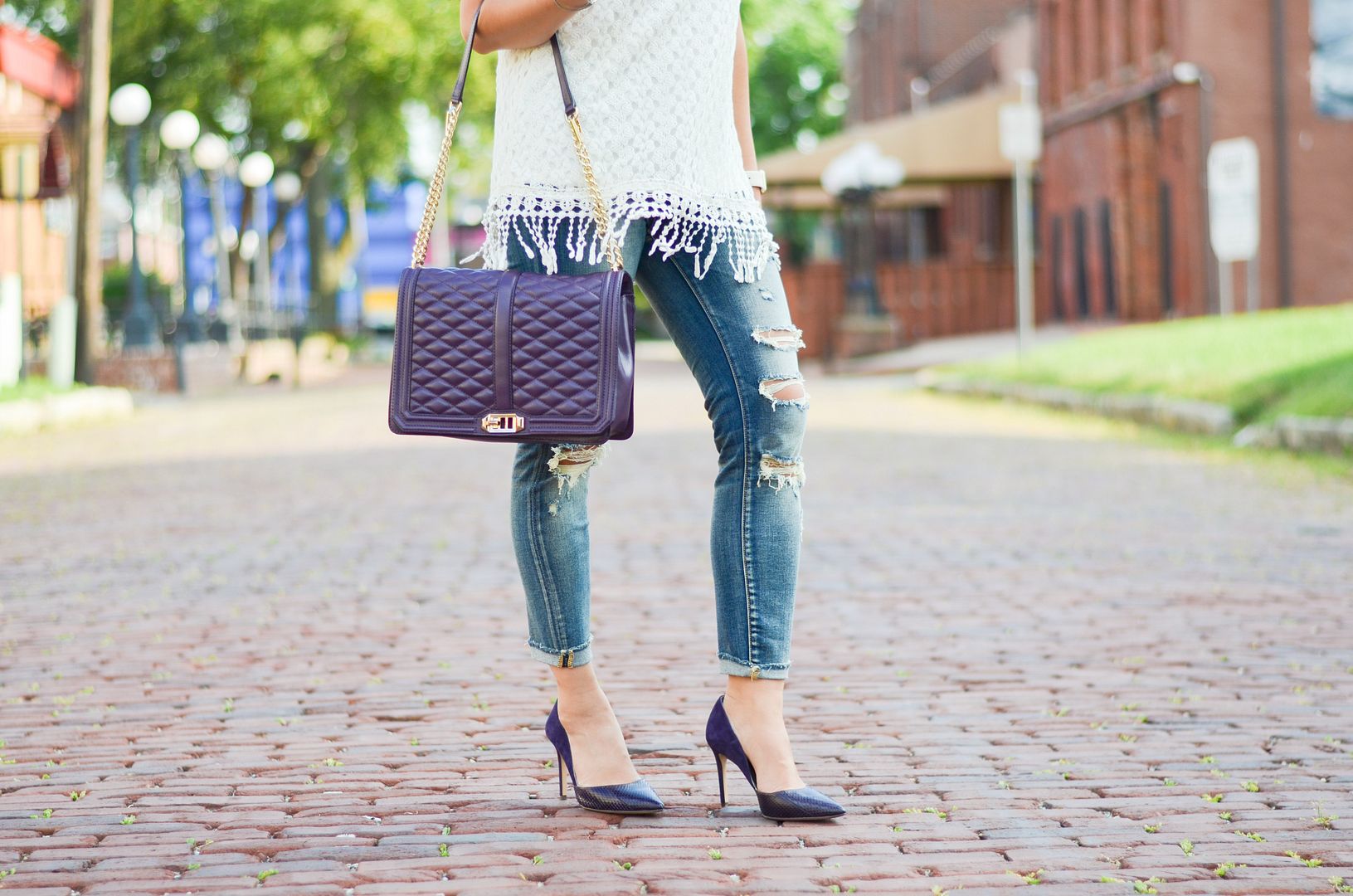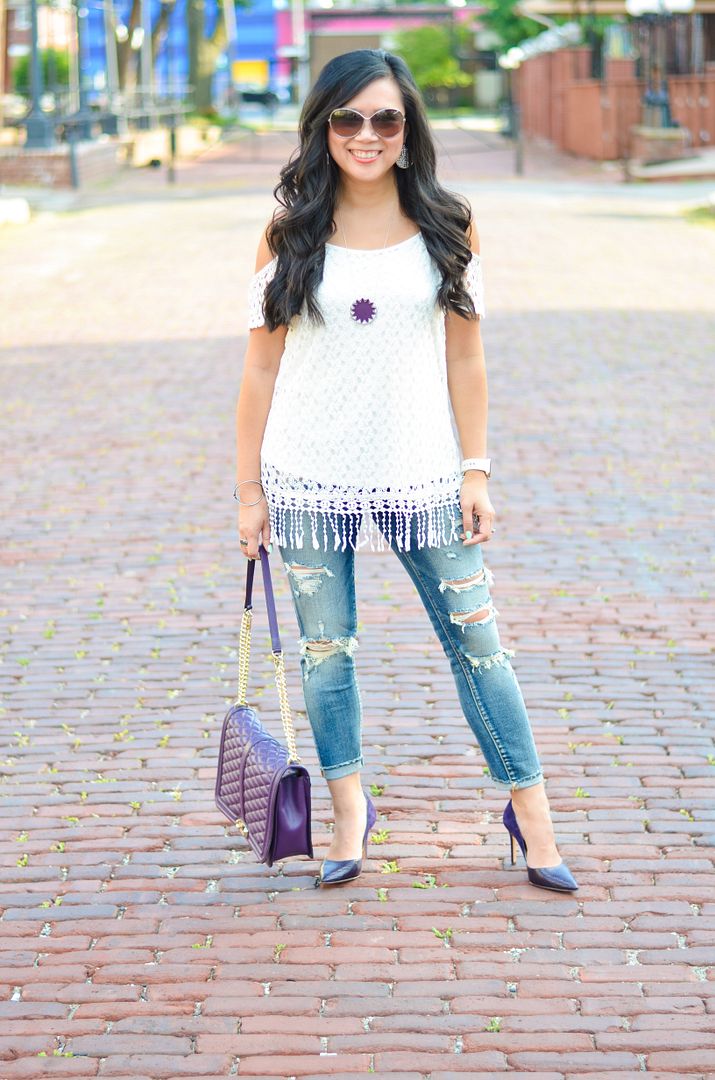 We knew we had to stop and take some blog photos and I thought it would be awesome to do them in front of the State Capitol. Thanks to the holiday, the streets were pretty quiet, so we were able to park and take some photos sans people in the background. It's challenging to take photos with the fixed 50mm lens because you really can't see what's behind you unless you are wayyyyy far back and I turn into an ant in the photo. I was able to snap a photo of the husband's car so you can see the backdrop that was supposed to be mine!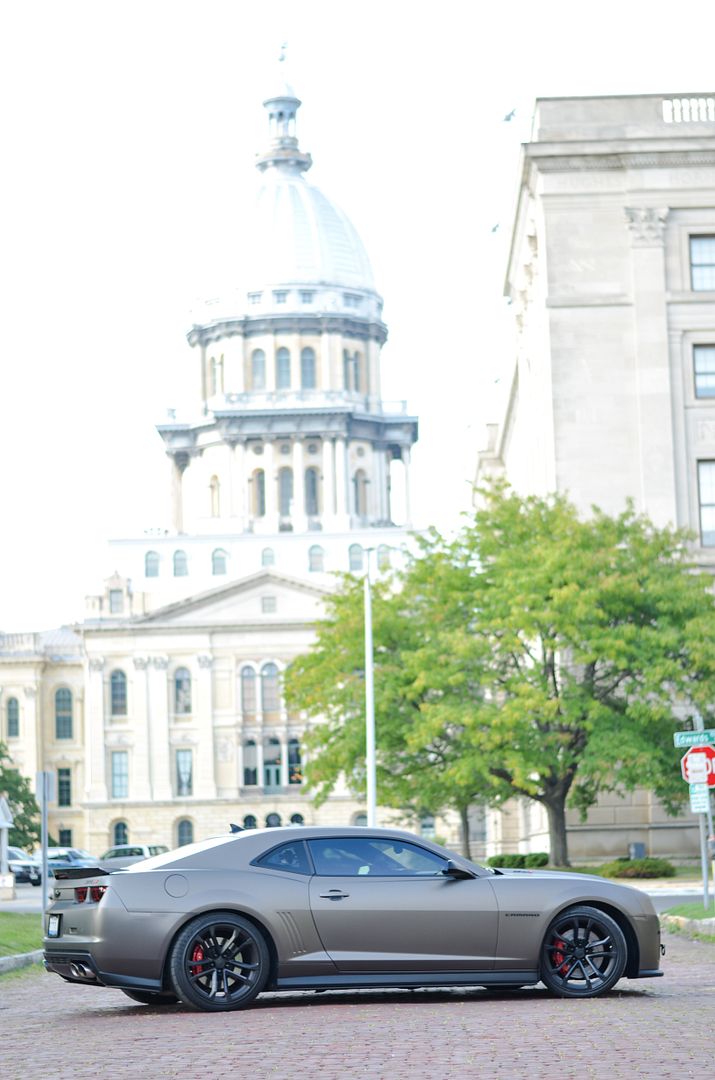 See, imagine how far he would have had to be to get me in the photo plus get the Captiol building to fit in a square. Totally an Instagram husband problem! Ha! Hope your hump day is treating you well!

SHOP THE LOOK: