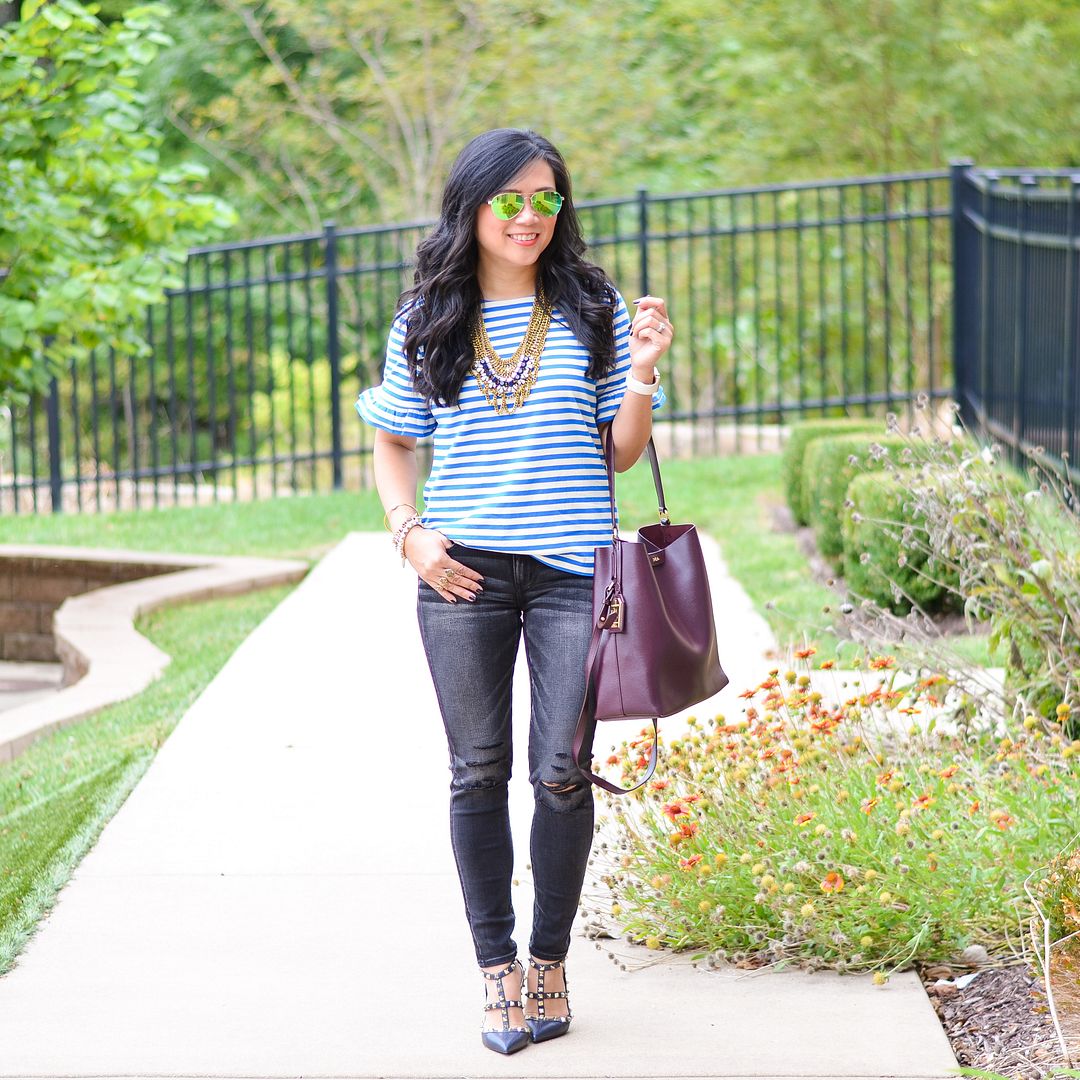 If you've been a long-time reader of my blog, you know that I'm a huge fan of American Eagle jeans. Express and American Eagle jeans have been my go to for years now. I've tried designer denim, but I always go back to my two old faithfuls. Last week American Eagle had a buy one get one 50% off sale on their denim, so I stocked up on 4 pairs. The sale was timely because the bulk of my jeans are a bit big on me now (read more about why here.)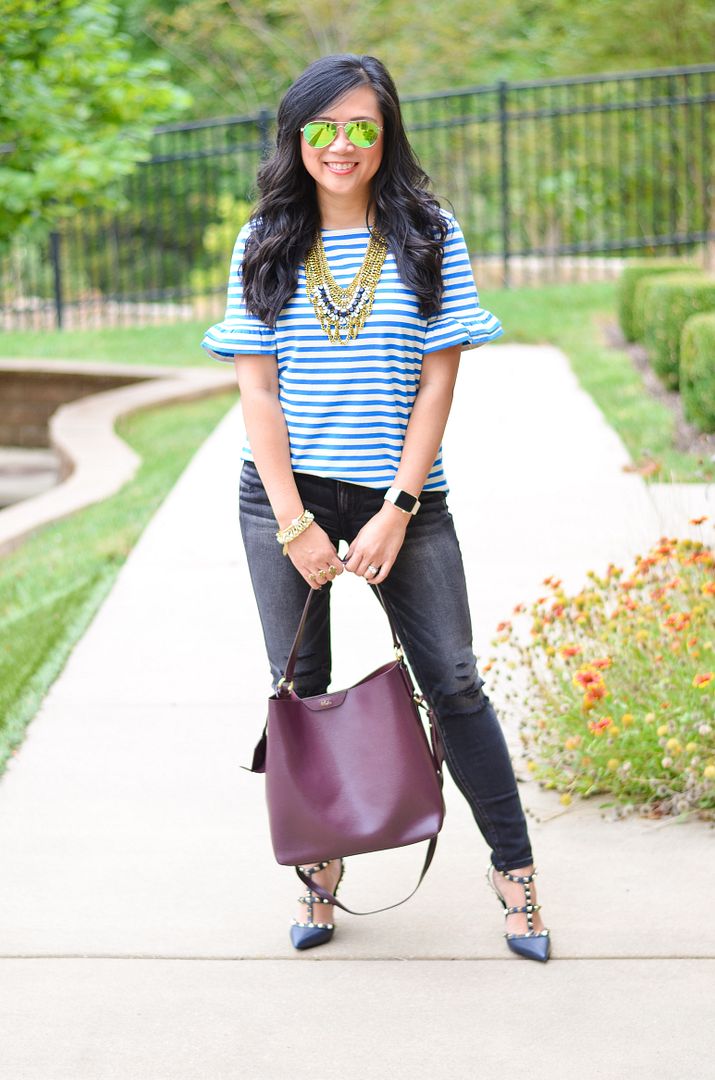 A couple of weeks ago, some co-workers and I were at the mall food court eating lunch. The husband (who also works with me) had to run into the Apple store, and I mentioned wanting to run into American Eagle. One of my co-workers looked at me and said, "American Eagle? Are you 16?!" I can't help it though! Their jeans just fit me so well, it would be a shame to not shop there just because of the perceived age of their shoppers. I do admit that some of their stuff can seem a bit high-school young, but as far as basics (jeans, solid tees, sweaters, shorts), you can definitely find things that are more universal in age.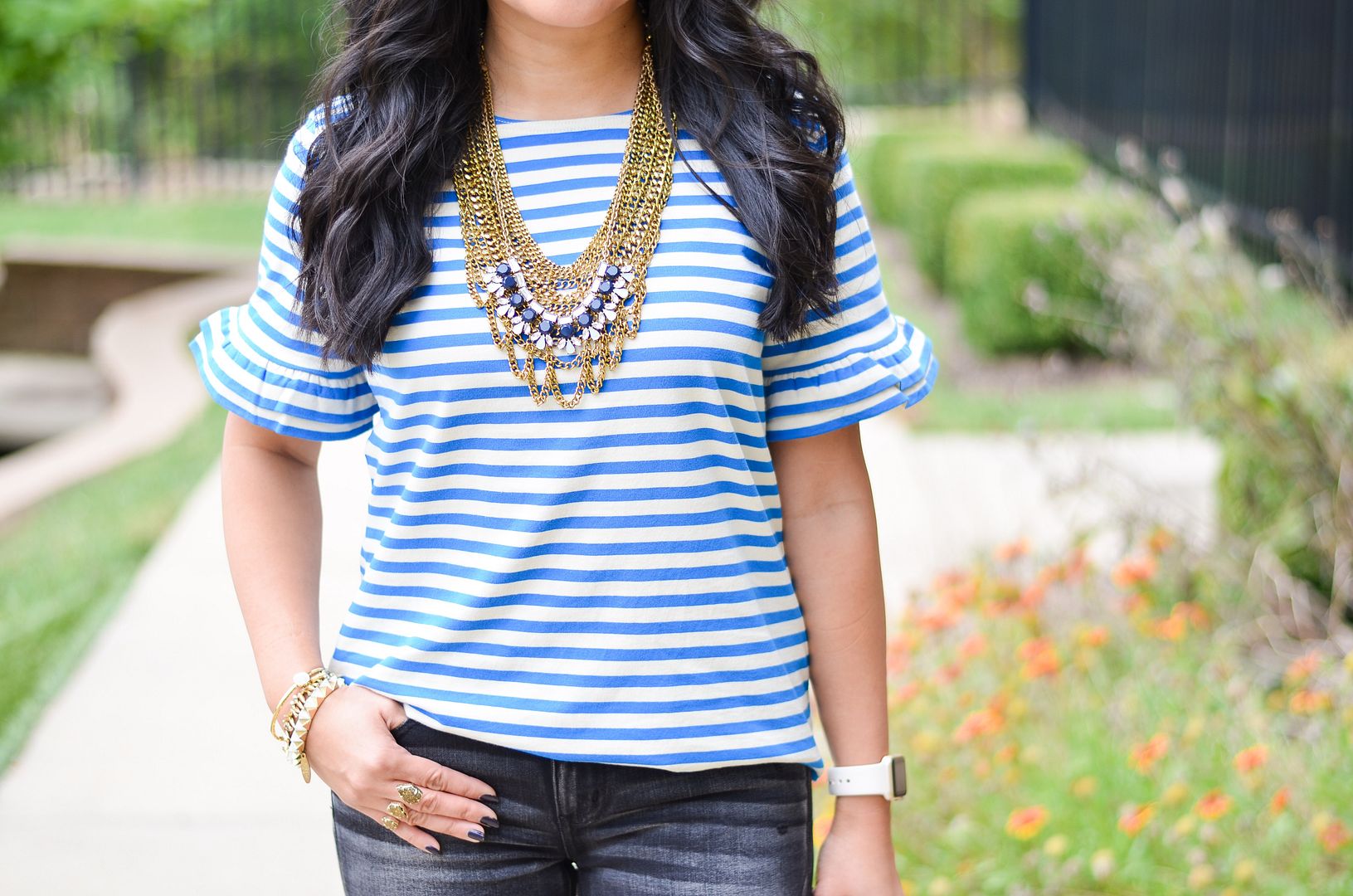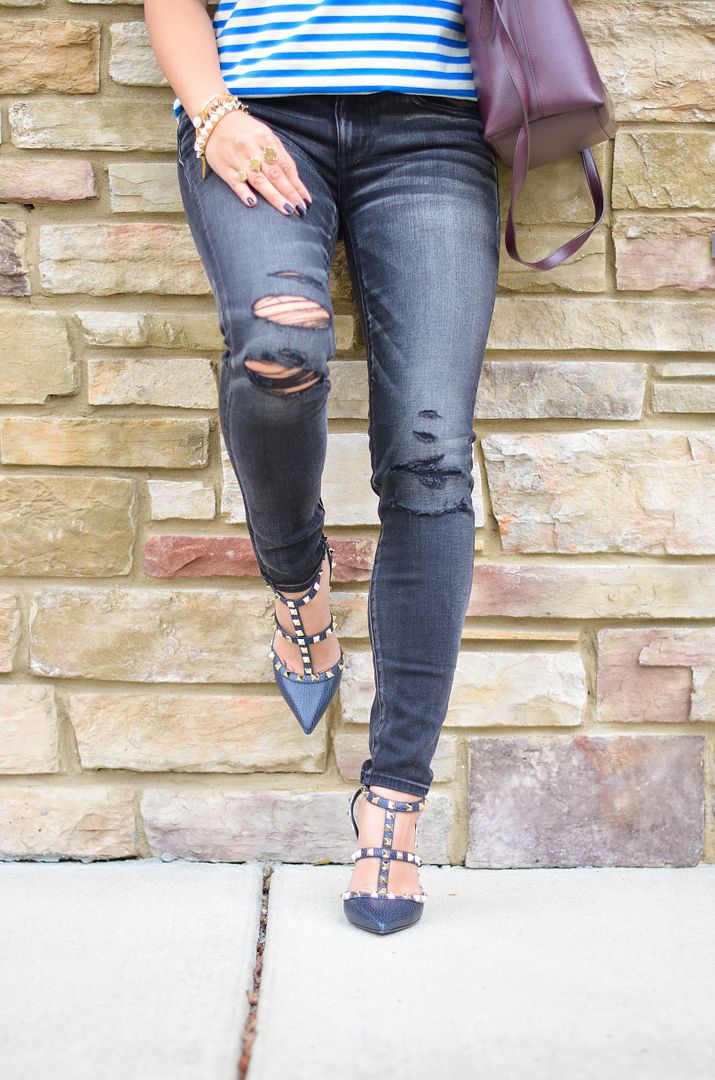 Their jeggings are my favorite style. I love that they stay perfectly fitted through the ankle (perfect for booties) and that I can shop by length. They don't normally have a ton of "short" options in their brick and mortar stores, so I do the bulk of my shopping for jeans on their website.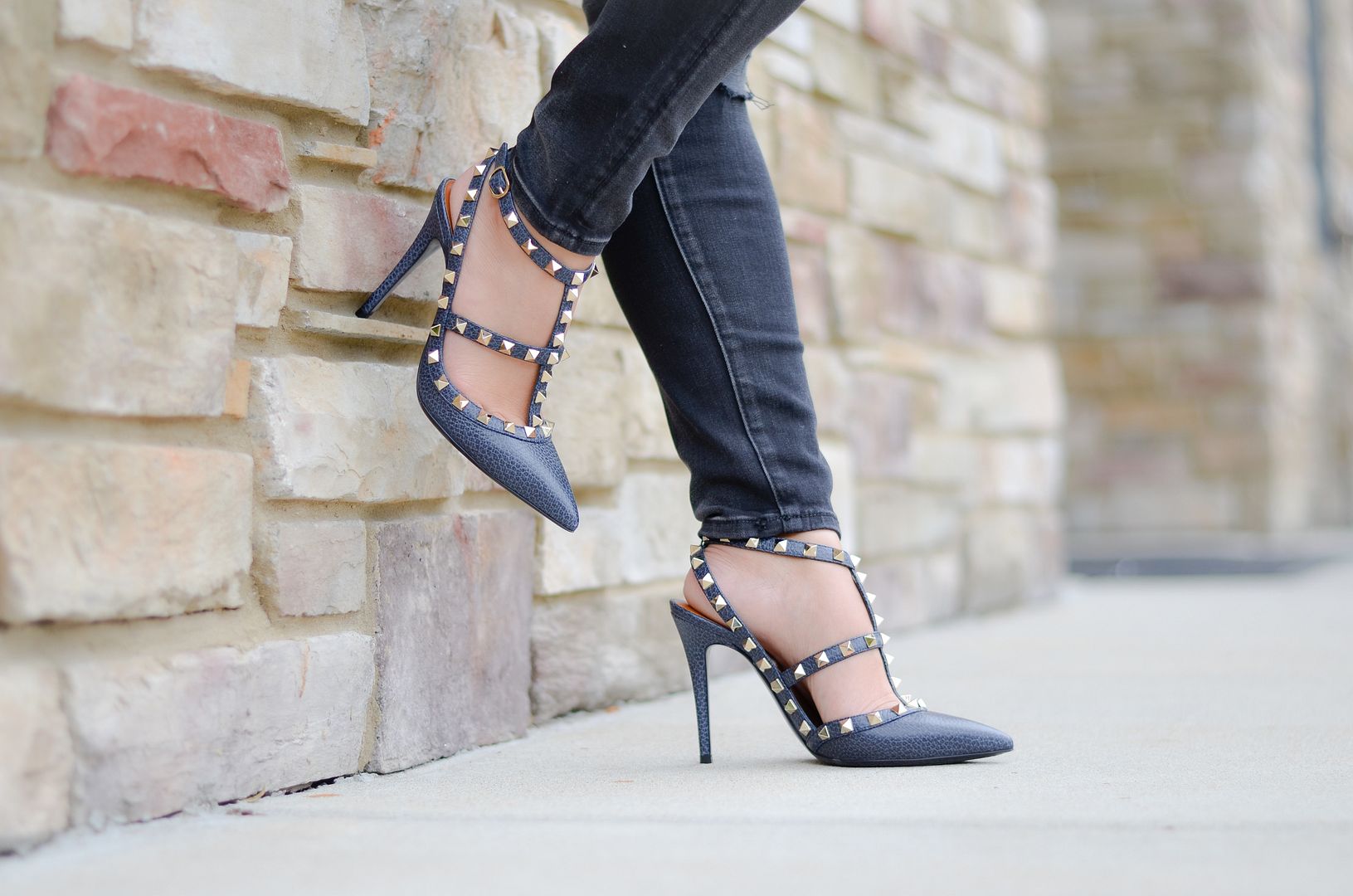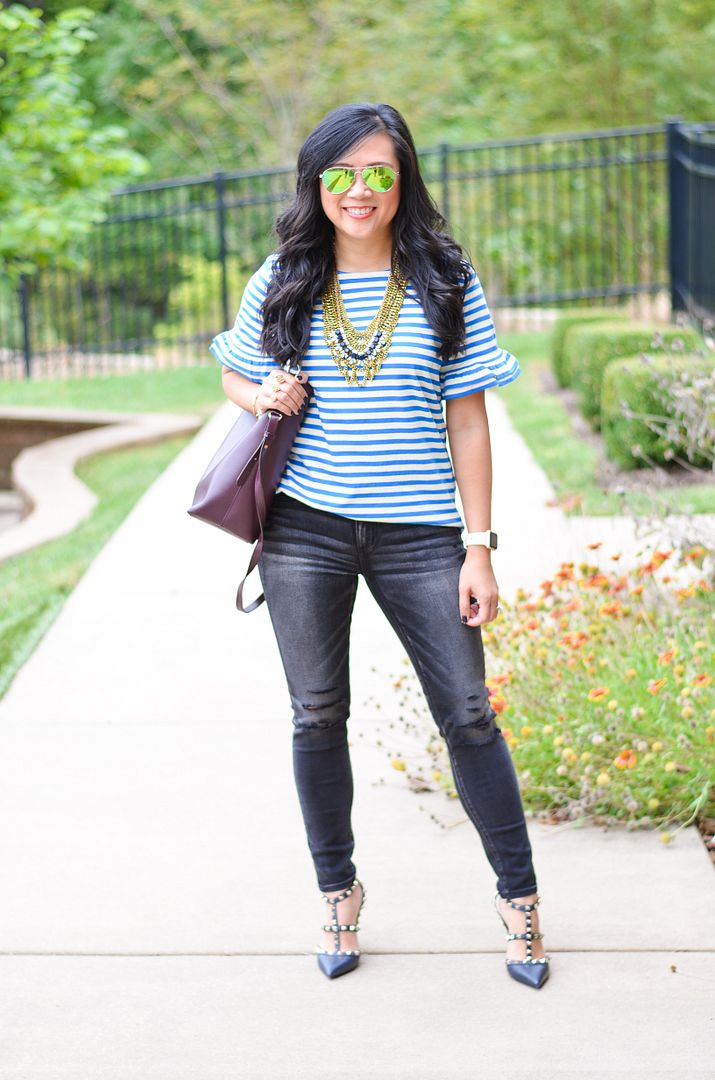 I'd been wanting a replacement pair of destroyed black skinnies and these are perfect! I love that they have a slightly faded wash and the slashed knees are just the right amount of distressing! I thought they paired perfectly with this sweet, almost nautical feeling top. The destroyed denim grounds the look a bit, and I wore navy heels with a rich burgundy bag to make this outfit feel a touch more fall than summer.
Regardless of my age, I think I will be buying my jeans at American Eagle for as long as they'll keep selling them to me!

SHOP THE LOOK: