I remember three years ago when Zara released the infamous blanket scarf that started this all and I wondered if they were going to stay relevant season after season. Well, at this point, I'm not really seeing an end in sight. I still find myself craving a good scarf, and I was excited to whip this one out for the season again!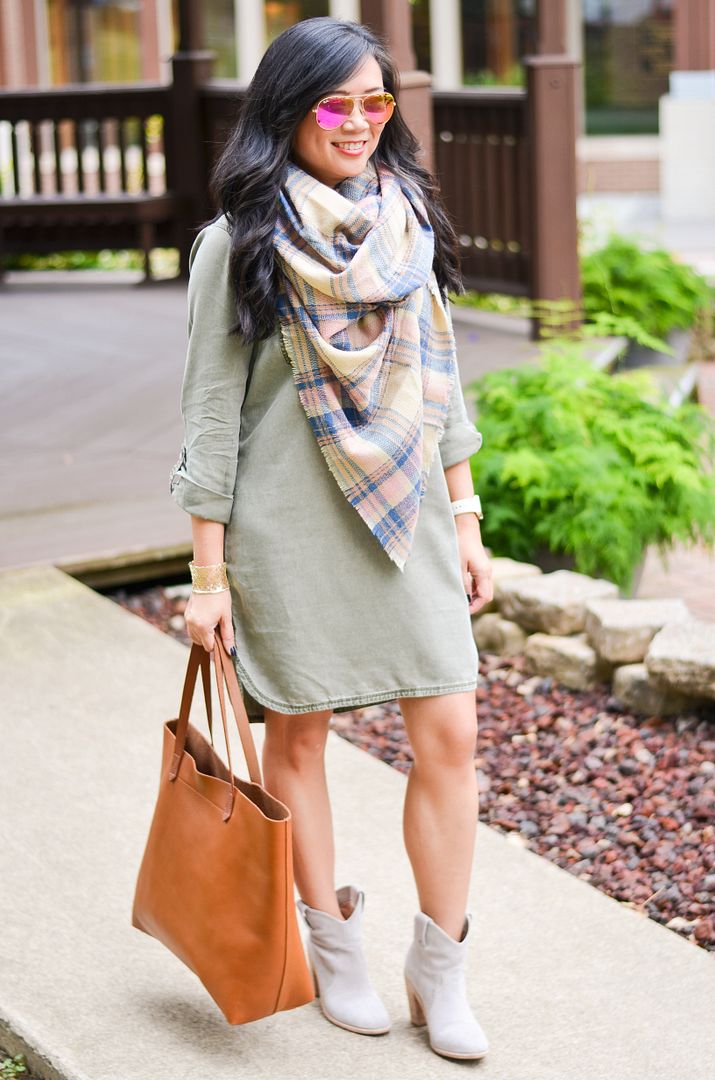 They are ridiculously warm. Almost too warm sometimes. As a result, I've been able to get away with thinner jackets when paired with a good blanket scarf in the winter. Even with this outfit. The temps were in the high 50's, low 60's, so the scarf legit keeps me comfortable even though I'm bare legged with no jacket. It's kind of amazing! And they just make for a fun layer to look at anyway. I tire quickly of wearing thick sweaters and such in the fall and winter, so it's great to have the option to have layers in terms of outerwear and scarves to keep things interesting. Plus, it helps me wear some of my warmer weather pieces in the cooler months.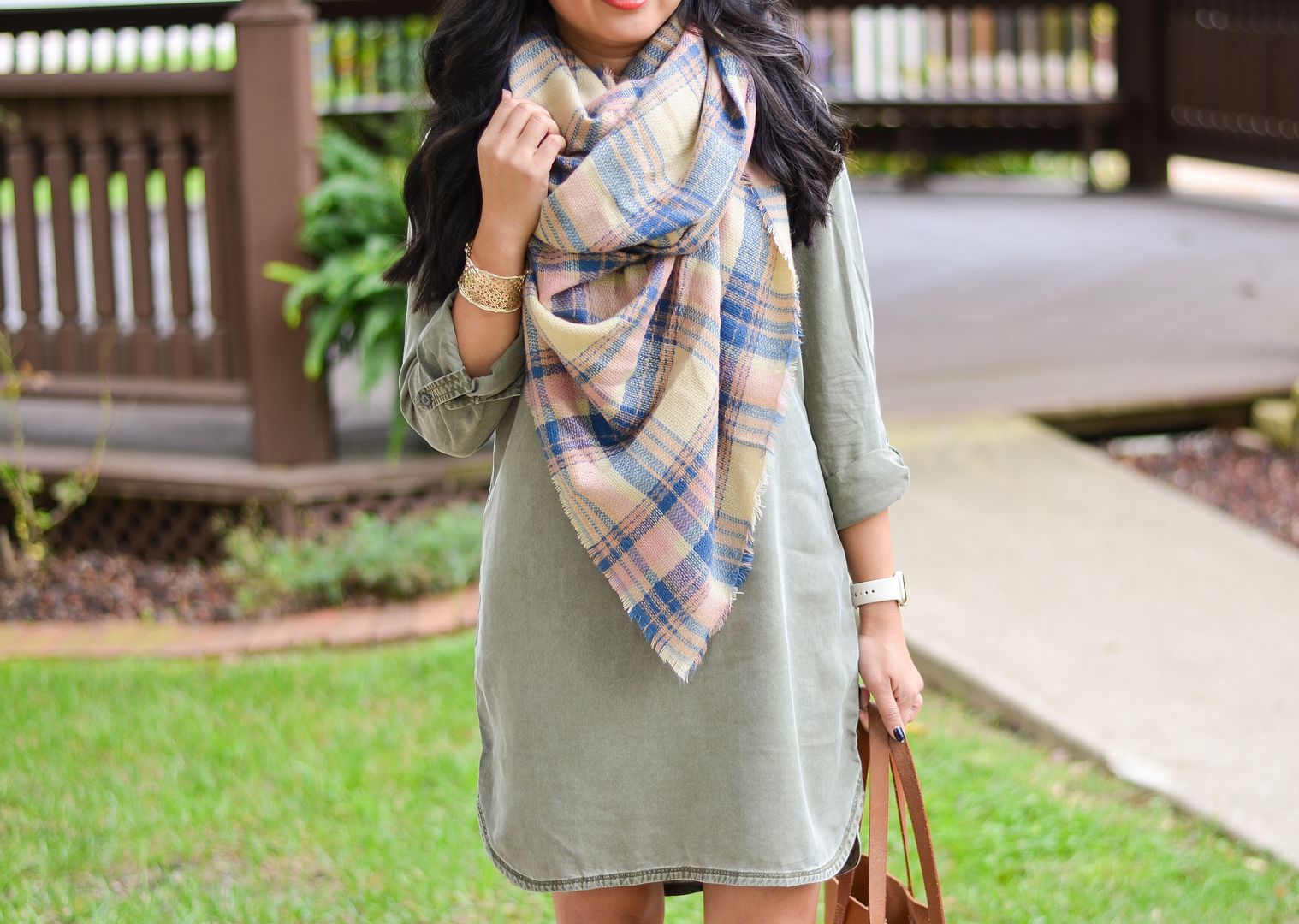 I think scarves are much like hair - the bigger the better! That was the thing that appealed to me when I first starting lusting after blanket scarves. I loved being able to throw something simple on but having a waterfall of a scarf effortlessly hanging on my neck. When I realized I could achieve this same look with non-square, non-blanket scarves, it changed my life. If you've never seen it, you can see the scarf tying tutorial here along with the video here.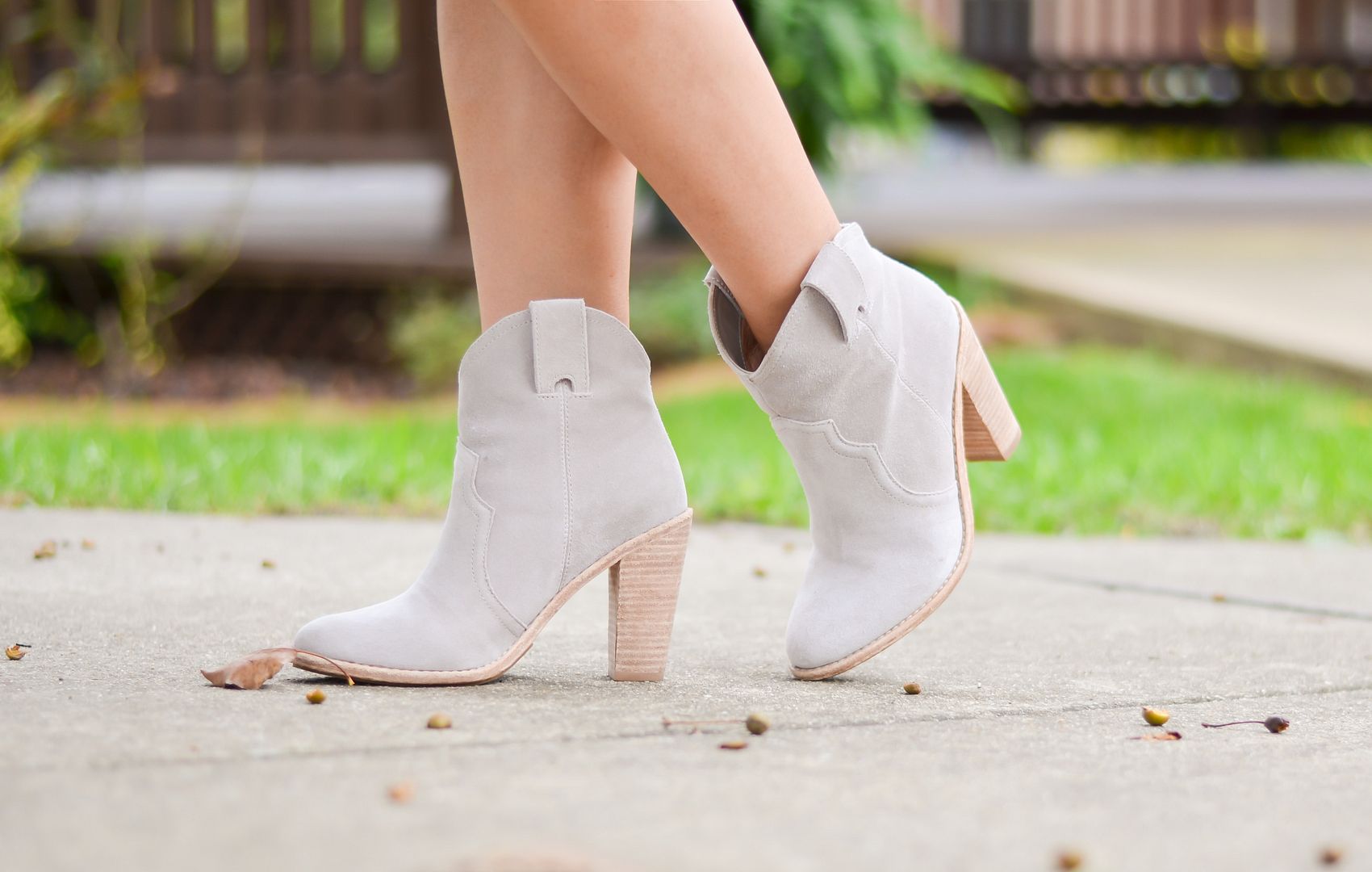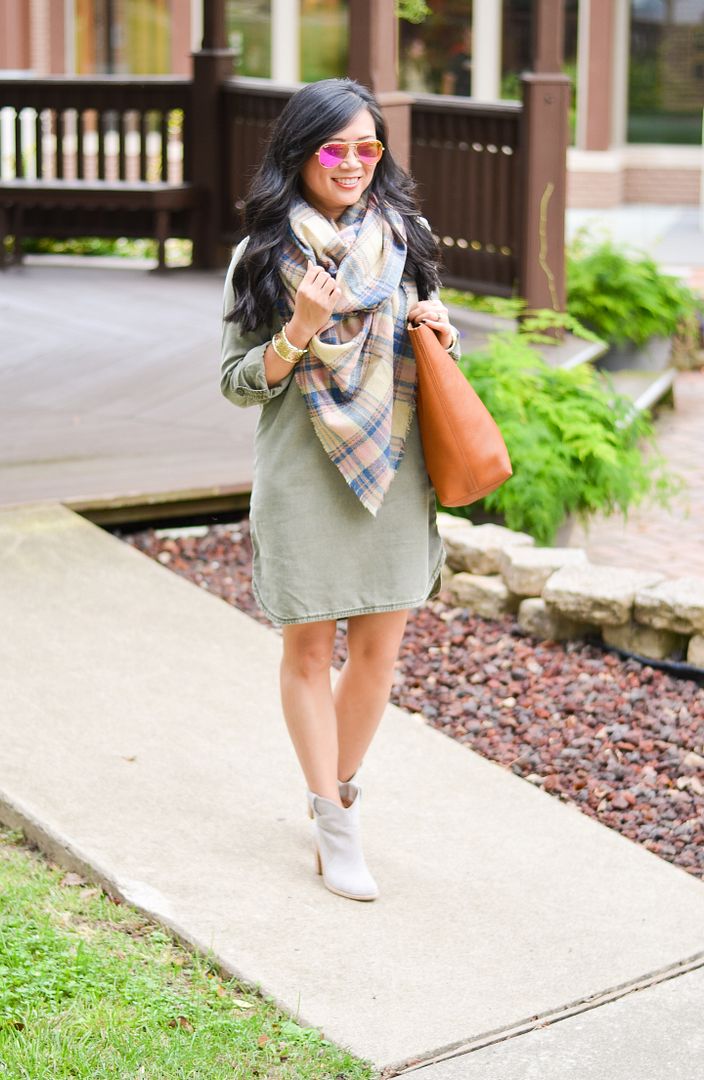 This dress is basically a longer version of my boyfriend twill shirts from Express that I cherish so much! I will admit that on its own, it looks like a nightgown. But I really got it as a base layer knowing that I would be adding belts, jackets, or scarves over this in the cooler months! It's super soft and it's olive, which basically makes it a no brainer! Dresses and scarves are such a foolproof fall combo!

SHOP THE LOOK: