Yes, I'm still here, and no I haven't given up on blogging! My schedule has been wicked crazy over the last couple of weeks with a house full of guests and hosting Thanksgiving with both families and OMG let's just say it's been a lot of work! I was going to attempt to keep the blog on its normal schedule, but something had to give, and frankly, I didn't even have time for social media, much less proper blog posts. I'm a bit behind on life at the moment but I'm ready to settle back into normalcy! As normal as December can be anyway! Totally not complaining though because it was all worth the stress and scrambling! I'll recap more of my family's trip here in a roundup post on Friday.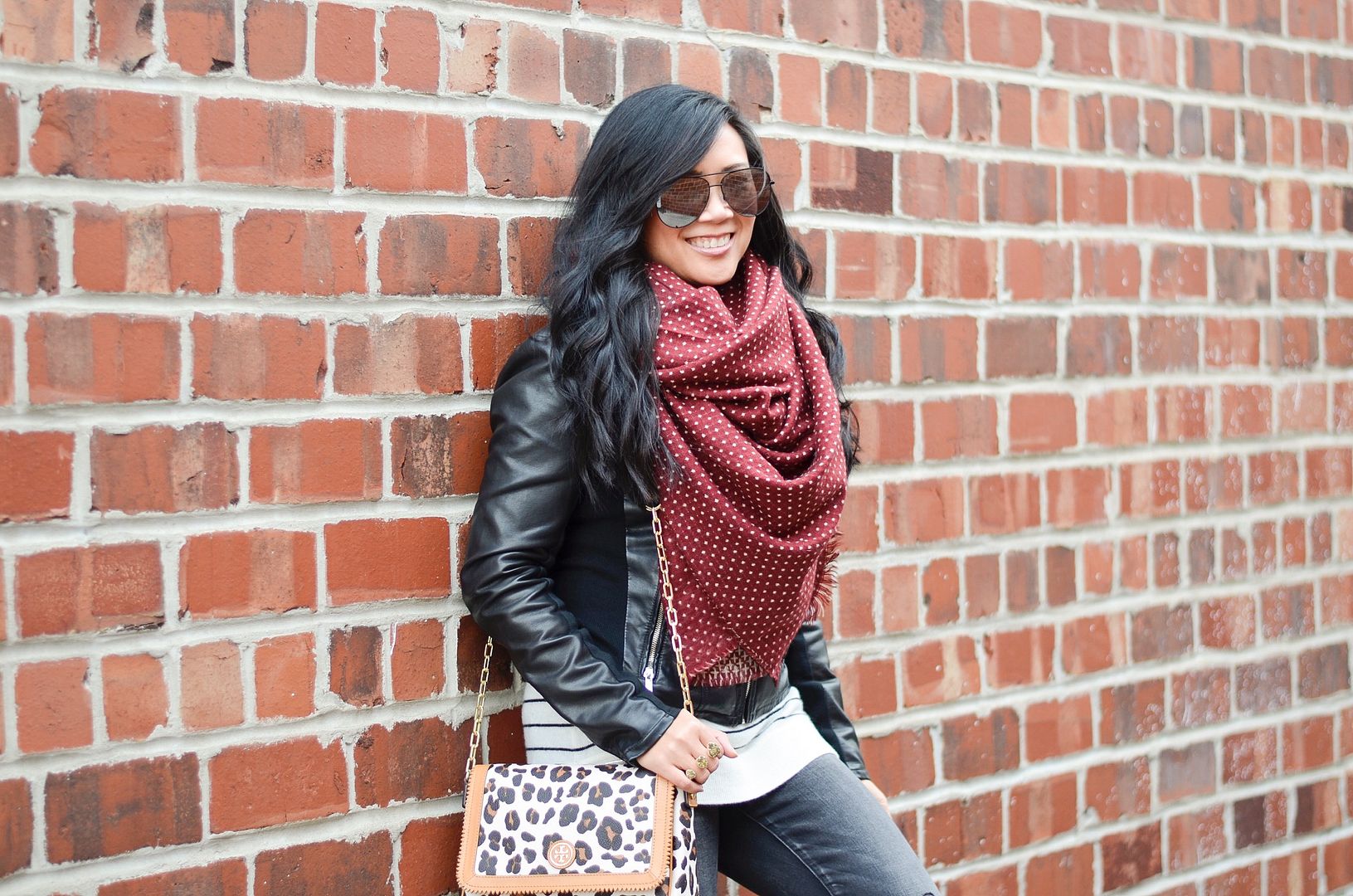 In the meantime, let's talk about this fall uniform! Anything plus a blanket scarf equals an outfit. Anything plus a moto jacket equals an outfit. A moto jacket plus a blanket scarf equals and extra awesome outfit. Just sayin. I'm so happy I chose this dotted scarf to come home with me because the color is fabulous! I accidentally matched the brick behind me, I swear it was not planned! We had to find shelter from the wind in an alley and I was pleasantly surprised when I saw how well I coordinated with my surroundings. I guess I can add "chameleon" to my resume!
I know I've been a broken record about it, but if you haven't tried the Express "double peplum minus the leather" moto jacket, you really need to!
I love that I can wear it over a cashmere sweater with a blanket scarf on top, but I still feel like my silhouette is sleek.
The stretchy side seams of this jacket really make it fit like a glove and without being one bit bulky. But don't let its slim profile fool you, it's surprisingly warm, especially when paired with a scarf like this.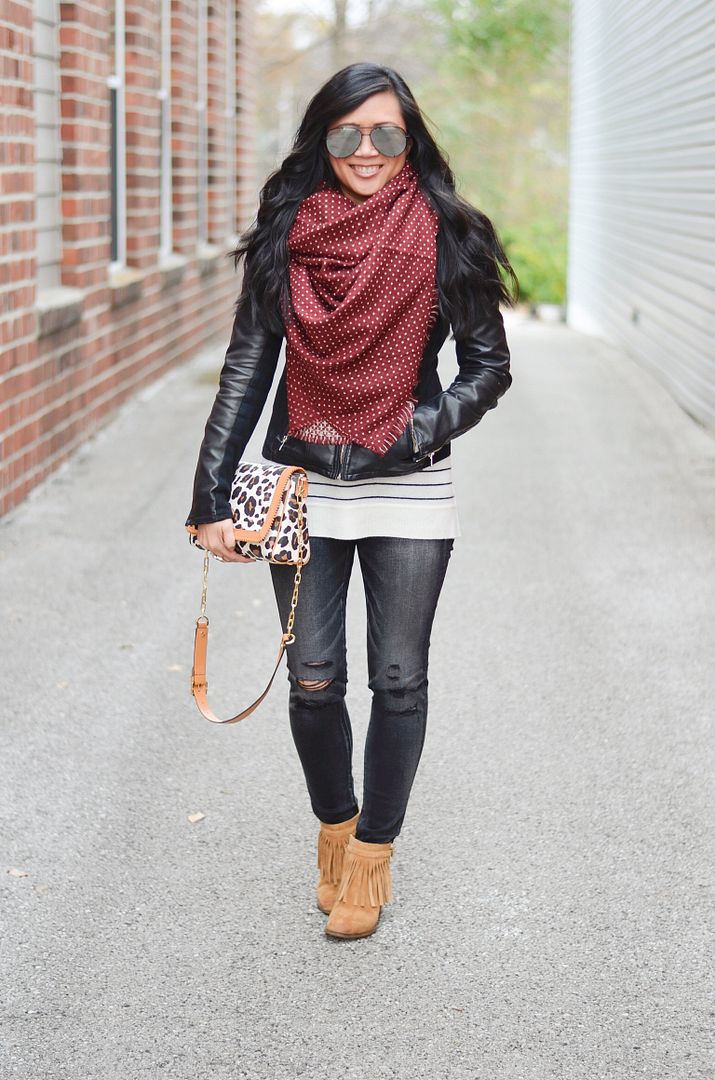 These jeans have been on crazy repeat lately, and sorry I'm not sorry about it. I have two more pairs of American Eagle jean leggings on their way to me today, actually, and I'm so excited. Maybe that will mean these will get a break from wear. Ok, maybe not.
I wore this outfit to pick up the first of my family that arrived last Tuesday. I'm laughing looking at these photos because I look so calm and easy breezy! However, these blog photos were just one task of a thousand to do on my list that day and I was a mess by the time we got to the airport. At that point though, you just gotta let things happen and try not to freak out if something goes wrong. I do miss them already. The house is so quiet without them, especially without a certain 2-year-old. Sigh.

SHOP THE LOOK: