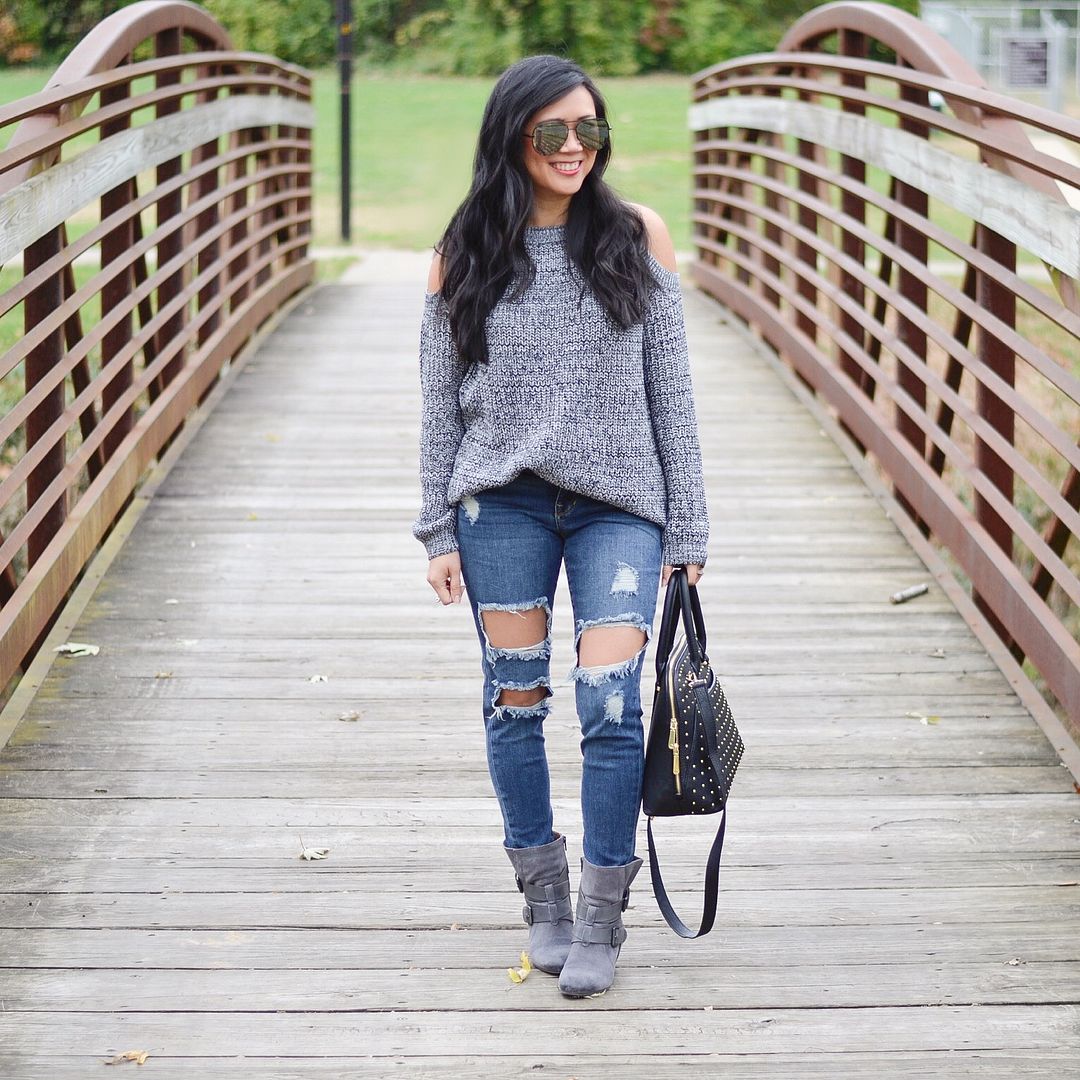 I have to laugh because I wore this outfit the week before Thanksgiving and I don't think I could stand having my legs and shoulders bare at the present time! Funny how quickly the seasons change! I couldn't not share this with you though because the pieces are just too good! It honestly would be the perfect outfit to lounge around in if you don't have to spend more than a few seconds outside, and had a proper coat on of course!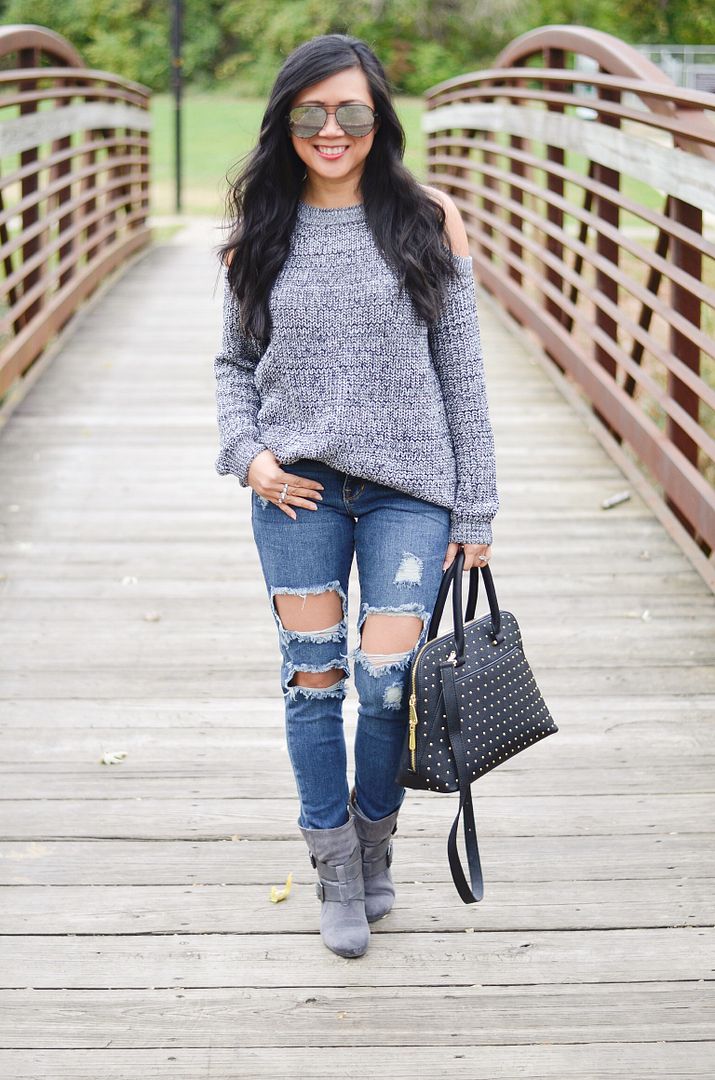 Speaking of seasons changing, do you guys remember when I first started working with CS Gems? It was February of 2015, and you can reminisce in the very first post I did with them here. Can you believe it's almost been 2 years? I surely cannot! My point to all of this is that when I first met them, they were all about upcycling vintage jewelry! I fell in love with their eye for style! Quality, on-trend pieces at affordable prices!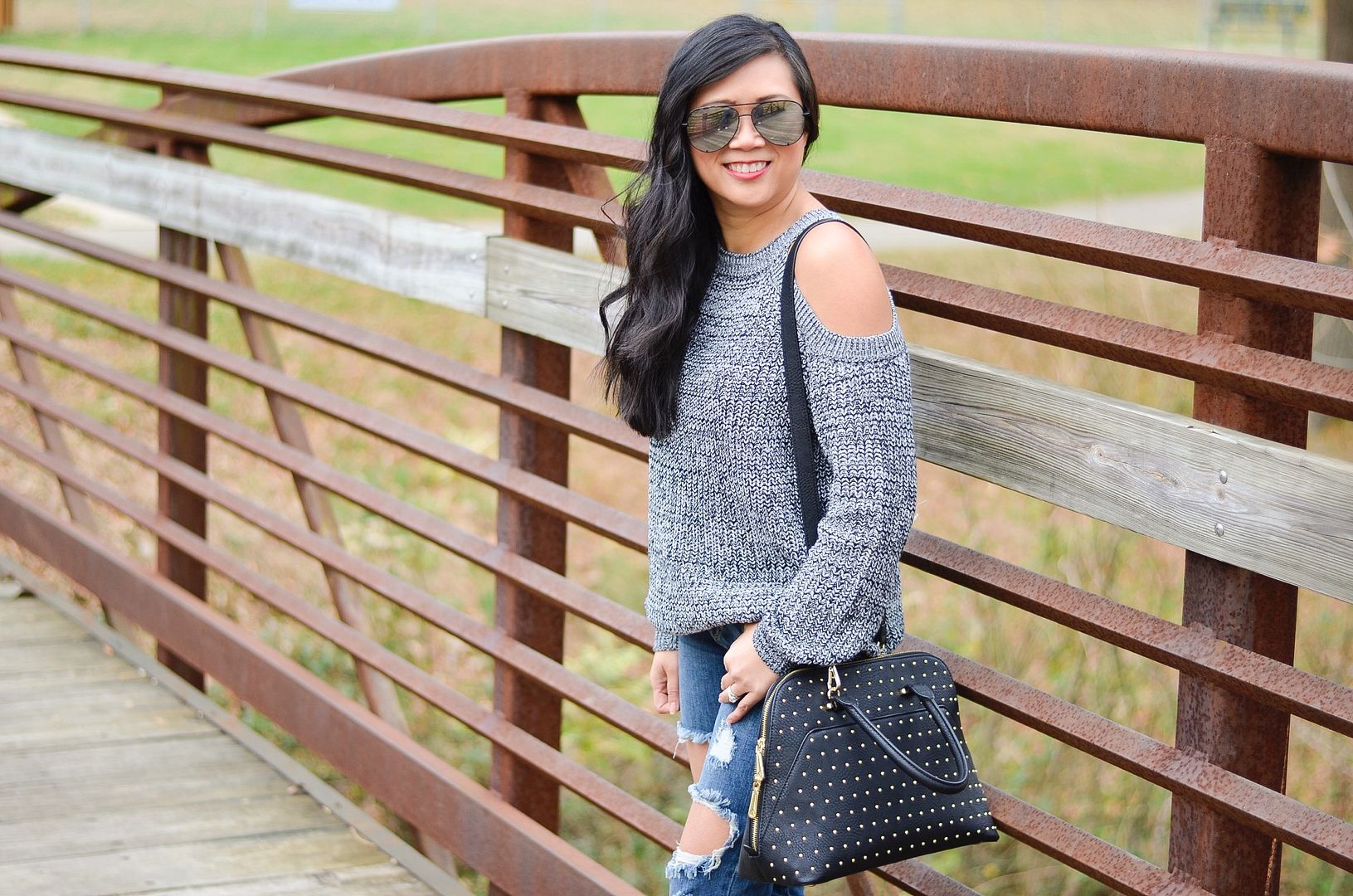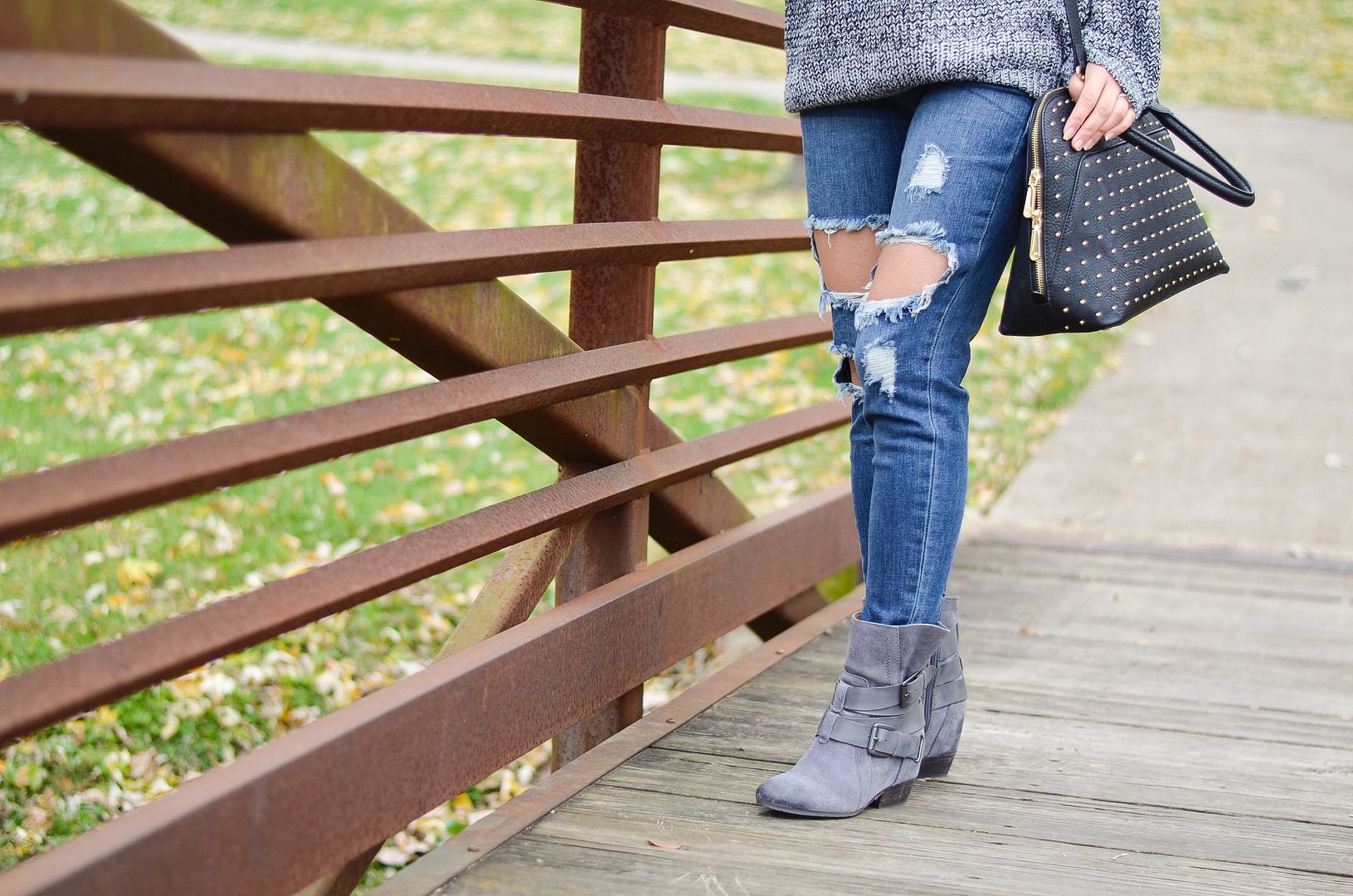 This year, seasons changed a bit for them and they've integrated clothing into their online boutique! I've gotten a handful of stuff from them in my closet! Don't believe me? You can look back at these posts here and here and here. You're probably thinking, "Well of course you'd wear their stuff if it's free to you!" But the fact is, while they are very generous, I've spent just as much of my own money as they have gifted to me. If not more! These jeans, for example. I couldn't stop thinking about them after seeing them on Carrie! I was so excited when they actually started selling them! They're ridiculously destroyed, but I've been wanting a pair like this. The wash is perfect, too!
If their products aren't enough to make you shop them, know that Carrie and Stacy (the C and the S from CS Gems) are sweet and funny and beautiful inside and out! It's a small world, too, because they live in the same suburb as me (the St. Louis metro area spans 60 to 90 miles, so that's a big coincidence!) and are good friends with a couple of people in my department (there are over 500 people in my office, but only 20 or so in my department, what are the chances?!!)
With Carrie (left) and Stacy (right) from CS Gems
They totally don't know I'm girl-crushing on them in today's post. As the year comes to an end, I've naturally been reflecting on the past year and things for which I'm thankful, and I am definitely thankful for them! (My closet is, too! Ha!) I hope you'll visit
their site
and tell them I sent you by using code CARYLEE15 for 15% off!