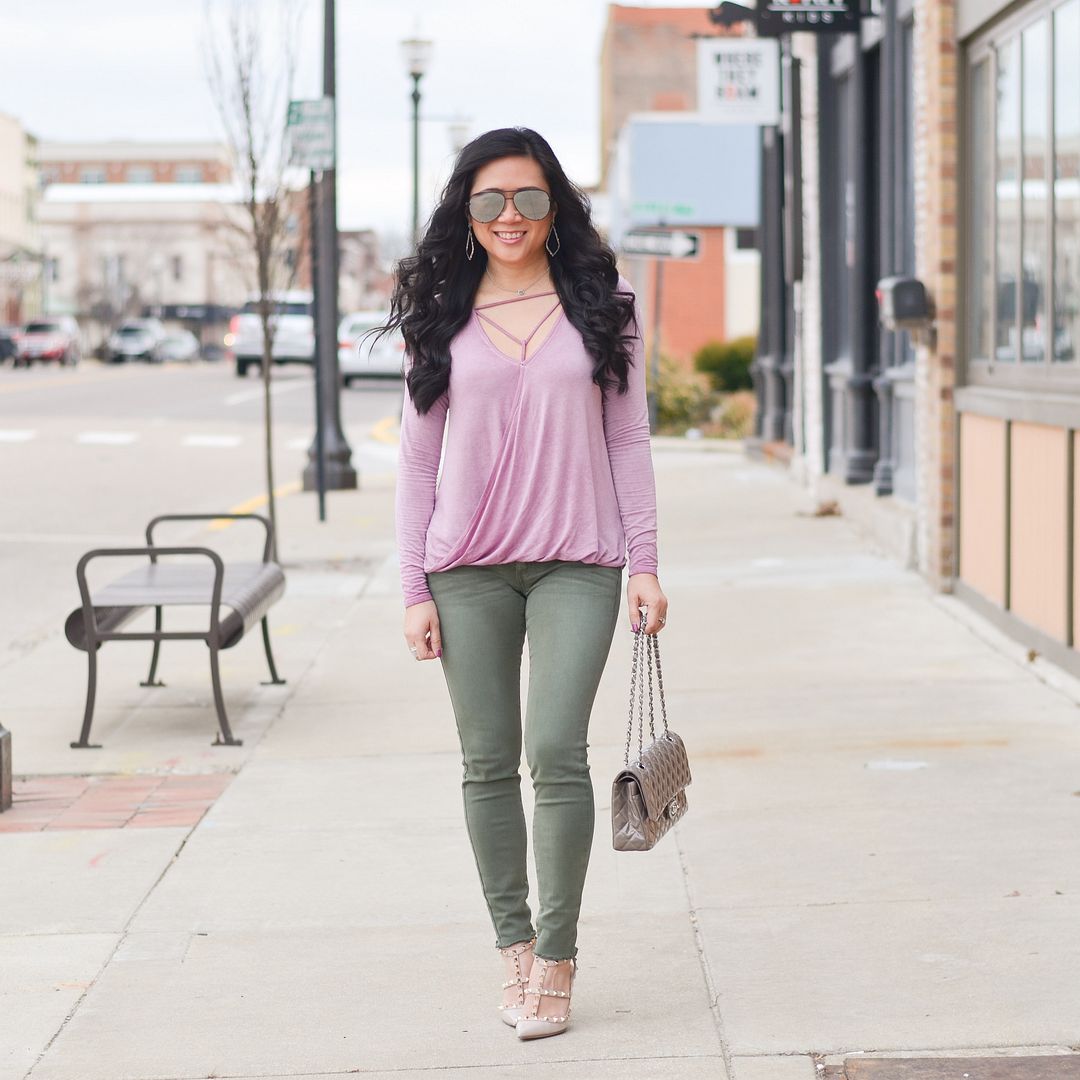 I have been into this mauve/blush color lately. If you remember, I recently bought a sweater in a similar color here. I think it's because it's very season-neutral, meaning, it doesn't feel super wintery, but at the same time it doesn't scream spring. I could have easily paired this top with regular blue denim or with my white skinnies, but in the end, olive won for this particular outfit. Until spring officially gets here, I'm all about the neutrals!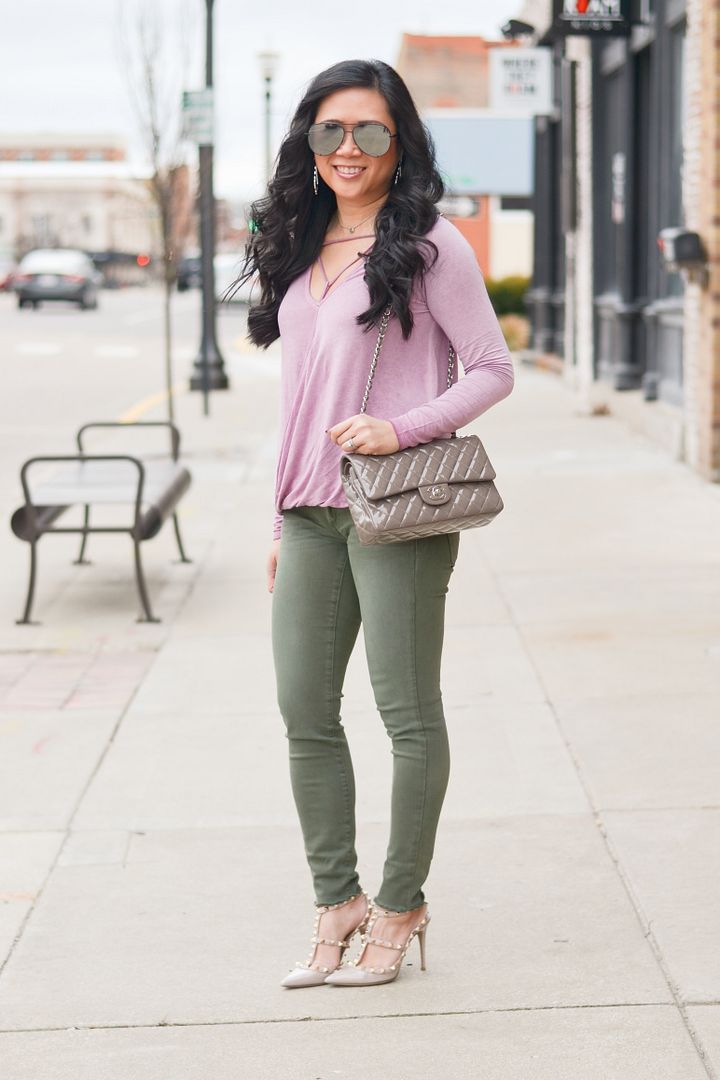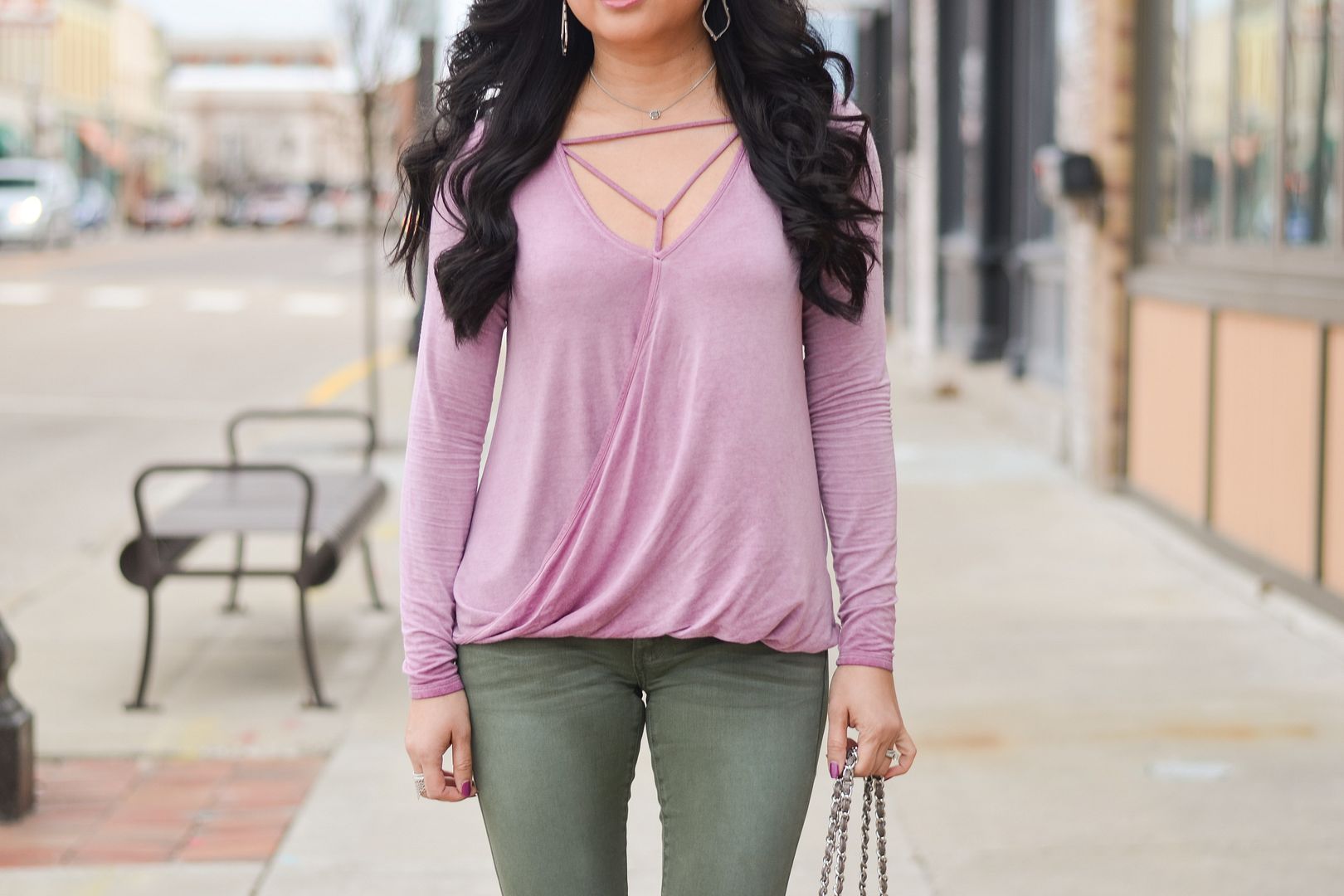 I might need to snag this top in a couple of more colors. It comes in a subtle stripe, too. I'm wearing a small, and it's second-skin soft with a nice drape-y fit. And duh, you know I'm in love with the strap details at the neck. It's one of the only new things I have bought lately because it's not winter style, but I also don't have to wait until spring to wear it.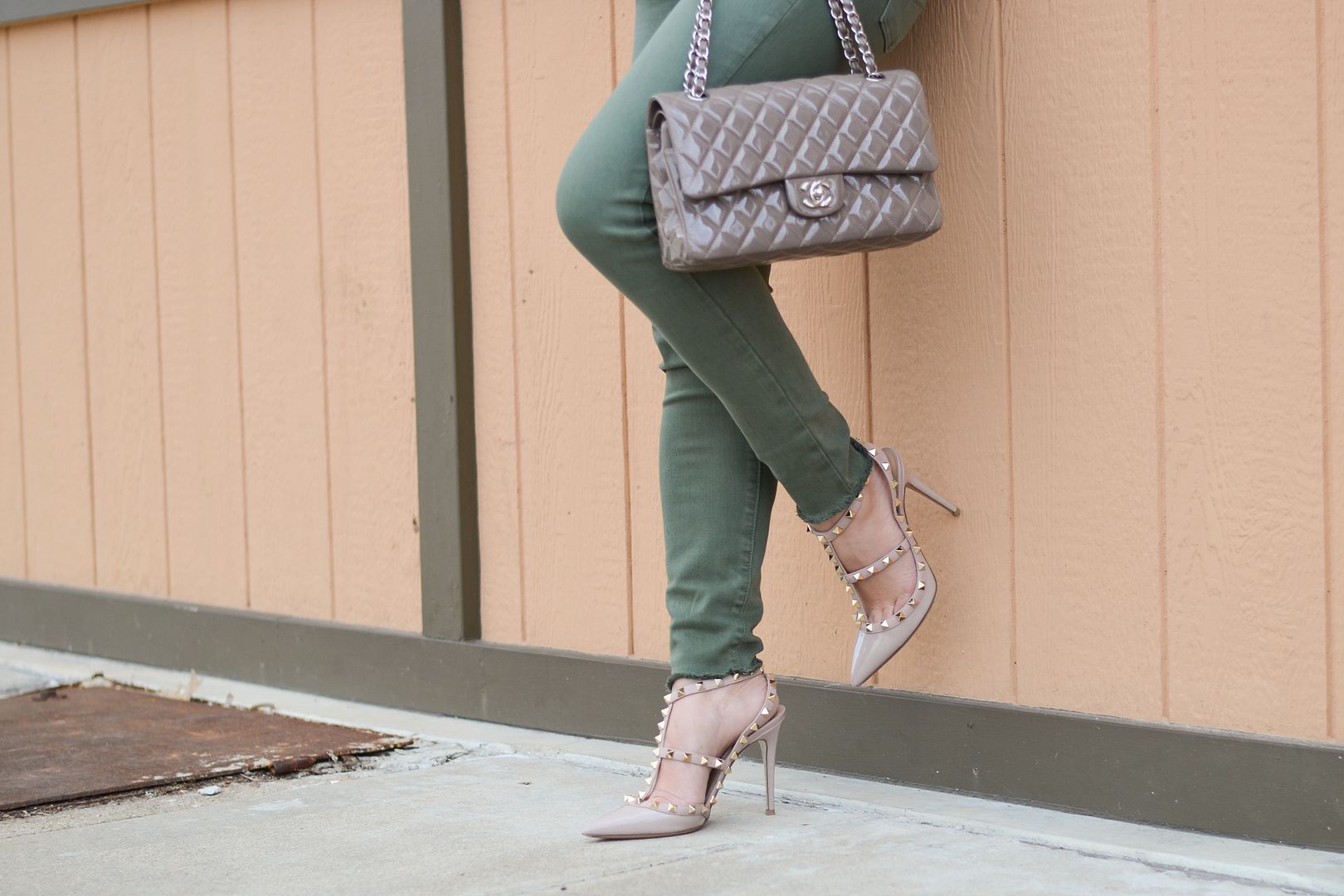 I almost wore booties with this, but let's be real, is everyone over booties right now? I realize we are in the heart of winter, but I feel like everyone is over the winter clothes even earlier this season than normal. And what's funny is that we haven't even had a bad winter, by any means! It's been pretty mild! What is killing me the most is the cloudy sky! I swear we don't get more than one day of sun at a time, if that. It really gets to you after awhile!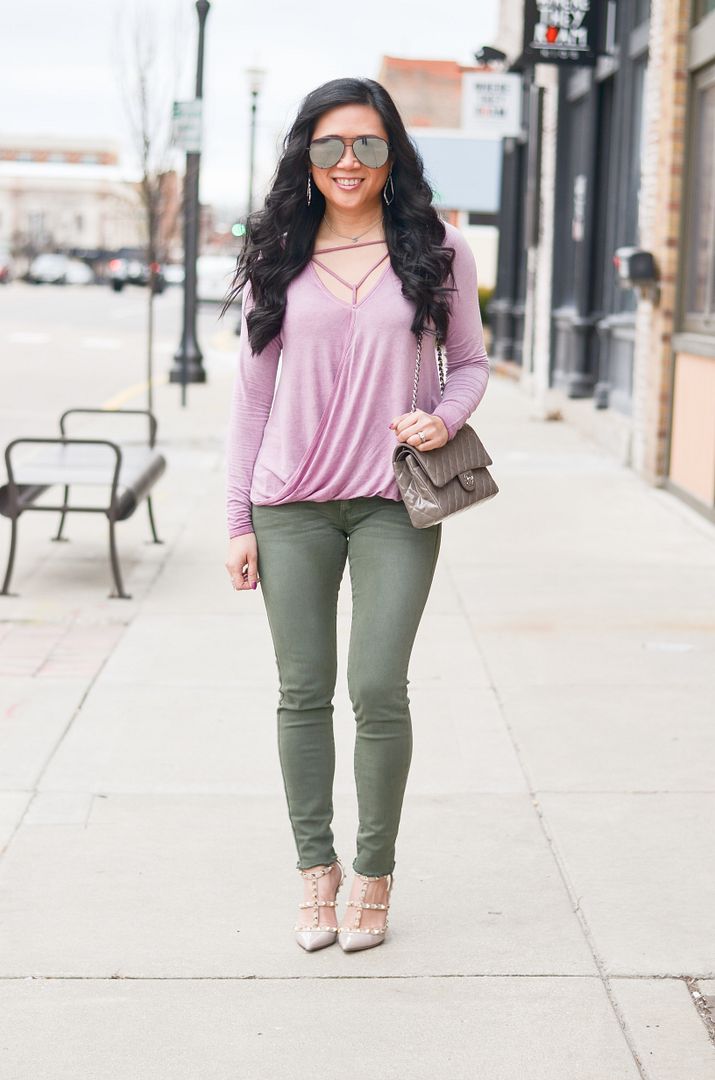 Not much else to report in these parts! We watched La La Land this weekend, which I watched with a smile on my face the whole time. ZOMG. Then I got caught in a rabbit hole because I ended up laying in bed Sunday morning for 2 hours watching Ryan Gosling interviews on YouTube. haha! Let's just say, he's on my list...

SHOP THE LOOK: