I love pairing enough neutrals together that they become their own statement. Blush is having a big moment right now, and when I saw this skirt, I snagged it immediately. I'm glad I didn't hesitate, because of course now that I'm getting around to posting about it, it's not available. Sigh. I linked to a couple of other options, and am sorry to tease you with this one, but maybe you can still find it in store?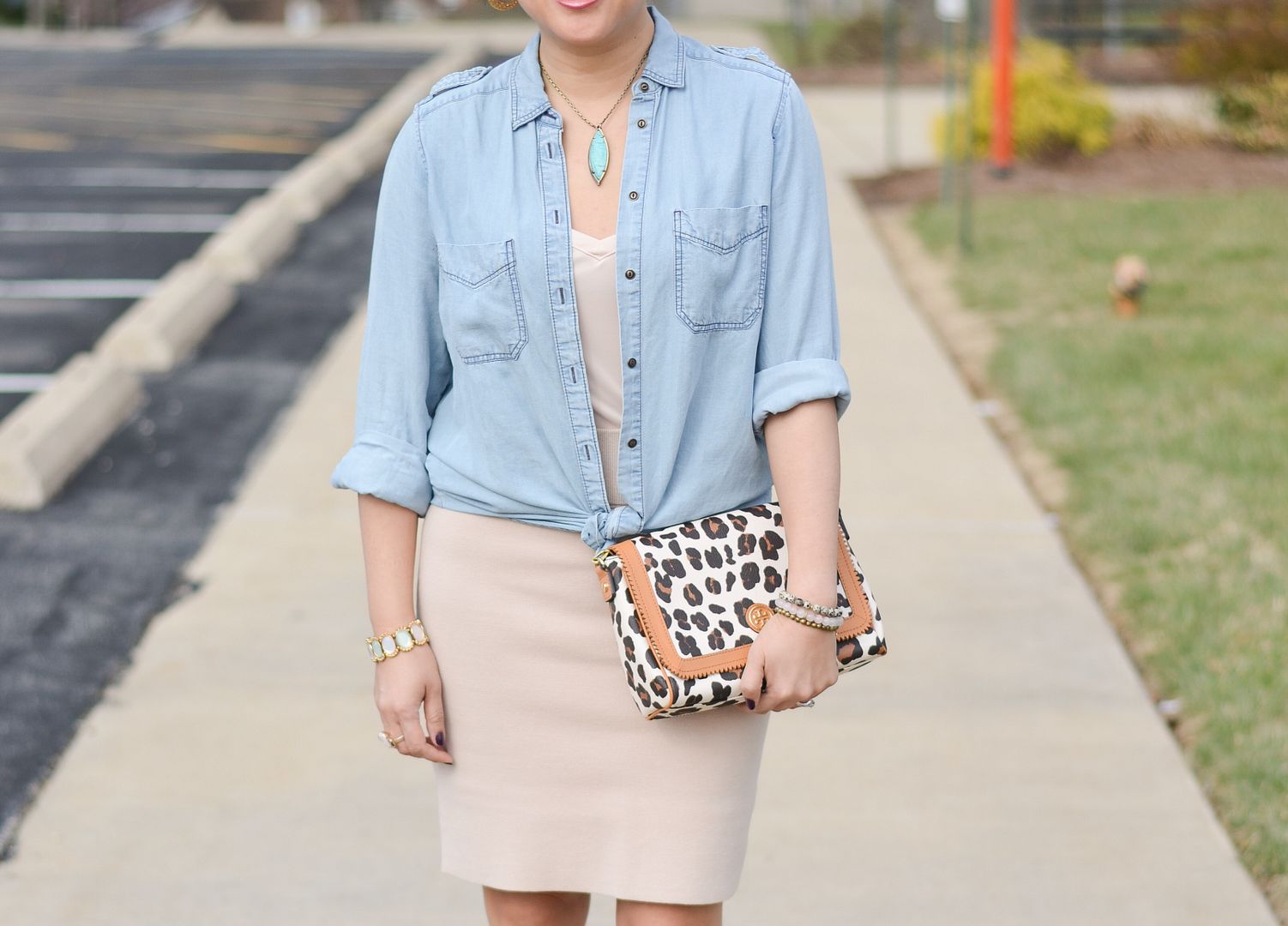 Have you guys ever seen the movie 13 Going on 30? When Jennifer Garner wakes up as her 30-year old self all discombobulated? She rushes off to work with her slip as a makeshift dress, her hair a bit disheveled, and then grabs some simple sandals on the way out the door? That's what I think of when I look at this outfit. It's one part "dressy" but two parts "I woke up like this." I went neutral with my makeup, too, but looking at these pictures wished I had worn a bolder lip.
Any button up would have worked over this outfit since it's literally one big neutral palette. And what's great is that in the summer, you could totally ditch the button up altogether and go with a simple cami tucked into the skirt. Skirts like these are little gems!

SHOP THE LOOK: