I haven't rounded up any flat lays for you in awhile, so it was about time! Plus, for some reason, I don't even have enough random roundup selfies to fill a post today! Guess I need to get back into a normal schedule of taking these outfits! Not quite sure how that happened! Anyway, it's Friday, so I will keep this short but sweet. Let's get started!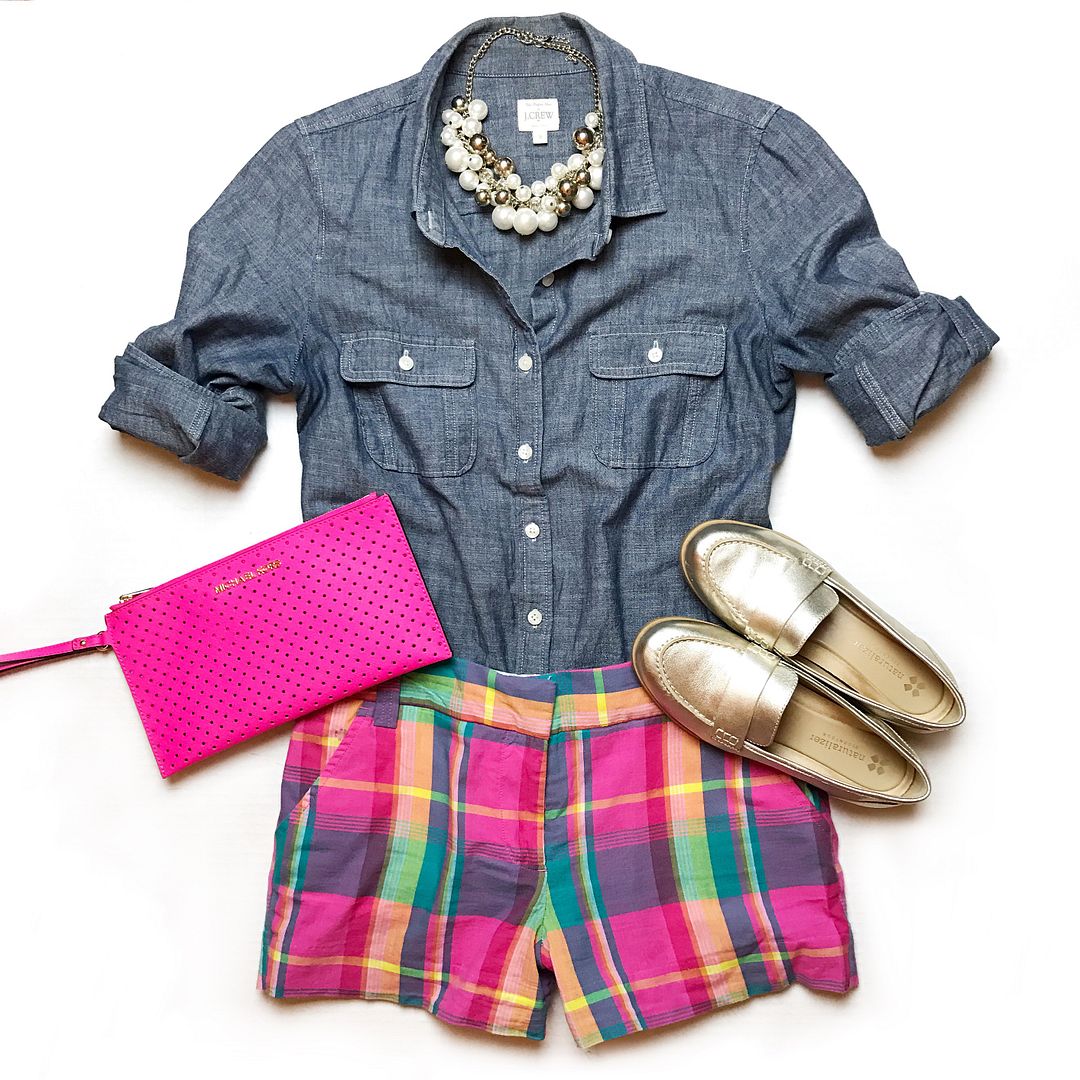 These loafers have been in my bag on the daily because they're my official commuter shoe to and from work and for the land mine of cracks and potholes we have of a parking lot. But they're certainly not just good enough to be a backup shoe, I love how much prep they bring to just about any outfit! I needed a little color in my life so I am dreaming of the day it is warm enough for me to dust off my favorite plaid shorts!
In case you missed it, a few weeks ago I put together a mega post of all the ways I have styled two of my most used pieces in the spring - blush colored skinnies and white pumps. I realized I didn't have an outfit that incorporated both of these pieces, which is why I wanted to style them together for this flat lay.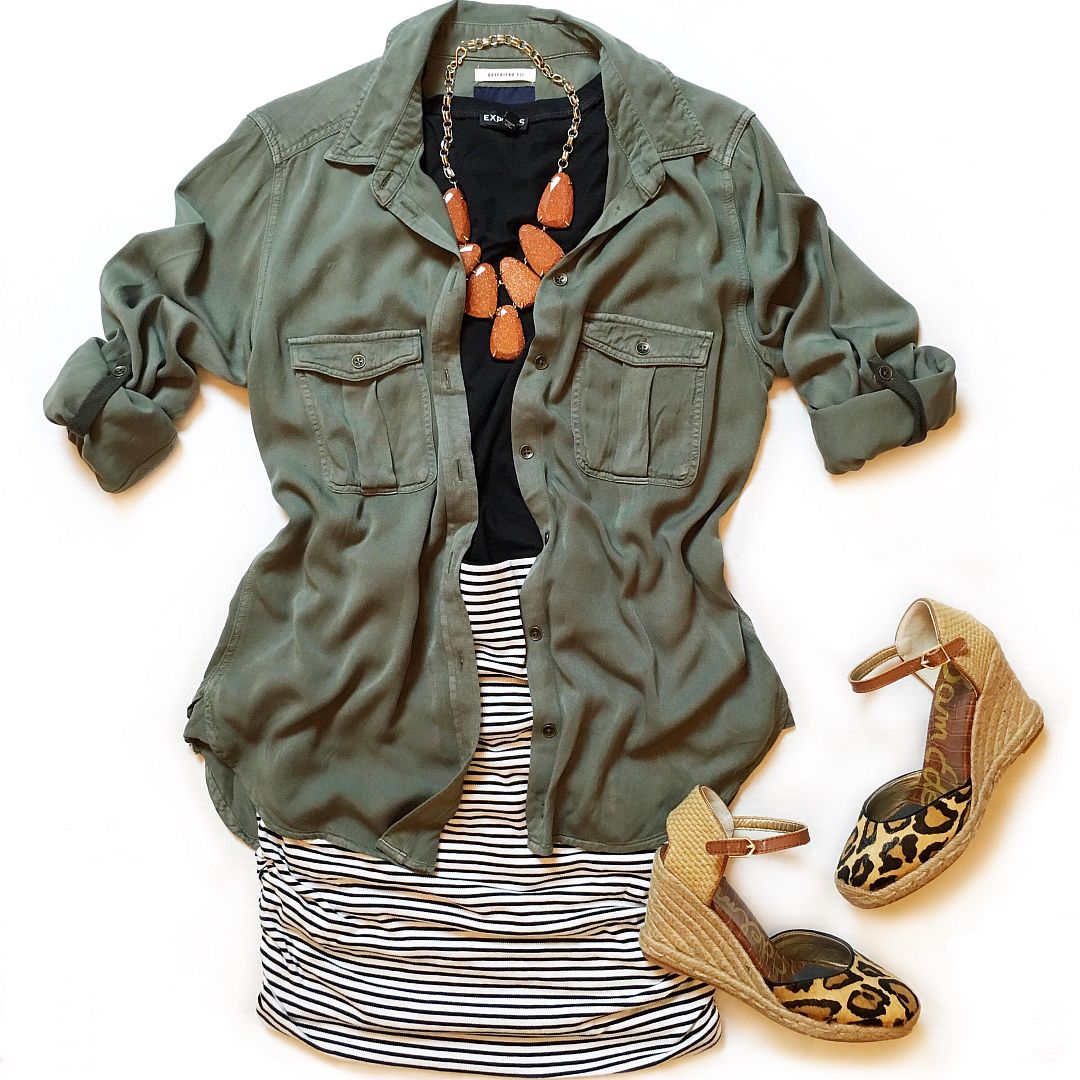 You can see the real life photos of this outfit in last year's post here. I ended up dusting off this flat lay when I saw that Express re-released this striped skirt. It's a really great neutral and effortless skirt so I had to repost it on Instagram while it was still available!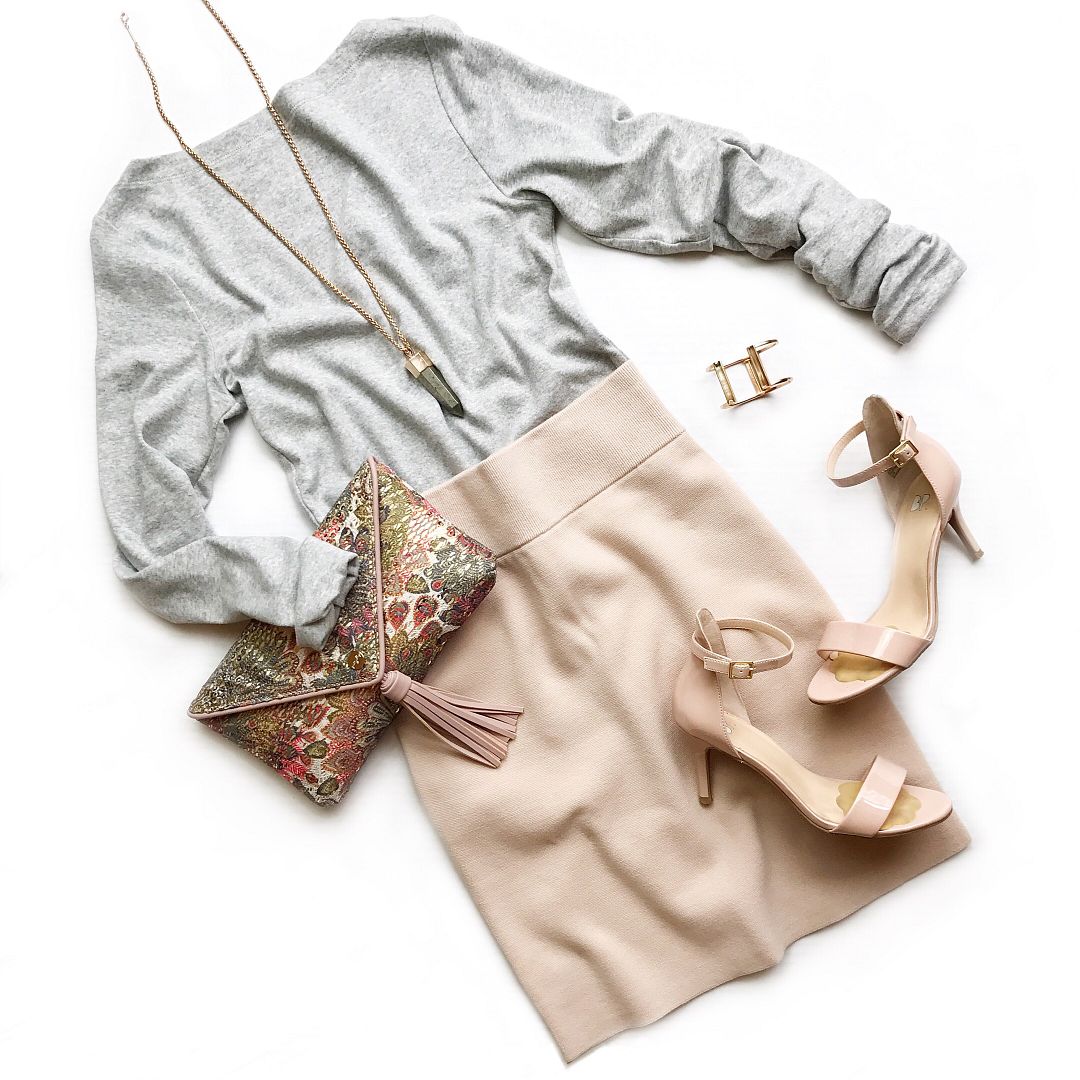 Necklace: Kendra Scott "Jayce" | Top: Gap (option) | Bracelet: Kendra Scott "Gavin" (option) | Bag: Nordstrom | Skirt: Express (other colors here, option) | Shoes: BP "Luminate"
Last but not least is this blush knit skirt you saw a couple of weeks ago on the blog here. I love the way blush and grey pair together, don't you? I'm bummed this skirt isn't available in this exact color anymore, but I found a good option in case you're in the market for one!

SHOP THE POST: