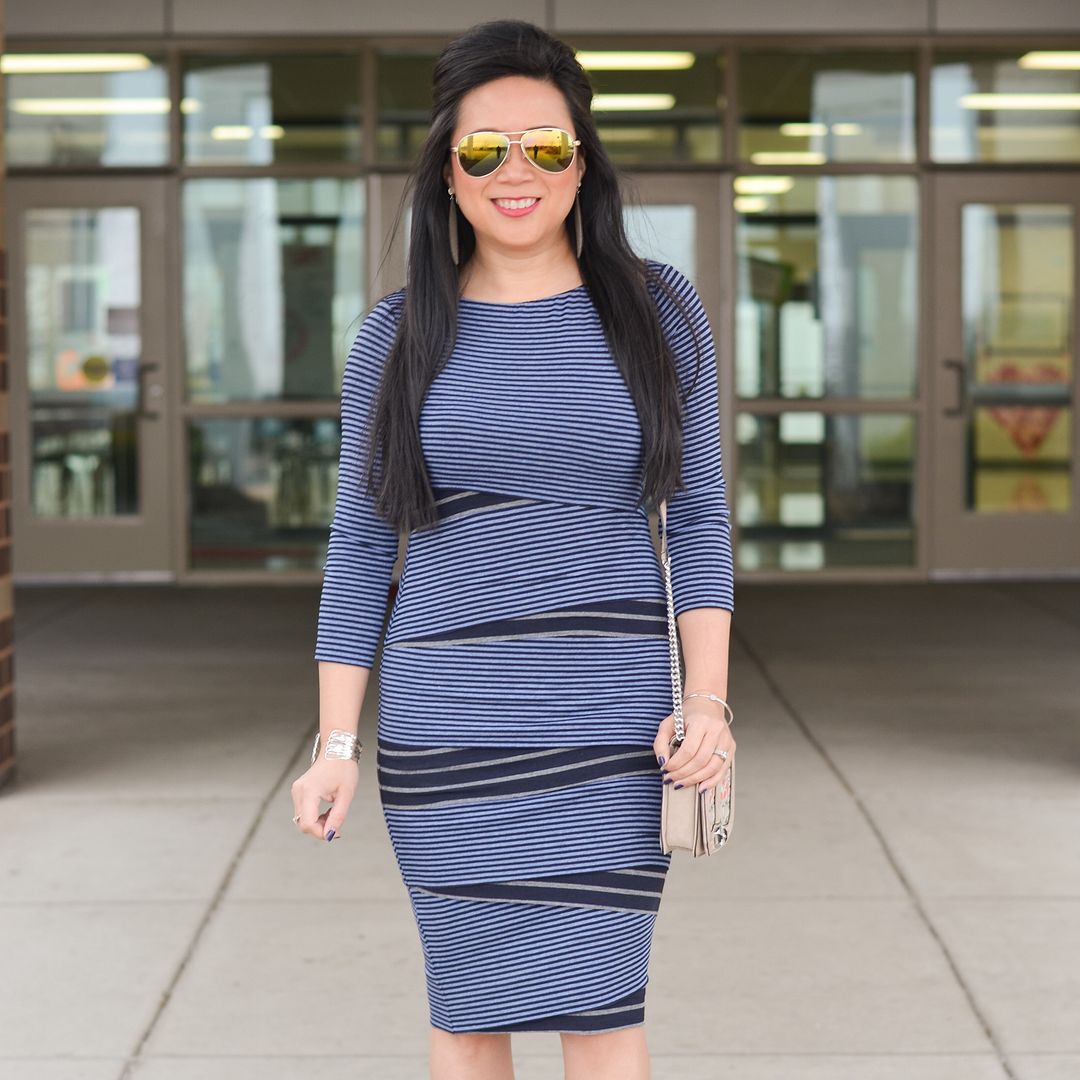 To say I am obsessed with Bailey 44 dresses is an understatement. You have seen them time and time again on the blog - whether it's just for the office or for a special occasion. It's a brand I lean on quite frequently. I love the way their made-in-the USA pieces fit me and I know I will look just as fresh after wearing them all day as I did when I left the house in the morning.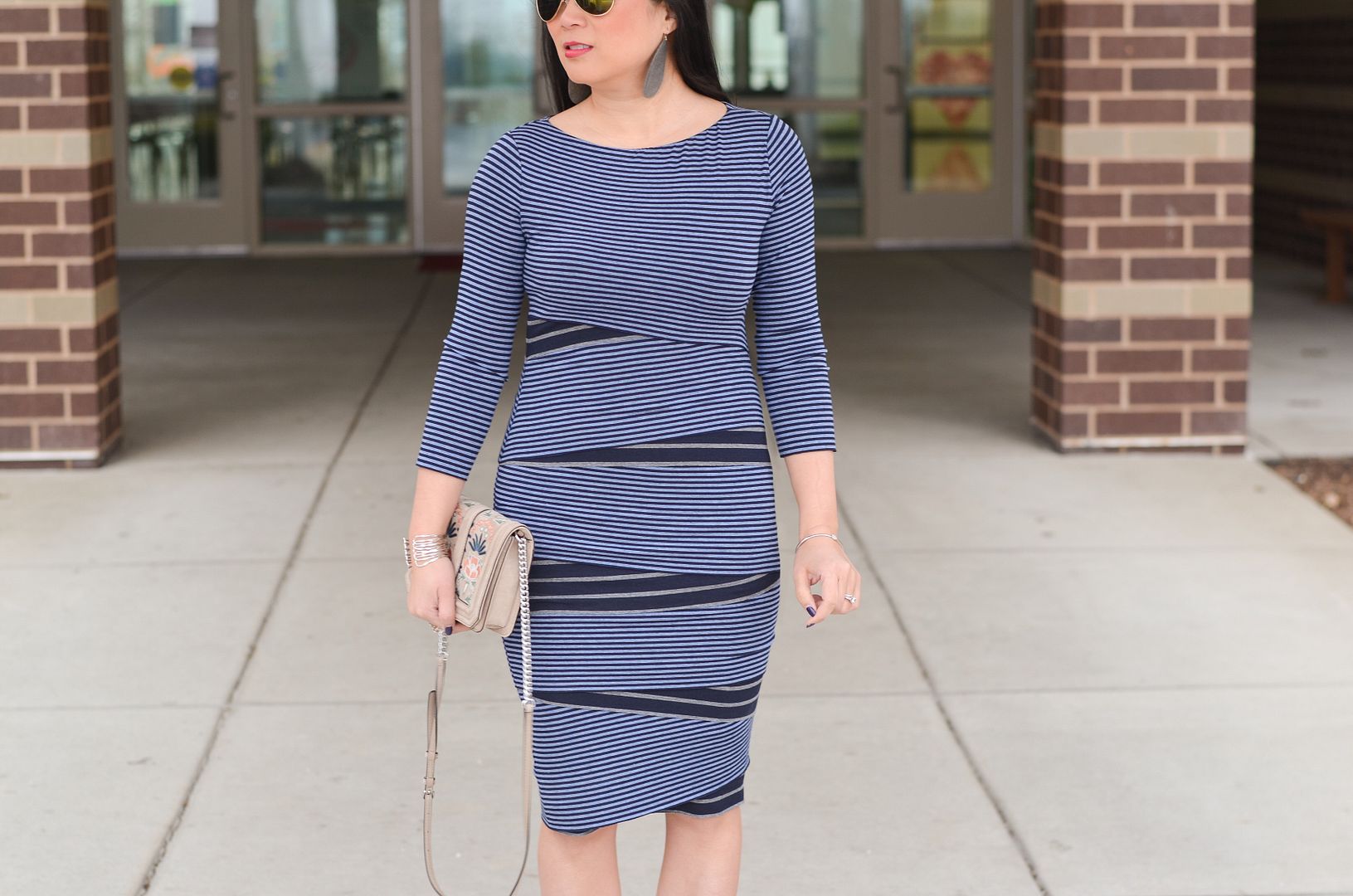 Quality
I know the Leith dress from Nordstrom was extremely popular last year (and still is, really.) And if you like that dress, you will LOVE the Bailey 44 column dress. It's much more substantial in material, so you don't have to worry about VPL. It just feels like a good quality dress and it is form fitting but not at all constricting. It literally feels like you are wearing the softest, most forgiving tee shirt ever. Yes, I realize the Leith dress is only 30% the price of a Bailey 44 dress at full retail price, so it's definitely a great budget option, but you will get what you pay for and I am spoiled by the quality of my Bailey 44 dresses.
Bailey 44 "Dégagé" dress (sold out, but see other color here)
Always on sale
So yes, I realize the price tag of these dresses can be a bit intimidating, but you can always catch them on sale if you are diligent about stalking them. (Amazon often has them for great prices - see current stock here.) I just bought this dress above for a fraction of the full retail price - even cheaper than the Leith dress! And if you're still skeptical about the commitment, you can always try a couple from Rent the Runway! Rent one or two, get a feel for your size, and find out once and for all why it's the dress you cannot live without. You can rent the dress I am wearing for only $35 here. The tank style of these dresses is also amazing! You may want to also try this version here.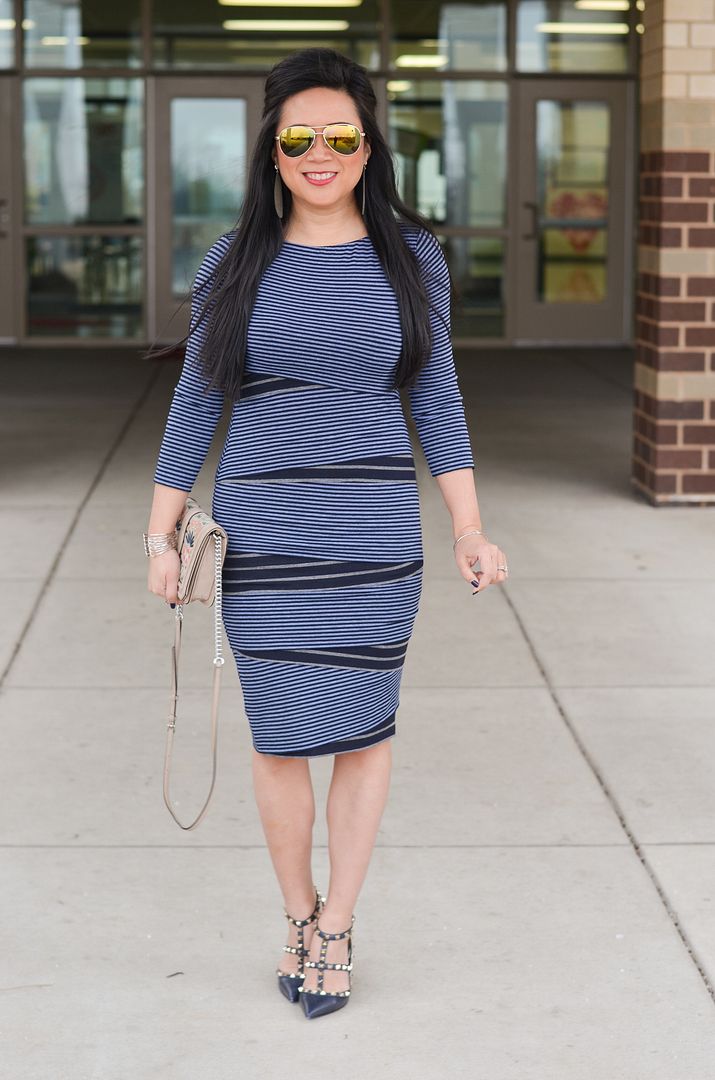 Sizing
I am normally a size small/ 4 in the majority of brands, but I always size up on things that are more fitted. My body is wider than you would think. So, I take Bailey 44 dresses in a medium, and they consistently fit me like a glove. If you are in between sizes, I would size up. Otherwise, I would say they really do fit true to size.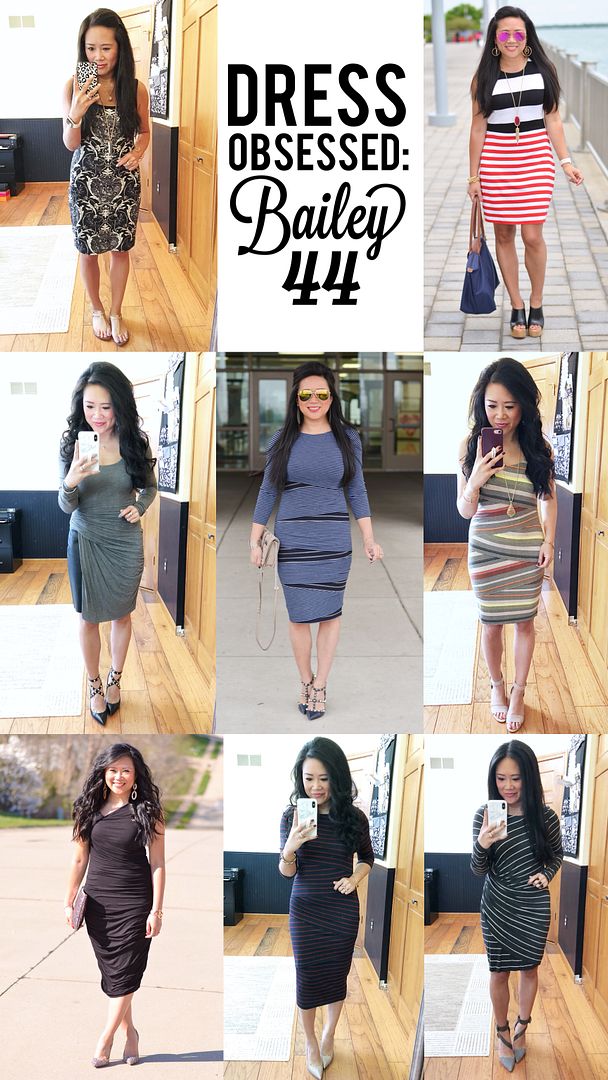 I have collected a few Bailey 44 dresses along the way, clearly! The column style is hands down my favorite, but I also love their asymmetrical and edgier designs as well. You can see two more Bailey 44 dresses in this post here. I secretly like that they're not crazy viral over blog land but at the same time, I don't think they get enough credit because seriously. I could and would get rid of all of my dresses and solely just wear a column dress every day of my life. They're truly that good. When I saw this blue version was released, I didn't hesitate to snag it. The price per wear will quickly go down as it will be in my closet forever!

SHOP THE LOOK: