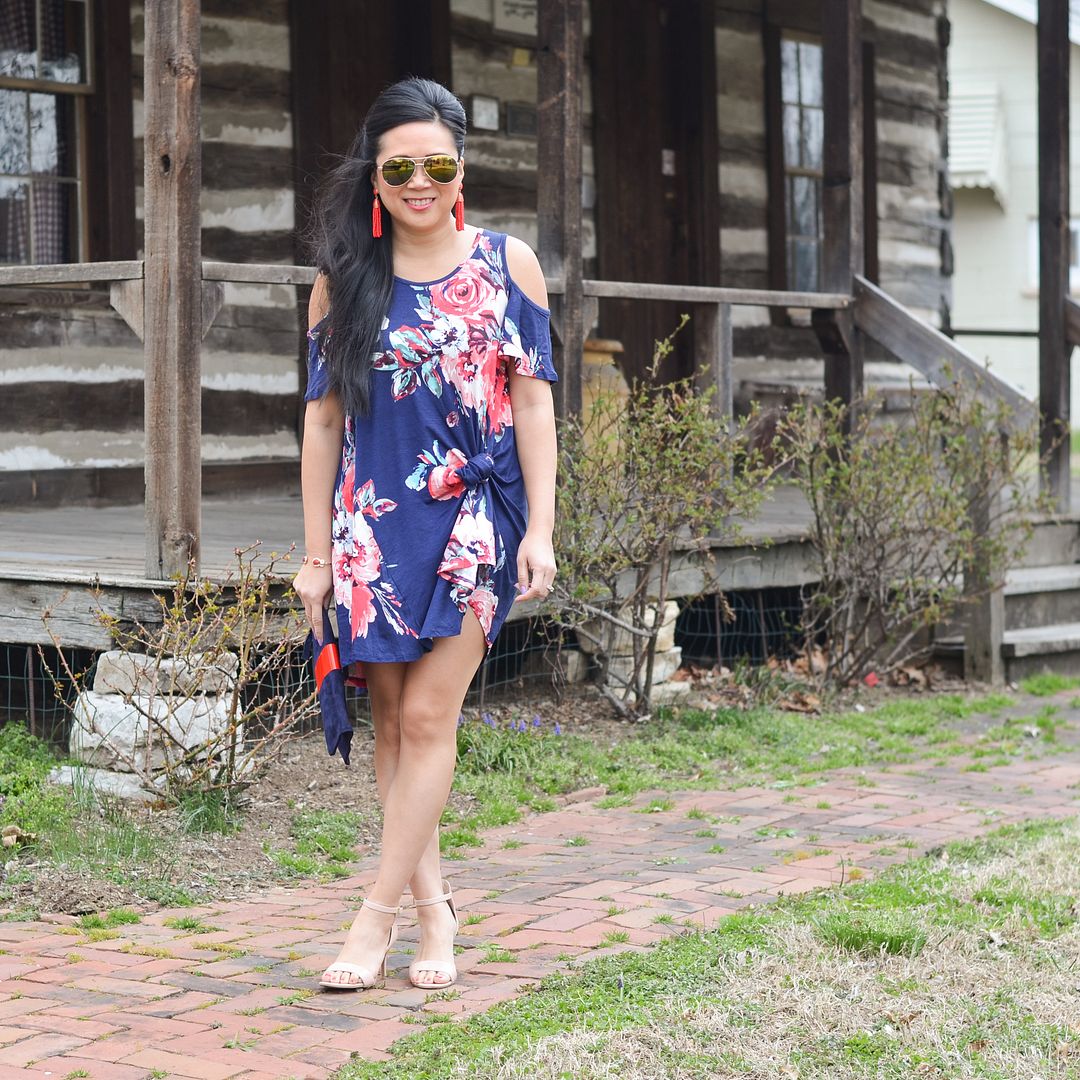 Hello, Monday! So nice of you to join us again... so soon nonetheless! I spent the weekend fighting a head cold or allergies or whatever it is. Neither of which I really have time for at the moment, but I'm trying to push through! I wanted to share another piece from The Mint Julep Boutique with you, so let's get started!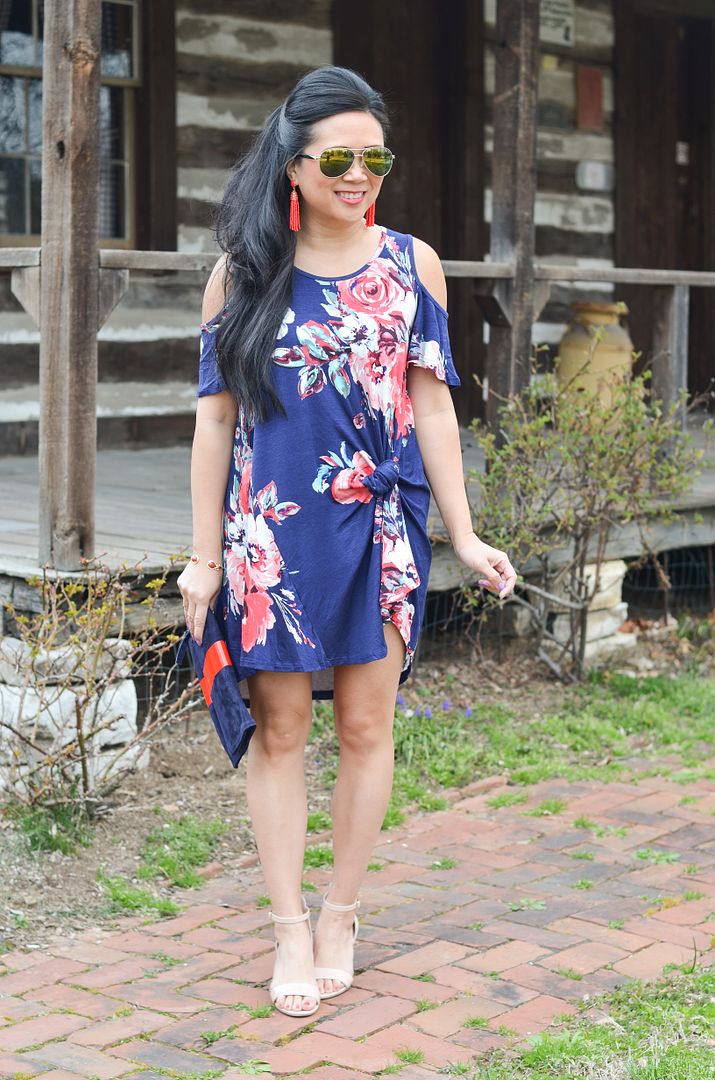 Outfit details--- Sunnies:
Vince Camuto |
Earrings:
Sugarfix by BaubleBar (c/o) |
Dress:
The Mint Julep Boutique (c/o) |
Bag:
Clare V (option, option) |
Sandals:
BP.
"Luminate"
---
Last weekend, the husband and I booked a couple of week-long trips because we knew if we didn't do it, it would never get booked and we would not have a proper vacation. We have a wedding to go to in Michigan in June - it's on the west coast of Michigan. We decided to drive up for the wedding, then Sunday after the wedding, take the Camaro on a ferry ride over to the Wisconsin coast to spend the week in Lake Geneva! We have timeshare points we can use there, and it seemed like a fun, beautiful, different thing for us to do.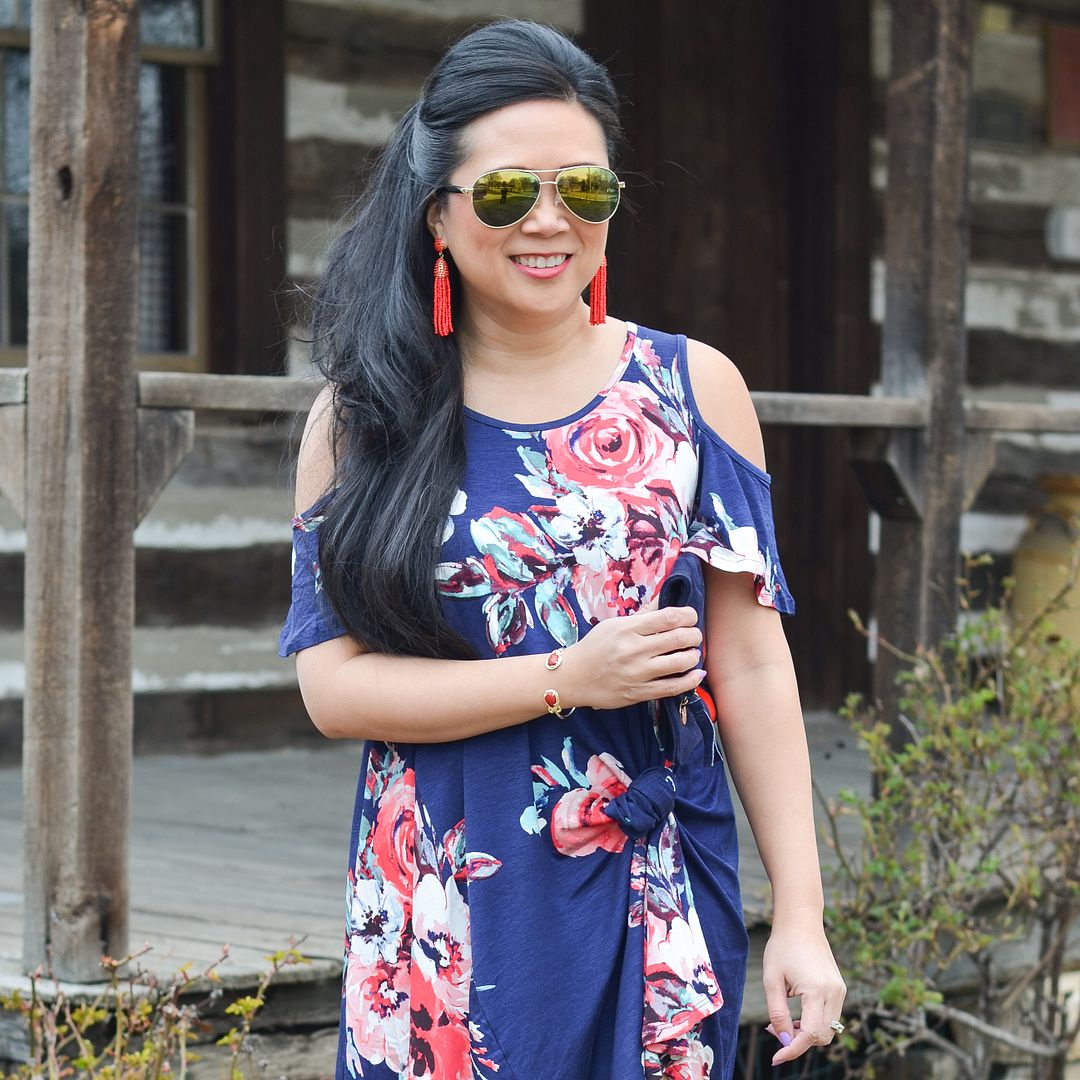 Then in August, we are meeting my family in Galveston. It's close enough for my brother and his family to drive there, and my dad and sister can fly into Houston to meet us. Again, we were able to book using our timeshare points, so it's a great way to spend time with family, ensure we have a vacation, and make use of our points!
I tell you all of this because I have warm-weather vacations on my mind! So when I was browsing The Mint Julep Boutique site to see what I was craving, this dress was on the top of my list. The floral print is so good, reminds me of these Kate Spade pumps! And, well, you know I can't ever resist a good cold shoulder.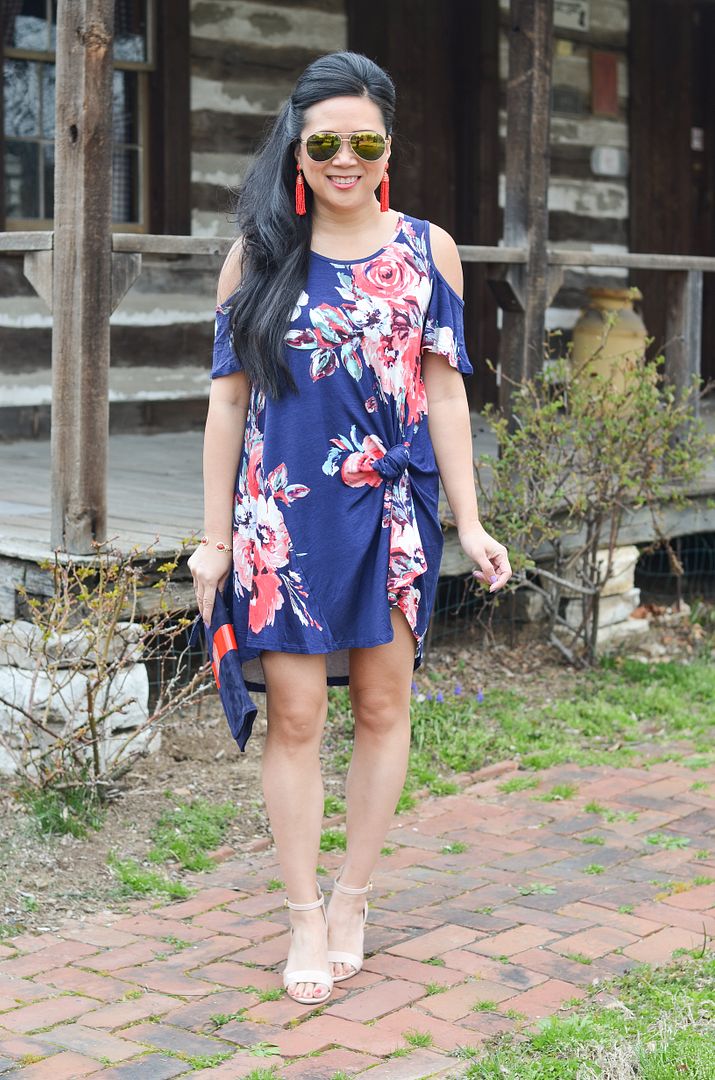 If you're taller than my 5'-2" self you will have no issues with the length of the dress, but I felt the volume + the length looked a little too much on me, so I opted for my nifty little knot tying trick. The perfect little summer dress that can take you from beach to dinner. Gosh. This makes me extra excited for my trips this year!
Don't forget, if you've never signed up for their emails before, you can do so and get $10 off your order! You can see the details on
The Mint Julep Boutique site!