To say that 2018 has been a challenging year would be a gross understatement. The amount of people I have had to say goodbye to, the stresses, the emotional roller coaster, so much change with even more uncertainty. And if that's not enough, on Friday, we had to say goodbye to our sweet beagle, Annie.
We adopted her almost 9 years ago, and she came to us as the most frail, skittish little thing you'd ever see. Although she still flinched every time you would walk by her, she definitely came out of her shell for us. She was so food driven and bossy and yes, she was wary of most humans, but she could hold her own against the largest of dogs. She was definitely a bad ass in that regard. She was totally schedule driven - she let us know when it was 10pm every night because it was bedtime. I am not sure I want to know what her life was like before we adopted her, but I am certain her life was exceedingly positive because of us and ours because of her.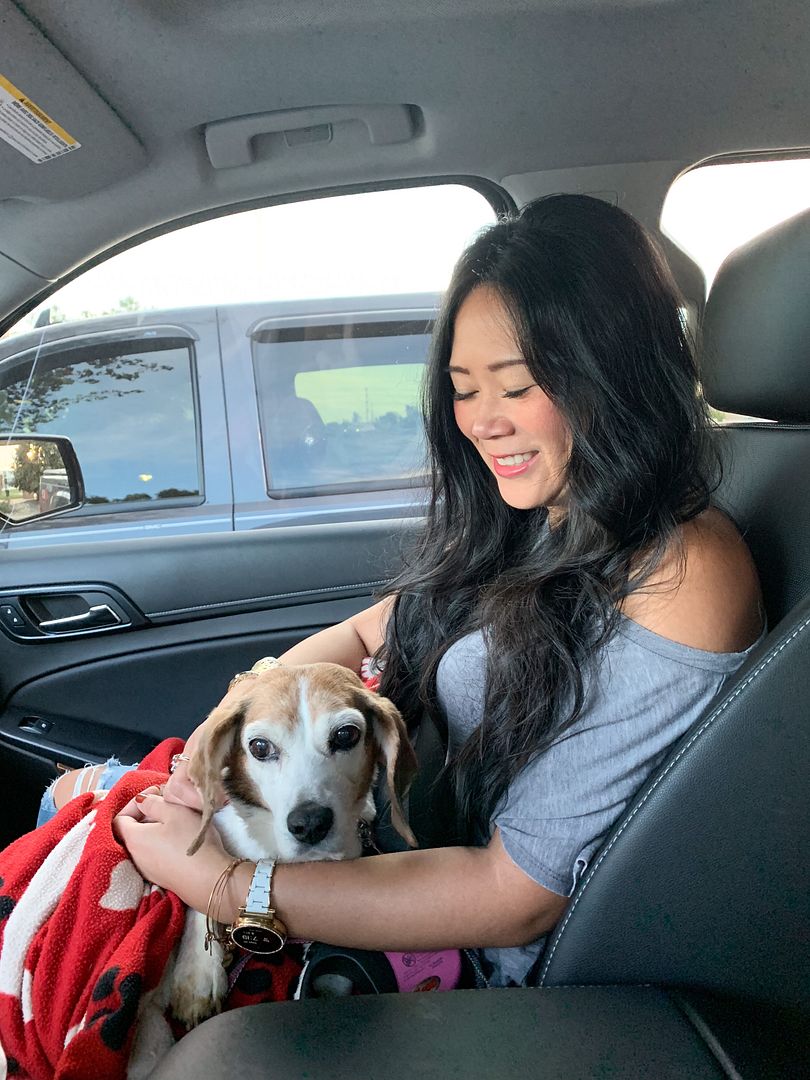 I mentioned in last week's post that she had some health issues starting back in October. We were hopeful she had reached a steady state as she was eating for us regularly again and had even gained two full pounds in 3 short weeks! However, last Wednesday, we noticed she was walking a bit stiff and wobbly on her hind legs. The next day, our dog walker called me at work and told me we needed to get her to the vet immediately as she couldn't even stand and it was as if her hind legs were frozen in place underneath her as she lay.
We left her at the animal hospital overnight to get monitored, and we got a call halfway into our commute to work the next morning saying that she likely had a stroke that was now affecting her neurologically. It was time to say goodbye.
I knew the husband would be inconsolable. I was the inconsolable one when we lost Petie, and I knew it would be my turn to be stronger for his sake now that we've lost sweet Annie. So as not to leave this post with such a heavy heart, I thought I would twist this into a positive post. Friday was our time to say goodbye but Saturday was for new beginnings. One of our coworkers got married so it was time to celebrate life.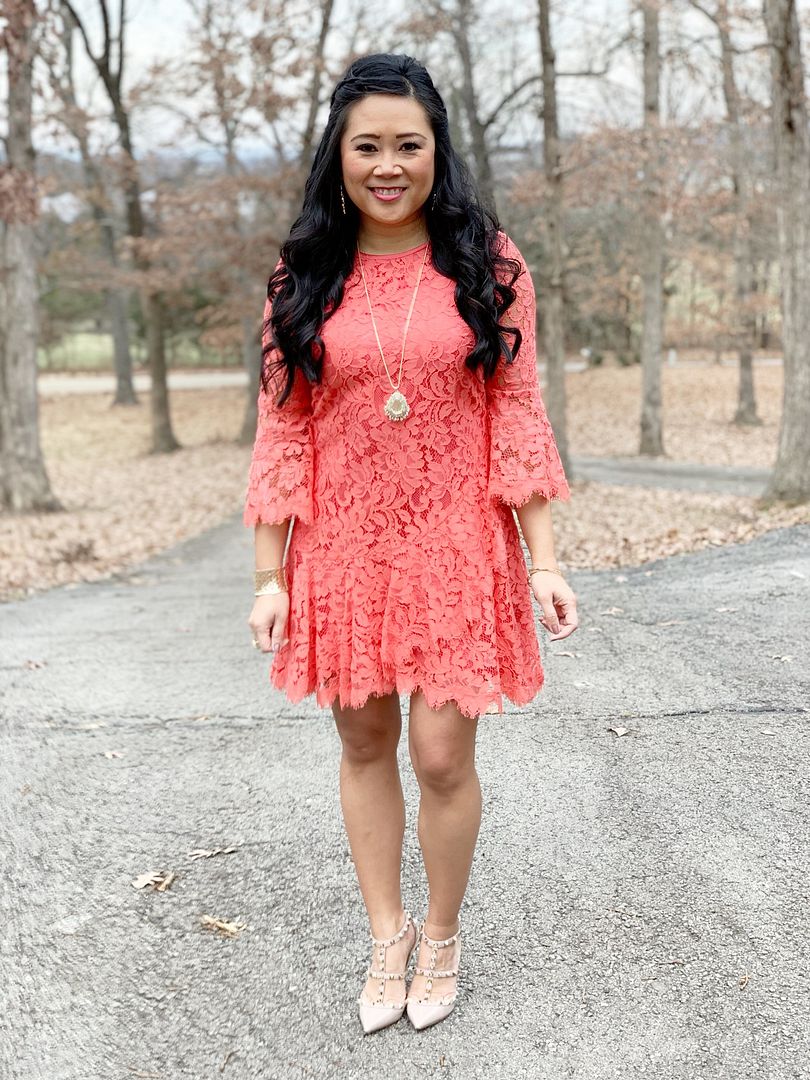 Honestly, I struggled with what to wear for this. Originally it was supposed to be outside, which was really throwing off my shoe game! They ended up moving everything indoors, so I turned to my old faithful nude-colored pumps. I'm not sure you guys realize (or would believe) how comfy these babies really are and they go with all the things. The straps make me not have to worry about them falling off my heels, and adding ball-of-foot pads truly makes my feet last all night in them, even if I'm standing and dancing! Coral isn't the most wintery of colors, but I figured the sleeves helped make this cold-weather appropriate.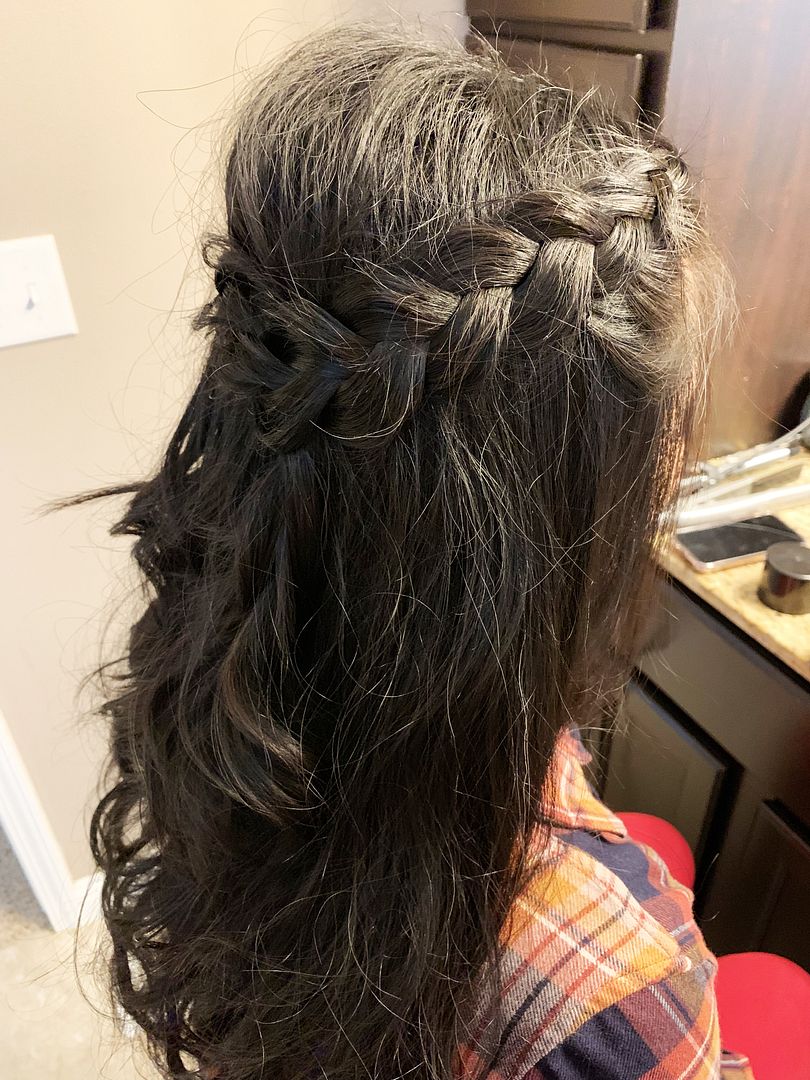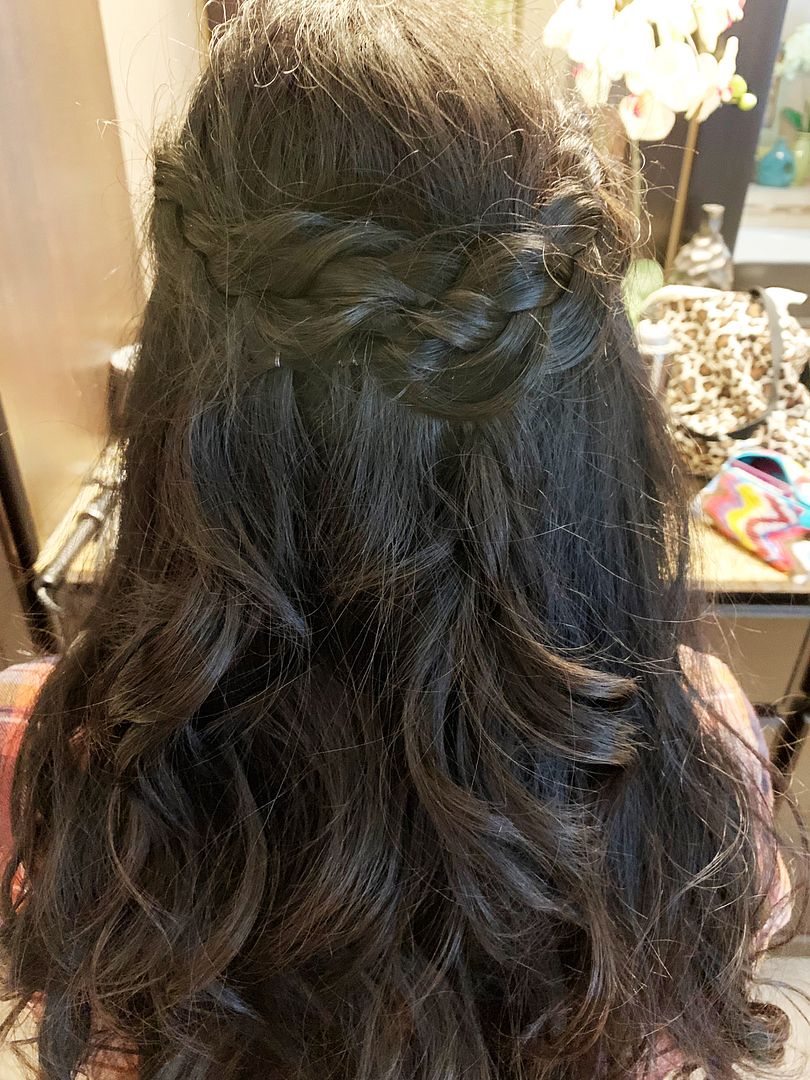 I tend to jump around and dance when I'm at weddings, which usually results in me being sweaty, so I like to have my hair out of my face. I didn't feel like doing my normal half-up poof. The wedding was at The Barn at Lone Eagle Landing, and that made me want braids! (We've also been binging Reign on Netflix, which makes me want to wear braids every day!!!)
My friend, Courtney, braids her own hair most days and I'm always so envious with how effortless she makes it look. I texted her this pin on Friday night and asked her if she could braid my hair like this. She did not hesitate telling me yes, and she definitely delivered exactly what I wanted! I showed up with my hair curled and crown teased, she did the rest in less than a half hour. Amazing!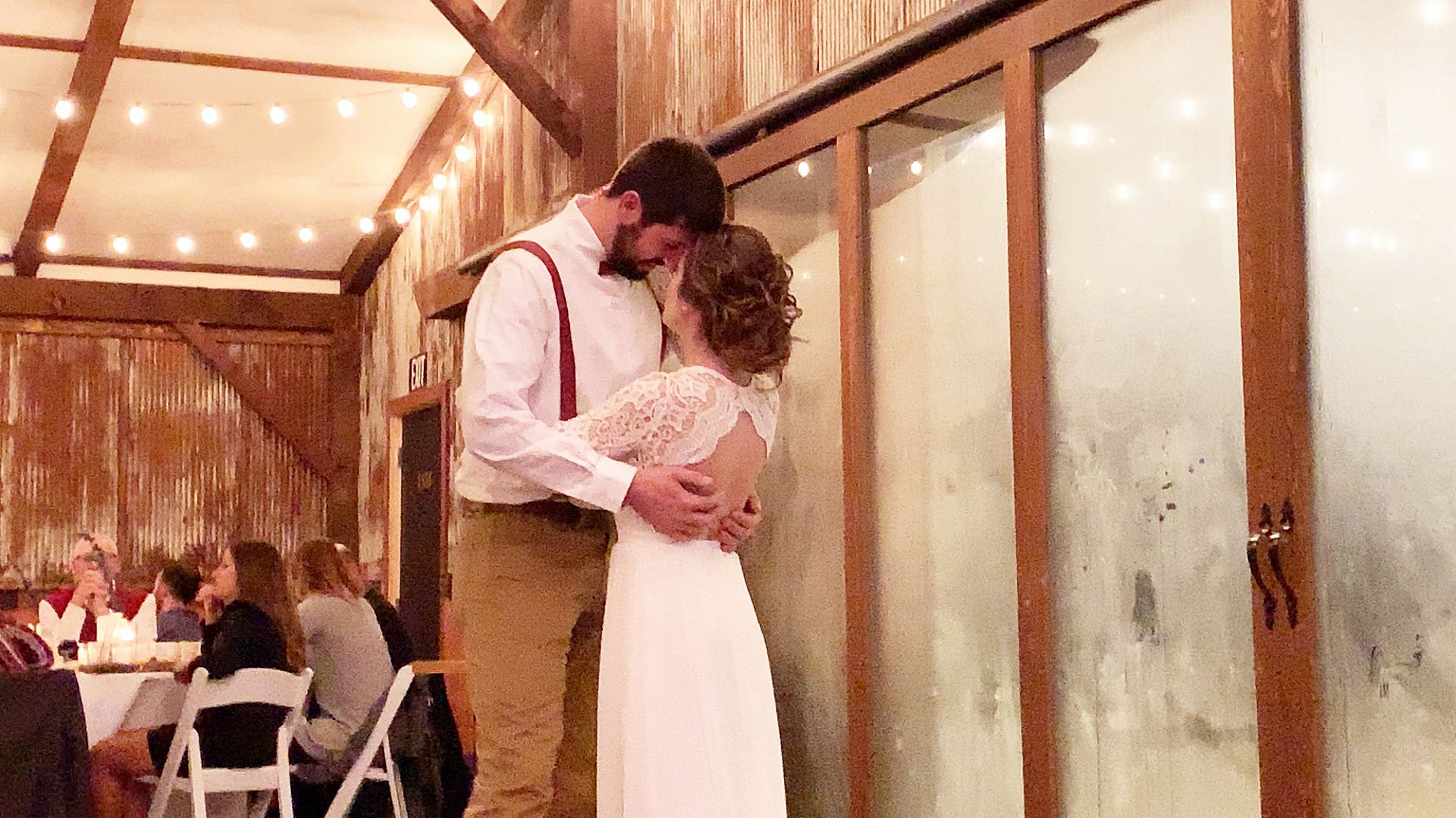 Oddly enough, I didn't go crazy taking photos like I usually do! The bride did ask me to video as much of the ceremony/reception as I could, so I took this screenshot from one of those videos. It was a perfect setting for this adorable couple.
Since the venue was an hour and a half away from our house, we found this cute little AirBNB to stay for the night that was 15-20 minutes away. It was perfect for us and one other couple!
A bit of a random pairing of topics for this post, but again, I can't focus on everything negative at the moment. It's also important to focus on the positives even if everything around us starts to feel very heavy.