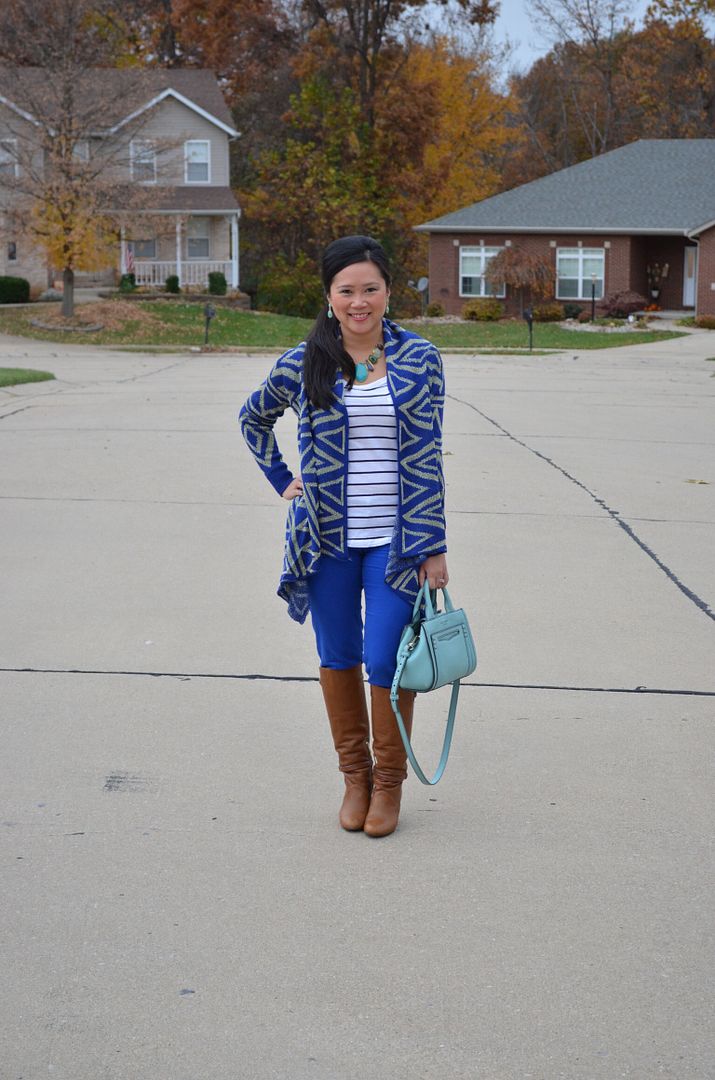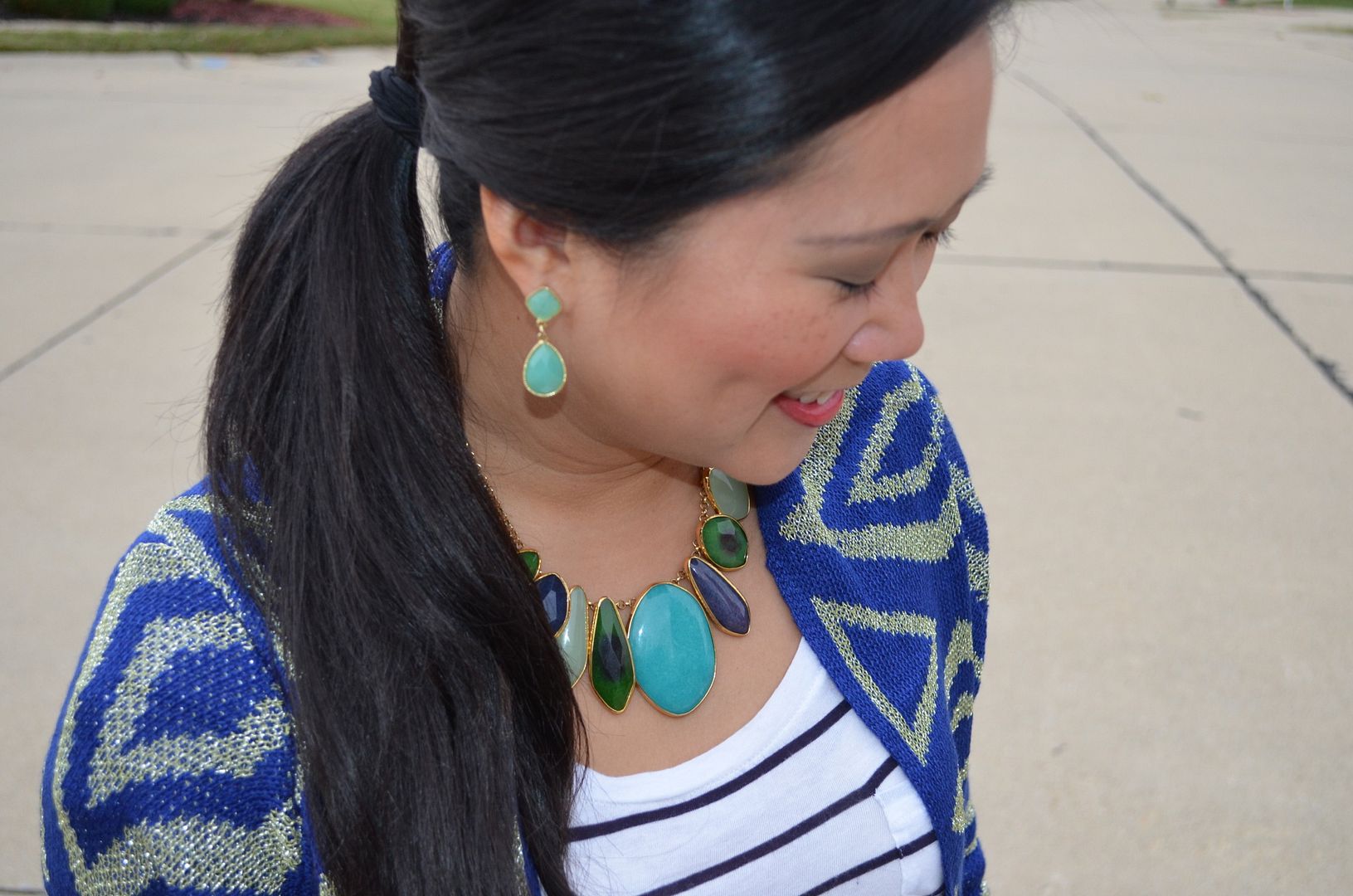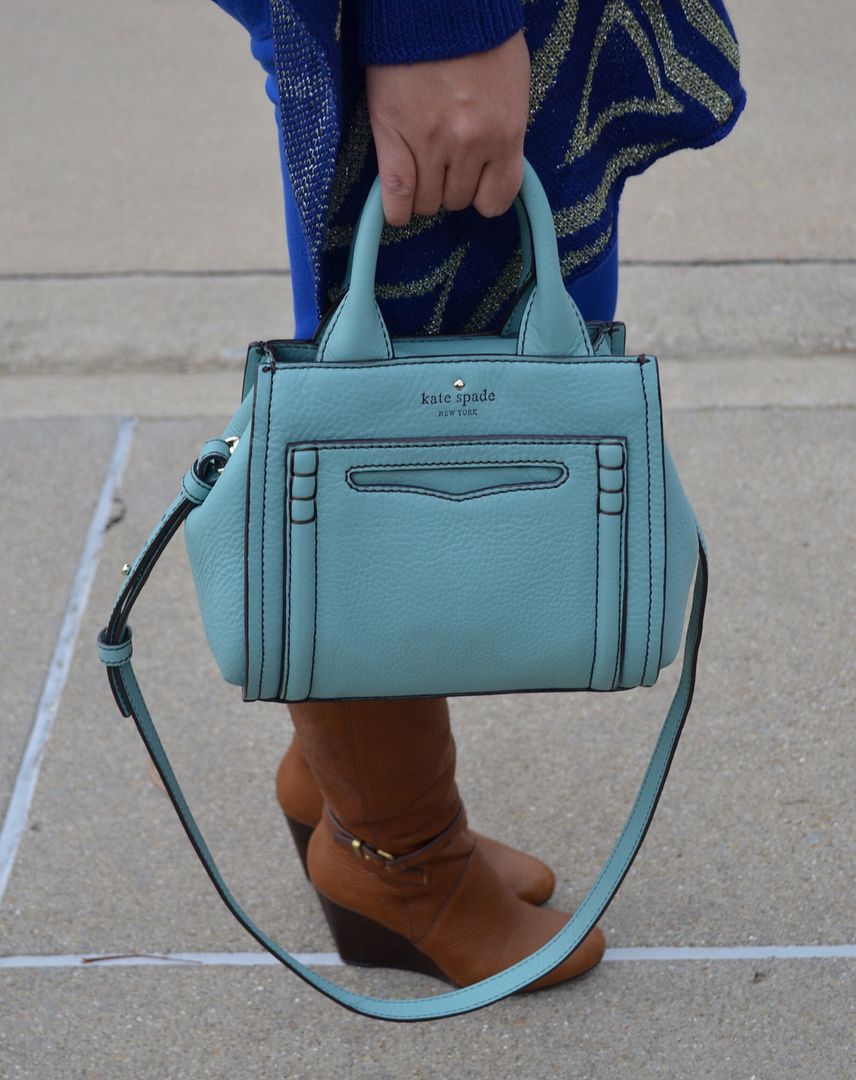 There was this black and white aztec print sweater from Anthropologie last season that was everywhere. I fought the urge to buy it then, and honestly, by the time I decided I needed it, it was no longer available. So, this cardi is my take on the Anthro sweater. I was hesitant about it at first because of the metallic thread - I feared I'd look Grandma Glam (no offense to grandmas, of course.) But, as it turned out, I loved the way it looked when I physically tried it on.
Clearly I am obsessed with cobalt because it's in my wardrobe everywhere. I'm not sure how many cobalt pieces is too much, but meh, I don't see my appetite for the color going away anytime soon.
Stay tuned later this week for a super fun announcement! I'm so excited, I just want to spill the news now!!! But I won't!! Must. Wait.