So, to answer your question, yes, I'm singing the Justin song in my head and no, the concert hasn't happened yet. It's 3 hours from now, but I just wanted to post the outfit photos now because I know I will be too tired from screaming and dancing to type this later! I started with these boots.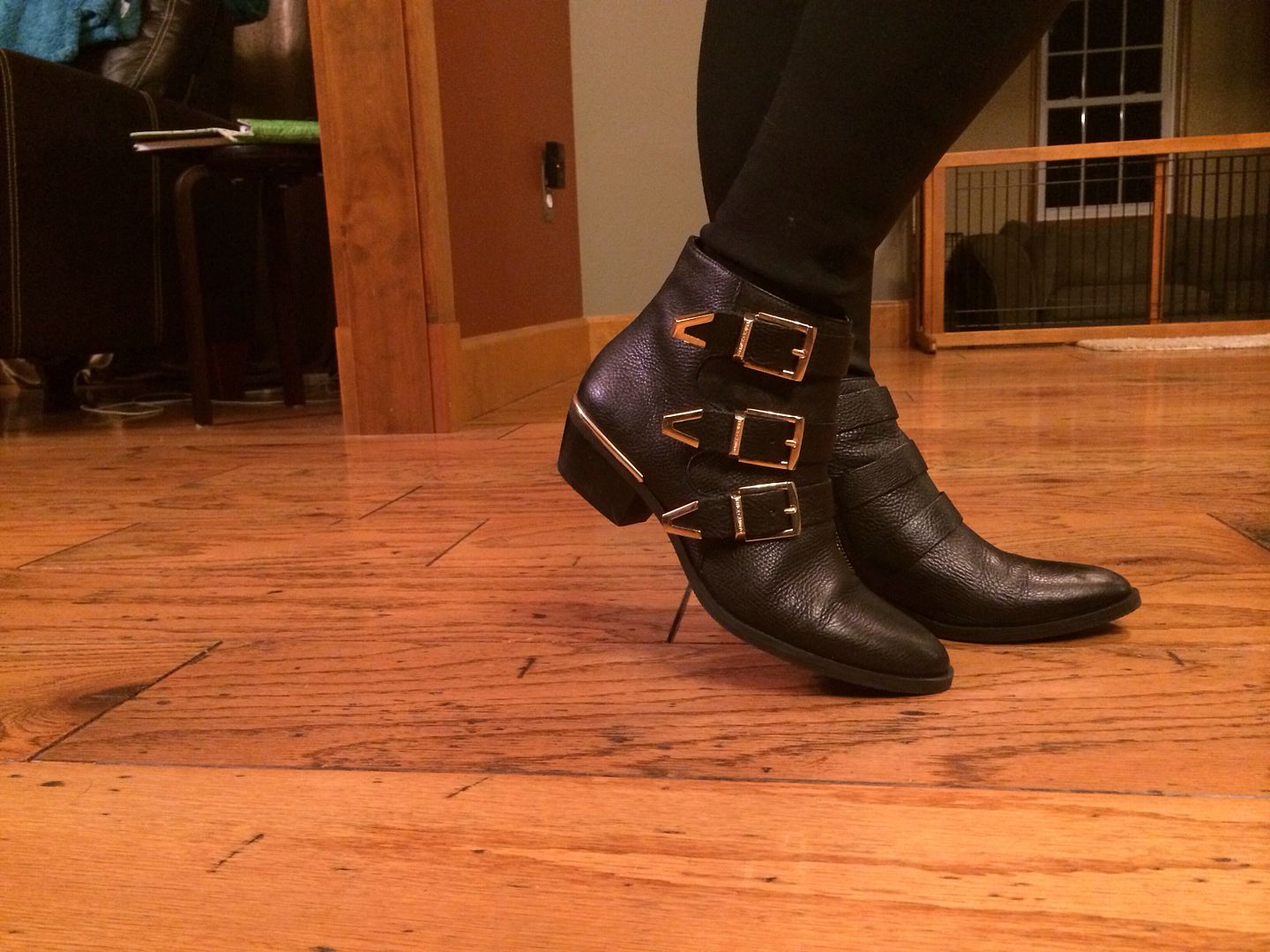 I wanted something special, but comfy enough to stand and dance and jump and walk in! And I don't know about you, but no matter who the artist is - I always gravitate to leather (or faux leather) and sequins for my concert attire. These scuba front leggings are perfect, but this sequin sweater wasn't *quite* long enough. I am a firm believer in covering your bits in leggings, so I layered the sweater over a lace trim cami - voila! What you can't tell about the cami is that it's not even on my shoulders. I have the cami straps hanging on my bra - hard to explain - but I was able to get it the length I needed, and you guys would have never known the difference! Sneaky!
OK, I gotta freshen up for dinner before the concert! If you hear that high pitched sound, that's me from the stadium tonight!