I think I've mentioned before that I'm the member of a style and beauty forum. Best group of girls ever, aside from you all, of course! We post our OOTD photos every day, and on Tuesdays, we do Pinspired outfits. Well, I have randomly committed myself to wearing sequins or glitter every day this week in preparation for my week off for Christmas, so I was trying to find some Pinspiration that included sequins, but I was at a loss. Then, at about 11pm last night, I read Jacqueline's blog post, and instantly fell in love with her outfit! I ran to my closet room, tried on a couple of plaid shirts with a couple of dot skirts, and voila! This is my pinterpretation!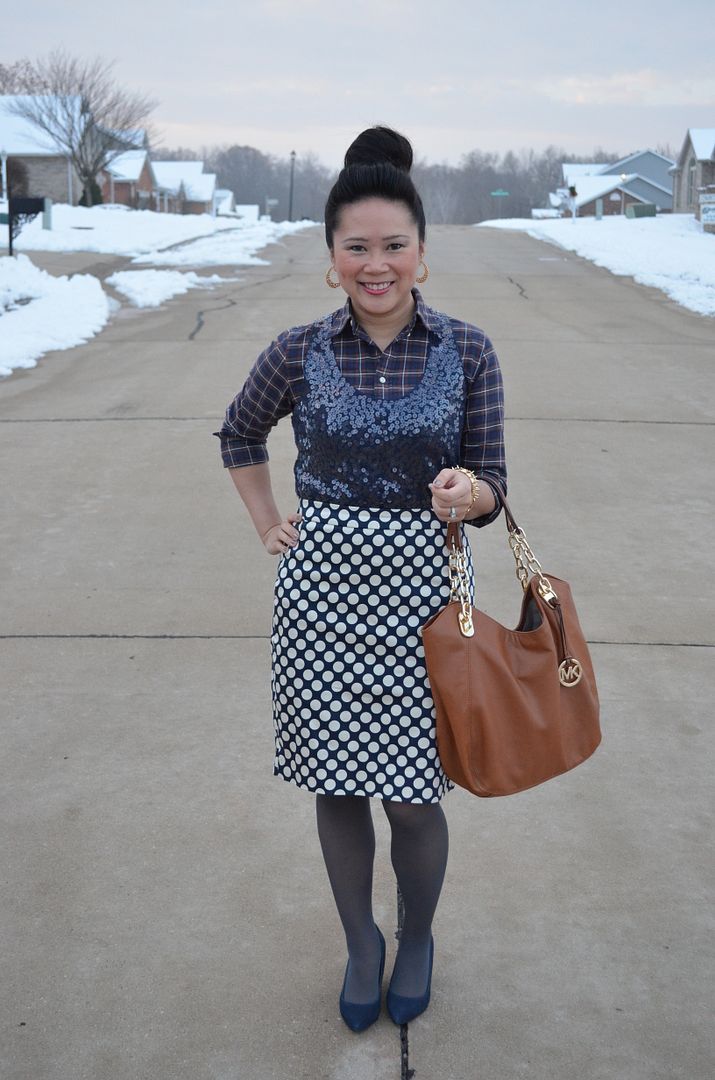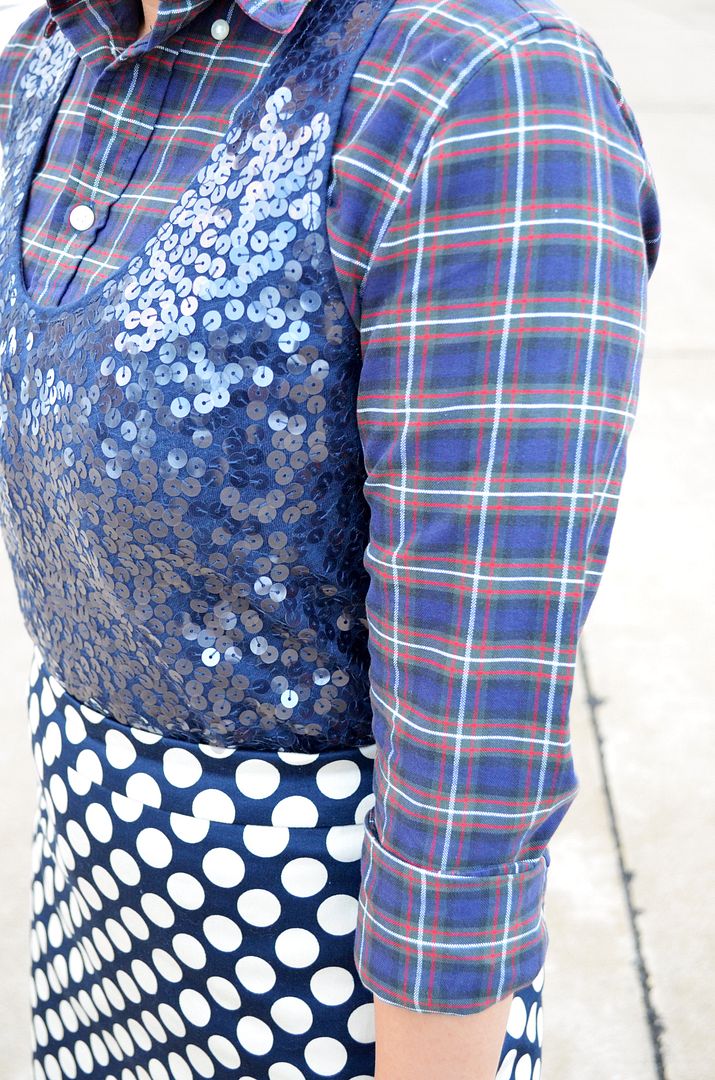 I've been accused before of not repeating outfits. Or people will say "I've never seen you wear *that* before!" I do admit to trying not to repeat an outfit in its entirety unless I can't remember the last time I wore it, or only if it's a completely different audience. But otherwise I really just like to remix as much as possible. Reading and writing about remixing is probably my favorite thing about blogging. I love proving the versatility of something, and I also love pushing my creativity, so to speak. I admit whole heartedly that I stole Jacqueline's look today, but I thought it would be fun to break down this outfit and point you to other ways I have worn these pieces.
Clockwise from top left: 1 | 2 | 3 | 4
Also - awhile ago I did a remix post just on this plaid shirt alone - read it
here
. It's seriously the most perfect starting point for so many outfits. Next to my chambray, I easily reach for this top the most.