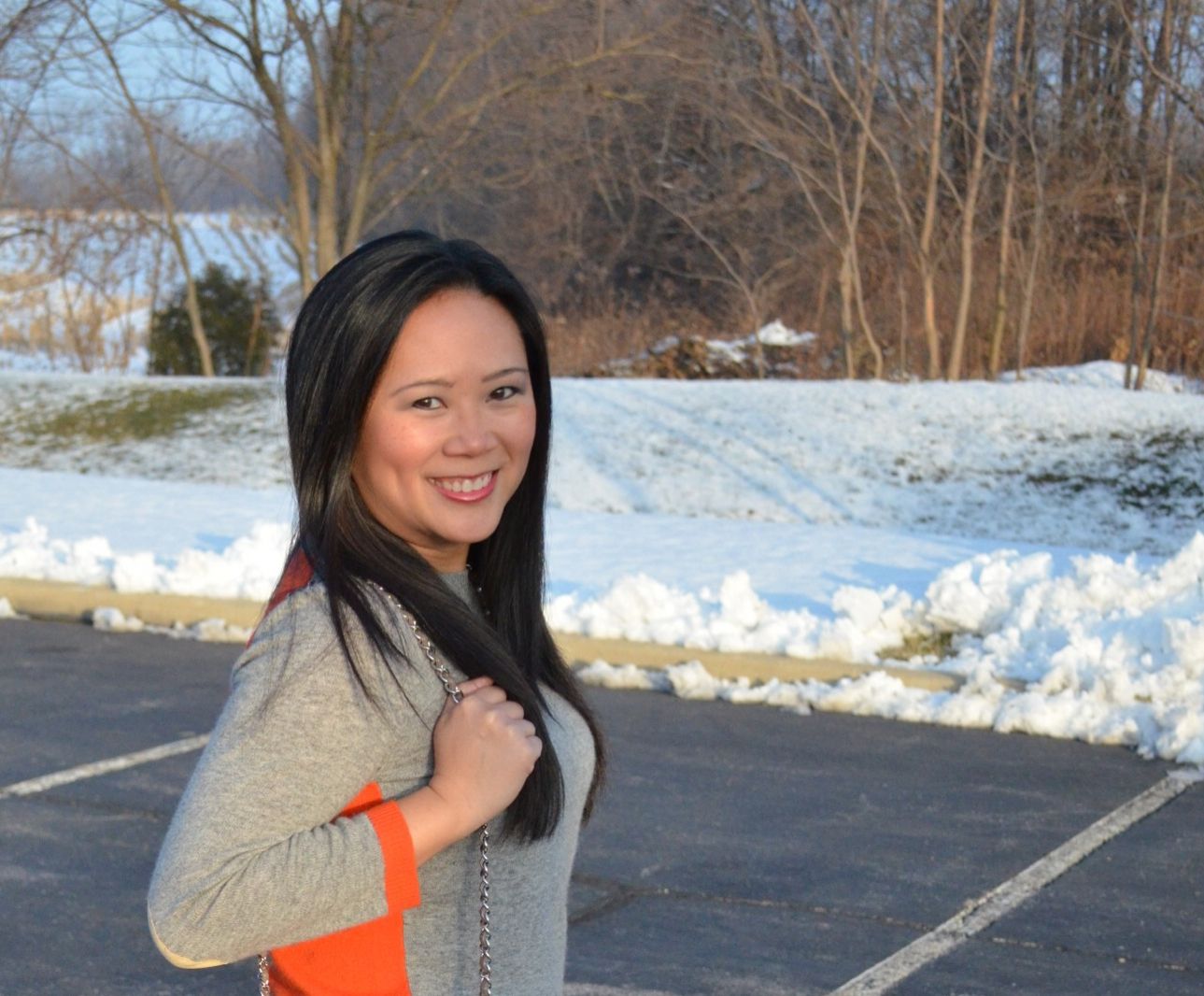 The most time consuming part of blogging isn't picking out the outfits or taking photos or even writing the posts. What takes me the absolute longest is finding dupes for the items I'm wearing that I either can't find online anymore or are past seasons. As I was trying to link to something similar for the pieces in this outfit, I realized that sometimes splurging is worth it.
This sweater I fell in love with instantly. It's cashmere for one. It's color block for two. AND it has elbow patches? Shut up! But, of course, it was full price, at the start of last season, and nowhere near getting marked down. I hemmed and hawed about it for a little while, then decided to just bite the bullet and buy it. And honestly, it's probably my most favorite sweater I own. I was a little disheartened when JCrew made a Factory version of it, but seeing as though it's now sold out, I still have no regrets for paying full price back in the day. Especially since I've been enjoying it for almost 15 months now and I don't see this leaving my wardrobe anytime soon.
The wedges. I did a whole Shoesday post about them back in the day here if you want to see more detailed photos. You have no idea how much I agonized overnight about these shoes. About the size, about the price (even at the mark down price)… but do you ever get that feeling that you will just regret it if you don't buy something? After searching the web back then as well as tonight and finding nothing quite like them, I know I would have regretted passing on these. The suggestions I found were good dupes, but these are just perfect. And sometimes it's ok (as long as you can still pay your bills and feed yourself!) to pay for that perfect piece.
Today I'm linking up with Erin and Laura. Each Tuesday they host the Trend Spin linkup, and last week's feature trend was the statement necklace. My look from last week's Holiday Style Linkup was picked as one of their favorites, and I am just SO excited and flattered! Please be sure to visit their blogs to check it out and say hello! And join the linkup while you're at it!
Speaking of linkups - the Holiday Travel theme is now live as of yesterday! Feel free to join the party whether you have a holiday travel post to share or not! The more, the merrier!