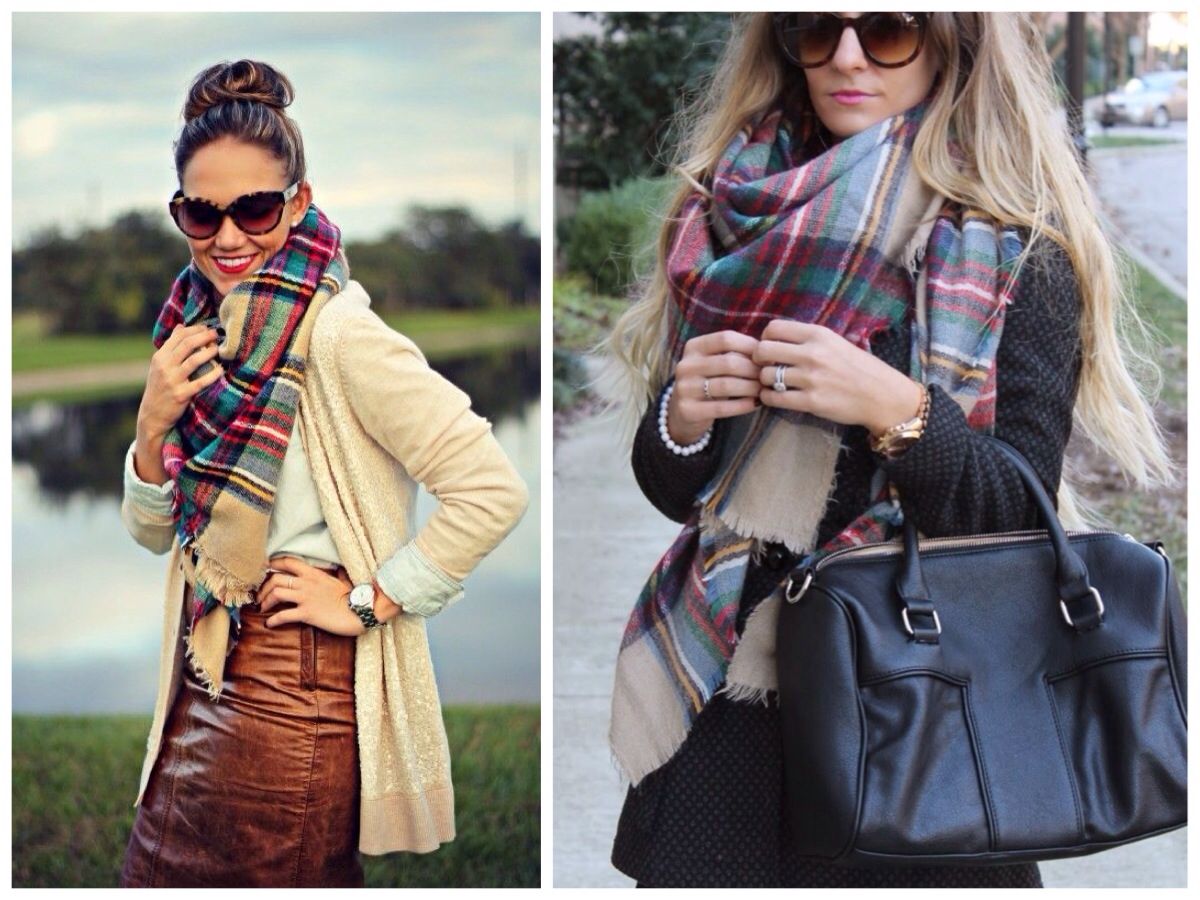 I've always loved plaid, but lately I've been obsessing over it. Specifically this scarf from Zara. There are things that blow up in the blogosphere, which for whatever reason, ends up leaving me with an aversion to that item, but not this time. I discovered this Zara scarf too late - it had already been sold out online and in stores, apparently due to the saturation of this scarf in Blogland. I had spies scour their local Zara stores, but the story was much of the same - sold out. And of course, eBay sellers are exploiting its popularity - just try to do a search for it, will ya? I'm pretty sure it retails for around $30, and the bids on eBay approach the $200 mark. I mean, I love you, scarf, but not that much. I was very excited when one of my friends texted me this pic from H&M.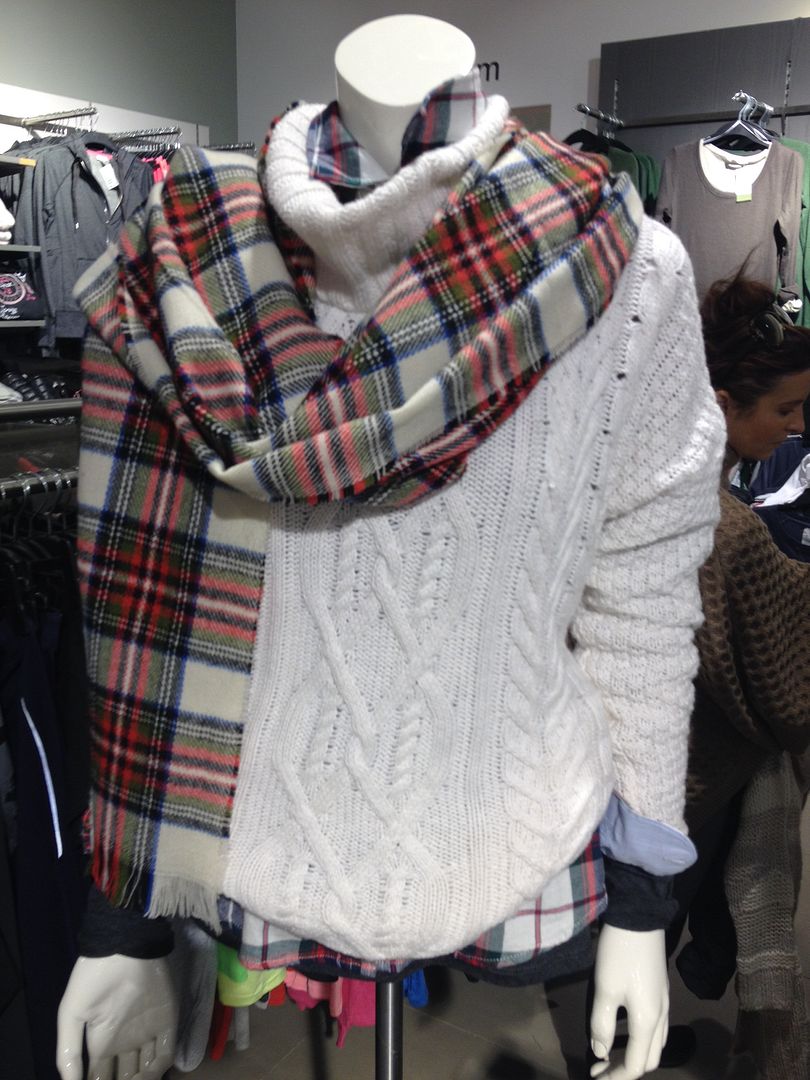 It definitely had promise! More of a cream background than a camel, but that was okay by me. The scale and colors of the plaid were perfect. The one thing that I liked about the Zara scarf was how big it was! But at the same time, I've heard it truly is like a blanket, and worried that it would swallow me. So, I was definitely looking for something that was wider than a traditional scarf, but not blanket sized! This one. Is. Perfect.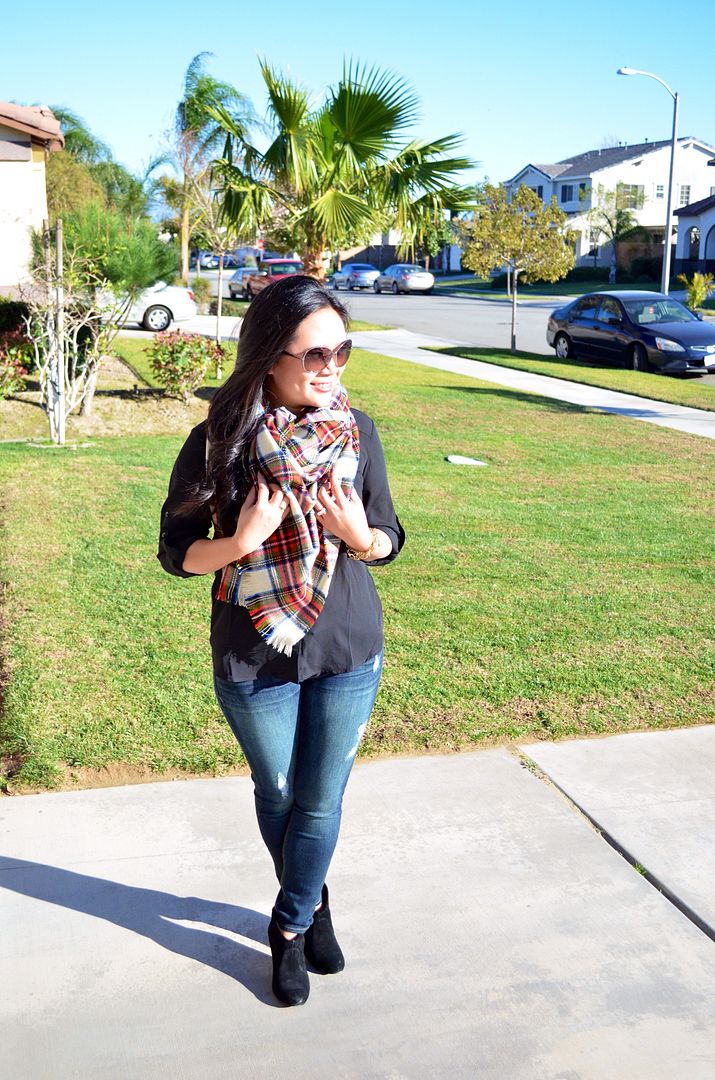 I was able to achieve the blanket affect by tying the scarf like this. I don't know about you, but I love learning new ways to tie scarves. This one is a no brainer, not sure why I've never thought to do it like this before! Oh, and did I mention this H&M scarf retails for $12.95. Win win win win win.