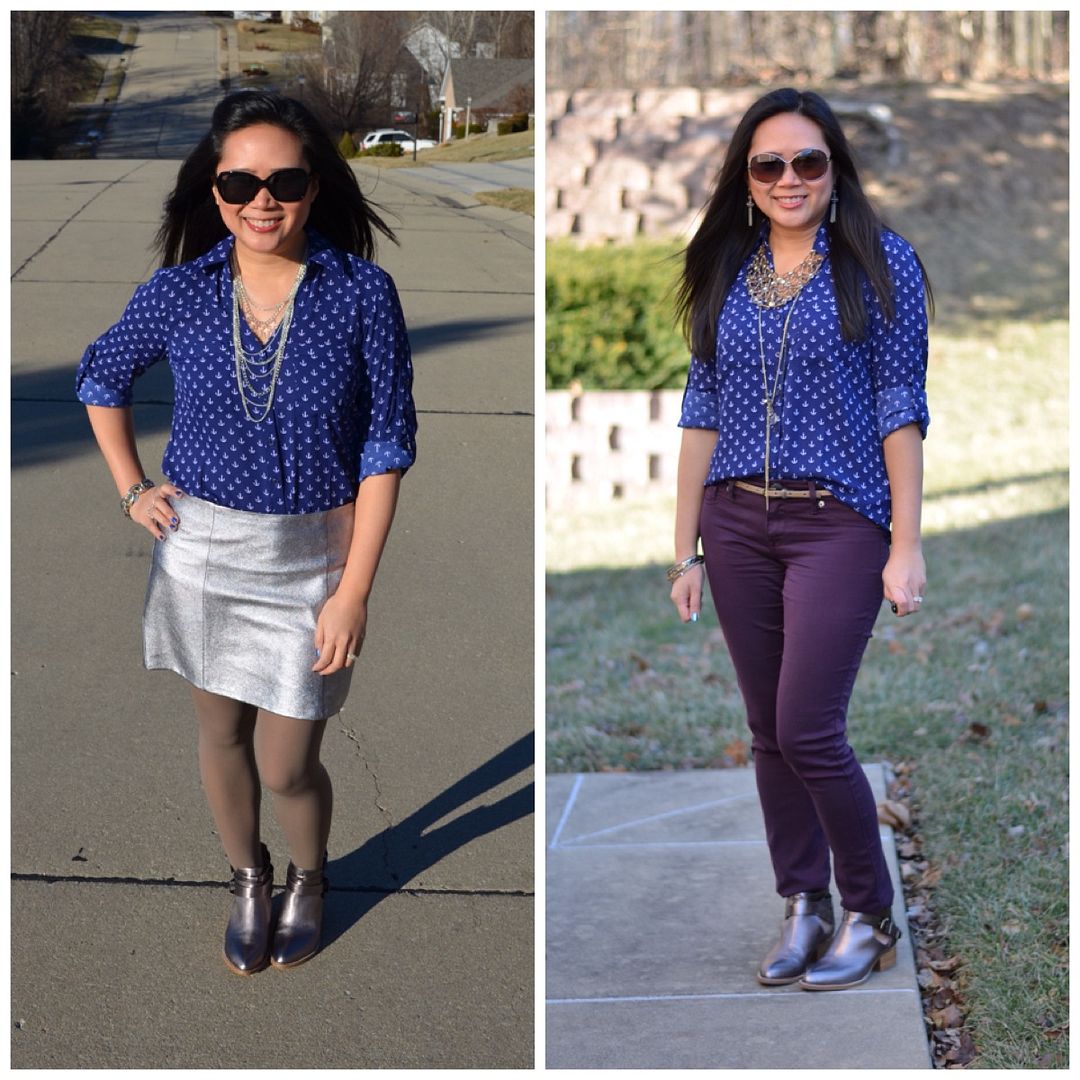 I've been wanting to wear this anchor shirt for awhile! I originally planned to wear it with this metallic skirt and my new metallic booties. I got dressed, even went through the motions of taking photos. But once I saw all the photos on my iPad, I decided the outfit needed some adjustments. These booties with the metallic skirt was a bit much. And the taupe tights were reading too much like pantyhose! *shivers*
Since the booties have a purplish undertone, I knew they'd be perfect with my plum skinnies. And since I was nixing the silver skirt, I decided to switch out the silver multi-strand necklace with a couple of different ones worn layered. I definitely feel more comfortable and satisfied with this new ensemble.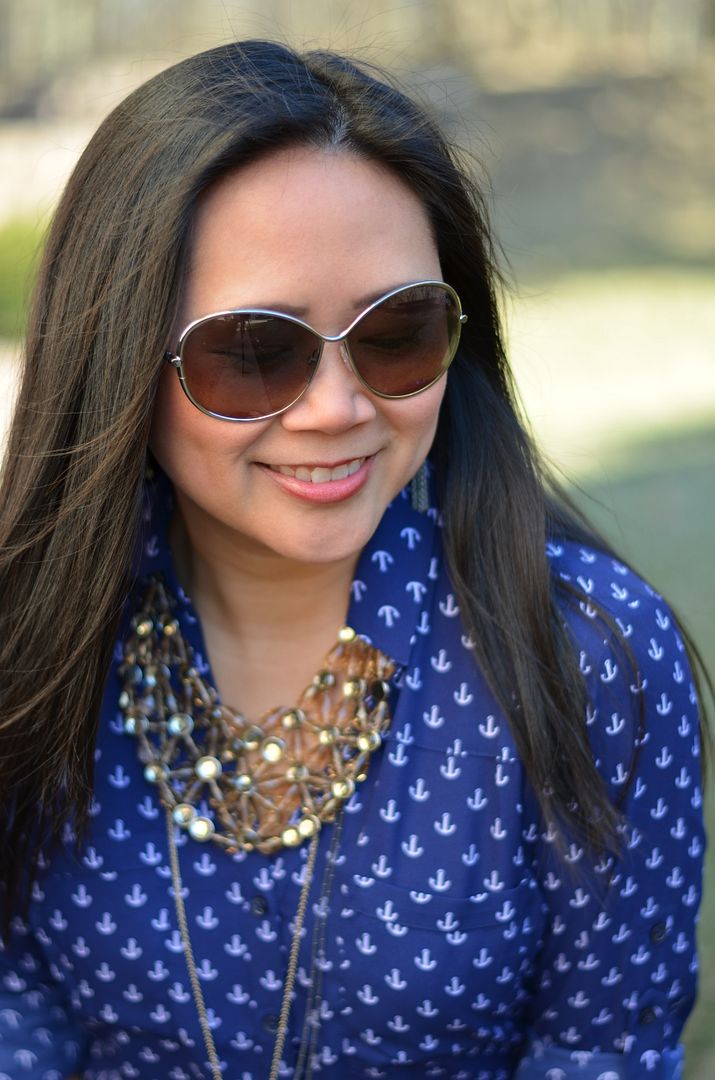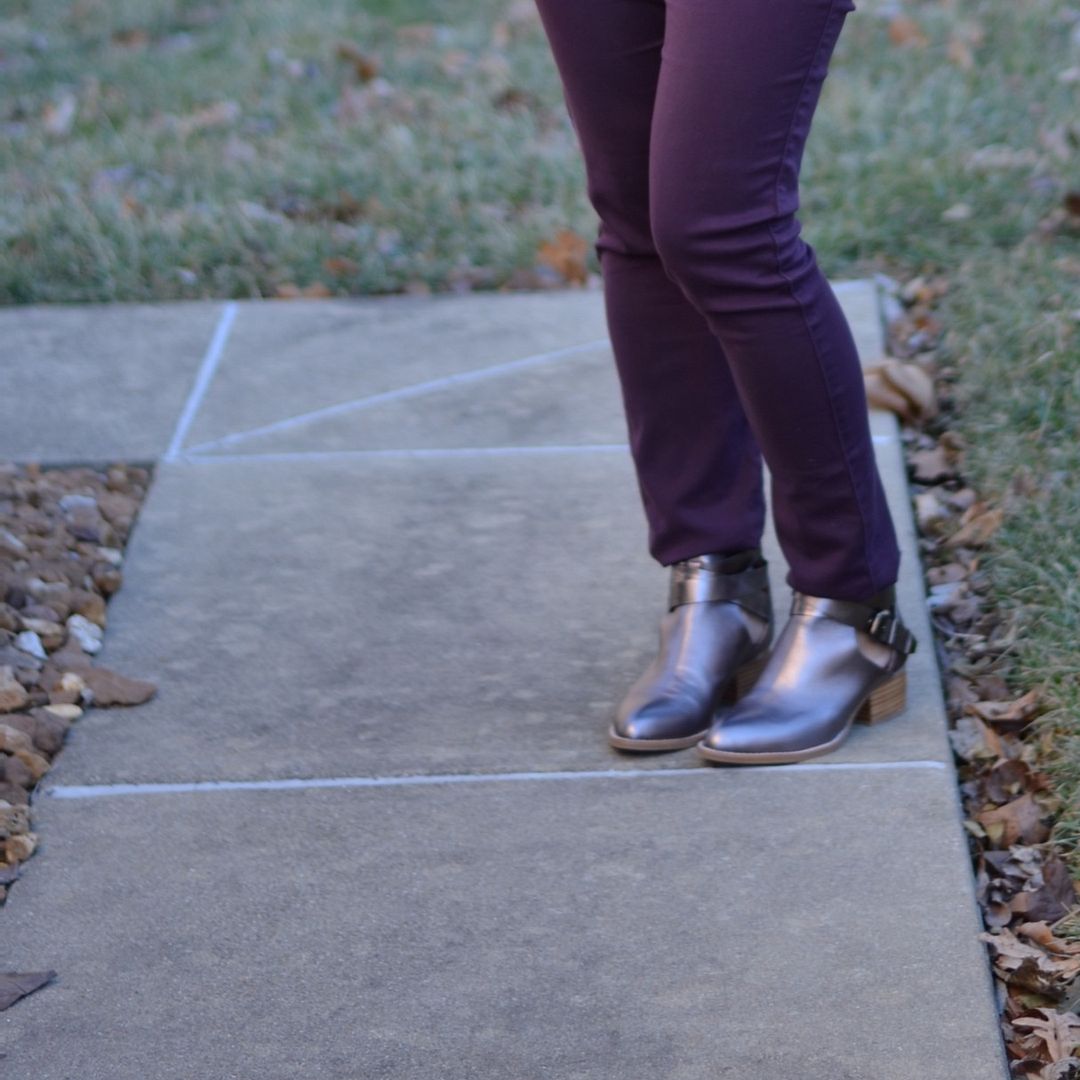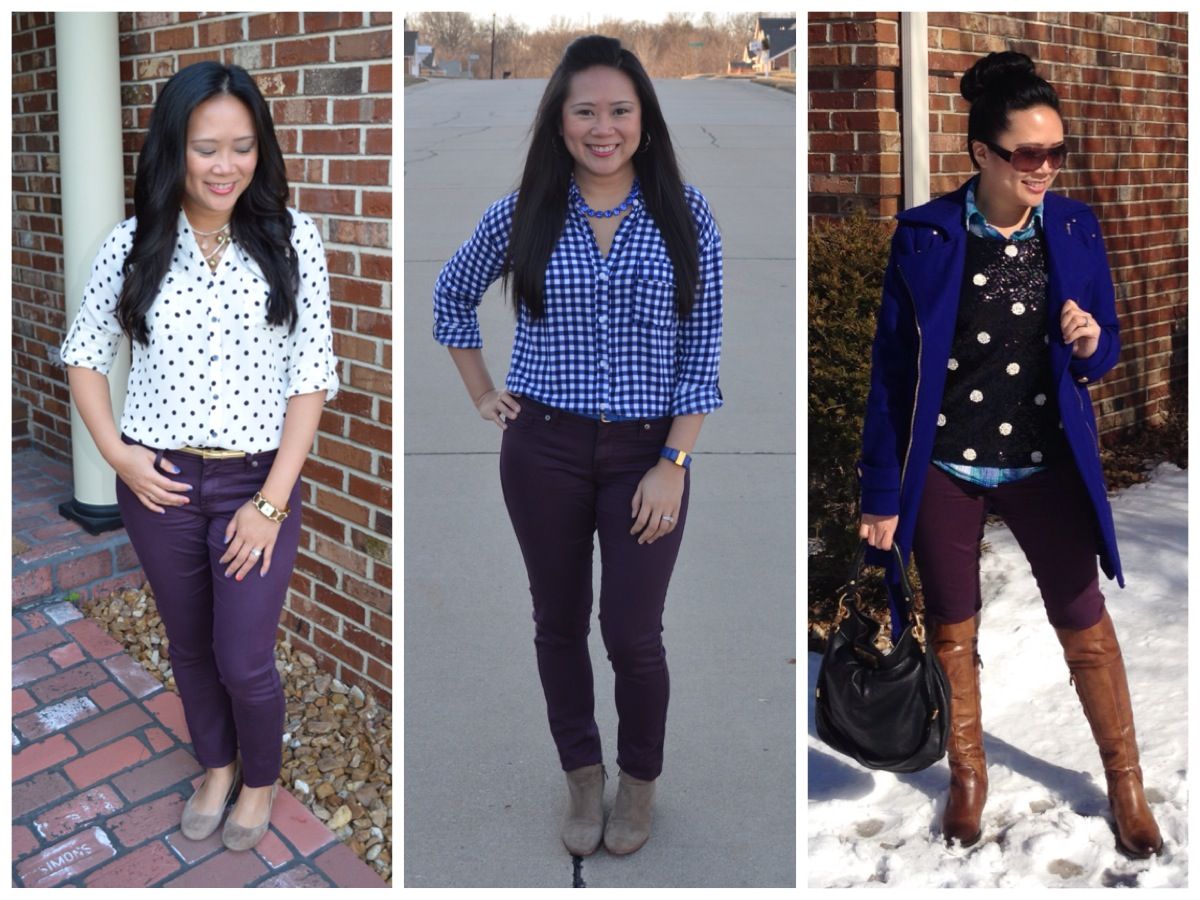 In terms of other adjustments - you may or may not have noticed, but as a one-year present to my blog, I finally took the plunge and bought my own domain. So, you can now find me at morepiecesofme.com! My blogspot address will re-direct to my domain, so this is really a seamless change for you readers. Such a small detail, but makes me quite happy. And then on top of this, I also bought a new 50mm lens. I can't believe I waited this long to buy one. Seriously. Such a huge difference, and I'm excited to experiment more with it! Finally, as you can see from these photos, I've been practicing using a camera remote. The husband was out of town, so I took these photos all by myself! I need to try the 2 second delay function so that my hand isn't in an awkward position. But, for my first go, I was pretty pleased with myself!

SHOP THE LOOK: