I really try to have my outfit picked out for the next day before I lay down to go to sleep. I try. Because when I don't put any thought into it at all, it usually results in me being late (later) to work. Normally I have a piece in mind that I want to wear and it's just a matter of figuring out what I'd like to wear with it. I bought this baseball jacket from Express and I love it! But I couldn't stop picturing it with leather pants or my leather skater skirt. I feel like I've been over-doing it with my faux leather stuff, so I was trying not avoid it for this particular outfit. And that's where my search began.
I did a search on Pinterest for "baseball jacket outfits" but wasn't really finding much to grab from. Then, I just ended up doing a google image search of the same key words and found this image. A-ha! Not sure why I didn't think of pairing it with olive skinnies. Totally makes sense. As I was playing with the outfit in Polyvore, mentally scanning my closet room, I decided against a graphic tee, for the mere fact that I honestly don't have too many. I also figured that if I went with the solid black tee, I could add some wow with my leopard booties. And then the red interior of my booties inspired me to use my red cross body, which I hadn't used yet since I treated myself to it on Black Friday!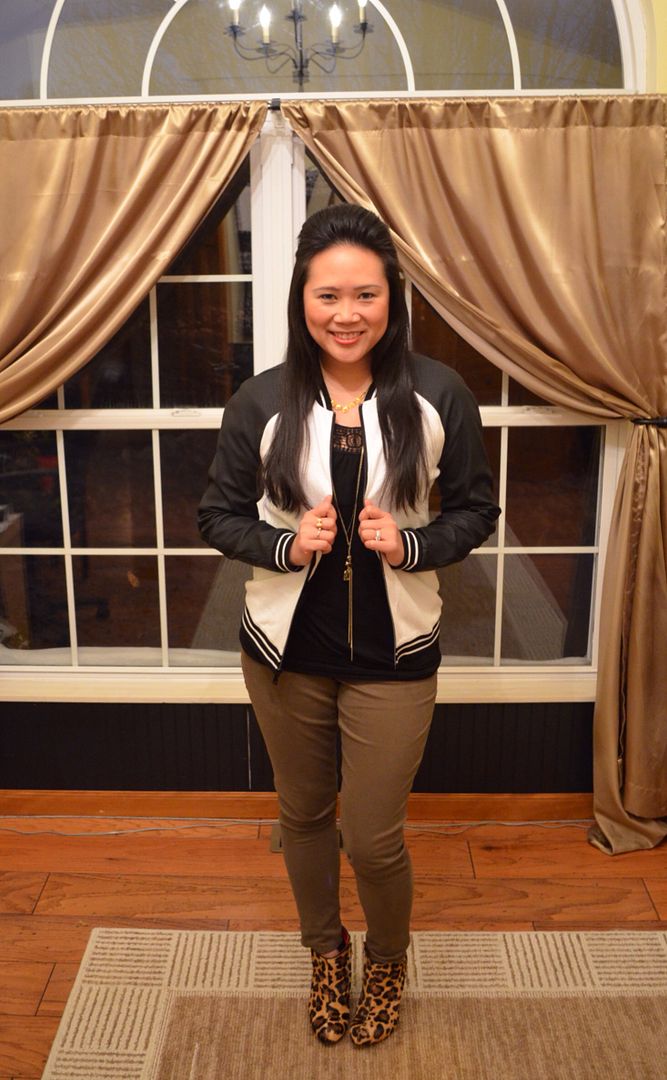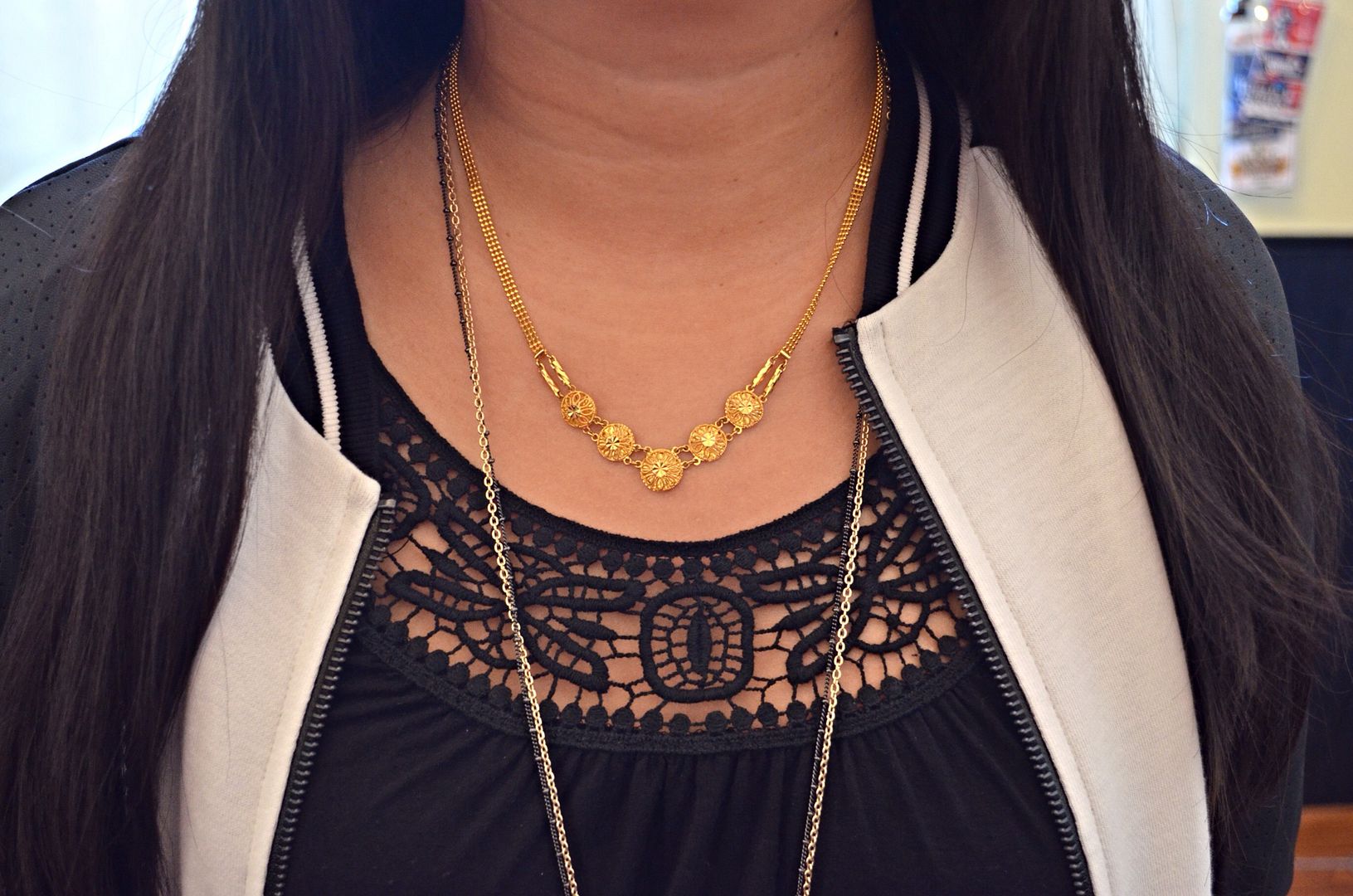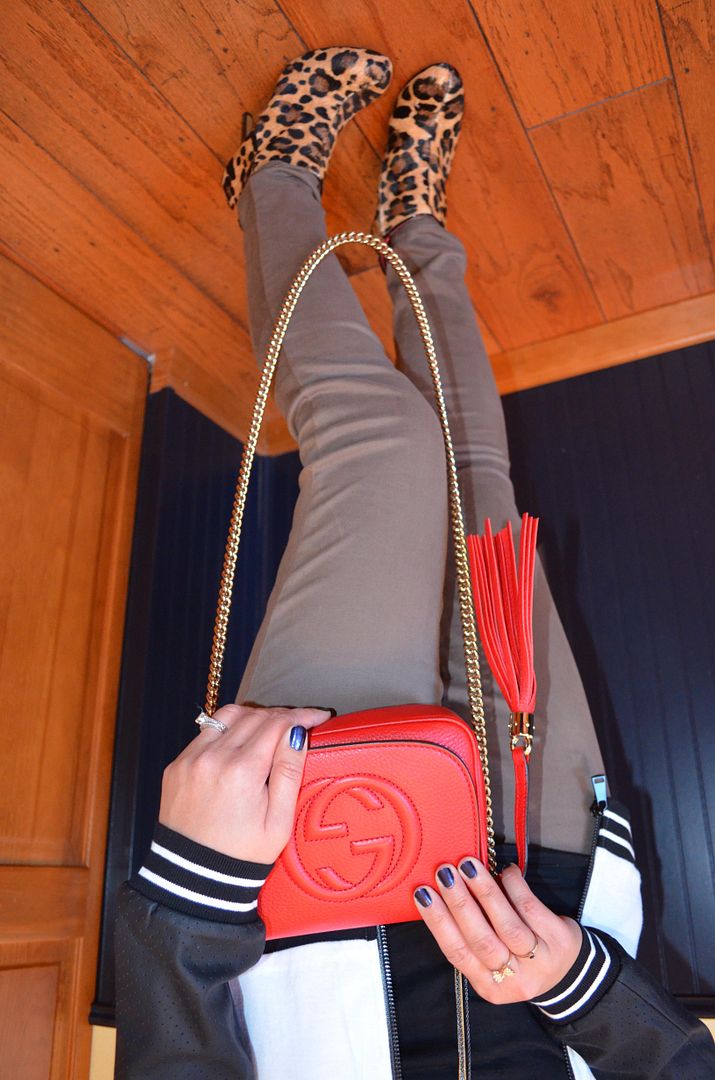 Unfortunately you guys get indoor photos today because the streets are still caked with a layer of snow, which really has turned into ice at this point. I'm thankful that we got to and from work ok, and am hoping for a less stressful commute tomorrow!
I won't say I never come up with outfits without the need for inspiration, because I definitely do. But in an effort to "shop my closet" as people like to say, seeking out inspiration is the best way to make your closet instantly bountiful! And how did we survive before the internet? I remember keeping a binder of pages from magazines of outfits I liked. Now there's an app for that.
What about you? How do you plan your outfits? And do you plan them the night before?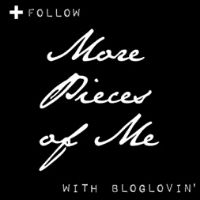 Linking up for: What I Wore Wednesday, Random Wednesday, The Hump Day Blog Hop, I Feel Pretty, Whatcha Wearin Wednesday