I love this Free People dress. The last time you saw it was way back in June when I took the minimalist approach to styling it.
I think I love dresses in the winter even more than I do in the summer. The layering possibilities are so endless, and it's just nice to be able to break up the monotony of wearing pants all winter. I feel like I get on a mundane cycle of leggings, denim skinnies, and repeat.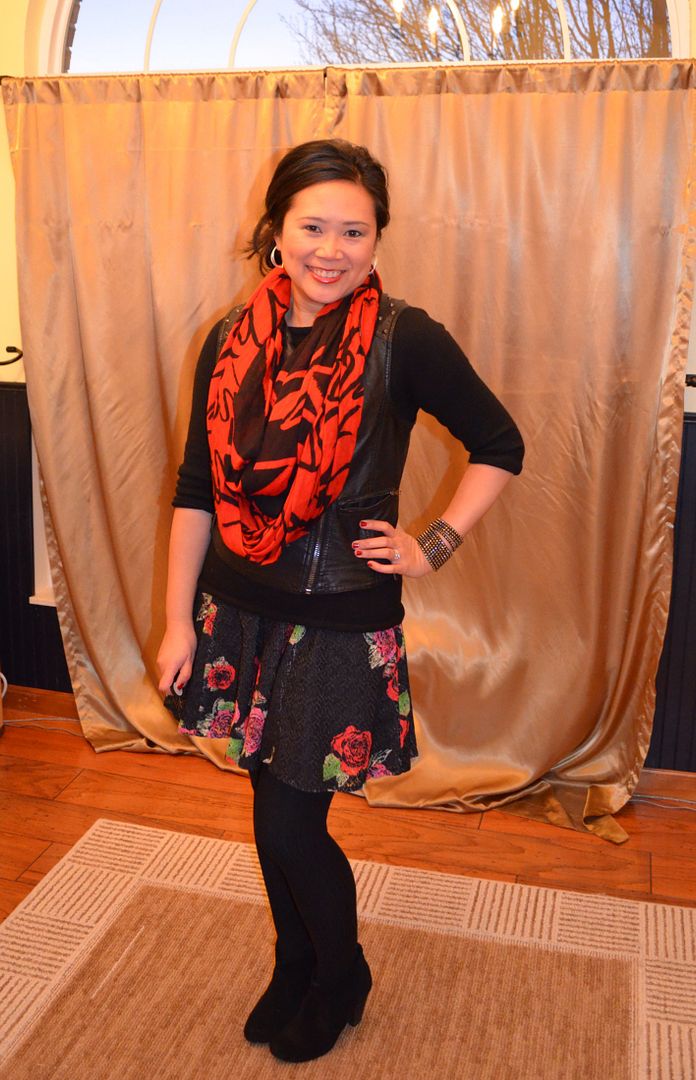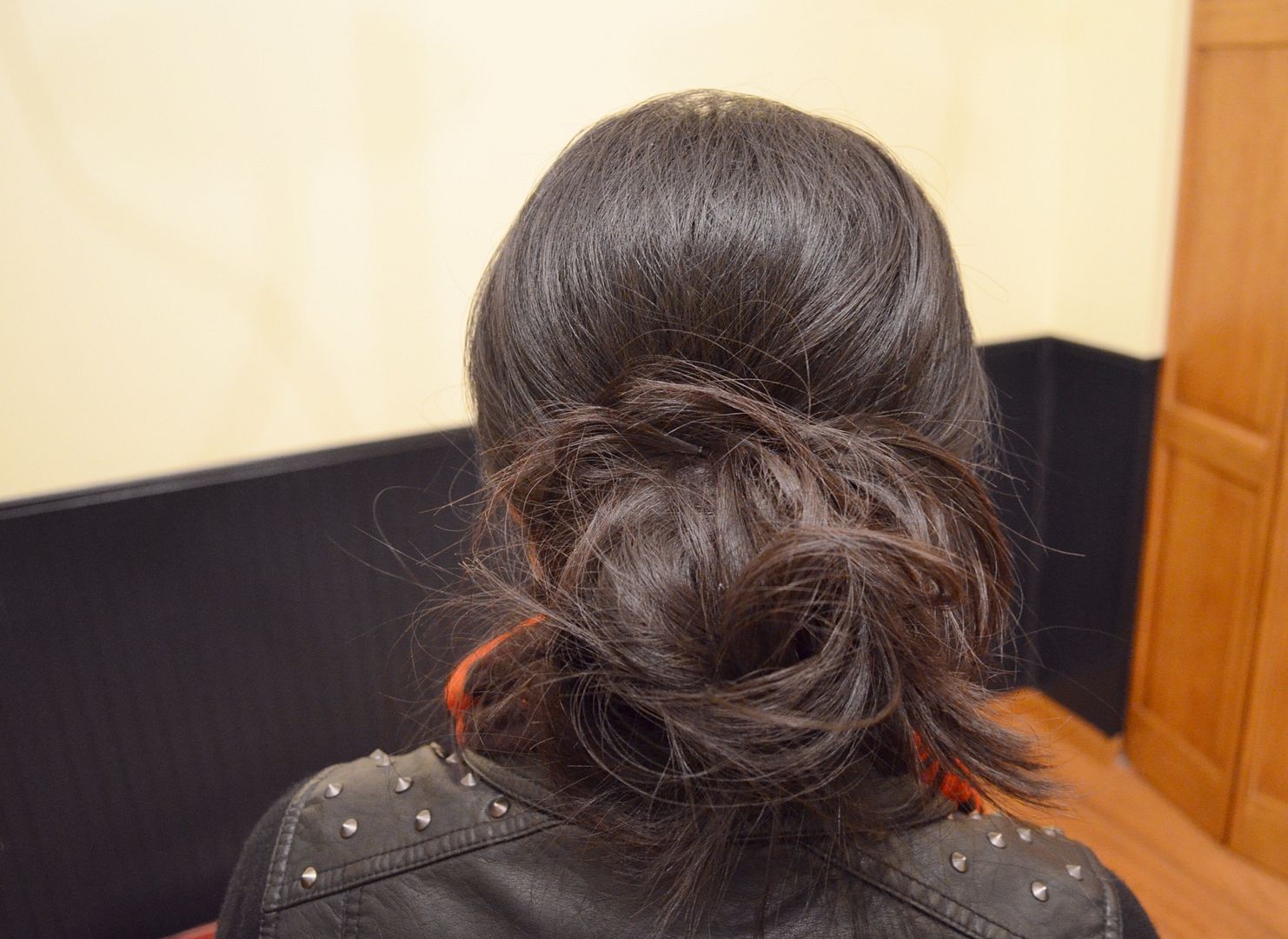 BTW, I was obsessed with my messy chignon today! I loved the way it came out, and it amazes me every time I do this hairstyle. I did it the same way I discussed in this tutorial - the only difference is that I did it with "second day hair" instead of freshly washed. I sprayed all over with Not Your Mother's Beach Babe Sea Salt Spray and teased it a bit before I started pinning it. The spray and teasing helped make it look messier and fuller.
I started building the outfit last night knowing I wanted to throw on this cashmere pullover sweater for warmth. It was in the teens today!! I put the scarf on and was about to see how my moto jacket looked over this, but then I remembered this faux leather vest! Perfect! The same look of my moto-jacket, but temperature friendly to wear indoors. You can't go wrong with (faux) leather and lace!