Today I'm doing my first ever style collaboration with the beautiful and stylish Jenna over at Sincerely Jenna Marie! You may remember her from my Pinspiration post a little bit ago. After further reconnaissance, we realized we both had these awesome brocade leggings (originally worn here.) Naturally we decided to do a collabo, and the rest is history!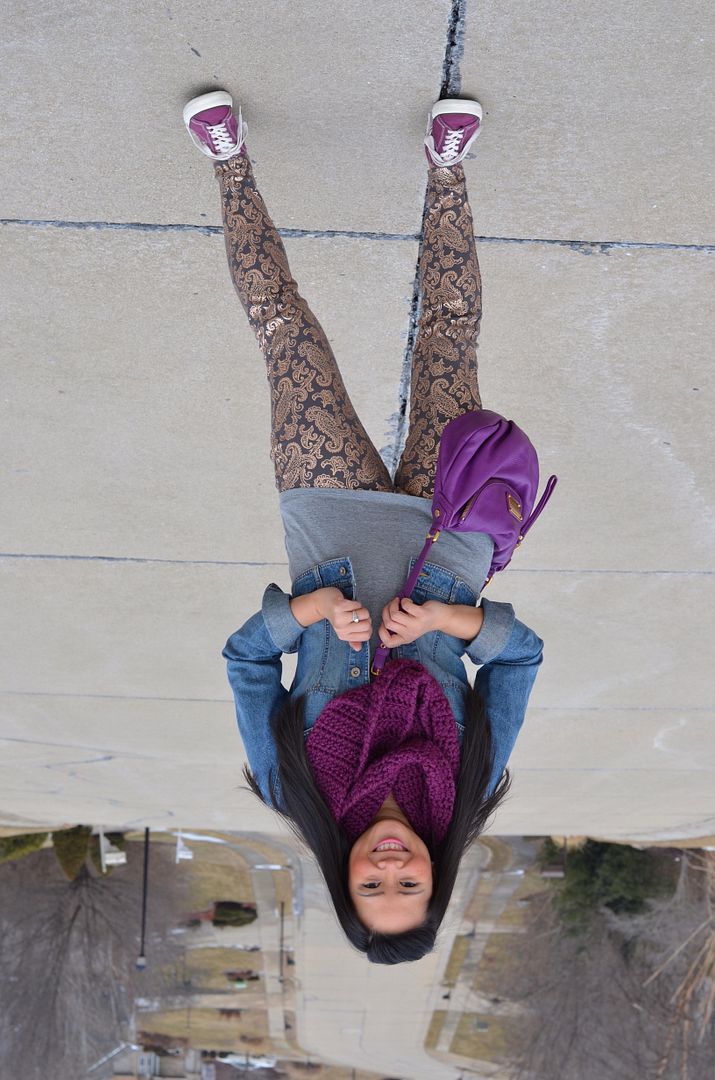 Since my original look was a bit dressier with bling and heels, I wanted to dress them down this time around. This was supposed to be my travel outfit for San Antonio last weekend, but since that trip ended up getting canceled, it was a no brainer to pack away for today coming home from a work trip. I didn't have to go into the office today, basically just had to hang out at the airport -- so, this fun pattern and color combo kept me going!
Hope you enjoyed this little collaboration to end your week! Please be sure to hop on over to see Jenna if you haven't already!

SHOP THE LOOK: