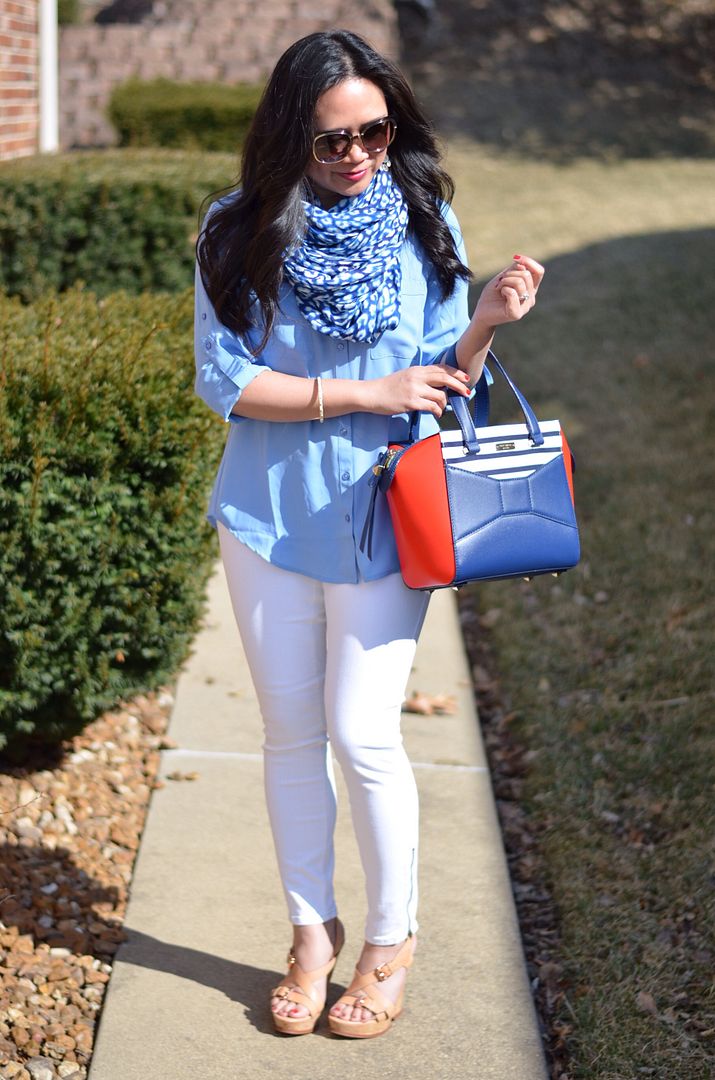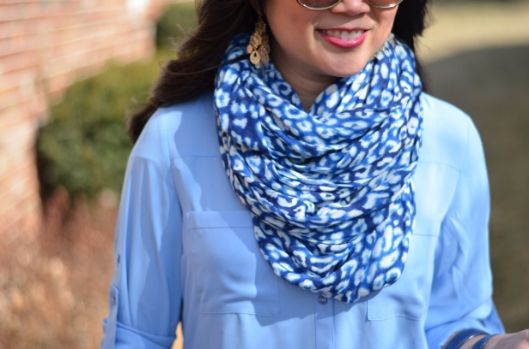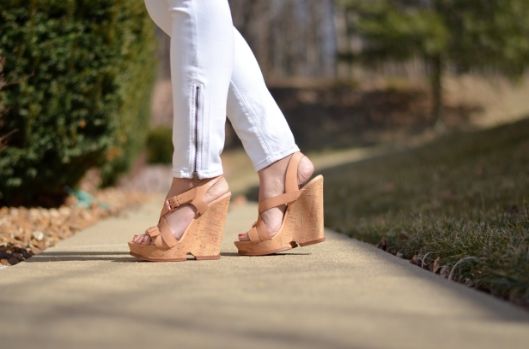 You guys. I freaking love this bag. I love it! I've been coveting the Beau in every color as soon as it was released. But, I needed another bag like I needed a hole in my head, especially at regular price. So I have just been silently envying everyone carrying theirs around like it's no big deal.
You can imagine my delight when I walked into the Kate Spade store in Gardens Mall down in Florida, and saw a sign saying "up to 50% off" over a clothing rack, but next to a few different Beau bags. I let out an audible gasp and immediately asked the SA if that included the Beau. Yep - sure did! The red/pink, blush, and this "French navy" were 40% off. 40%!!!! From there it was just a matter of picking what size and color I wanted! This one is the smaller one - I tried the larger one on and it just felt overpowering to me. This size is still extremely roomy, but can double as an everyday bag vs. solely as a work tote.
I don't know if it's the bag or what, but I'm completely in love with this outfit! I was so excited when Express came out with this "Truly Blue" color for the portofino. It's lightweight and perfect as an alternative to a chambray for hot months! Yes, I know, I needed another portofino like I needed a hole in my head, but can I distract you with my Beau?

SHOP THE LOOK: