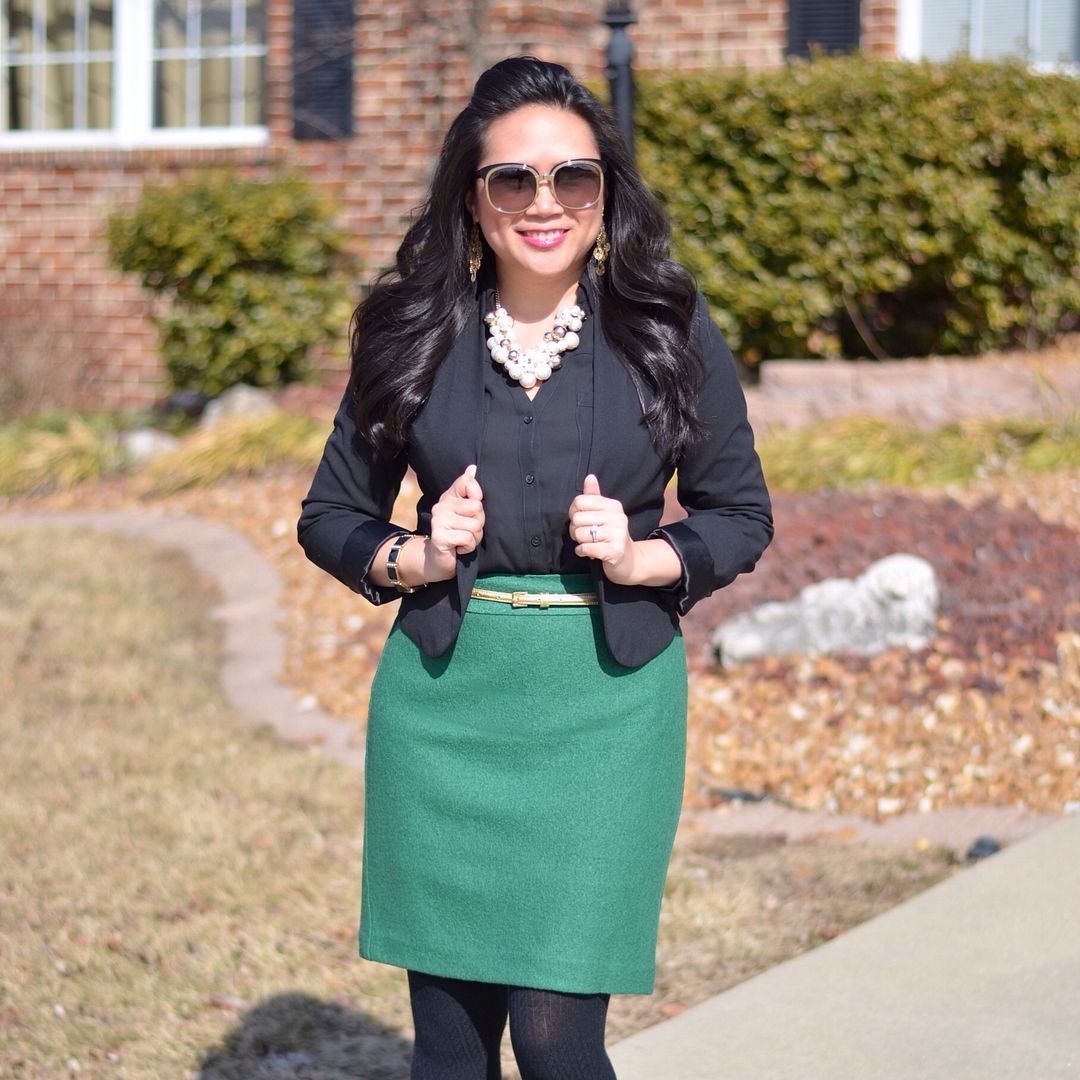 I have a couple of meetings out of town this week, so I figured it would be a good opportunity to show more traditional work wear pieces in my wardrobe. I've said a billion times that my office is a free for all when it comes to a dress code. It's great because I can wear whatever I want. On occasion I do have important meetings outside of the office where I feel business casual is more appropriate than corporate casual. For those meetings, I have a few pieces I turn to most.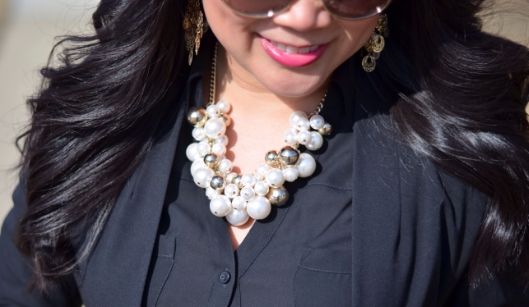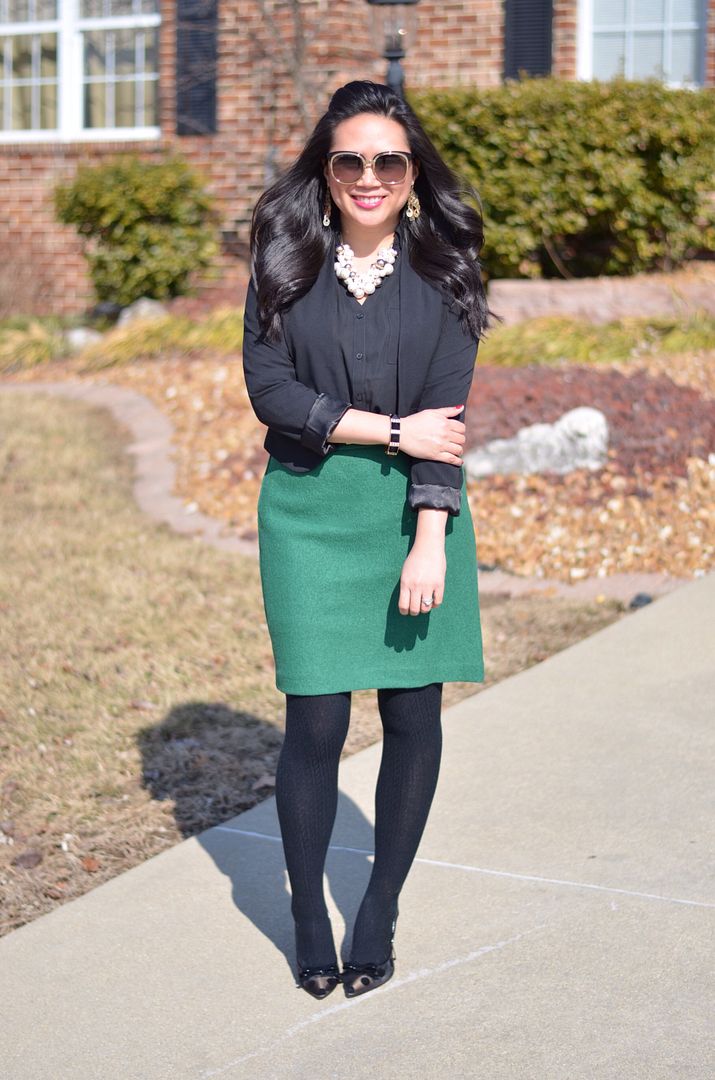 1. Blazer:
I'm slowly growing my collection, but I turn to this one the most. It's just a simple, open style with no buttons or closures, with more of a cropped length. Proportionally, this is best paired over skirts and dresses, especially since I'm a bit high waisted.
SHOP OTHER BLAZERS:
2. The Portofino: I prefer Express' portofino shirt as my button up of choice strictly for layering purposes. It's easy to layer over without adding bulk. I certainly understand there is a time and a place for a crisp, poplin shirt, but whenever I can, I reach for the portofino instead. And with all the colors it's offered in, it's really hard not to find *some*thing that catches your eye.
SHOP PORTOFINOS:
3. The Pencil Skirt: I feel like the pencil skirt is the most universally flattering fit of any skirt. Perhaps that's a lofty statement, but I do feel that while it may take some hunting - you can find the perfect pencil skirt for you - high waisted, regular rise, straight cut, mermaid fit, etc. Today, I decided to go for a pop of color in my skirt while keeping everything else neutral.
SHOP PENCIL SKIRTS:
Tomorrow I'll share a couple other work basics. I admit, it's fun to dress more on the corporate side once in awhile. Once in awhile. I'm not sure I'd feel the same way if my entire wardrobe was consumed by the same pieces. Though, I think if it were, I would certainly focus on accessories a lot more to break up the monotony; hence why I'm wearing the bauble necklace and polka dot shoes today...