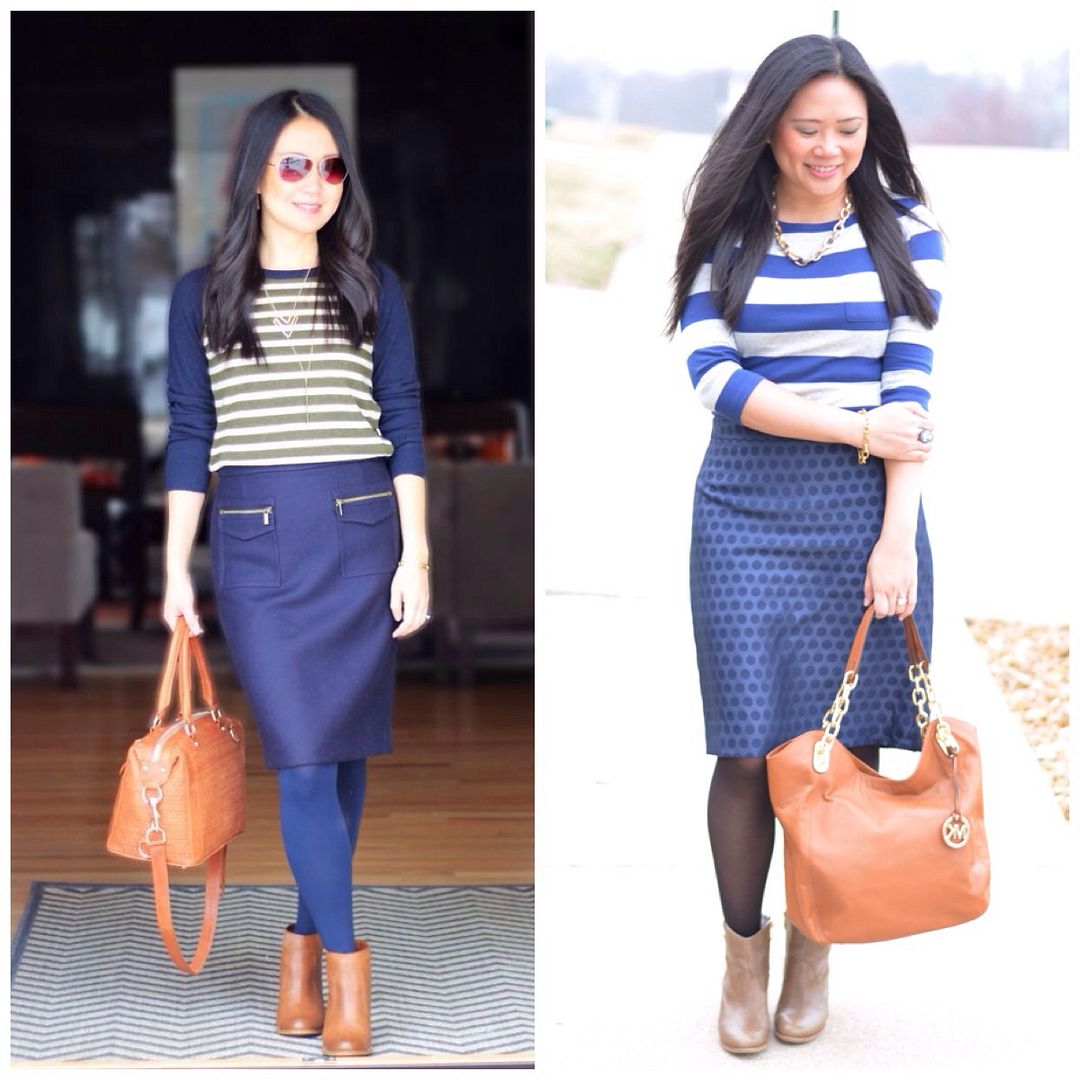 How amazing does Cynthia look? She's a regular linker upper on Manic Mondays, and I fell in love with this outfit a couple of linkups ago. I don't think I did her outfit justice as her pieces are just so terribly perfect - I'm pretty jealous of her cognac booties! However, my Pinterpretation will do for right now.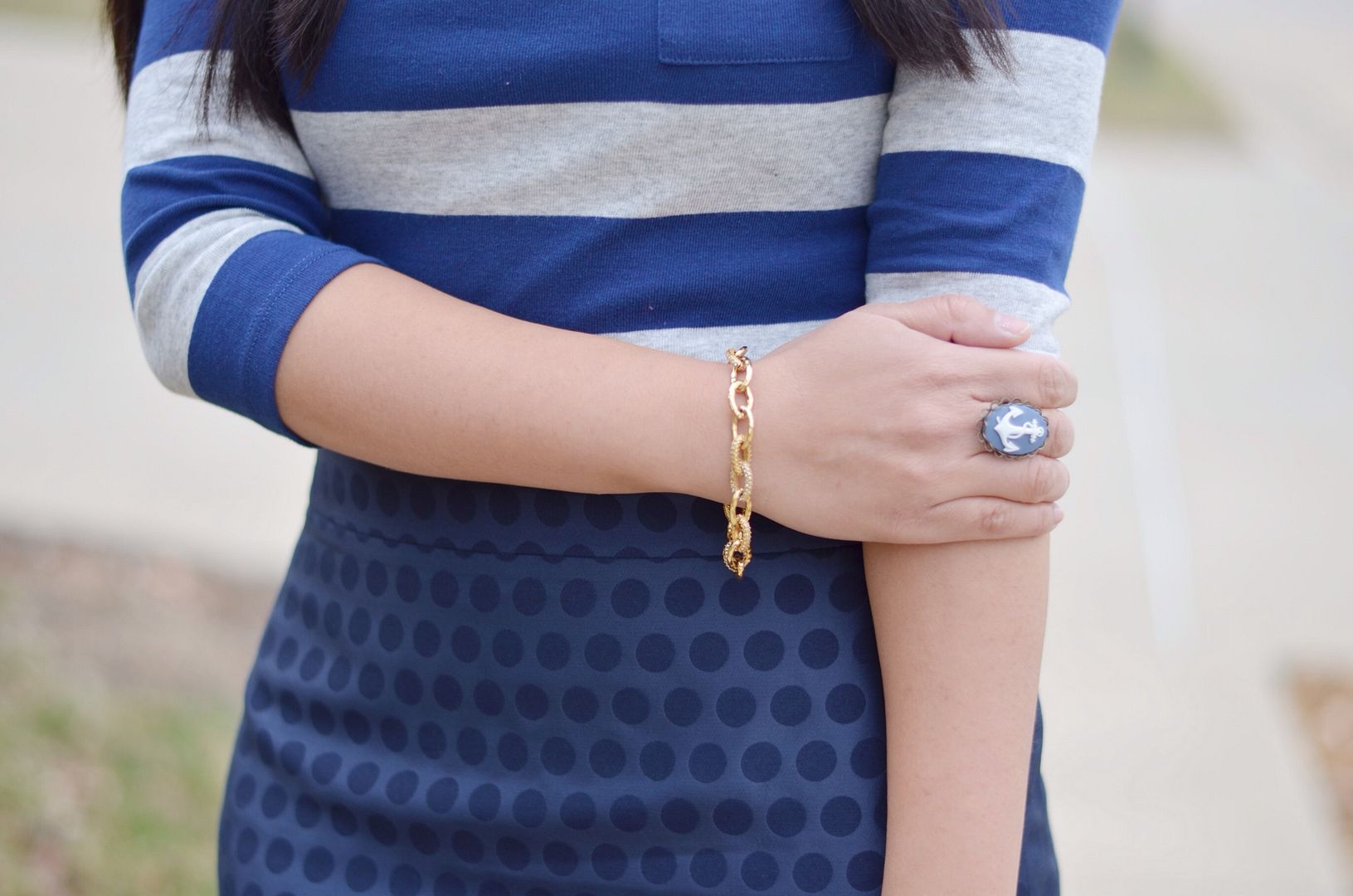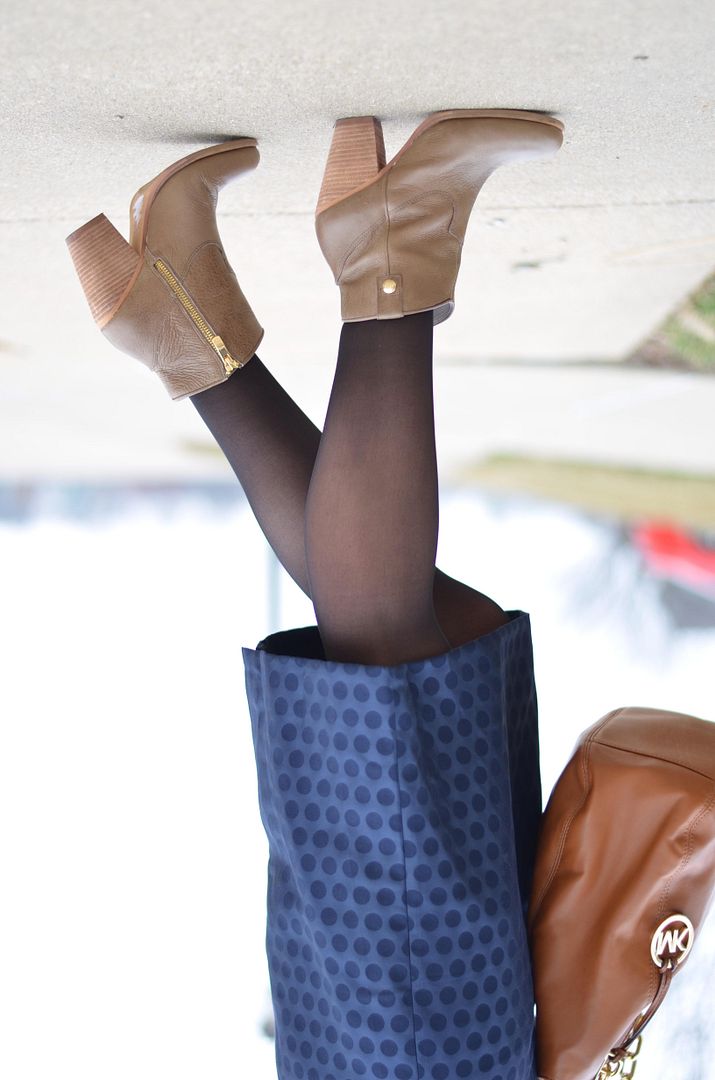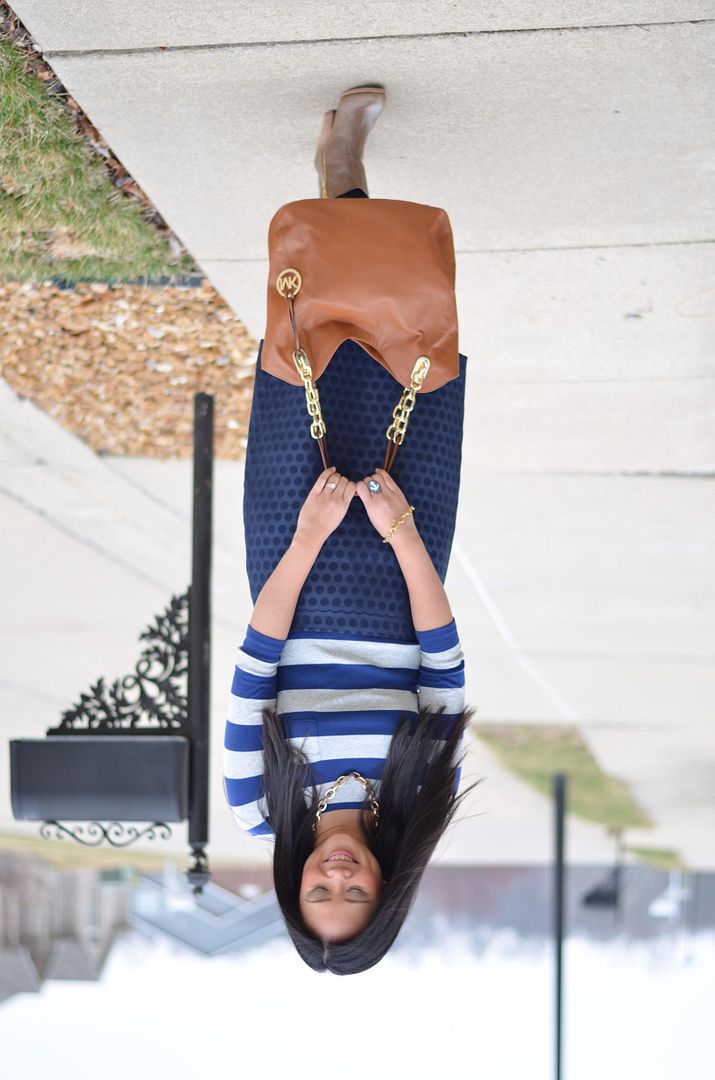 Funny story about this anchor ring. When my brother was ring shopping for his now-fiance, he asked me to text her and ask her what her ring size is. My reaction - Oh yeah, because that's not obvious! But, I was all for helping, so I decided to stalk her Pinterest account, and I found out that she loved anchors. I then did a quick Etsy search, and found this ring (something super similar anyway.) I took a screenshot and texted her - told her that she needed this ring and asked her what size she was. She told me, but then I realized it was an adjustable ring. Duh! So, I recovered nicely by saying - "oh thanks, and just realized it was adjustable, oops!" Guess I coulda found better bait! But hey, it worked, and I got her size! Naturally, I *had* to get the ring regardless to back up my little fib, so I ordered one for both of us!
Amazing how many things you can use Pinterest for!

SHOP THE LOOK: