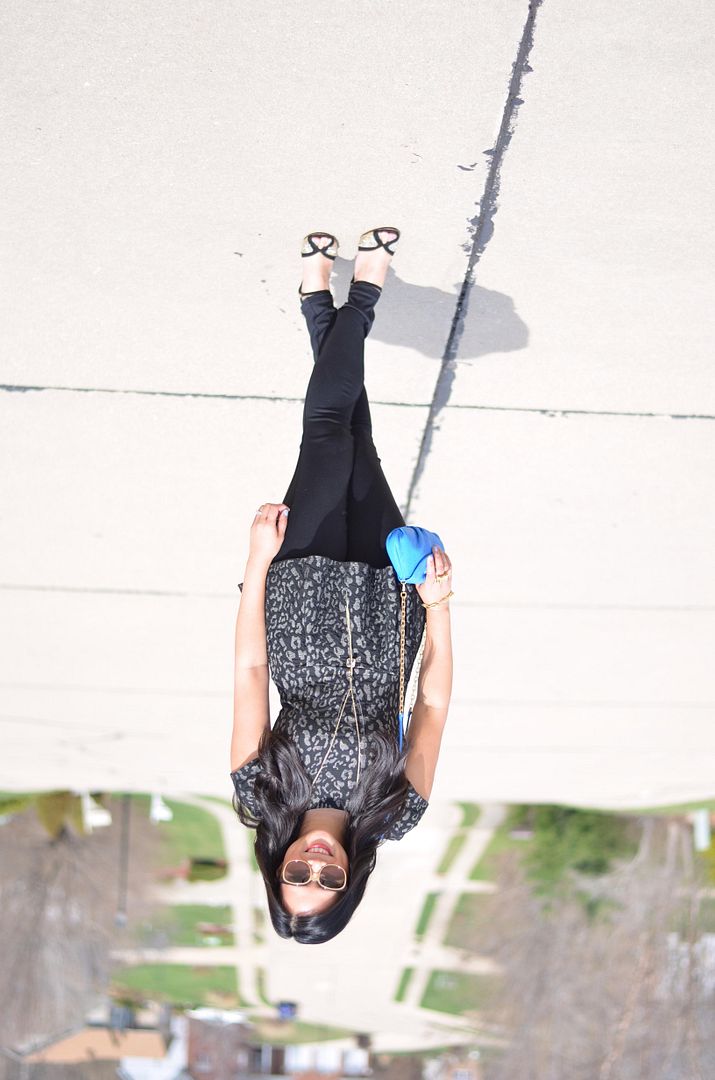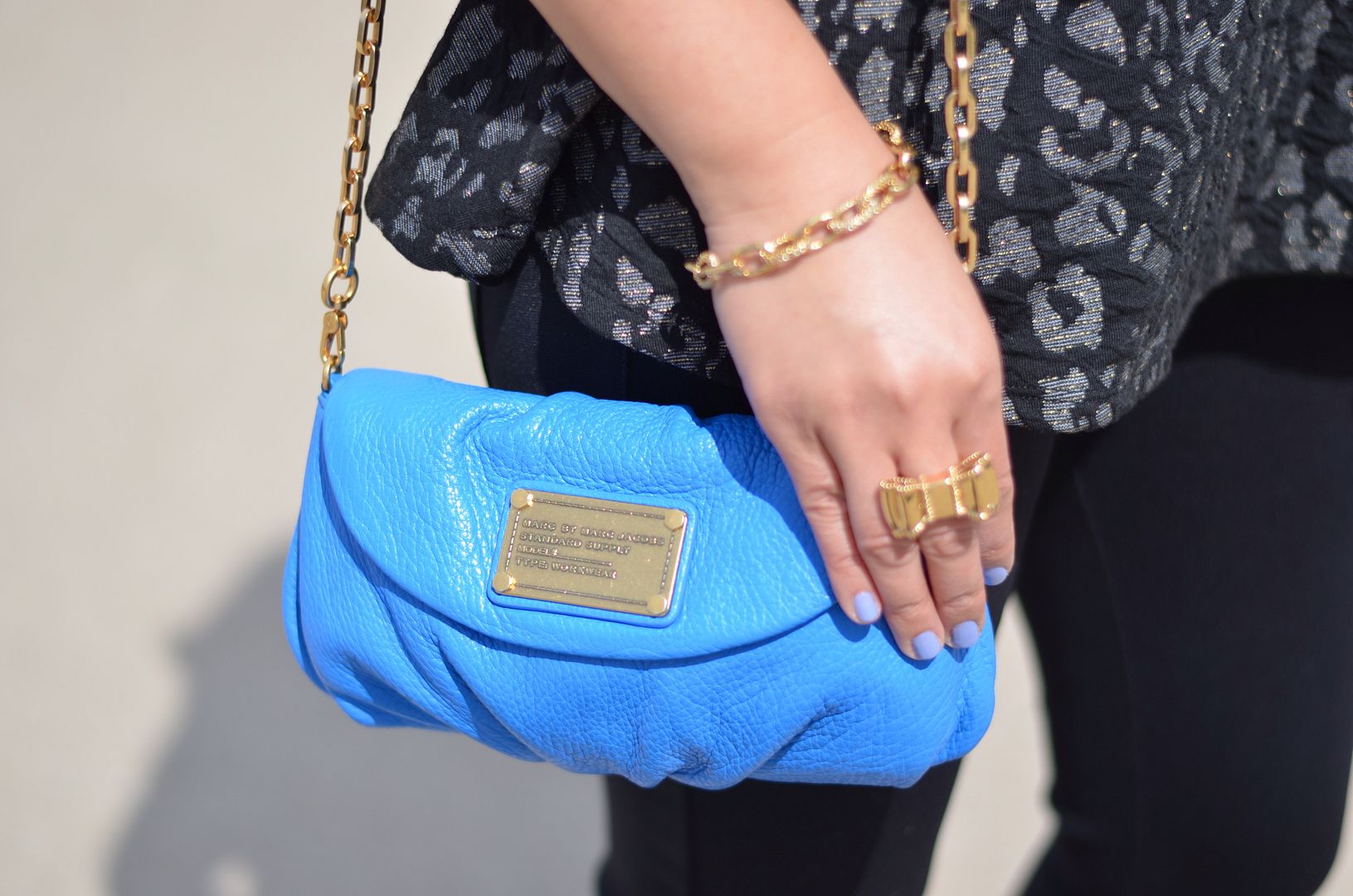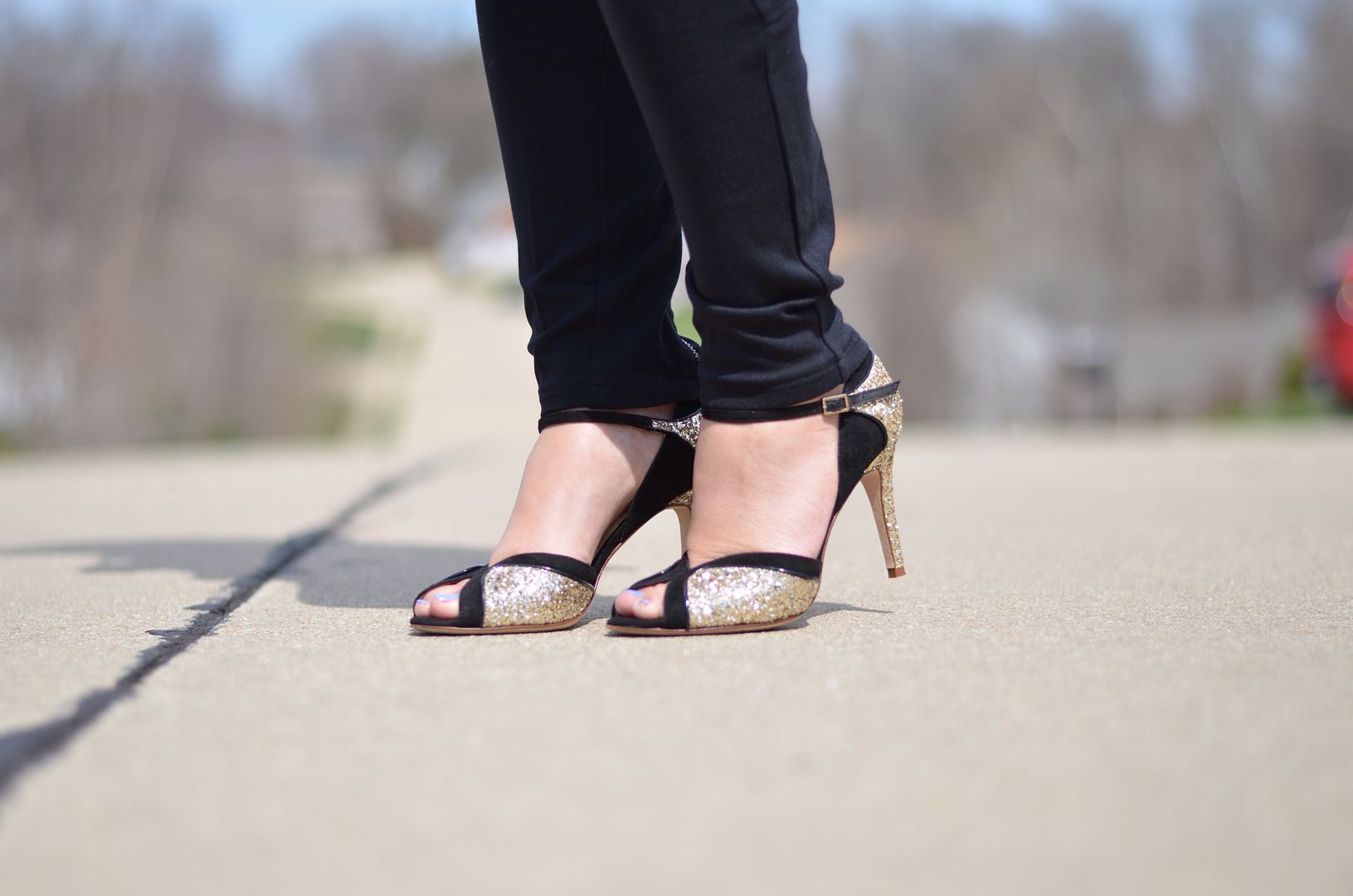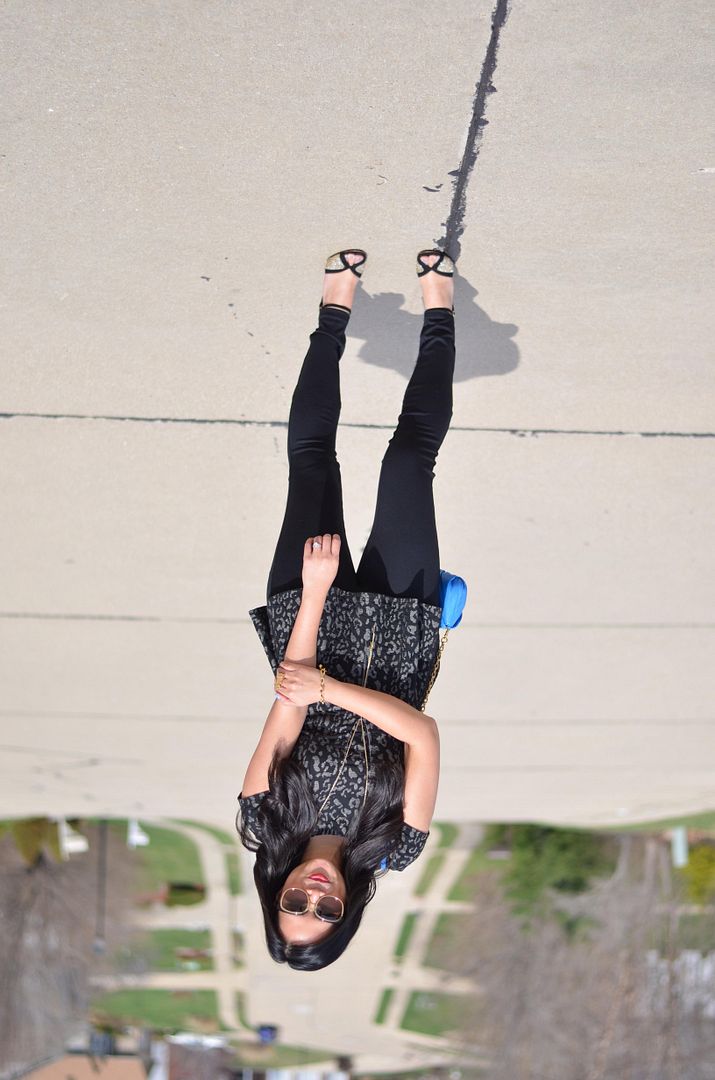 The last time I wore this top, I was Rollin' with the Homies. I really loved it then, and I still really love it now. I'm happy to give it a proper photo shoot.
This top is really the perfect peplum. I do like the peplum trend, but it's difficult with my body type to find one that works great - I'm high waisted and generally biggest in my midsection. The seam of this peplum is high enough to actually hit me at my waist, and its hip length elongates my short torso. It's perfect, I tell ya!
I didn't overly re-create a new outfit - as you can see, I stayed with gold and black shoes, and black bottoms. These are the 5-pocket ponte pants from Express. Unfortunately, my exact ones are gone - I just snagged them last week for their clearance sale. Mine are the ankle length zipper version, but you can find the non-ankle, non-leg-zipper here. They're greeeeat! <--- in "Tony the Tiger" voice. But seriously, they are! I tried on the Pixie Pant at JCrew, and they fit me awfully. They look amazing on other people, but they're horrible on me. That's one thing I've always loved about Express. Their pants universally fit me amazingly, and always have for years!

SHOP THE LOOK: