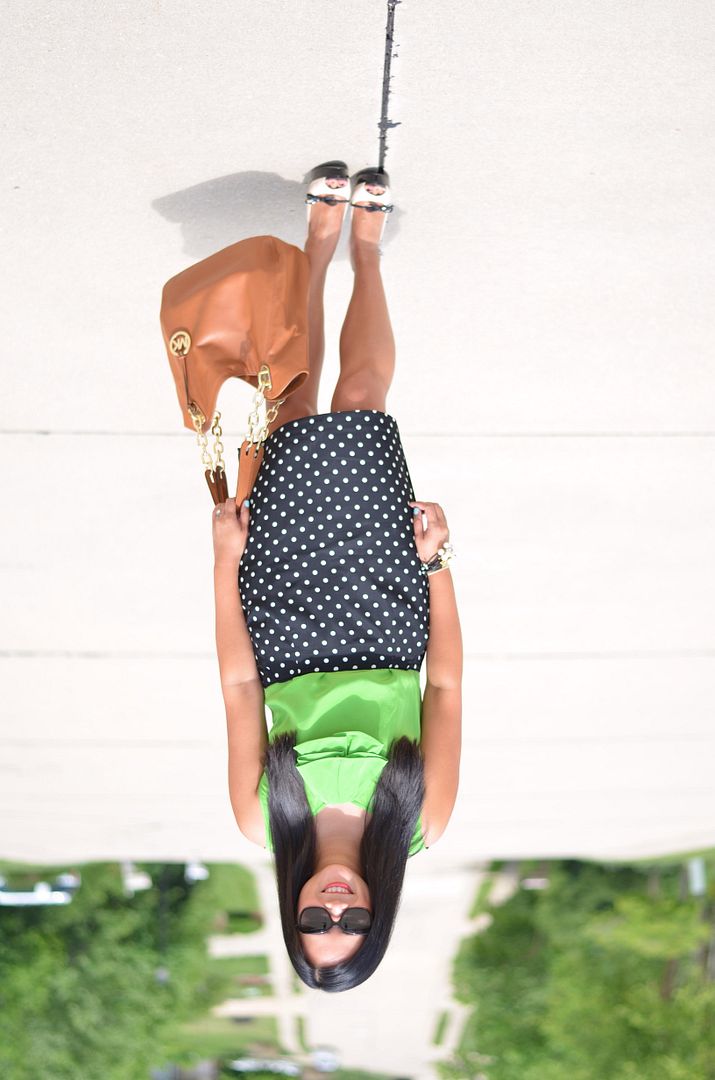 There's no big frills to this outfit, right? Just a pencil skirt, a sleeveless top, a bracelet, and heels. But, I do believe it's all in the details though - a fun print, a touch of ruffles, a contrasting bag, and the cute little bow on the shoes. And really,
I always forget how much I love pencil skirts until I put them on again.
And I also forget that sometimes no big frills is a good thing!

SHOP THE LOOK: