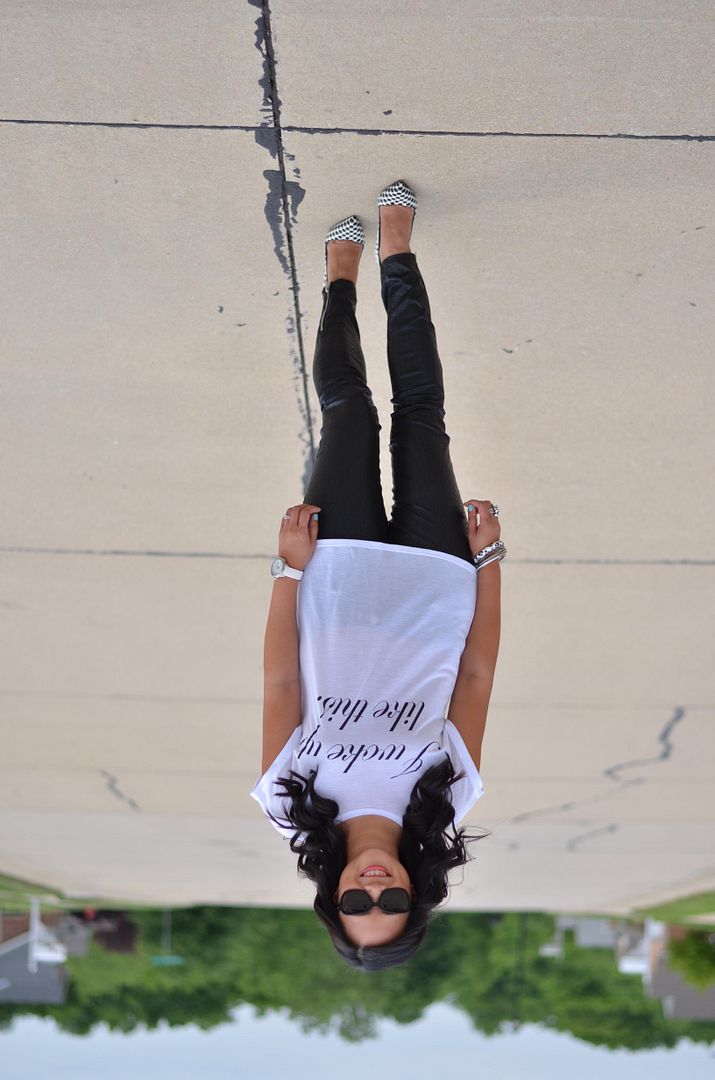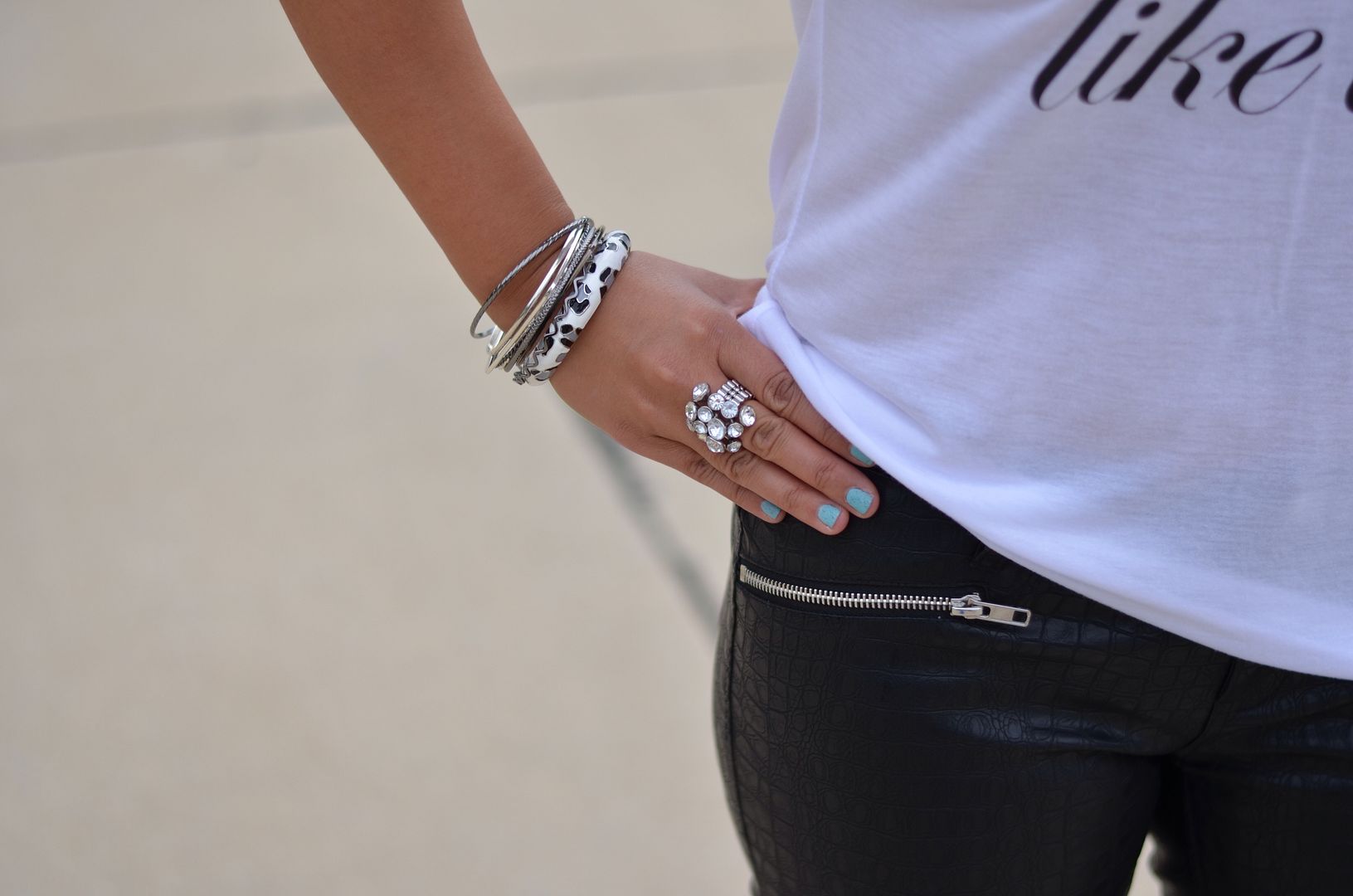 There's this little boutique right next door to my Pilates studio. I've been
following them
on
Instagram
, and it reminds me a lot of a
Francesca's
.
I've been wanting to go in and take a look around, but it's normally closed just the way the business hours work out compared to my class times. One evening, I was leaving class at 7:30 - they're usually closed by 6 or so - and they were still open! I wandered in and found this tee.
Apparently these are lyrics to a Beyonce song,
Flawless
. I had no idea. I liked it because it's ridiculously ironic. Because it takes effort to look like this, sadly. How awesome would it be to roll out of bed with non-bed head curly hair and accessorized!? Sigh. There should be an app for that.

SHOP THE LOOK: