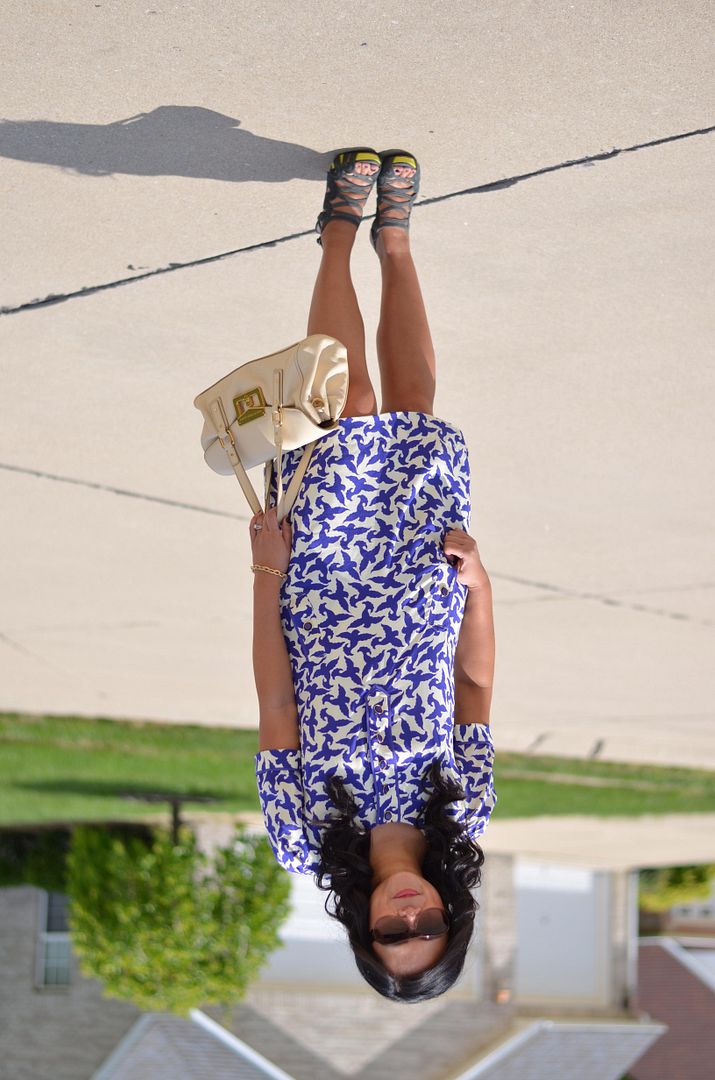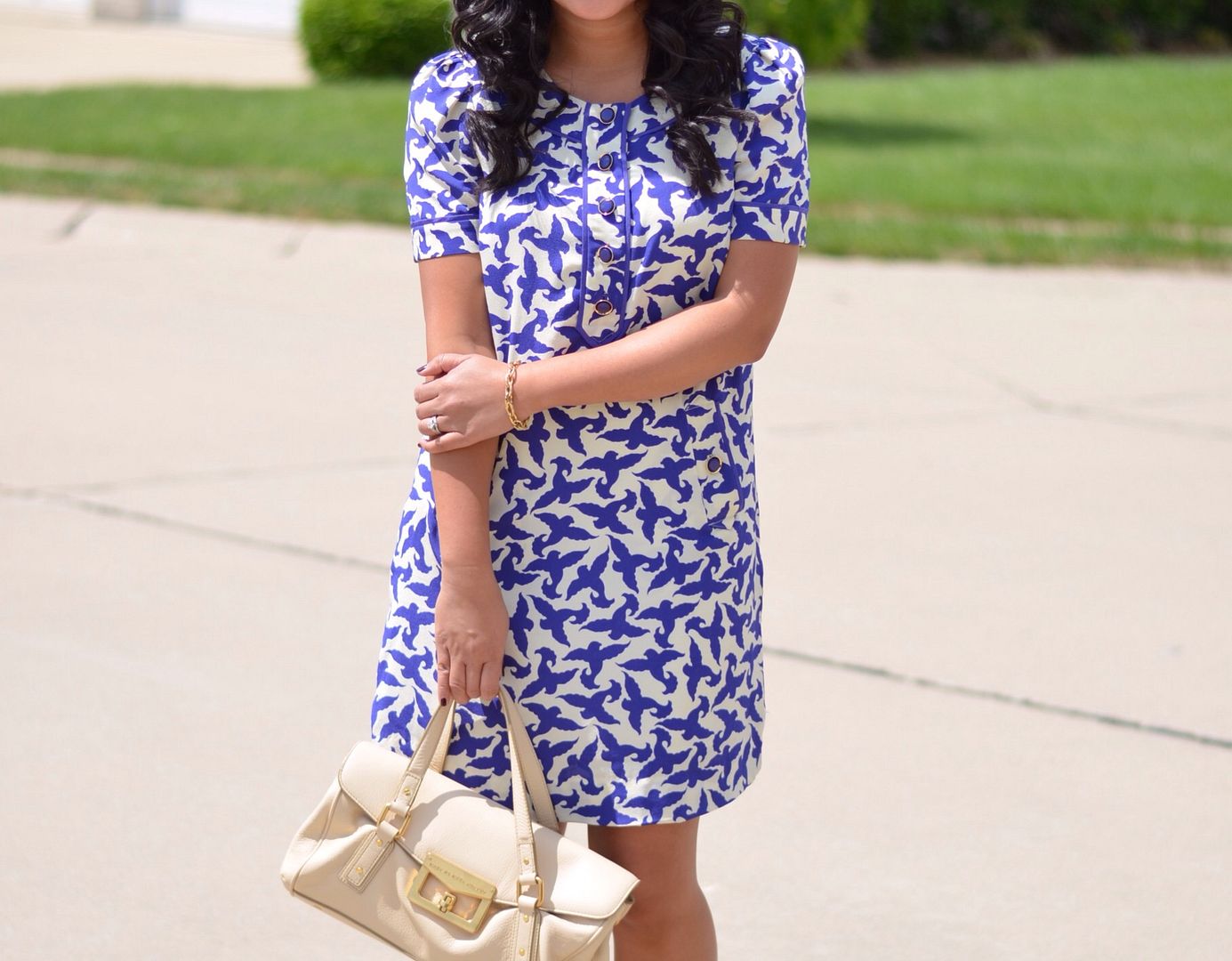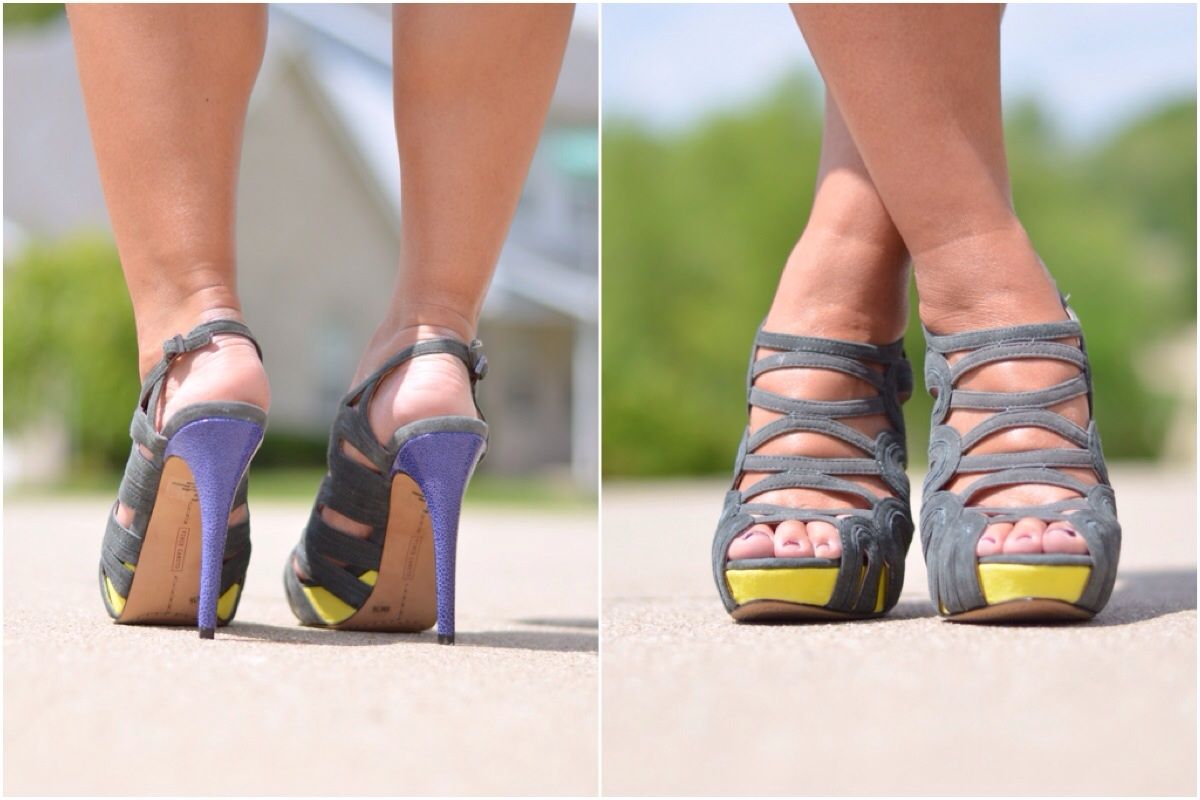 Sunnies: Marc by Marc Jacobs | Dress: Leifsdottir | Bracelet: Stella and Dot | Bag: Marc by Marc Jacobs (option, option) | Shoes: Vince Camuto (limited sizes in black here, option)
I'm here to bring you another brand I love for dresses. Leifsdottir. Back in the day, you could shop Leifsdottir completely independent of Anthropologie, but you can't anymore. Which is dangerous because when I start browsing around the Anthro site, I just end up finding more things I like… I love Leifsdottir because of the bold prints, fresh cuts, and unique details. When I first bought this dress, I didn't realize it was a bird print. It's blatantly obvious to me now, but before I just saw it as a print that I loved! Even the buttons are darling!
Naturally, I had to add some cage sandals to complement the dress - you know how I love adding unexpected edge to feminine looks. From the front, you simply see the grey suede strappies. But then from the back, you're pleasantly surprised when you see the heel color actually matches the dress. Yep, that was intentional, folks! Sometimes, I just kill me.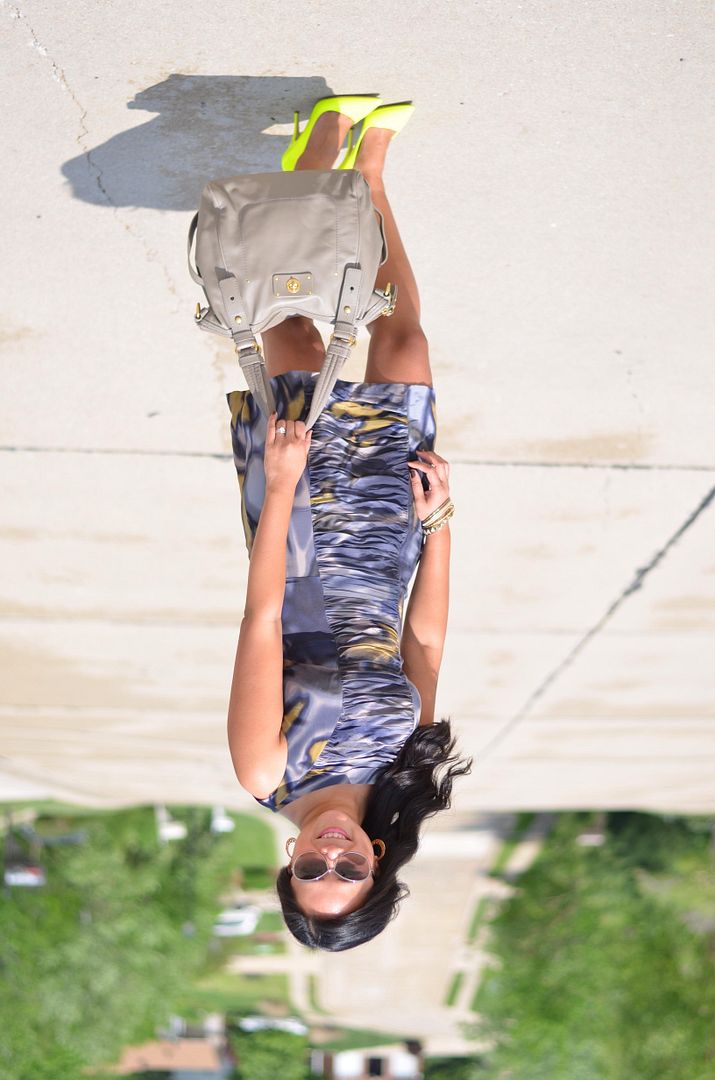 SHOP LEIFSDOTTIR DRESSES: