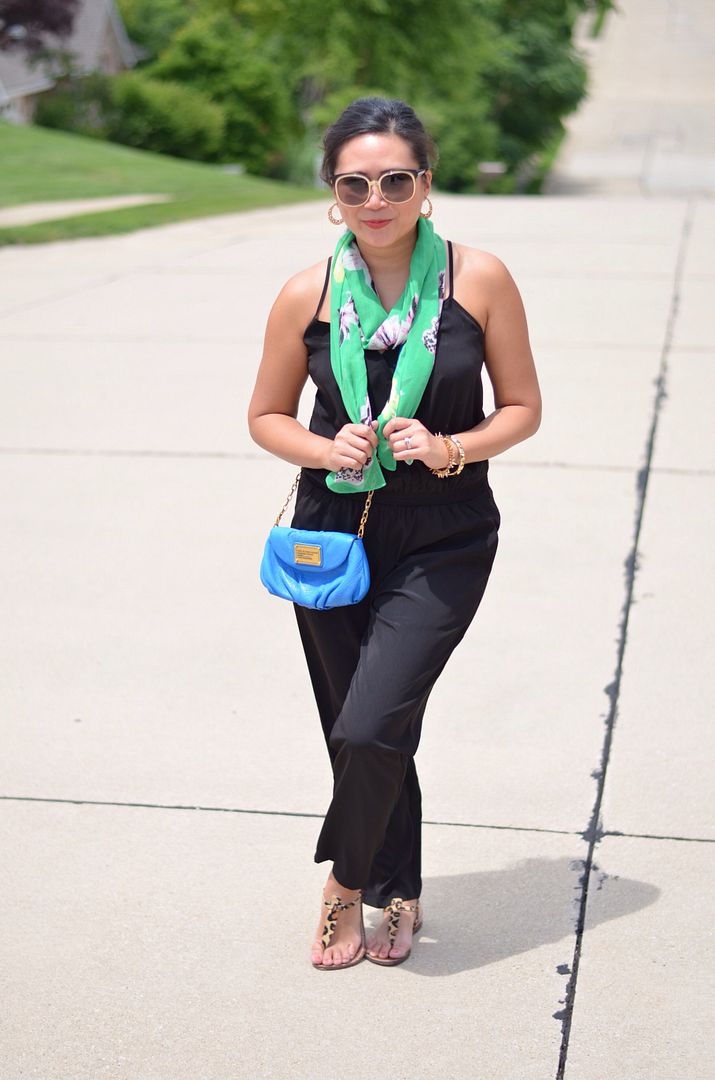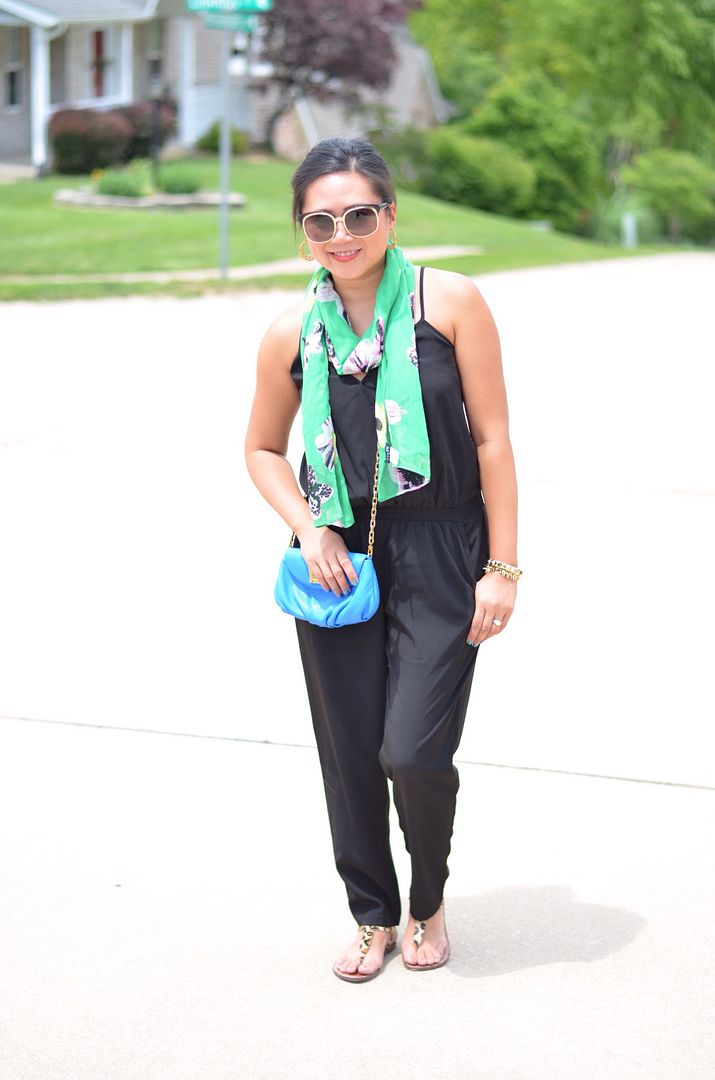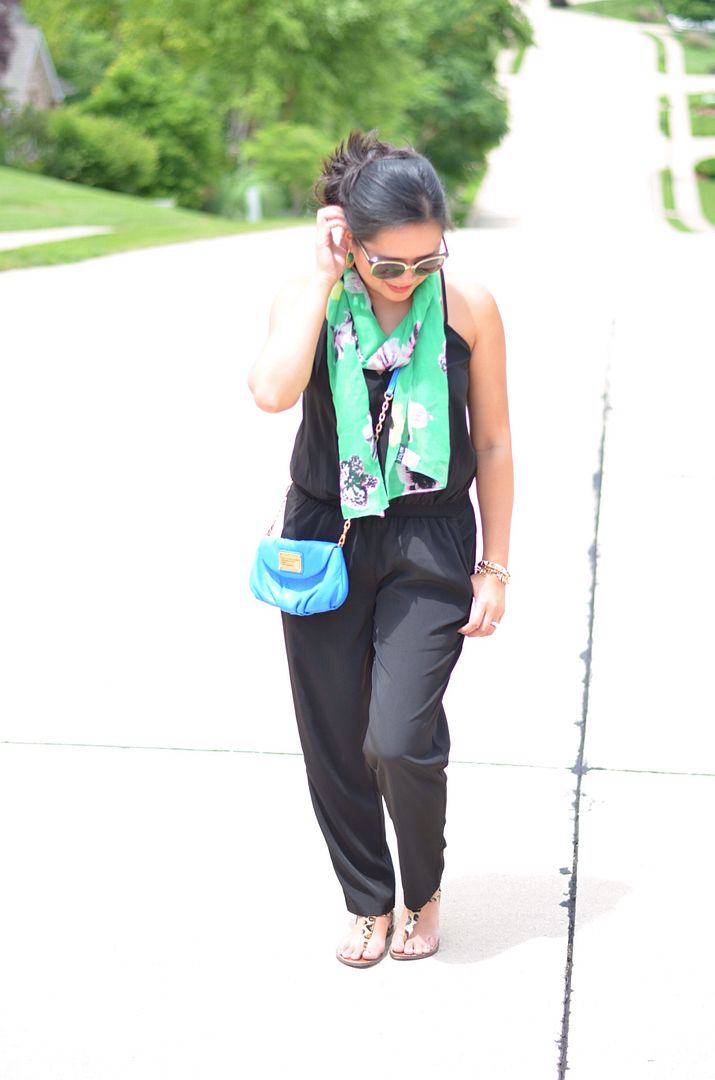 As you guys read this, I will be in San Antonio!! I wish I was there longer than one weekend, but it will be good to be home regardless. It's my goddaughter's 1st birthday - I missed her baby dedication a few months ago because I was home with strep and had to cancel at the last minute. Her birthday made for the perfect excuse to reschedule my trip!
You know what I realized is the perfect travel outfit? This jumpsuit. This is the same one I dressed up for a date night with the husband a few weeks ago here. All I needed was a scarf to double as a wrap in case I get cold, and otherwise, I was good to go. And if you think about it - I never ever use the restroom on the plane, so the inconvenience factor of getting dressed in and out of a jumpsuit is suddenly a non-issue. Genius, I tell ya.
Because you all seem to like the behind the scenes stuff - I also tried tying the scarf the way I did it in my infamous scarf tying video
here
. It made me feel like a bank robber though with this outfit, so I switched it to the more traditional way. Out of curiosity - which do you prefer? Funny how much shorter the scarf looks the more traditional tying method.

SHOP THE LOOK: