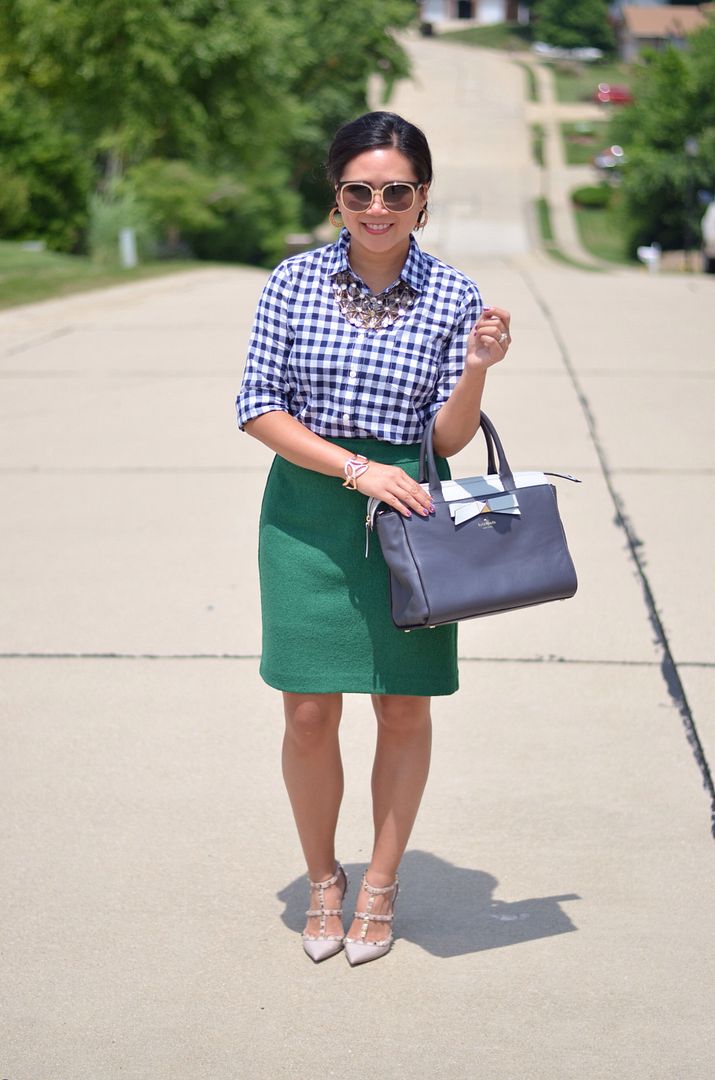 Well, hello there and welcome to another edition of Manic Monday! Last week when I was in San Antonio, I got a shipping notification from J Crew Factory. I was ridiculously confused because I hadn't ordered anything. Did drunk Carylee order something again? (You know that's happened to you…) Anyhoo, I know I let out an audible squeal when I realized it was this gingham shirt! I had ordered it a few months ago - maybe in March? It said it was on backorder until July, but I went ahead and ordered it anyway. You'd think it wouldn't be hard to find a basic gingham shirt like this, but guys, it was HARD. I kept coming back to this one, and figured I could always keep searching in the meantime, and cancel the order if I found something better. I was THISCLOSE to giving up, ironically, I had thought about it a couple days before we left for San Antonio, so the shipping
notification was timely!
It's perfect! It's so lightweight making it still comfy for the summer, and will be a great layering piece in the colder months. It fits pretty true to size - I love that it's relaxed fit, but not super "boyfriend" fitting. And seriously, for $29.50, I should probably buy a backup in case this one falls apart, considering how long I waited for it. How else do I plan on styling this? Funny you should ask.
Hope everyone had a fabulous 4th of July weekend. I swear the world would be a better place if 3-day weekends were the norm! I mentioned just before the holiday last week that I wasn't sure what we were going to be doing to celebrate. Welp, we celebrated by accidentally buying me a new car!!!!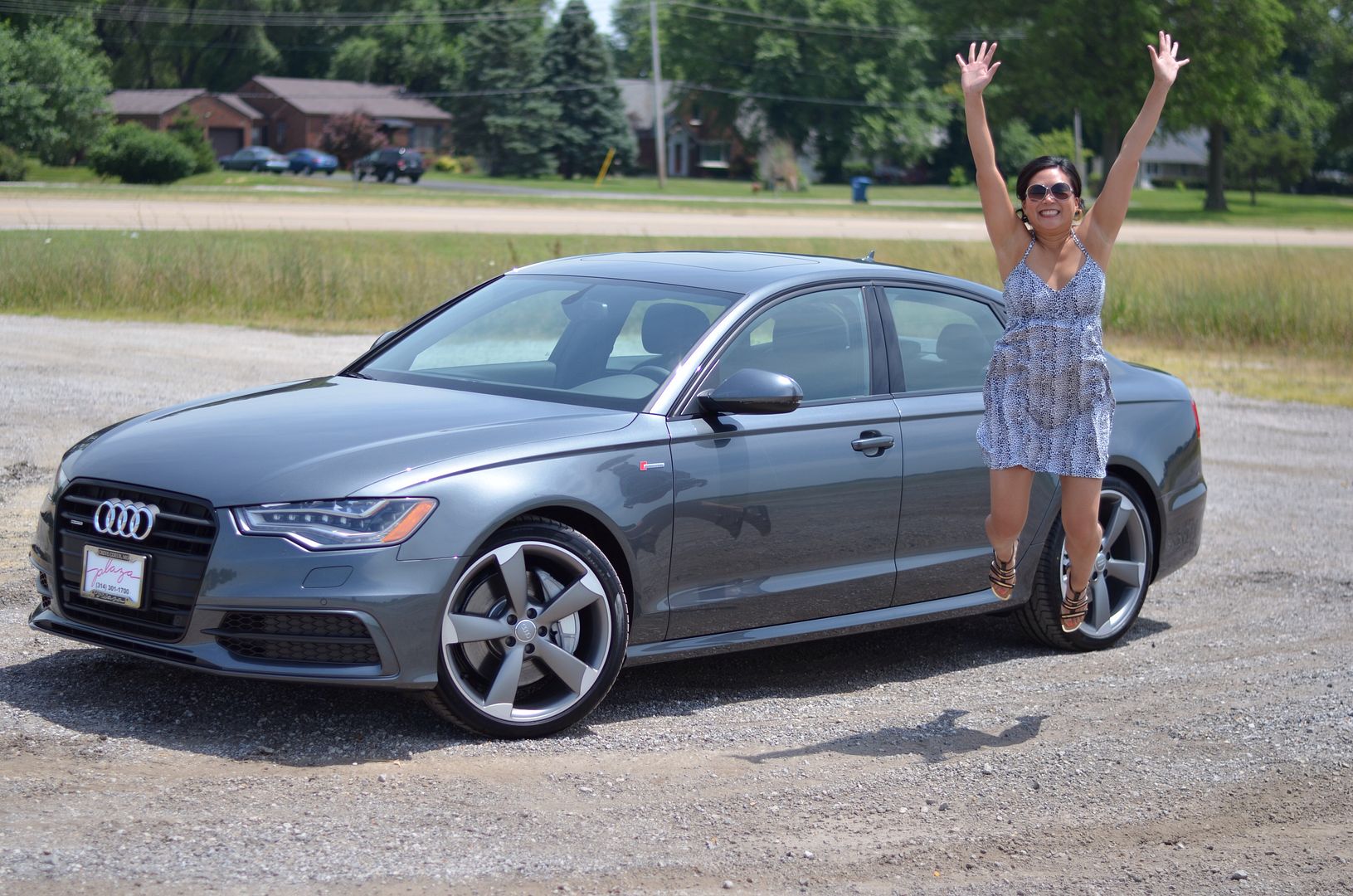 Yes, I say "accidentally" in jest. My car has been paid off for about a year and a half now. It's a 2007 Saturn Vue, and while I love her - she's got over 100K miles on her, and since the husband's Camaro is a bit of a show car, he's definitely very particular about when we use it - avoids rain and leaving it at the airport when we travel. This, in essence means that we're working around my Saturn Vue between the both of us, as if we actually only have one car. Yeah, you can imagine how inconvenient that gets really quickly. So, while we've been ready financially to get a new car for awhile now, it was really my own shopaholicism that was keeping us from doing so.
It was sooo nice on Friday and I wanted to do something outside. We had lunch at a restaurant patio, and I was trying to think of something we could do outside that I knew the husband would agree to. When I said, "We should go look at cars…" his face instantly lit up and I'm pretty sure his eyes bulged out of his head, but he tried to keep cool and calmly said, "I'd be down with that."
And well, this is exactly why I've never even wanted to even look because I knew I'd get attached to something. Long story short - we test drove a few, but I ended up loving this Audi, which is surprising because I didn't know anything about Audi, but I couldn't believe how much I loved this car. I won't bore you will all the specs, but for all you car enthusiasts out there, it's a 2014 Audi A6 Quattro, 3.0L Supercharged V6 with AWD. I seriously just love her and have actually been doing the driving vs. just being the passenger!

SHOP THE LOOK:
PS Check out Kellie for a little Carylee shout out!