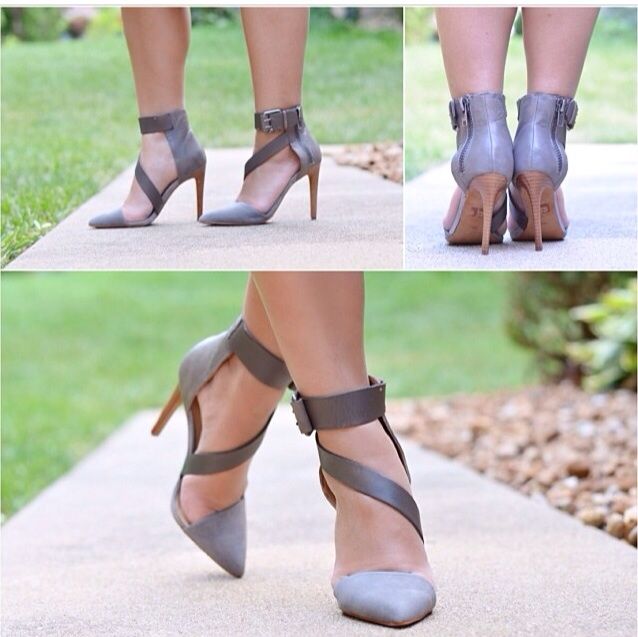 A couple of Manic Mondays ago, I recapped you on my Nordstrom Anniversary Sale purchases. These pumps were on order at the time, so now that I have them in my possession, I thought I'd follow up with my review! Unfortunately, it looks like only black is available online, and in limited sizes at that, but just in case you happen to run into these in real life - you will know how I feel about them.
And the fact is, I love them.
I've heard some people complain that they have a short toe box - and that definitely is the case. I do get a bit of toe cleavage, but it doesn't bother me. They come pretty high up on the ankle, and I was afraid the rubbing would cause blisters throughout the day - I went to work prepared with all my typical shoe aids, but I was pleasantly surprised that the shoes "softened" more and more as the day went on. I didn't have to doctor them or my feet at all! I was also afraid that the heel height would be too tall, but again, my feet were fine - even without ball of foot pads in them. I've been ordering a half size up on narrower shoes, but I was able to order my actual size in these, so I do feel they are true to size in terms of width. So all in all, a very successful Anniversary Sale purchase!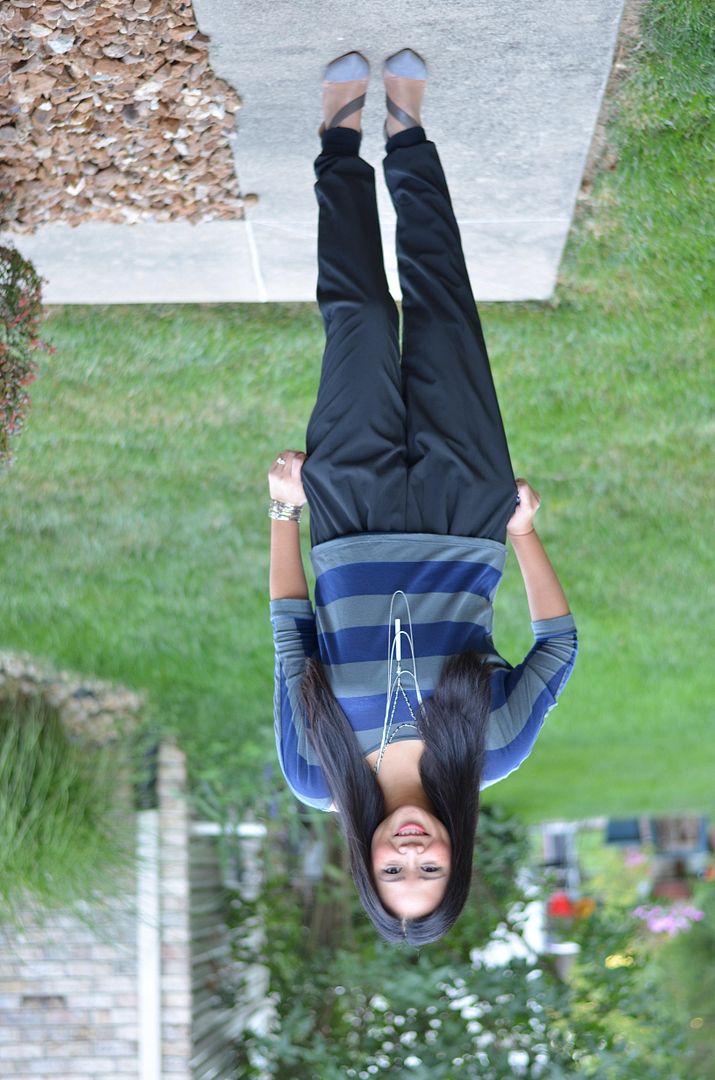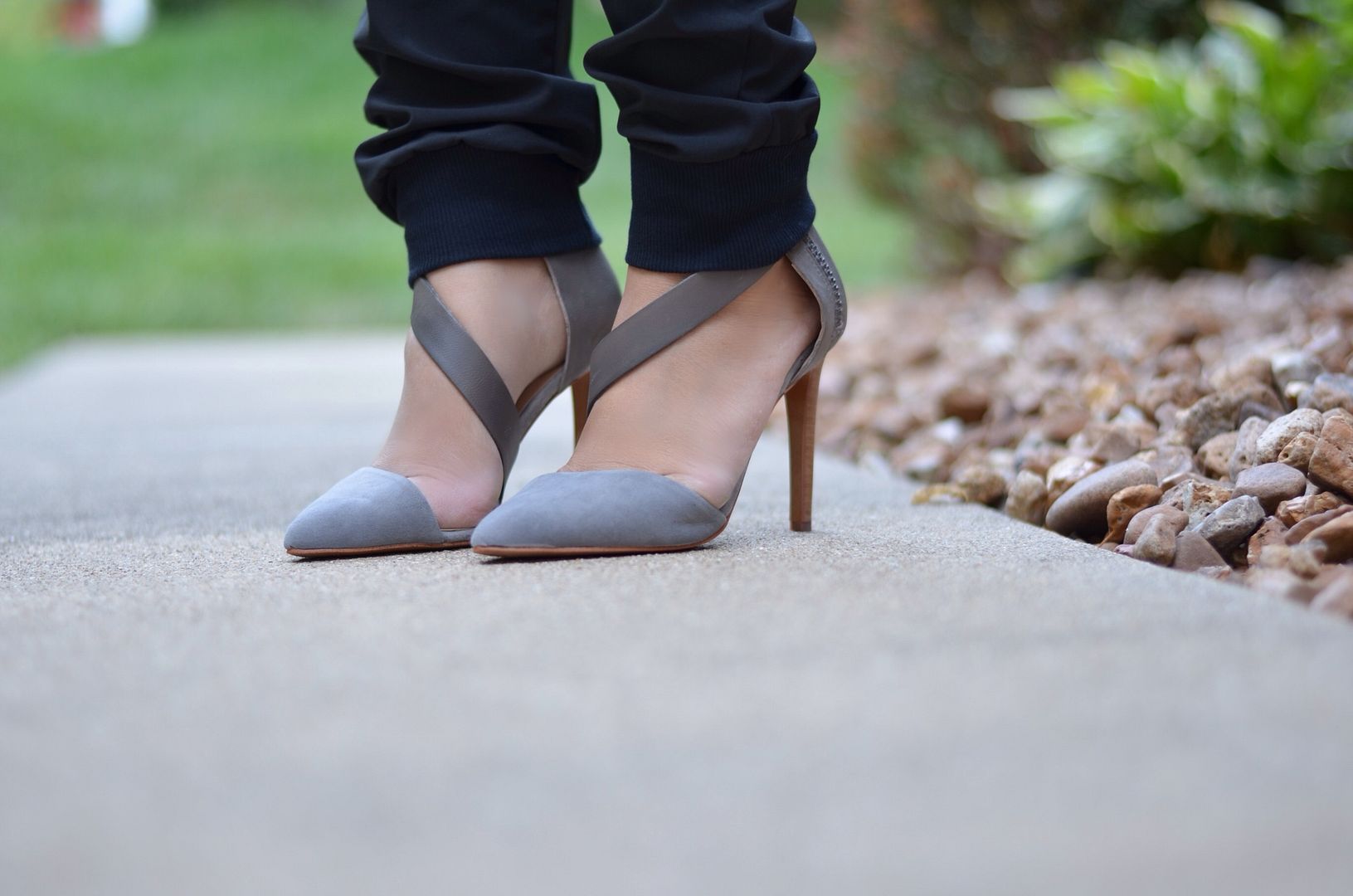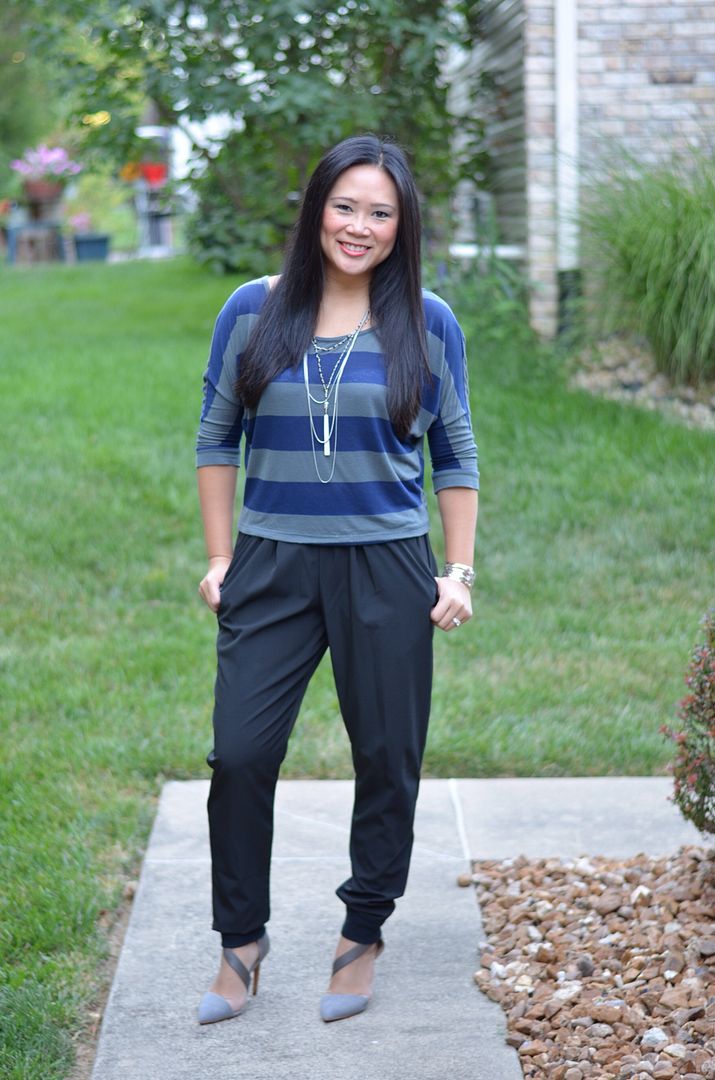 For their maiden voyage, I decided to pair them with these soft pants. If you recall, I have another pair I bought from Express that I have worn here and here. When I wore them the second time, I realized they feel a little bit heavy for the summer and I was looking for another pair, more lightweight. These pants came highly recommended by some fellow fashionistas, including Renata, so I decided to try them out. And, I mean, they're $28 so what did I really have to lose?
I was really happy with these - they do run big, so I sized down. They claim to be high rise, but I didn't feel like they were any higher than my natural waist. Granted, I do feel my body is slightly on the high waisted side… This top was the perfect piece to pair with them, and will be the closest thing to a crop top that you guys will see me in! I'm really digging the sporty chicness of this outfit!

SHOP THE LOOK: