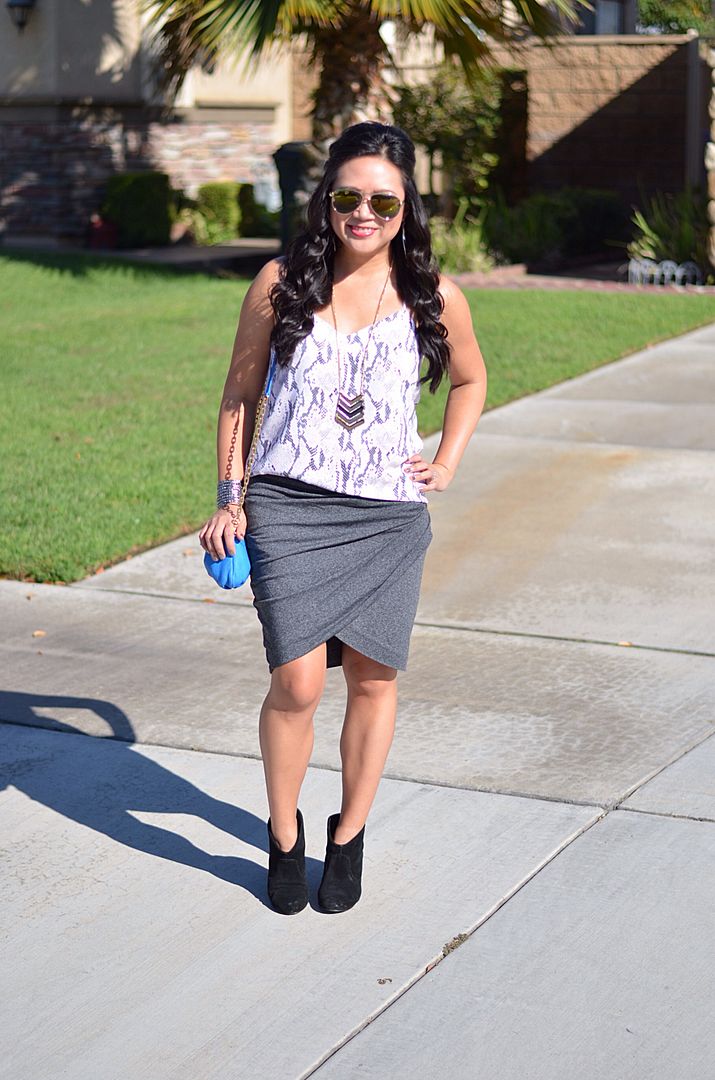 So, I recapped my meeting with Gina yesterday, if you missed it! I figured I would split the day up into two posts - what I bought and what I wore. What does one wear to meet someone for the first time that you already know? Someone that you don't have to worry about impressing, but couldn't impress even if you *did* want to because they
know your wardrobe more than you know it yourself?
Well, you wear pieces from the store that brought you two together in the first place, of course - Express.
I already have this skirt in black thanks to Rachelle (seen here), and decided I also needed it in grey stat. Lucky for me, this arrived the day I was packing for the trip, so I threw it in the suitcase and crossed by fingers that this Barcelona cami would pair well with it. Lo and behold, it did. Add some of my favorite bling and I was good to go!
I was really hoping this skirt would be in store because I've been trying to convince Gina that she needs it also, but alas, it was nowhere to be found. Guess that means we just need to go shopping together again to try and find it! :) Yes, I'm still a bit on cloud 9 from our meeting. Sigh.

SHOP THE LOOK: