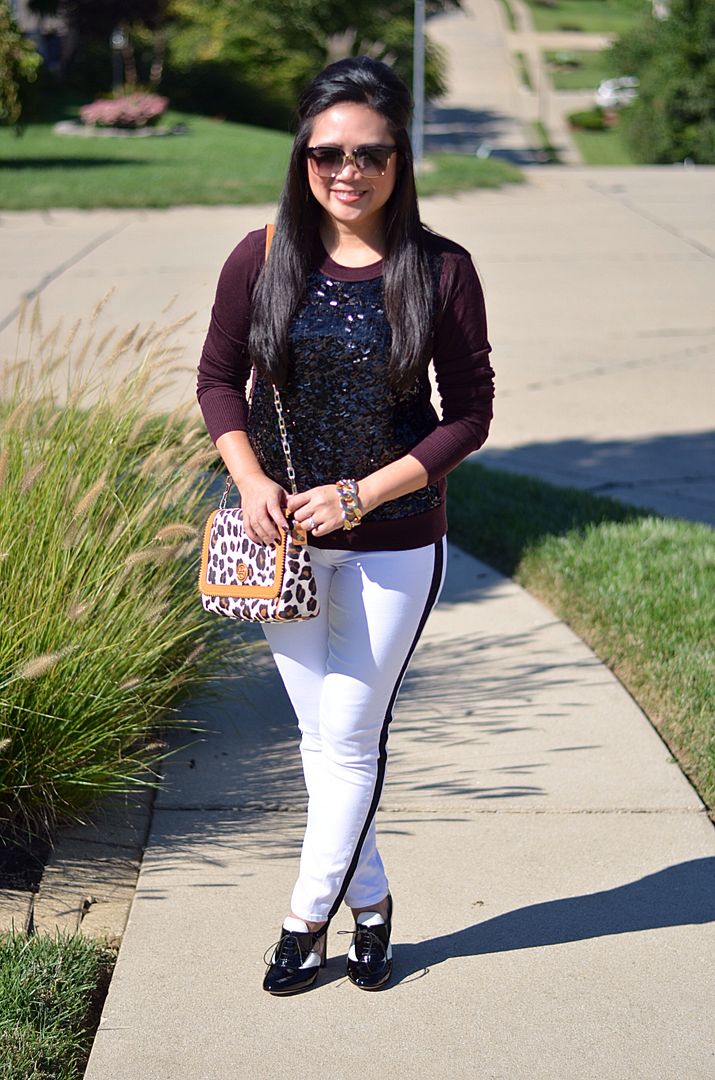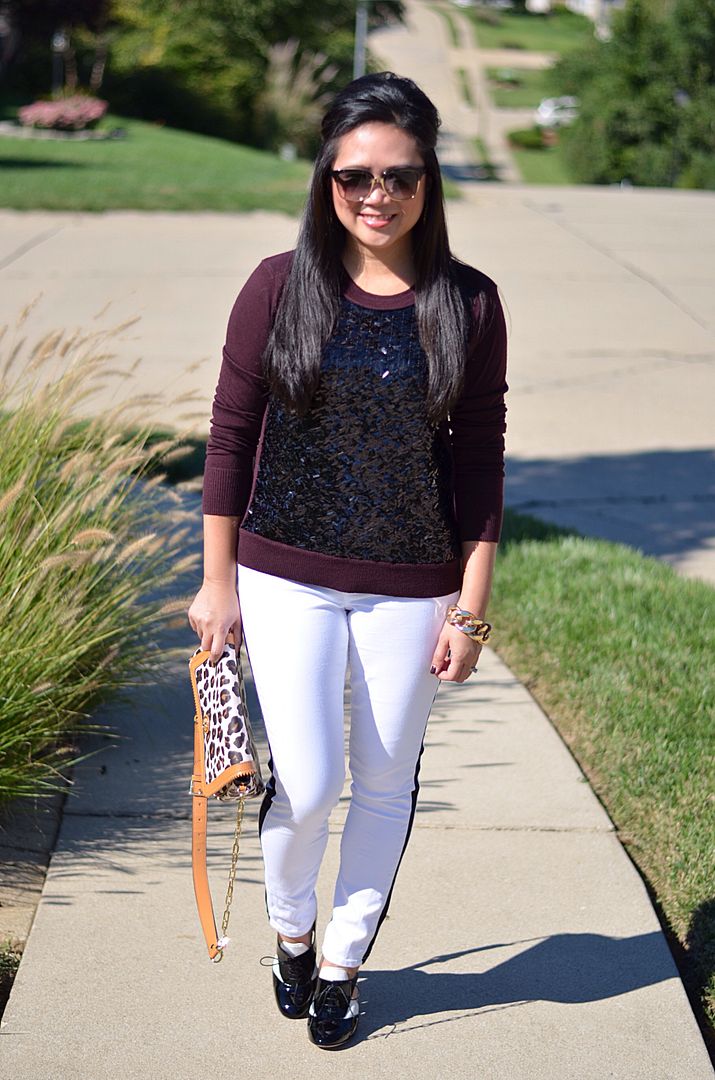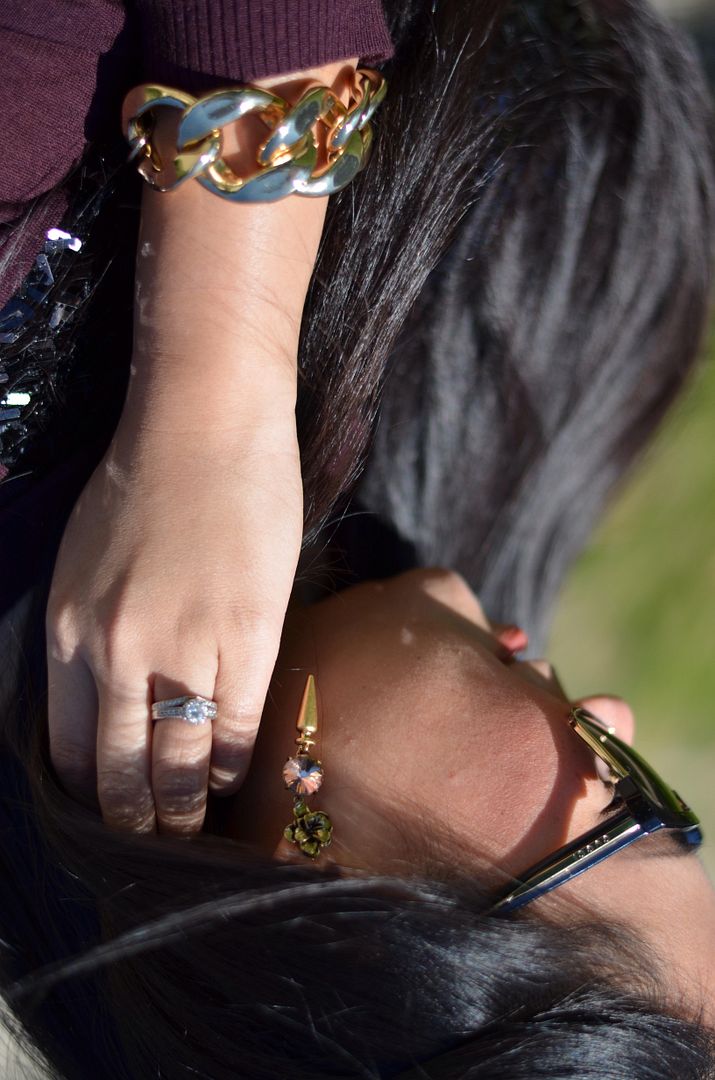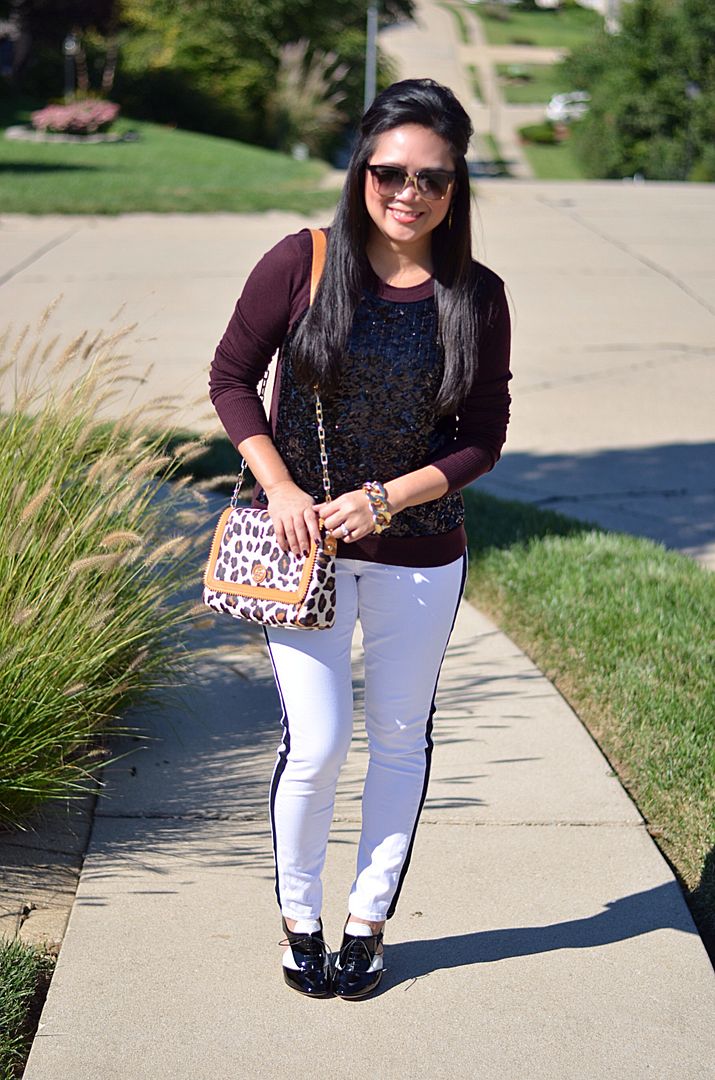 Somehow I ended up wearing all my fancy things today. I haven't worn these tuxedo stripe pants in forever, so it was time. I also haven't worn these spectator pumps in forever, and they were just begging for more air time. So, if I'm already being fancy, I may as well just throw some sequins and leopard into the mix, right?
Perhaps a little much, but meh!
I'm super excited because I get to meet my nephew this weekend! My sister is sending me pictures on the daily, and he's just so
squishable! Just gotta get through a couple of long meeting days at work to finish out the week, and then we are off! Cannot wait!!
Eee! Only a couple of more days left, and you guys never have to hear me beg remind you to vote for me! I was nominated for a St. Louis Fashion Blog award for Best Use of Social Media. You can vote for me here (category #6) - you can vote once per day per email until Friday!!! Thanks for all of your votes and continued support!!

SHOP THE LOOK: