I brought this outfit to wear to church on Sunday. The last time you saw this was here, and it definitely wasn't quite cool enough this second time around for any kind of jacket over it. I was worried that the black booties would be too harsh with it, but lucky for me, my hair is black so it really didn't bother me. And I'm sure SoCal has seen a lot worse combos!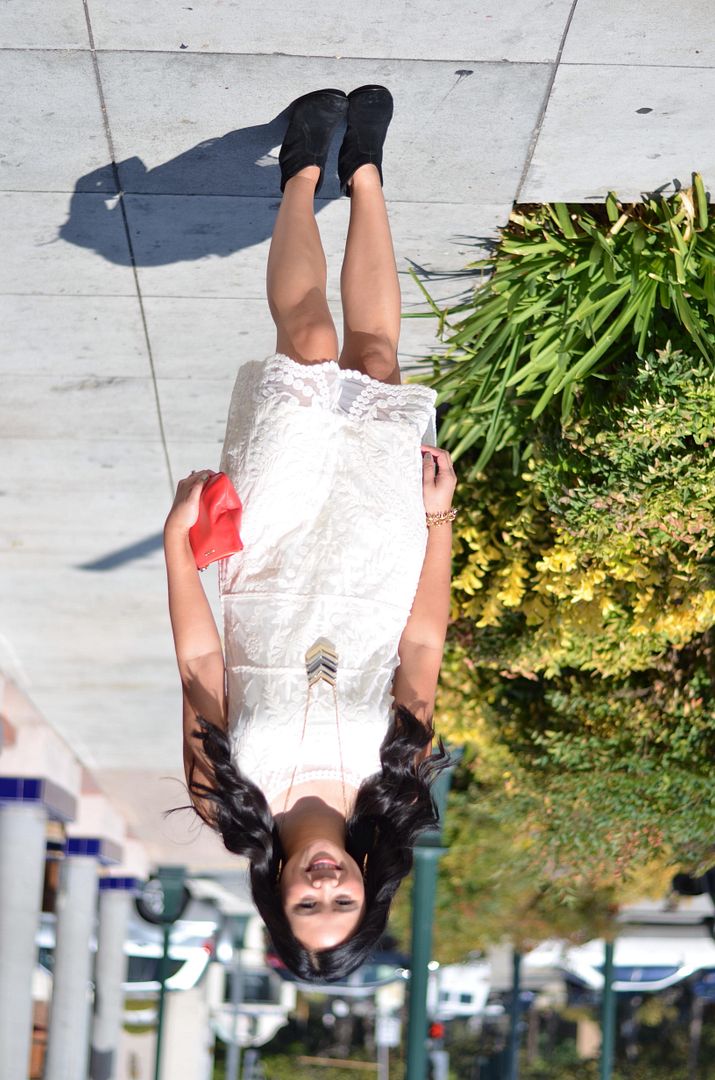 It's honestly still surreal to me that my sister has a baby. My sister has a baby. Meeting him in person was just the best - of course he's adorable and perfect. We got a little lucky apparently because supposedly he can get pretty cranky, as babies can get, but the times we were with him, he basically just slept and ate and slept and ate. Pretty easy if you ask me! But that's also because he's hers and not mine- ha!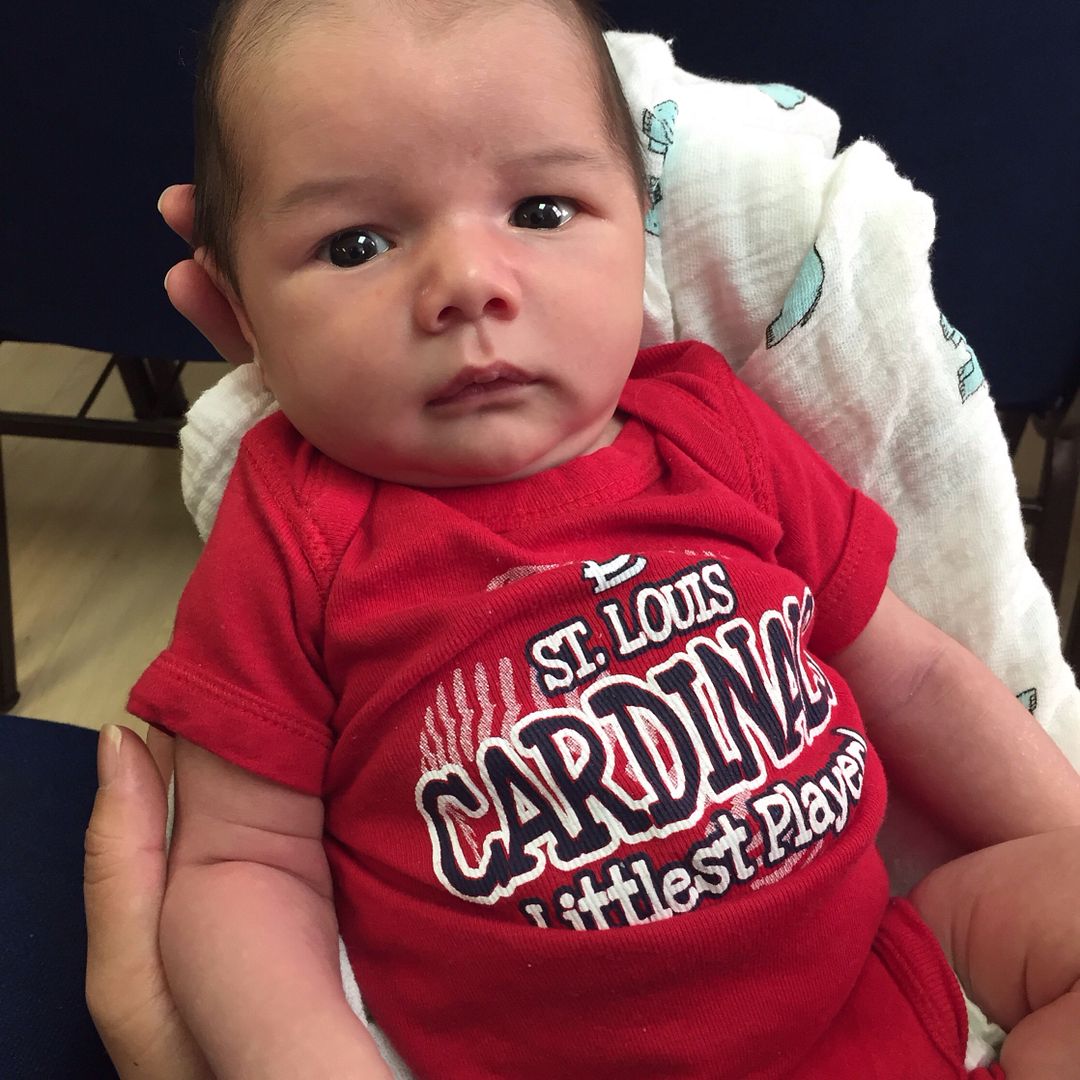 I could not resist getting him little Cardinals onesies!! I don't think my brother-in-law (an Angels fan) was too happy about it, but they appeased me and let him wear it all day on Sunday. Although he's looking at me like - uh, daddy's gonna be mad!
He's only two weeks old so I'm excited to see him grow!! When he's old enough, you better believe he'll be FaceTiming with his crazy aunt! I still can't decide who he looks like yet - my sister or my
brother-in-law,
though my brother-in-law said he was holding him one day and freaked out because he made a face that looked just like me! Aww, I'll take him as a lookalike any day!

SHOP THE LOOK: