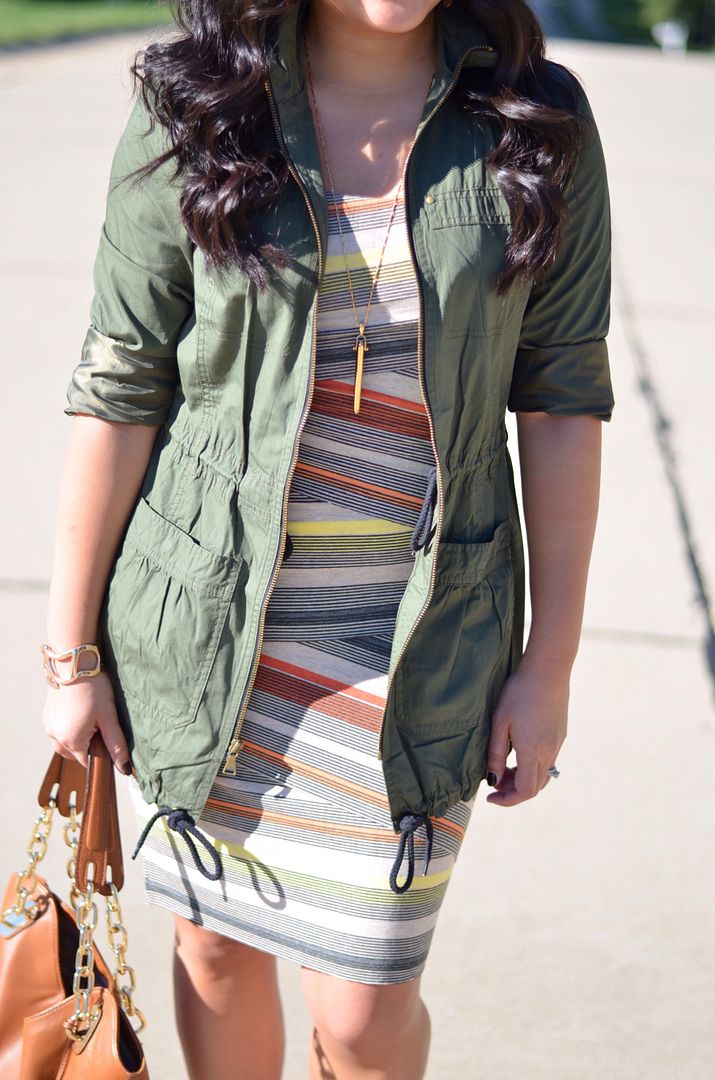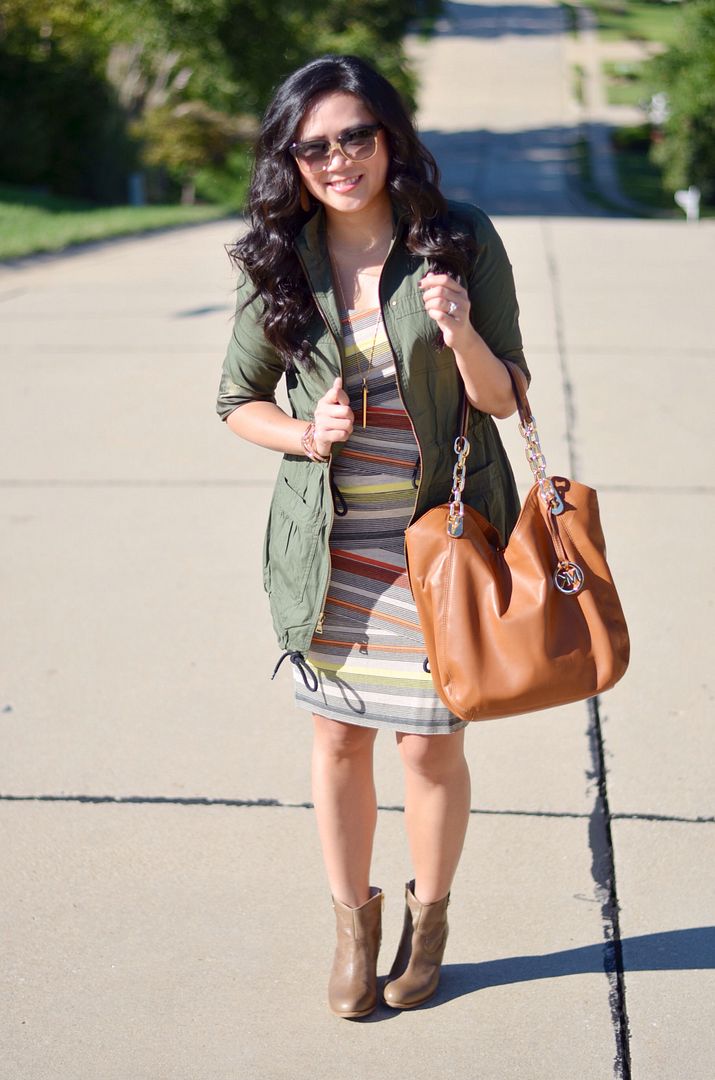 Today good things will happen! I can just feeeeeeel it! But more on that later!
For now, let's talk about fall again and this outfit. So, on one hand, this transitional time from summer to fall is difficult for me. I haven't quite built my fall wardrobe yet, so it's really a matter of pulling out old favorites from last season and remixing them. Everything I am wearing today is old. You've seen this anorak jacket here. And I've previously shared two other ways I've styled this dress:
It's such a perfect dress to layer for cooler weather. I knew that it would pair well with this jacket and my neutral booties. Everything about this outfit exudes "fall" to me, and this is the other hand that just makes me so happy! And, a part of me is even excited for the holidays already! What is happening to me?!
It was tough for me to pack for my trip to meet the new nephew this weekend! My brain had already checked out of summer mode, and I had no appetite to pack things like shorts and sandals. So, I literally threw things in a suitcase and called it a day. It had been a long night anyway - I had no effort to think about outfits at midnight, when I knew I had to be awake in 4 hours to catch my flight. I'll have to fill you in on what I packed and what I wore later this week!
For now, enjoy your Manic Monday and thanks for sharing your day with us!

SHOP THE LOOK: