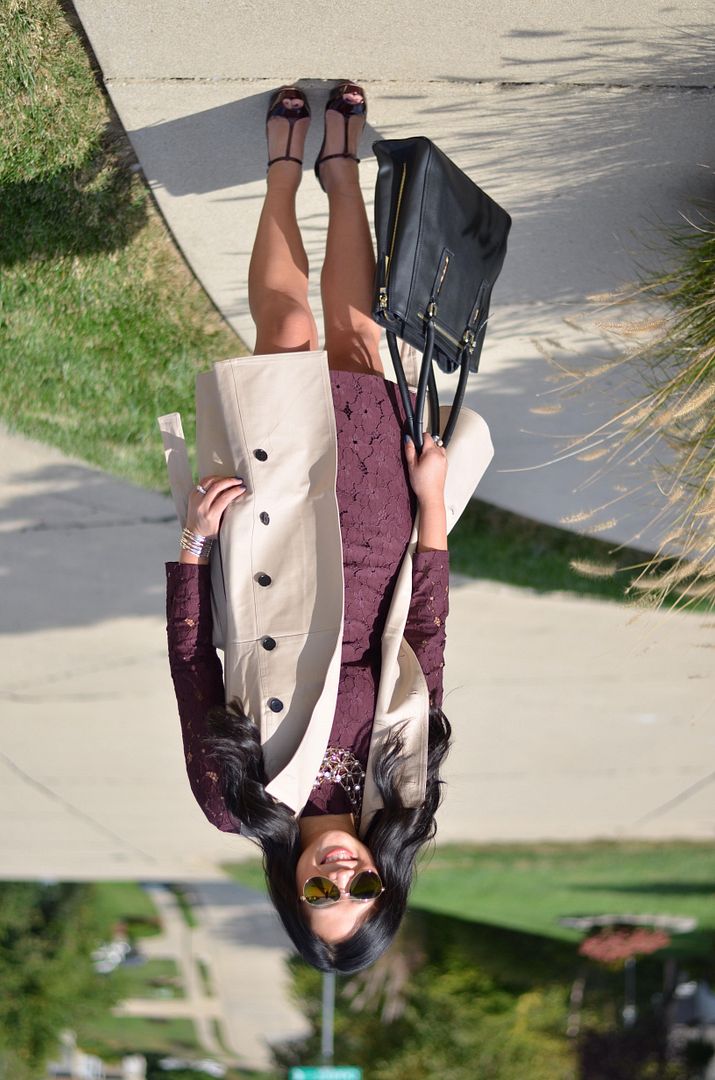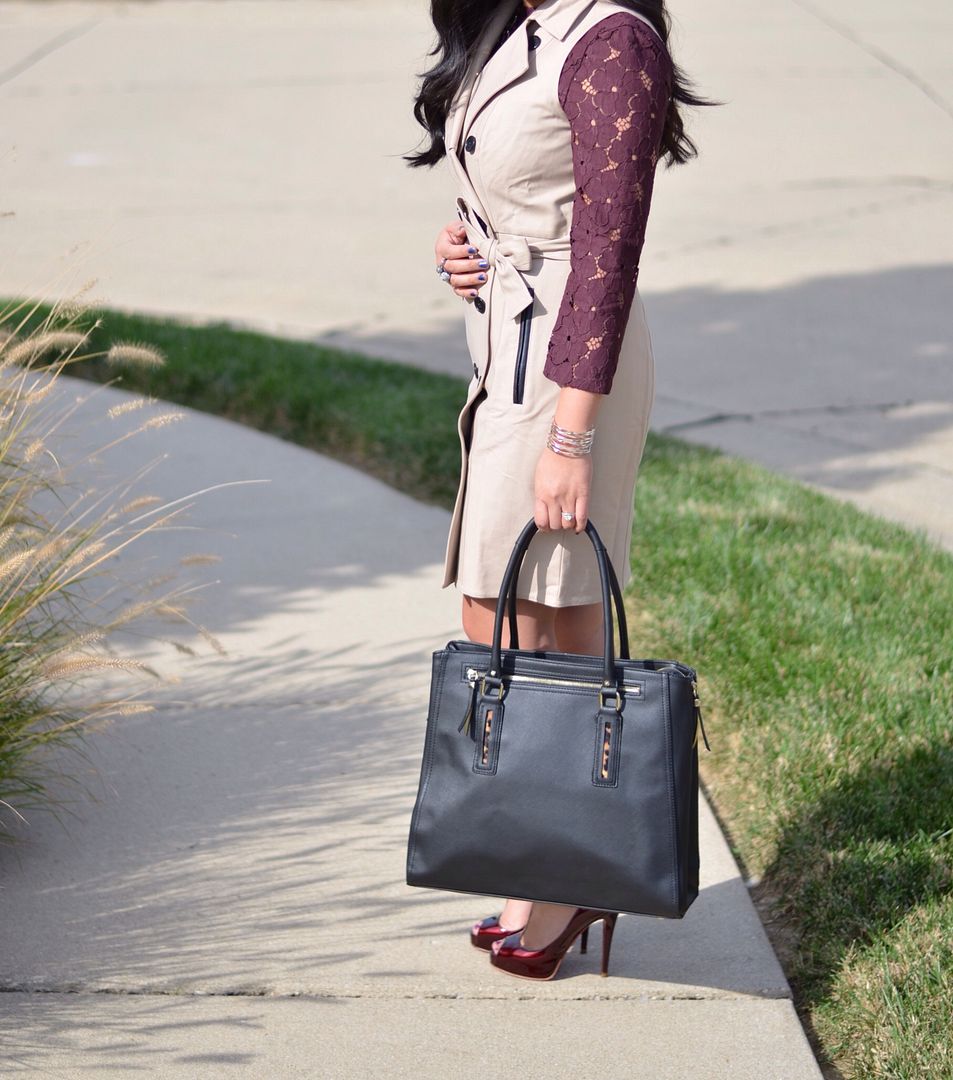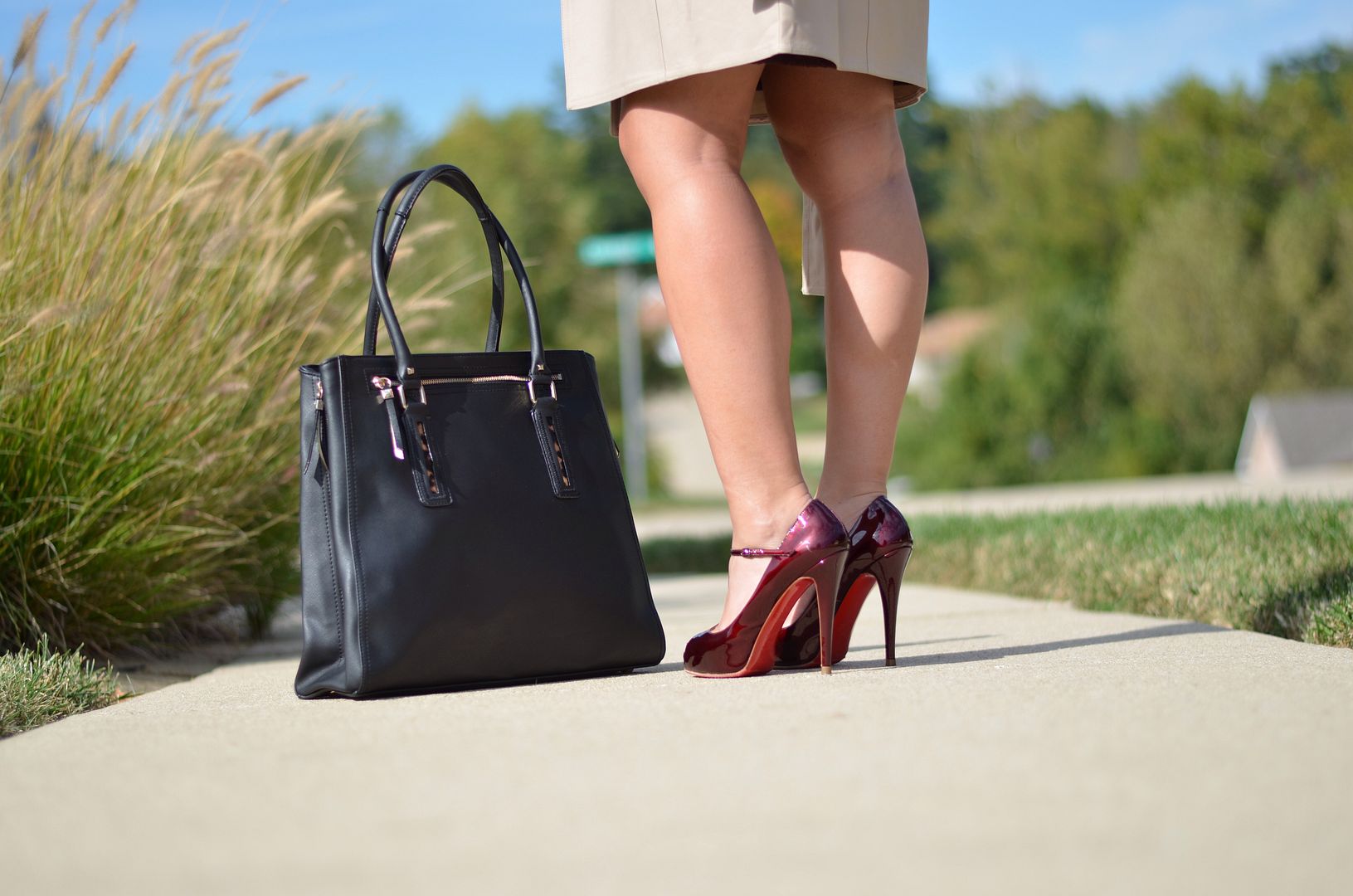 I feel like a private investigator in this outfit! Ha! I'm not usually this structured, though, and I think that has a lot to do with it. I scored this trench on sale earlier this month, and have been itching to wear it! Erica
wears hers effortlessly and it's hard to follow in her footsteps.
I decided to grab this lace dress because I loved the idea of having the lace peeking out from under this trench. The color is very appropriate for fall and one of my favorites, in general, to wear.
This bag! I'm pretty excited about this bag. I've been wanting a structured black tote. But let's be honest. I *need* another bag like I need a hole in my head. But when my cousin told me I could get this for 60% off during the flash sale - well, ok then. I can't really say no to that, and the husband didn't even argue about it. It's so roomy and I love that the sides unzip for even more storage if needed! Win/win.

SHOP THE LOOK: